Today marks the first day of the H-E-B Meal Maker Challenge!  I can't wait to show you the four recipes I've created for the contest and hopefully you'll be able to use the recipes for quick and easy meals during the busy back-to-school season.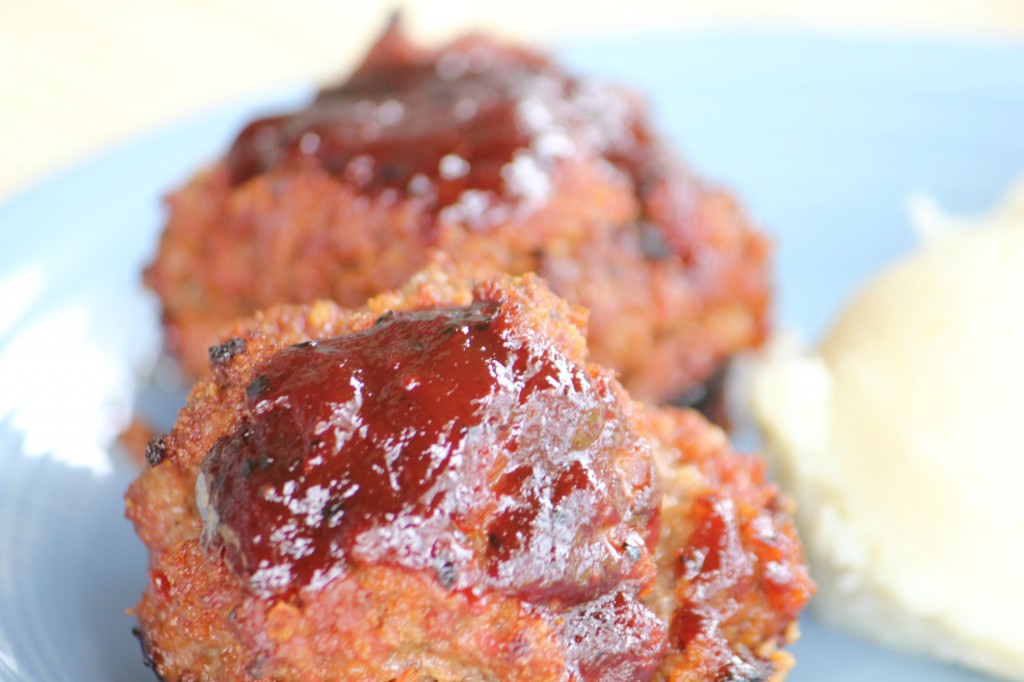 As I mentioned in my teaser post about the Meal Maker Challenge, each recipe has to be no more than seven ingredients and take no longer than 30 minutes to prepare.  Each recipe must feature a specific ConAgra product and this week the featured product is Egg Beaters.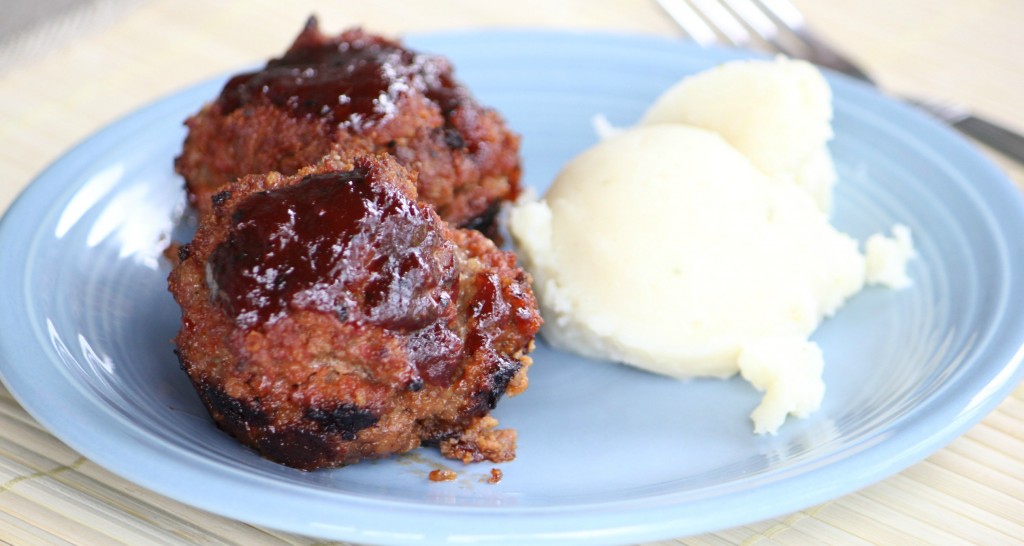 I had a little bit of trouble coming up with a recipe with Egg Beaters.  At first I wanted to make Egg Drop Soup, but after a failed attempt, I decided to go another route and happened to have ground beef in the refrigerator that I needed to use.  That's where the idea of Mini Barbeque Meatloaf came from…out of failure and necessity.
Author:
Crystal @ SimplyBeingMommy.com
Serves:
Makes 15 mini meatloafs
Ingredients
2 pounds ground beef
¼ cup Egg Beaters
1 cup bread crumbs
1 teaspoon minced garlic
1 teaspoon seasoned salt
1 teaspoon black pepper
1 cup barbeque sauce
2 tablespoons Worcestershire sauce
Instructions
Preheat oven to 450 degrees. In large bowl, combine ground beef and Egg Beaters with your hands. When well combined, add bread crumbs, minced garlic, seasoned salt and black pepper and continue to combine with your hands.
In a small bowl, combine barbeque sauce and Worcestershire sauce together. Pour half of the barbeque mix with beef mixture, and set the other half to the side. With your hands, combine the beef mixture with the barbeque mixture.
In a greased muffin tin, fill each cup with the beef mixture. I found it easier to use an ice cream scoop to fill each cup. Make sure each cup is filled completely.
Spoon the rest of the barbeque mixture over the top of each mini meatloaf. Bake for about 20 minutes or until cooked through completely (internal temperature should be 165 degrees).
My mom and dad came over to the house right when these beauties were coming out of the oven and the recipe above fed all seven of us with a couple left over. I simply served them with some mashed potatoes because the barbeque sauce I used had just a bit of heat to it.  The children didn't seem intimidated by the heat and each ate two.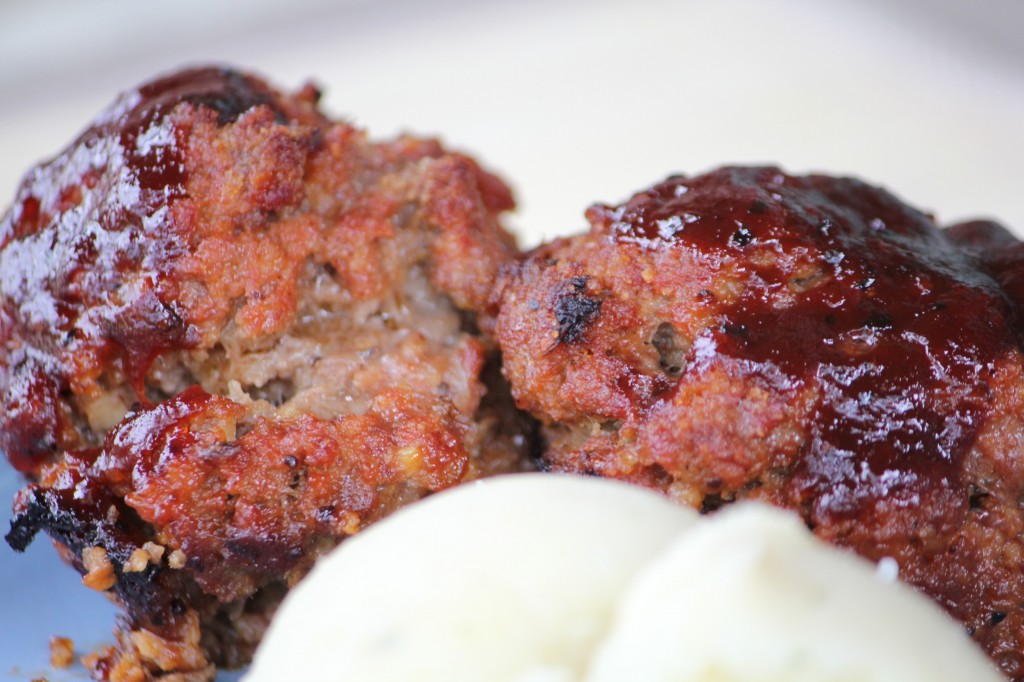 This recipe was a huge success and one we will use often because of the busy schedule we have once school starts. It's an quick and easy recipe the whole family loved.
What's a challenge without voting? The ten bloggers in the challenge are all creating recipes and then will be asking for votes. While I'd love to have your vote in the challenge, I'm not going to beg, plead and petition for them.  Of course, if you vote, I'd be forever grateful.
In-Store Savings at H-E-B
From now through August 14th, when you buy Egg Beaters, you will get Greek Yogurt free with the in-store coupon.
I have been provided with promotional items, products and compensation for my participation in this campaign.