Week Two of the H-E-B Meal Maker Challenge is here and this weeks featured ingredient is Hebrew National Franks!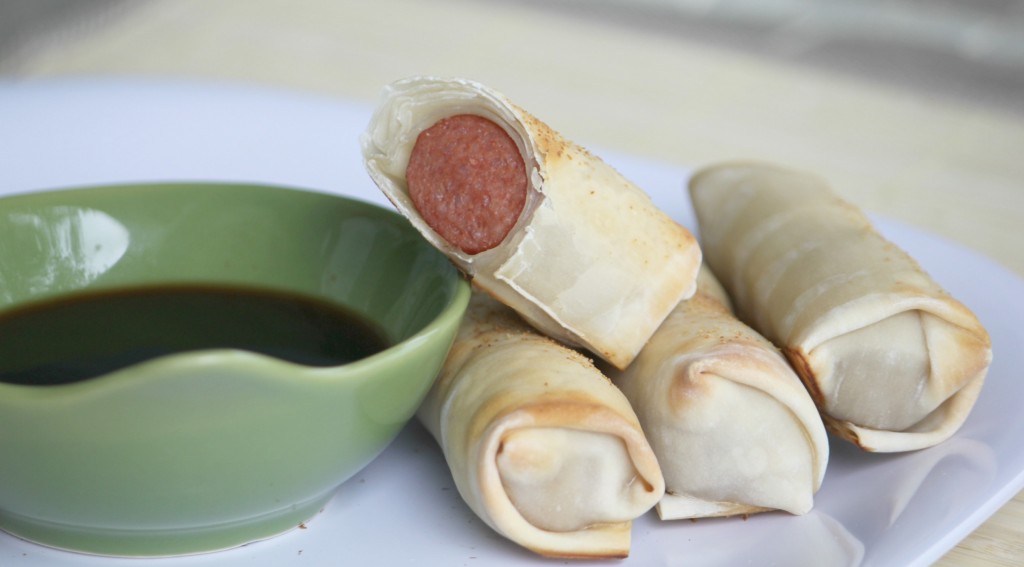 I can't take the credit for this weeks recipe, because it was all my husbands idea. When he first approached me with the idea, I thought he was crazy.  I got the ingredients to make a different recipe and told him if he wanted, he could get the ingredients to make his recipe.
In the end, his recipe won.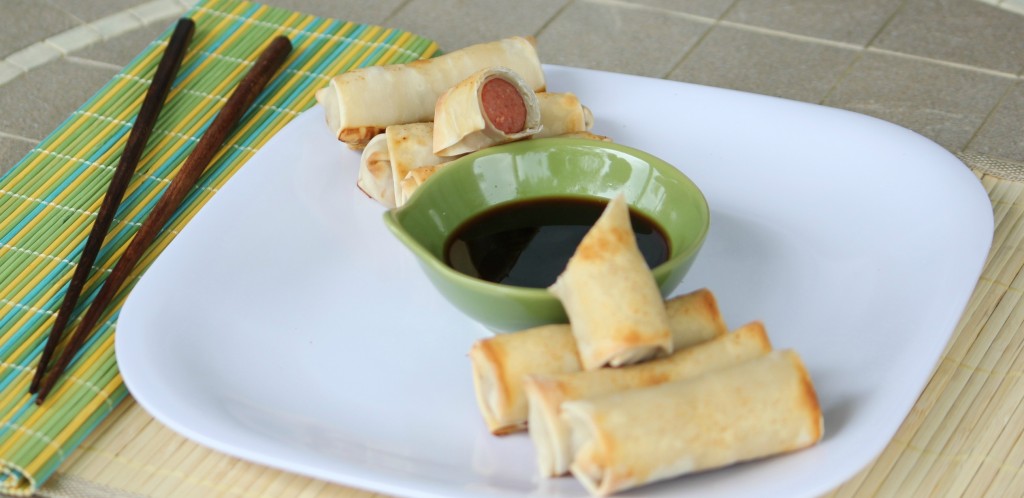 With just a few simple ingredients and 30 minutes of your time, these will be on your table and ready to devour.
Author:
Crystal @ SimplyBeingMommy.com
Ingredients
1 package Hebrew National 97% Fat Free Franks
1 cup soy sauce; divided in half
14 wonton wraps; also known as egg roll wrappers
⅛ Tablespoon Garlic Powder
Instructions
Preheat oven to 400 degrees. Cut each frank in half and place in a shallow dish of soy sauce and let marinate for about five minutes.
Line a large baking sheet with parchment paper. Lay wonton wrapper out flat and place one cut frank half toward one end of the wrapper. Fold both sides (at the ends of the frank) towards the middle, and then starting from the bottom, roll up. (Just think about an egg roll and you'll get the idea.) Do this with each of the 14 halves.
Place wrapped franks, 1-inch apart, seam side down, on prepared baking sheet. Lightly sprinkle garlic powder over the top of each one.
Bake for 20 minutes or until the wonton wrappers start to turn a golden brown. Remove from oven and Immediately transfer to cooling rack.
Serve with soy sauce for dipping.
These were a huge hit with the whole family. You could serve with white rice, fried rice and let the kiddos use chopsticks. If they are like mine though, be prepared for a mess.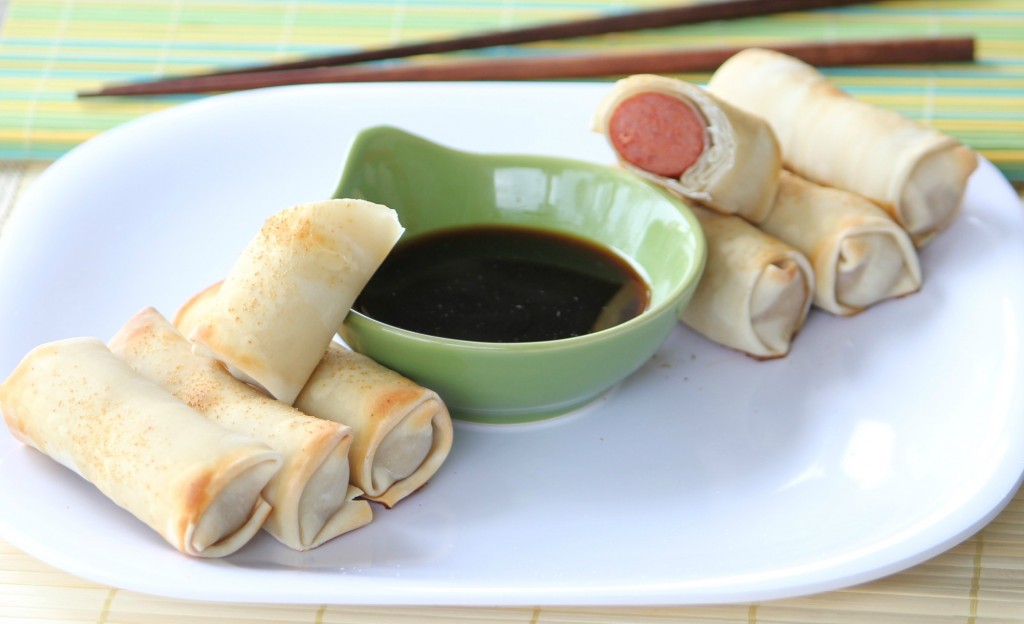 As always, of course I'd love your vote in the challenge. While the state form is pre-filled for Texas, residents of other states can vote.  And just for voting, you are entered to win a $1,000 grocery gift card!
In-Store Savings at H-E-B
Now through August 28th, buy two Hebrew National Franks or H-E-B Smoked Sausage/Hot Dog, get PAM Cooking Spray and Hunt's Ketchup free with in-store coupon.
I have been provided with promotional items, products and compensation for my participation in this campaign.