Week three of the H-E-B Meal Maker Challenge is here and this weeks featured ingredient is Peter Pan Peanut Butter.
I pretty much knew from the get go, that I would be making a chicken dish for this ingredient.  To me, peanut butter and chicken, just kind of go together and I'm constantly trying new ways and new ingredients to put in my peanut butter sauce.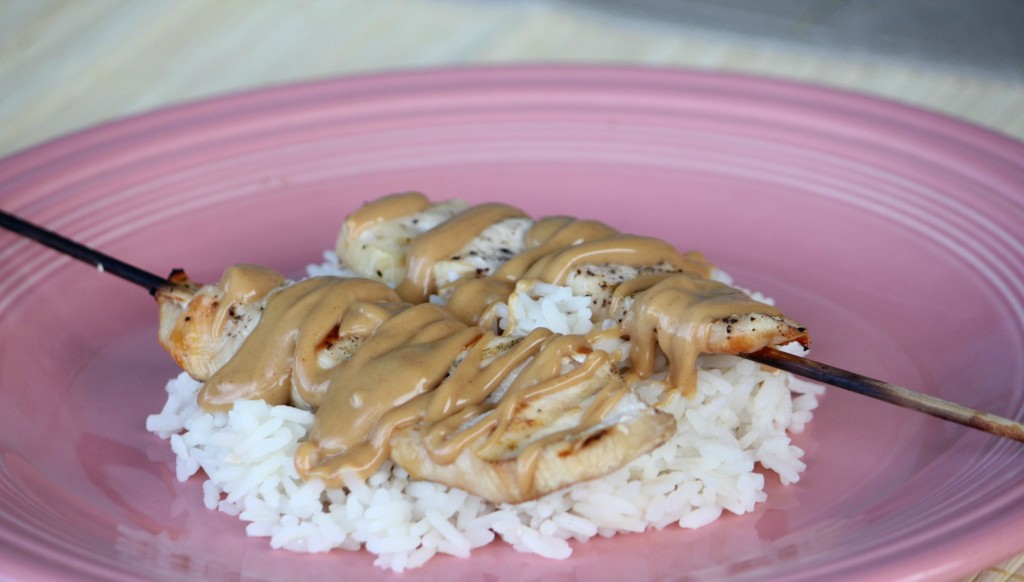 Because I could only work with seven ingredients and 30 minutes of cook time and preparation, this peanut butter sauce is pretty simple, but oh so tasty!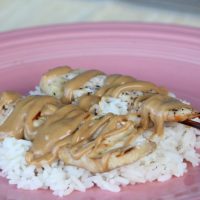 Peanut Butter Chicken
Ingredients
1 pound boneless skinless chicken breasts, sliced into strips
½ cup creamy peanut butter
½ cup water
1 tablespoon soy sauce
½ teaspoon ground ginger
1 teaspoon minced garlic
pinch crushed red pepper
salt
pepper
skewers, soaked in water for 30 minutes, if wooden
Instructions
Preheat grill to medium heat. While grill is heating up, thread sliced chicken strips onto skewers. Lay on a cookie sheet and sprinkle with salt and pepper on each side. Place on grill plates at an angle to achieve nice grill marks. Flip after seven minutes or so.
In a saucepan on low heat, combine peanut butter, water, soy sauce, ground ginger, minced garlic and crushed red pepper, stirring continuously. It only takes about three to five minutes, so keep a close eye on the sauce. If you overheat, it gets clumpy and doesn't look very appealing.
Once the chicken is done, remove from grill. At this point you can either serve the peanut butter sauce as a dipping sauce or do what I did and serve it over white rice with the peanut butter sauce drizzled over the top.
Simply serve over some white rice and you've got a quick and easy meal, perfect for the back-to-school season.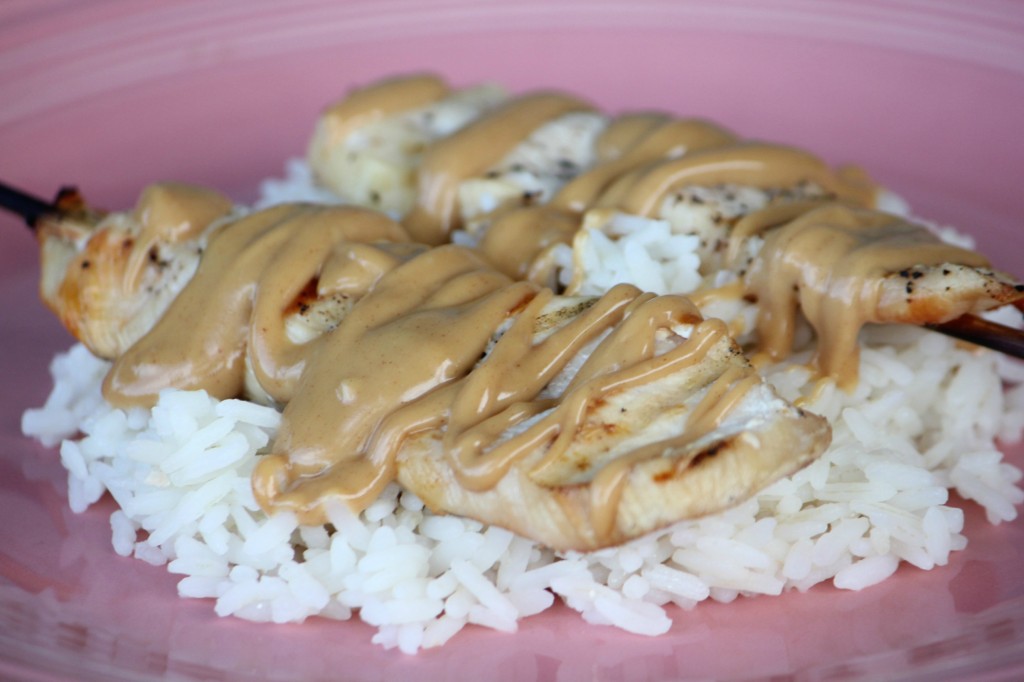 And like always, I'd love your vote in the challenge. While the state form is pre-filled for Texas, residents of other states can vote. And just for voting, you are entered to win a $1,000 grocery gift card!
In-Store Savings at H-E-B
From now until August 28th, when you byuy Peter Pan Peanut Butter, get H-E-B Jelly free with in-store coupon!
I have been provided with promotional items, products and compensation for my participation in this campaign.