It's the last week of the H-E-B Meal Maker Challenge and this weeks featured ingredient is Chef Boyardee!
This recipe was created pretty much out of desperation.  I knew I had to create a recipe using a Chef Boyardee product, but since I didn't have much experience with the product, I didn't know what to do.
I headed to the store and started looking at the various products and the ravioli products caught my eye.  As I was standing in the store, the idea came to me, and I ran with it.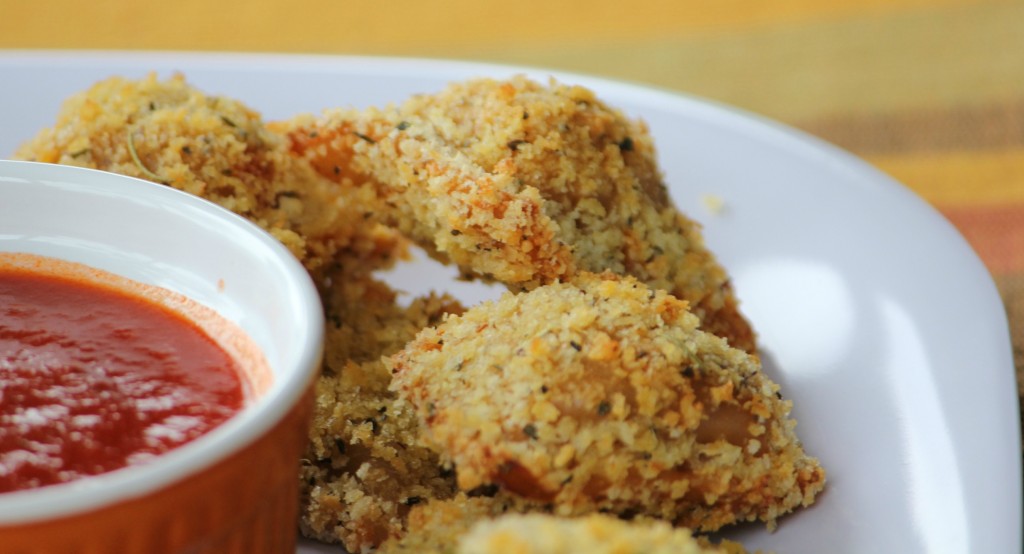 I'm pretty impressed they turned out so well, because I wasn't too confident that it would even work. But, it did! And whats even better, they were tasty!
Author:
Crystal @ SimplyBeingMommy.com
Ingredients
2 cans Chef Boyardee Overstuffed Italian Sausage Ravioli in Hearty Tomato & Meat Sauce
1 egg
1 cup panko
¼ cup parmesan cheese
½ teaspoon italian seasoning
½ teaspoon garlic salt
1 cup marinara sauce
cooking spray
Instructions
Preheat an oven to 400 degrees. Under a light stream of cold water, wash ravioli's carefully and place on a paper towel.
In a small bowl, beat together the egg. Mix panko, italian seasoning, garlic salt and parmesan cheese in a large bowl or rectangular dish; whatever you have will work. Make an assembly line to speed up the process. You can also enlist the help of your children and husband. (That's what I did.)
Place a wire rack on a baking sheet. Carefully dip each ravioli in the beaten egg, and then roll in the seasoned panko mixture. Spray both sides of the breaded ravioli with cooking spray; place on the wire rack.
Bake breaded ravioli until golden brown and crispy, 20 to 25 minutes.
As with all the recipes in the challenge, this can be ready and on your table in 30 minutes with only seven ingredients (not including salt, pepper and water).
This is a competition and I'd love your vote. While the state form is pre-filled for Texas, residents of other states can vote. And just for voting, you are entered to win a $1,000 grocery gift card!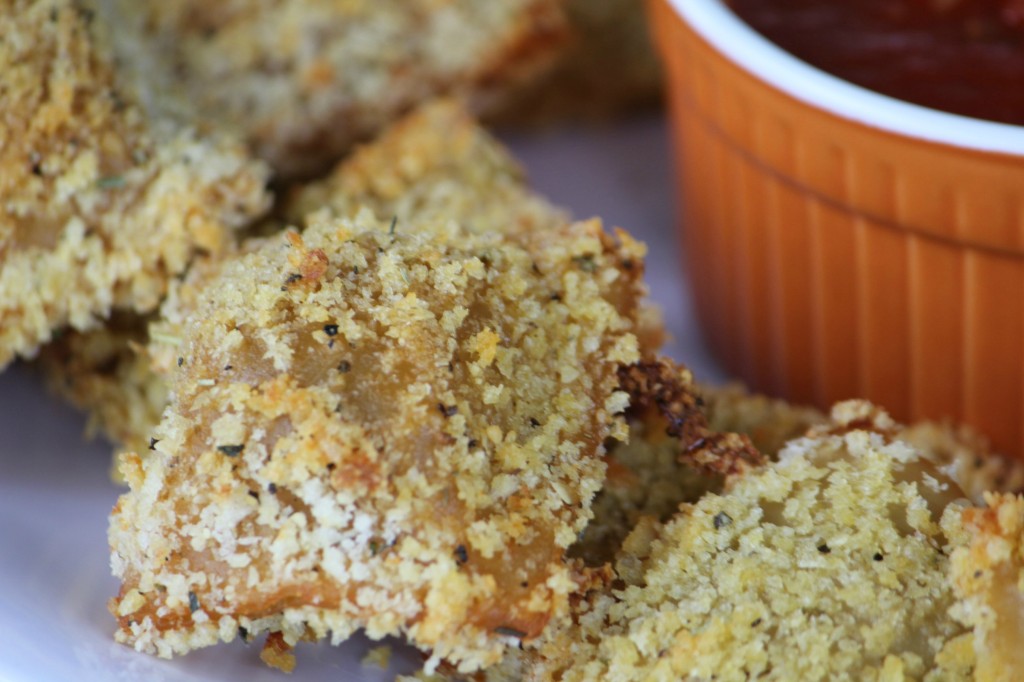 In-Store Savings at H-E-B
Now through September 4th, when you buy Chef Boyardee (40 oz.), get Snack Pack free with in-store coupon!
I have been provided with promotional items, products and compensation for my participation in this campaign.