I remember when we found out our first child was a girl and how frantically we called our parents and siblings. I've got five brothers and sisters, so that's a lot of phone calls!
Instead, we could have shared the news with our family and friends all at once with a Gender Reveal Party.  I was fortunate to attend a gender reveal party for some really good friends, Cherie and Chris, whose baby should be making his/her debut in February.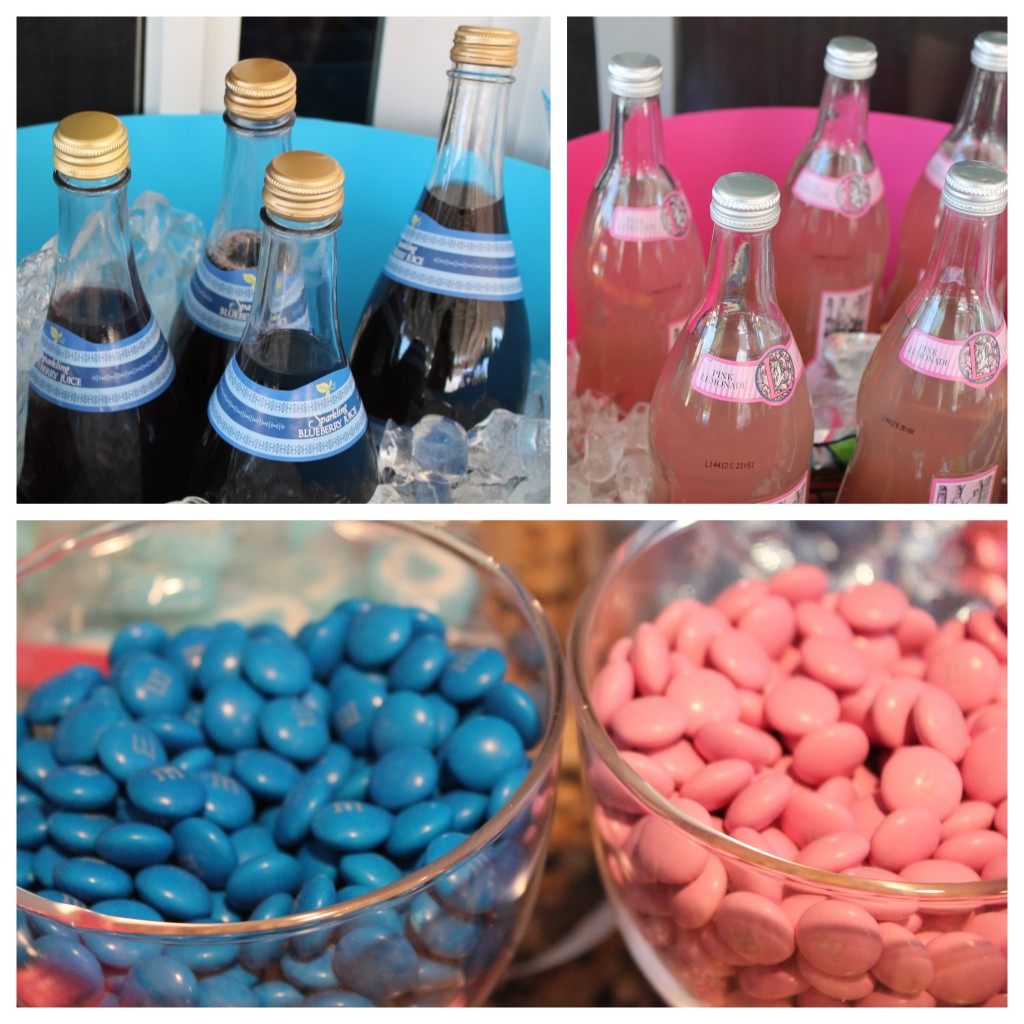 Here are some ideas for throwing your own Gender Reveal Party:
Pink versus Blue Use the traditional baby colors for decorations, food, and even splitting the guests into teams for games like Tug O' War or milk chugging contests (use baby bottles to make it near impossible).
Encourage guests to vote.  Are you carrying out in front?  What foods are you craving?  We've all got our ways to determine the gender.  Record your guests votes as they enter using a chalkboard or large poster board.  Cherie's mama, owner of Totally Couture, made a vinyl poster with stickers for their voting.
Once decided, give guests a way to wear their guess.  Being wrong is part of the fun!  Bow ties and hair bows, fake mustaches & wax lips, top hats & tiaras would all fit the bill.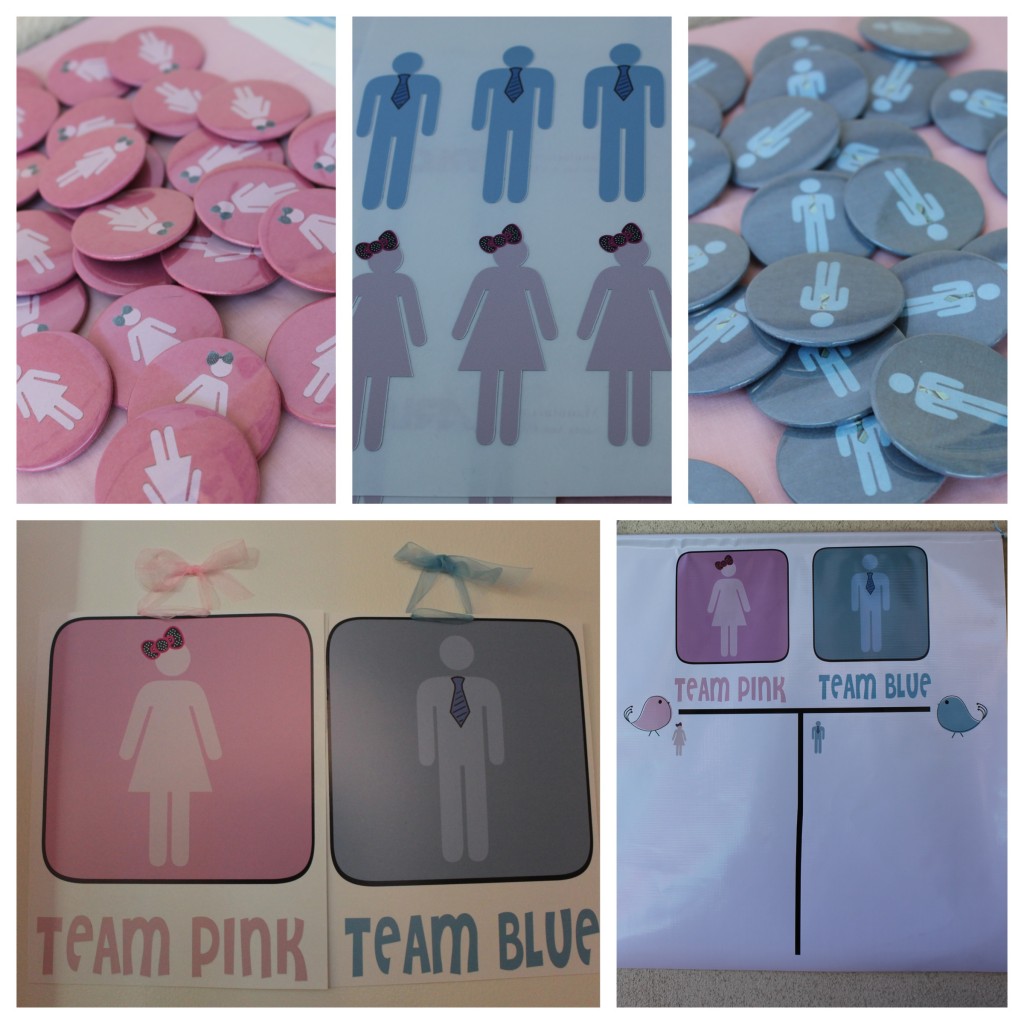 It's all about the reveal.  The reveal is the moment everyone's been waiting for.  Bring a sealed envelope to your bakery and ask for the inside of the cake to be dyed the appropriate color.  A fun twist would be for each guest to receive a cake pop for everybody to bite at the same time.  Other popular ways to make the announcement have been balloon releases or piñata pulls.
Cherie and Chris gave each party guest a black balloon.  Inside one balloon was the answer to the question we'd all been waiting for (themselves included).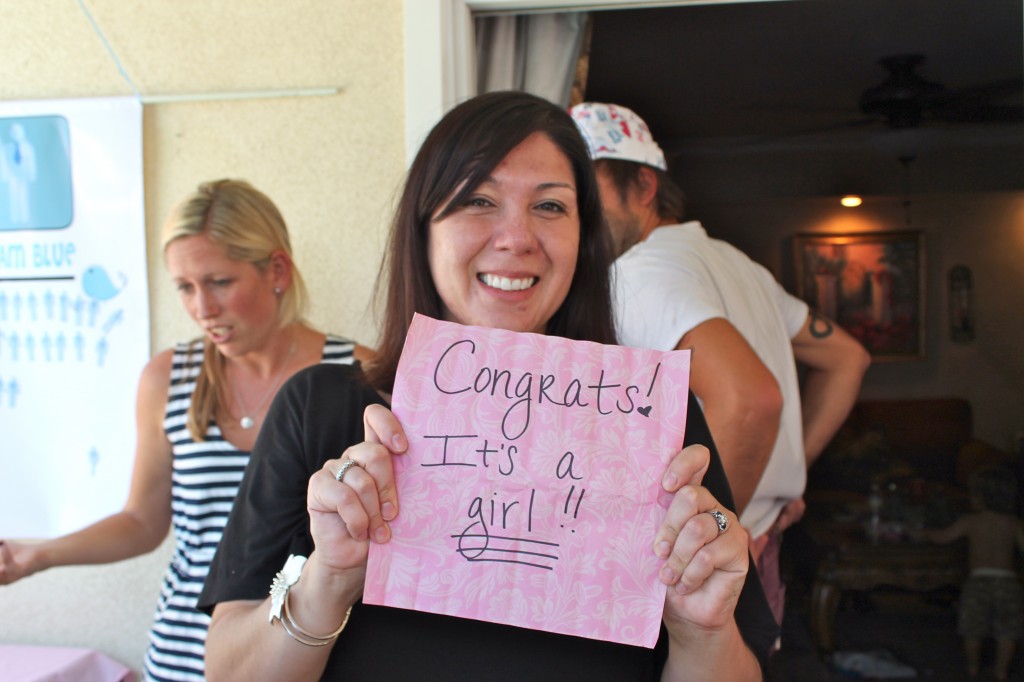 It turns out most of the party guests are horrible guesses because even though Team Blue was in the lead, I'm happy to announce "It's A Girl!"  Congrats to the happy parents-to-be!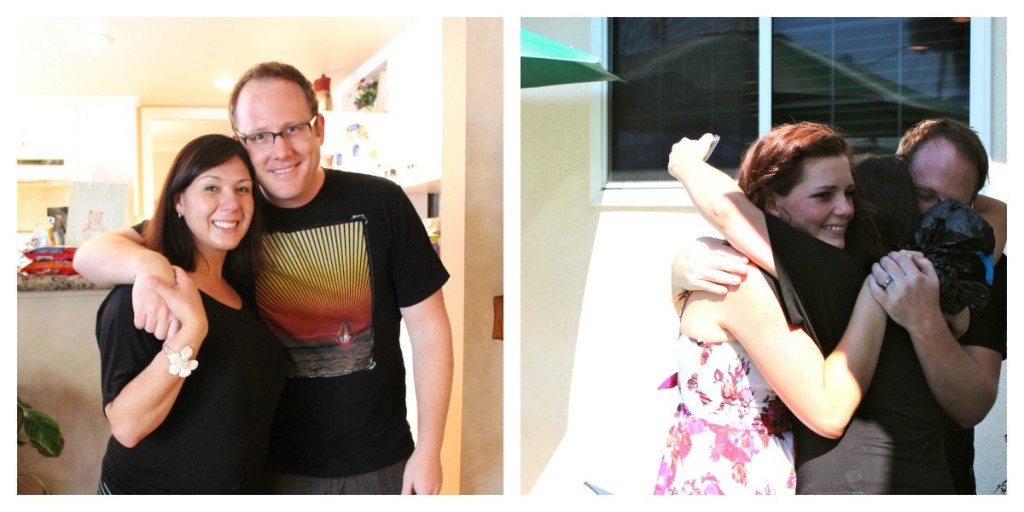 *Note from Crystal: I'm so excited for Cherie and Chris and can't wait to see that sweet baby girl come February.  Since Cherie and I are due around the same time, I thought it would be fun to announce what my little surro-baby is as well with this post.  I don't have anything fancy, just the ultrasound picture for the gender ultrasound the Intended Parents wanted a little over a week ago.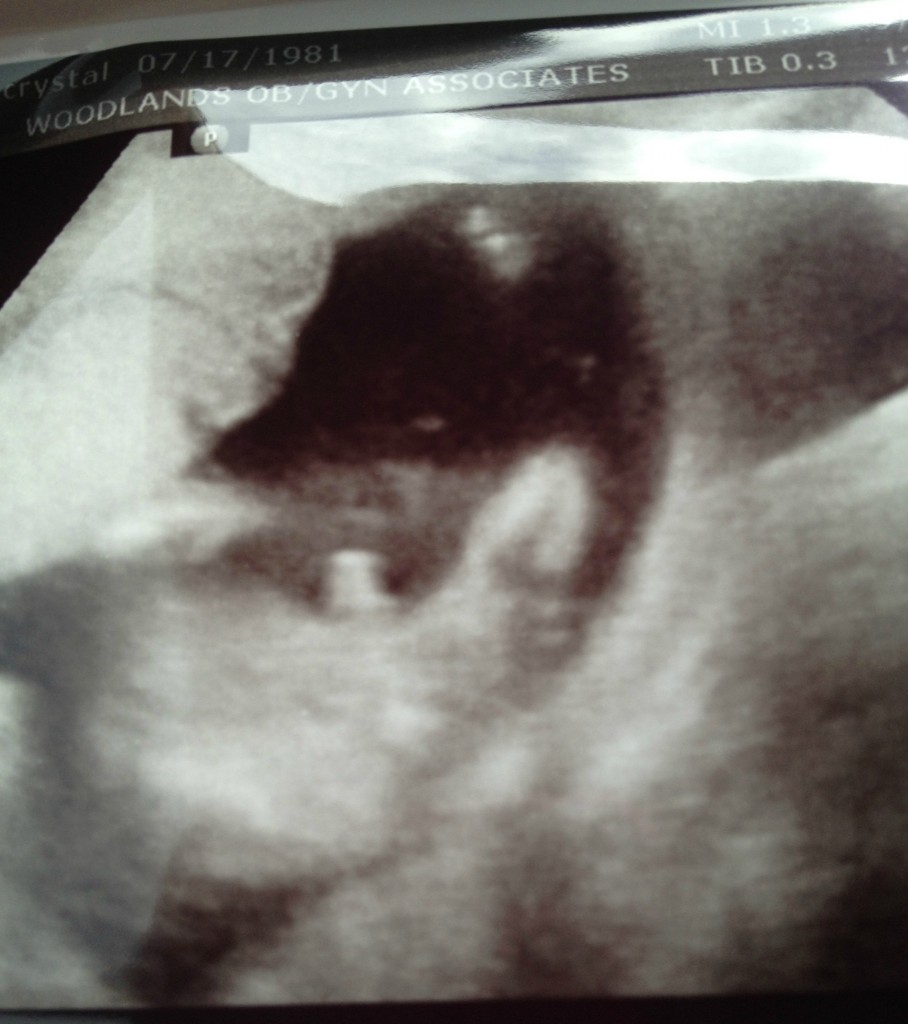 It's a boy!