It's October, so one of the activities that kids of all ages (even ones over 6 ft. tall) enjoy, is carving Jack-O-Lanterns.  We've created many Jack-O-Lanterns in the past, some have turned out awesome, and some, well, let's just say it was a relief when Halloween was over and we could finally throw them out. This year, our first attempt turned out spooky in just the right way.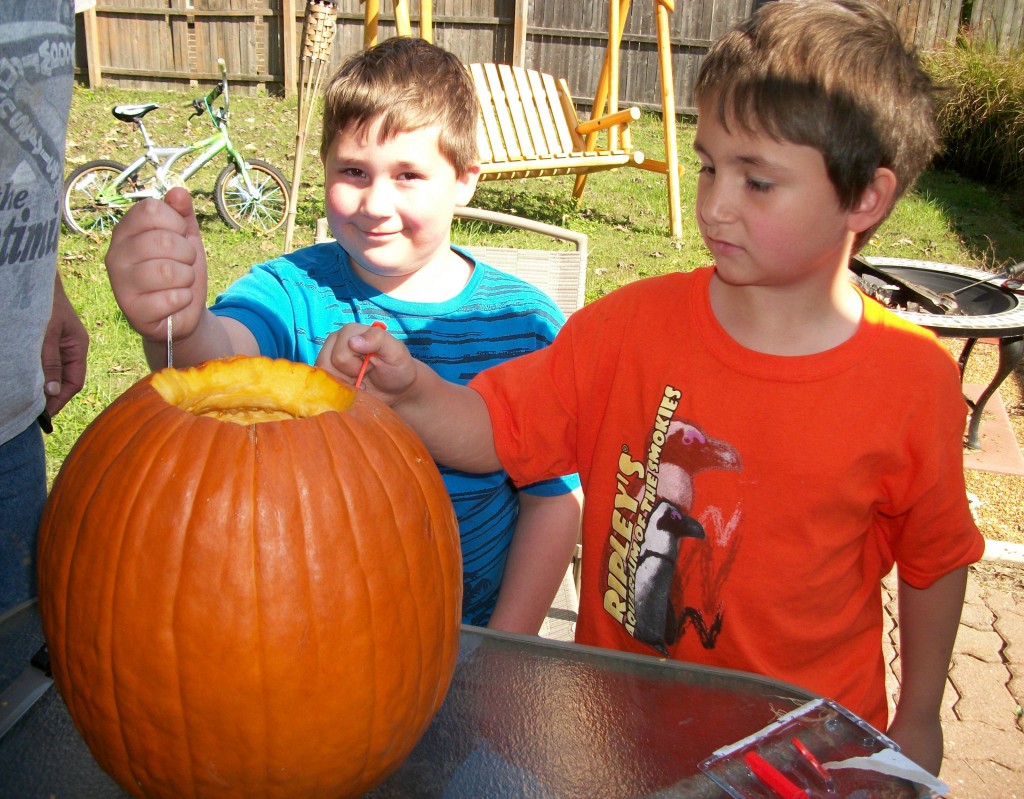 My husband got to do the honors of cleaning the pumpkin and overseeing the project with our 6 and 9 year old sons, and I was happy to let them have the fun (and clean-up) while I sat and took pictures.   We chose one of four designs inspired by the Frankenweenie movie.  We've never used a stencil before, which could be why we've had so many ugly pumpkins in the past, but it was super easy.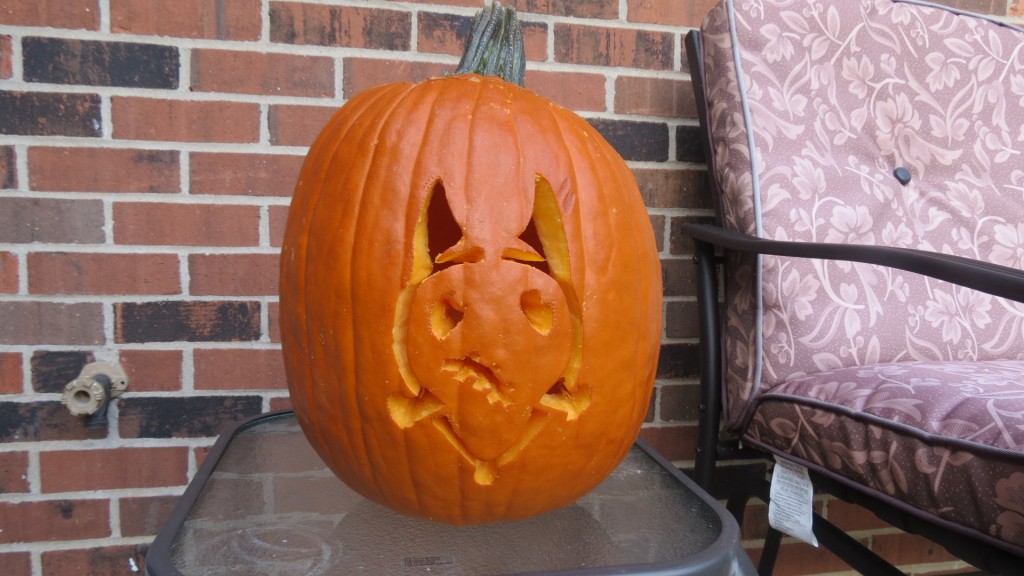 All you need is a medium sized pumpkin, and some tools to carve with.  You can use your own kitchen knife, but we purchased a pumpkin carving kit for $4.99 where we bought our pumpkin…I highly recommend you do this, the little tools in the kit make it so much faster and simpler to carve the more intricate design details.  You will also need a light source. We used an outdoor tea light, but some people even use flameless candles or flashlights.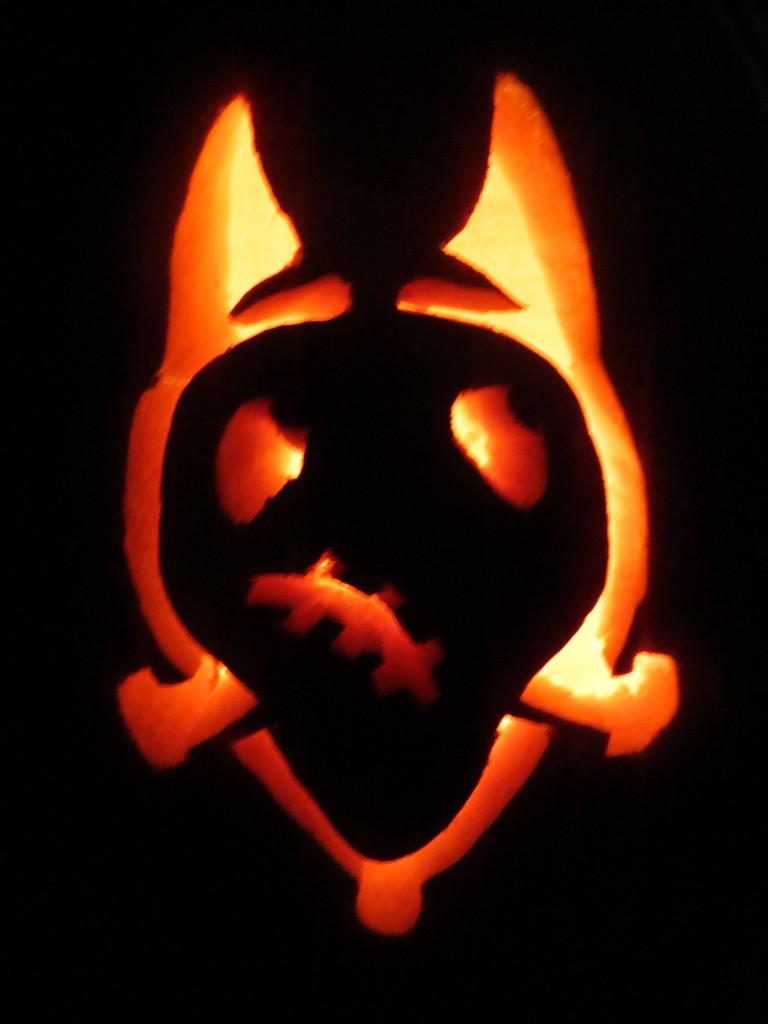 It took less than an hour to prepare the pumpkin and carve our design.  Our Sparky turned out great!  We will definitely enjoy him over the next few weeks.
Make sure you print your own Frankenweenie Jack O Lantern Carving Stencils and go make your own masterpiece with your children.