Our family visited the Titanic Museum Attraction in Pigeon Forge recently during our trip to the Smoky Mountains. I have always been fascinated with the Titanic and so has my husband. My younger children really weren't aware of the history, but my 17 year-old daughter had seen the movie several times so she was really looking forward to it. We were really excited when we realized that 2012 marks the 100th anniversary of the RMS Titanic.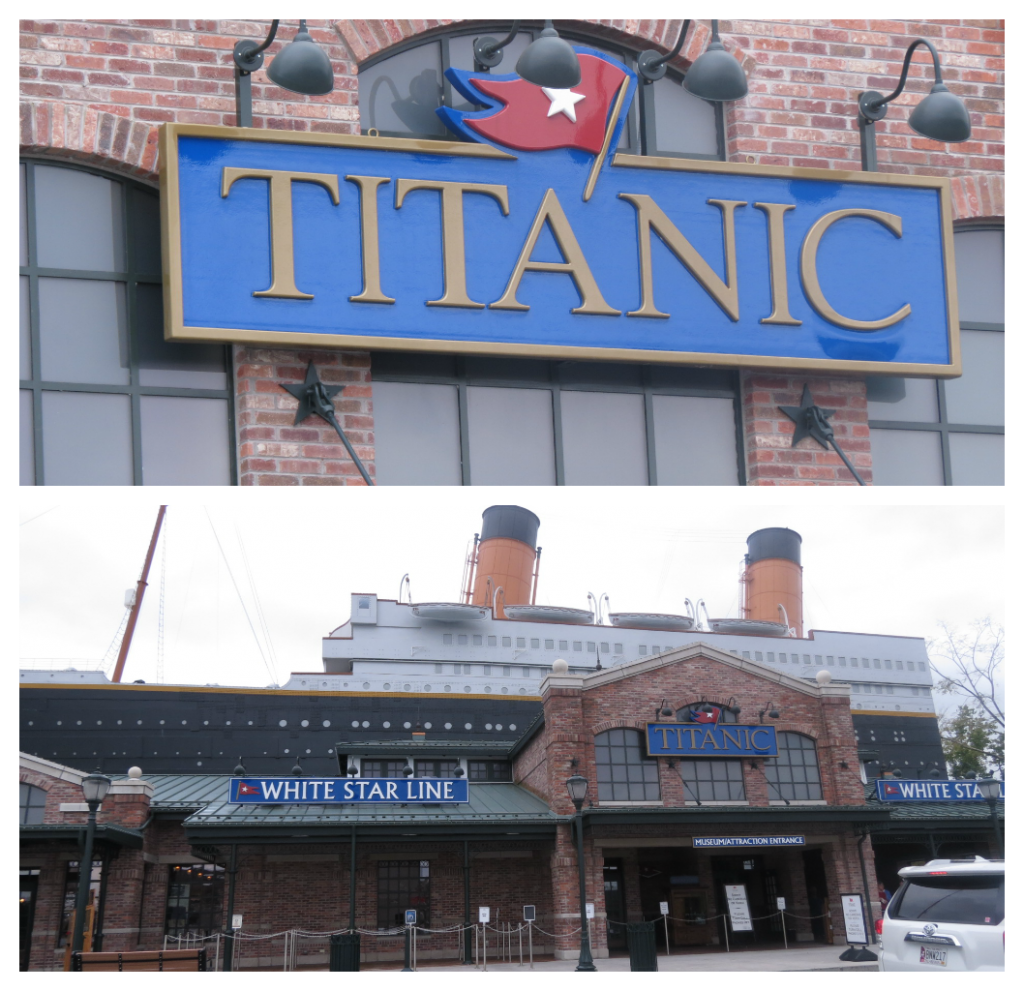 First of all when you arrive at the ship, (yes, it's called "the ship", as this is no ordinary museum) you are greeted by staff dressed in impeccable period uniforms. The ship is massive, constructed at ½ scale and is truly a sight to behold. As you walk on board you get the feeling that you are being transported to another time. Everyone receives a boarding pass of an actual Titanic passenger, with a detailed description of that person, including their age and what class they traveled.
There are handheld audio devices available that provide an audio narrative for many of the exhibits during the self-guided tour. There are two audio versions available; one for adults, one for children. They were simple enough to operate that my six year-old son was able to use one without any difficulty. Knowledgeable and friendly uniformed staff members were also stationed throughout the tour and available to answer any questions.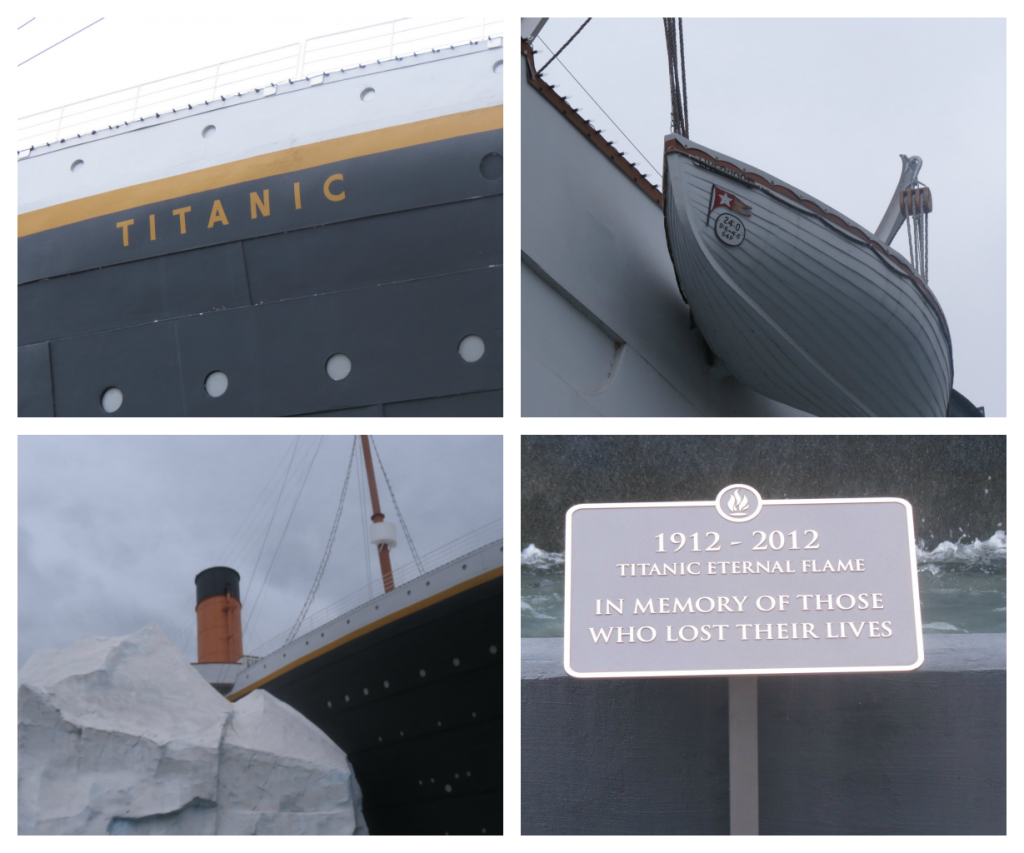 There is so much to experience on the tour, I'm not even sure I can adequately describe it all. Some of my favorite parts were the exhibits featuring stories and artifacts from actual passengers. I found it so fascinating to learn more about them, their lives, and why they were on the ship. I also enjoyed all the different exhibits that were true-scale replicas, like the third class cabin and the beautiful first class suite. The grand staircase (built to the original blueprint) impressed all of us with its grandeur and rich details.
Other museum activities include interactive exhibits that allow you to shovel coal into the massive boiler, touch an iceberg, and to feel how cold the water was that fateful April night. There was also a limited-time only display of memorabilia from the Titanic movie, complete with actual costumes and descriptive photos that detailed the making of one of the most celebrated pictures of all time. We had a special treat as well. Captain Smith (who apparently only makes visits to the Pigeon Forge location a few times a year) brought the crowd into the bridge area and told us a very compelling story about one of the ship's heroes. As you listened to his deep rich voice you could close your eyes and imagine what those final hours must have been like.
As the tour wound to a close, we stopped in the memorial room in order to find out the fate of our passenger. The beautiful memorial tribute wall with over two thousand names stenciled on it literally stole my breath. My daughter and I both had passengers who made it to the lifeboats and survived. My husband's and both of my son's passengers perished in the disaster. In total we spent close to three hours at the museum.
My entire family loved the ship. It was an unforgettable and incredibly moving educational experience. If you get the opportunity to visit the Titanic Museum Attraction in Pigeon Forge (or the Branson, MO site) please don't hesitate to do so, you will not be disappointed.
Admission was covered but all thoughts, experiences and opinions are all that of the content writer and not influenced in any way.