We recently took a family trip to one of my favorite destinations over fall break, Gatlinburg, Tennessee and the Great Smoky Mountains. It was my third visit but my children had never been. They had such a great time they did not want to come home and are already planning the things they want to do next time.
There is something for everyone in the great city of Gatlinburg and I think it's the perfect family trip. From exploring the beauty of nature in the national park to taking a stroll down the parkway and visiting the hundreds of unique and interesting shops and galleries, there are great times to be had.
There are enough dining opportunities to fit practically every individual taste, as well as budget. But what we loved most are the wonderful family-friendly attractions that Gatlinburg has an abundance of. Here's our guide to having a great time while visiting: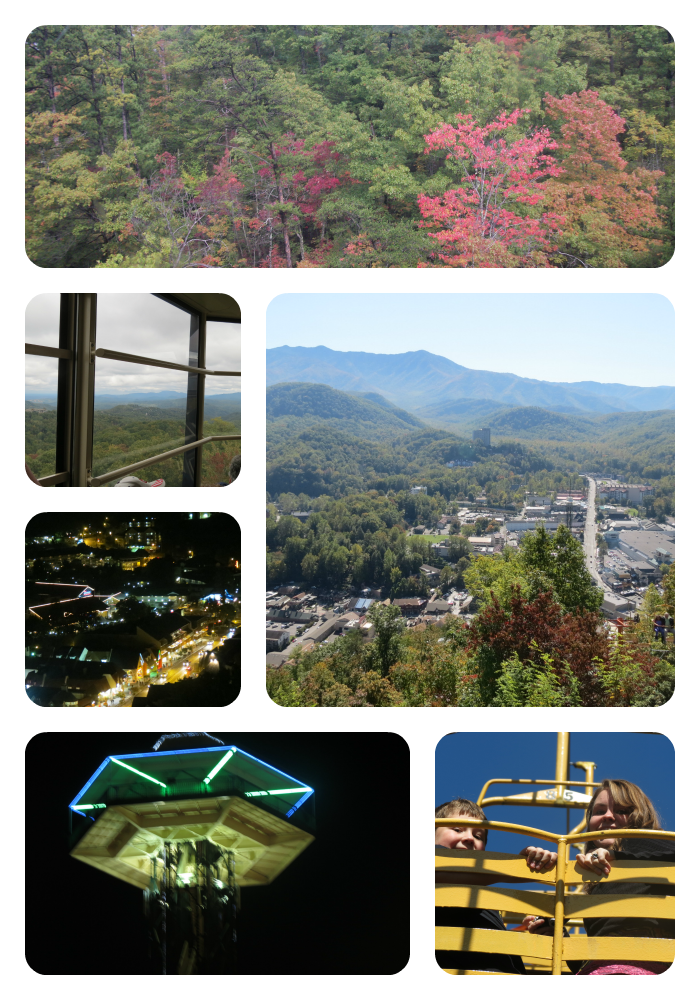 Enjoy the spectacular views. There are multiple ways to do this. Our favorite was the Gatlinburg Aerial Tramway, which carries you from downtown Gatlinburg up the mountain to Ober Gatlinburg. The ride is pretty smooth and you won't believe the amazing views. Since it was autumn we were treated to a breathtaking array of gorgeous color the likes of which we had never seen, even though the skies were quite overcast that day. My youngest son was initially scared but was fine once the tram started its gentle ascent. Another great way to see the gorgeous views is to go up the Space Needle . We rode up to the observation deck at night, and at over 400 ft. the panoramic views of the city lights were outstanding. Last but definitely not least, be sure to check out the Gatlinburg Sky Lift. The Sky Lift takes you up Crockett Mountain to an observation deck, complete with gift shop and snack bar. It is a different perspective compared to the views on the tramway or the Space Needle and is fun for all ages. Many people consider this an absolute must on their trip and come back year after year.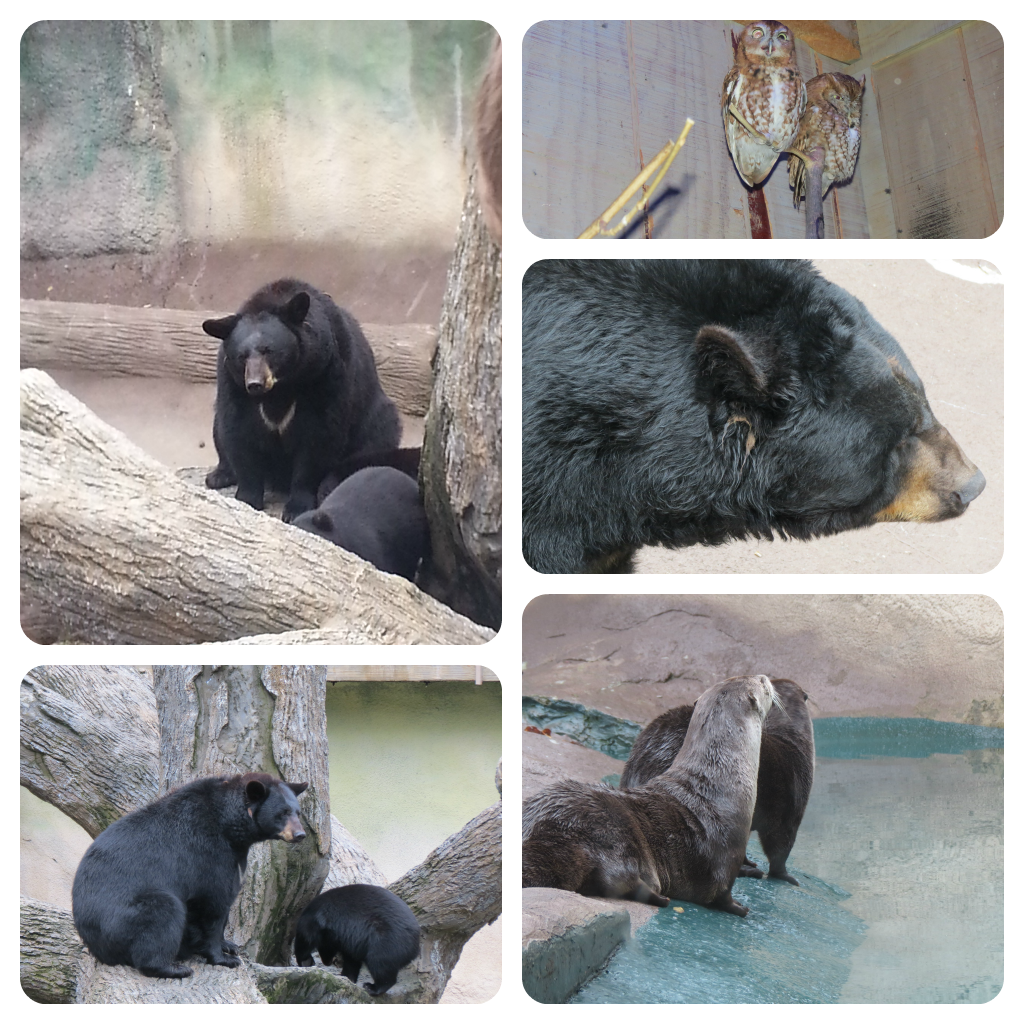 See wildlife and sea creatures. Ober Gatlinburg's wildlife encounter thrilled us all. The star of the encounter is the bear habitat. We watched them play from the observation areas and were especially captivated by the two cubs. Ober Gatlinburg also has many other fun things to do, including the scenic chair lift, alpine slide, several fun kiddie rides including a carousel, and a wonderful ice skating rink. In the winter there is skiing. Buy an armband and play all day! The other attraction where creatures are abundant is the Ripley's Aquarium of the Smokies, voted the #1 aquarium in the country by Trip Advisor. The aquarium is gorgeous. We walked around for hours viewing all the galleries. The boys adored the Penguin Playhouse, especially since the observation tubes took them right inside the middle of the exhibit. The underwater tunnel in the shark lagoon is fabulous, you are surrounded by marine life and sharks pass by over your head. It's a little creepy at first (I couldn't help but think of Jaws) but after a minute or so you become engrossed in the experience. There is also a great discovery area where kids can do several hands-on activities, as well as the educational limited-time only Sharks exhibit. It's easy to see why the Ripley's Aquarium is one of the area's premiere attractions!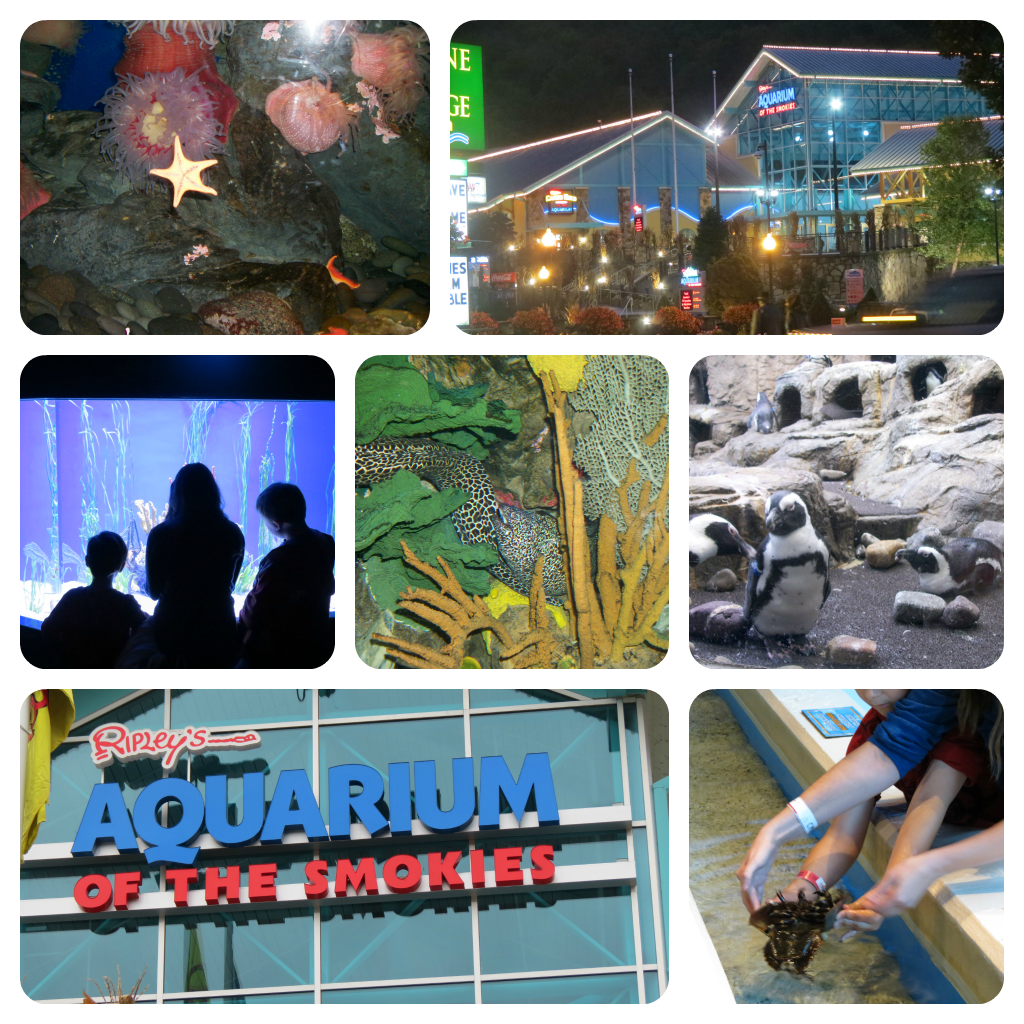 Go to a museum. Gatlinburg has many museum attractions to choose from. Our overall favorite was the Guinness World of Records. I was actually surprised how much fun we had, I figured the boys would be bored, but they loved the interactive exhibits. We also toured the Ripley's Believe it or Not Odditorium, which is chock full of the weird and unusual. There are other types of museums as well. For those Duke's of Hazard fans, check out Cooter's, a quirky little museum full of authentic memorabilia and pictures and offers indoor go-carting (one of my son's favorite activities) and miniature golf. A great stop for adults would be the Hollywood Star Cars Museum. There are over 40 exhibits of famous cars, many from movies and television shows from my childhood. My husband was especially thrilled to see the Bandit up close and personal. Kids might get a little bored however since they might not recognize most of the displays; mine were ready to go after a few minutes. My personal favorite museum attraction was Christ in the Smokies. I wasn't sure what to expect, but the 45 minute tour filled with realistic and artful scenes depicting the life of Jesus was absolutely stunning. It's truly unique and will leave you with a feeling of awe. Photography wasn't allowed inside the museum or else I would share some of the beautiful scenes.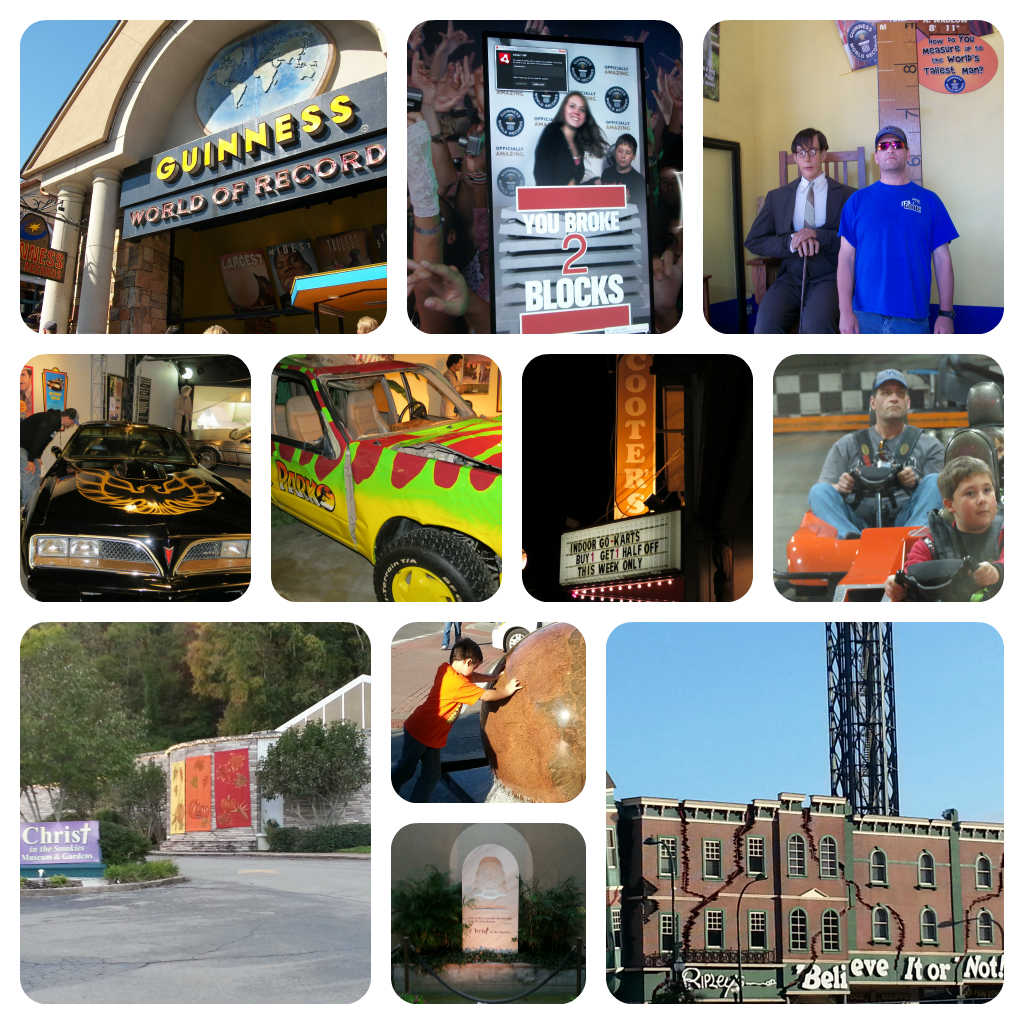 Go on a thrill/adventure ride. Gatlinburg has several thrill and adventure simulation attractions. Earthquake The Ride is a fantastic ride that will shake you up and maybe even scare you a little with its awesome special effects. Ripley's Moving Theater also provides an entertaining thrill ride suitable for the whole family as you experience two separate movies in vivid 3D. For those of you who love a good scare check out the Ripley's Haunted Adventure (although it's not all that scary for adults, kids age 6 and older get a good spook).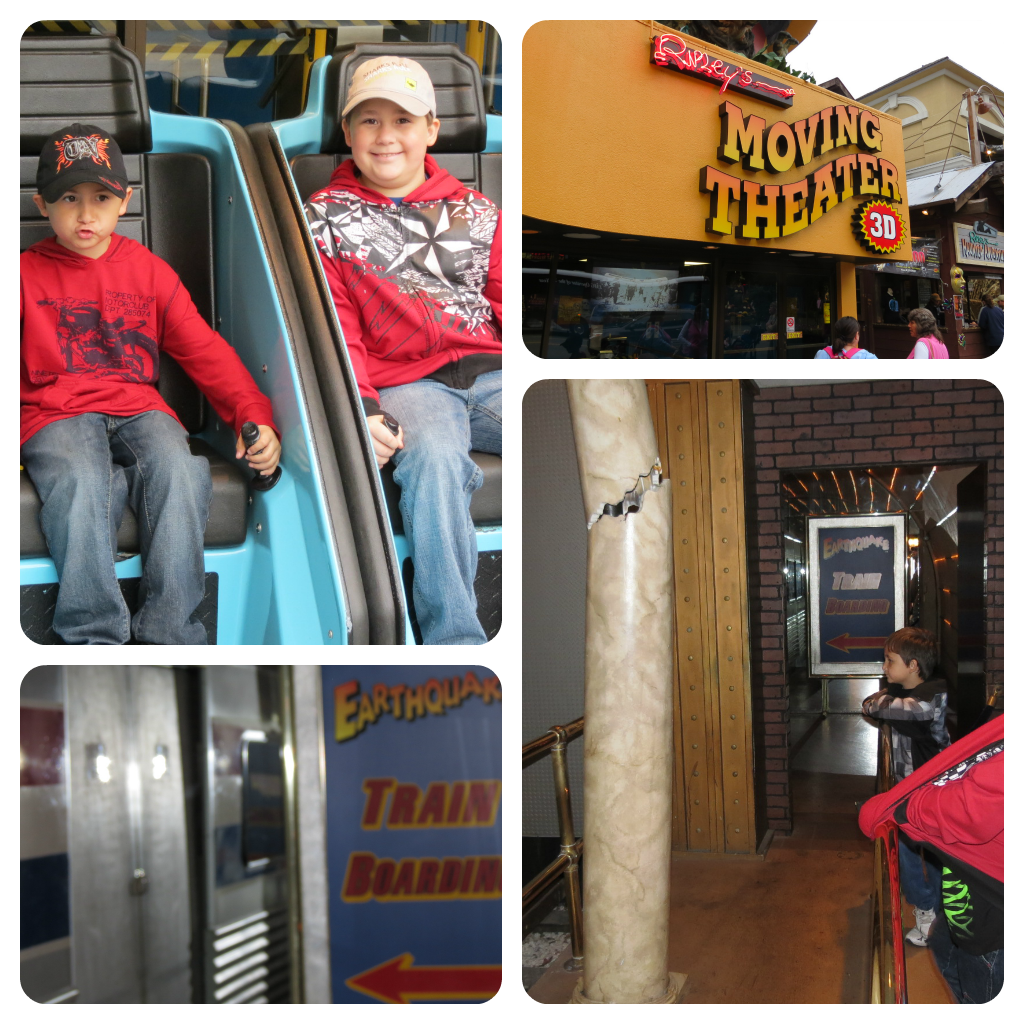 Play some games. Gatlinburg is full of arcades and fun family activities. Our favorite was Fort Fun, where they offer a variety of games and activities in combo packs. We played Laser Tag, rode bumper cars, and watched a motion movie. Laser Tag was a blast, and I was shocked when my daughter beat us all, including my video-game addicted sons! I don't really recommend the motion movie, though; it was way too bumpy and not nearly as entertaining as the Ripley's Moving Theater. Treasure Quest Miniature Golf is also a great choice. The adventure theme with nods to pirates and explorers is a visual delight, plus it's indoors and air-conditioned.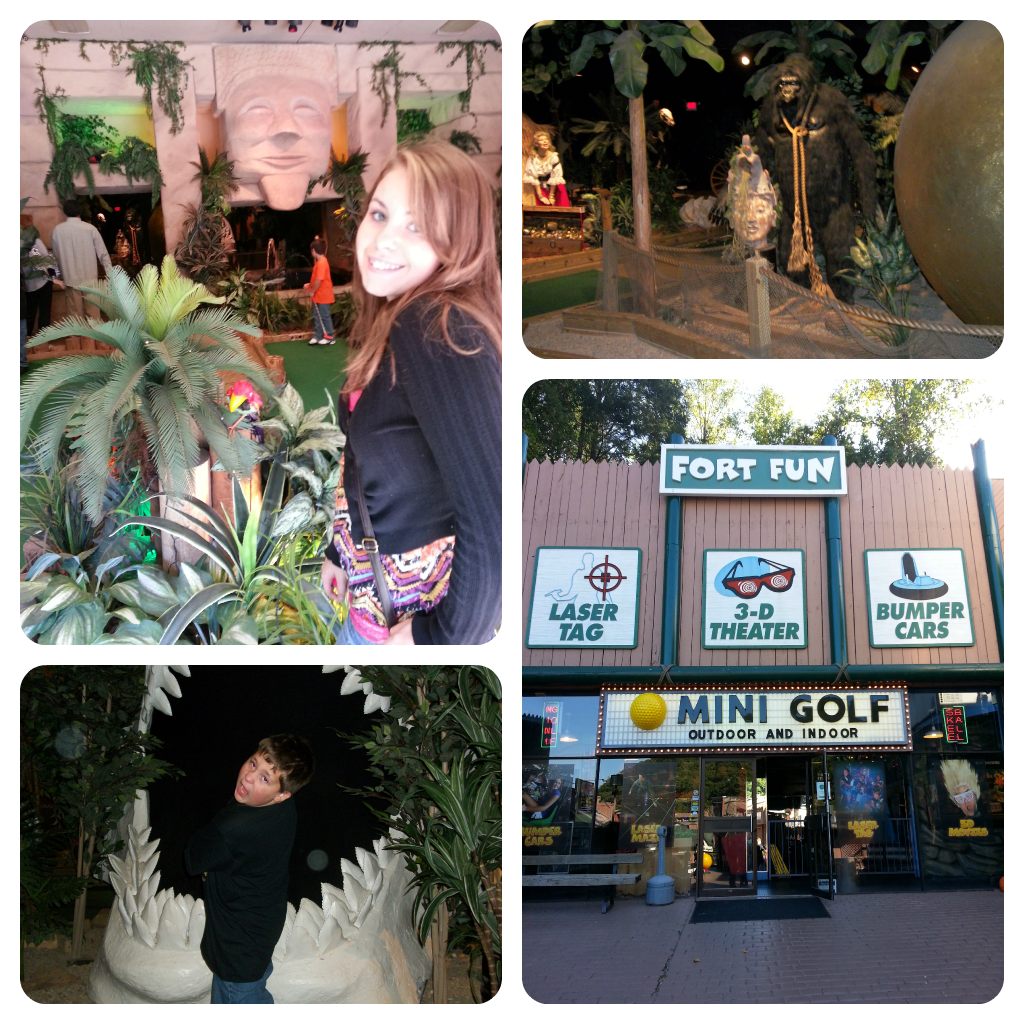 As you can see, Gatlinburg has so much to offer! It appeals to children, teenagers, and adults alike. It truly is the ultimate year-round family destination. For more information please visit www.gatlinburg.com and request a free visitor's guide.
Complimentary passes were provided for many of the destinations and attractions mentioned above. However, all thoughts, opinions and experiences are that of the content writer and not influenced in any way.