I'm pretty lucky in that all my children are pretty good eaters…most of the time. Besides my middle child's aversion to tomatoes and my youngest child's aversion to most greens (besides lettuce), my children pretty much eat or will at least try any food I put in front of them.
With that being said, I don't ever think you can eat too many veggies and I try to serve veggies at almost every meal in many different ways.  My children have at least two vegetables for lunch every day, mostly carrots and broccoli, and I also try to serve at least one, sometimes two for dinner.  All my children love salad, so most of the time a salad serves for our vegetable for the night (I include tomatoes, carrots, etc.).
I don't get my kids in the kitchen as much as I probably should because most of the time, to be honest,  I'm in a rush. They love helping in the kitchen when we have time so I really need to get them in there more and that's exactly what I did today with my youngest child while my two older children were at school.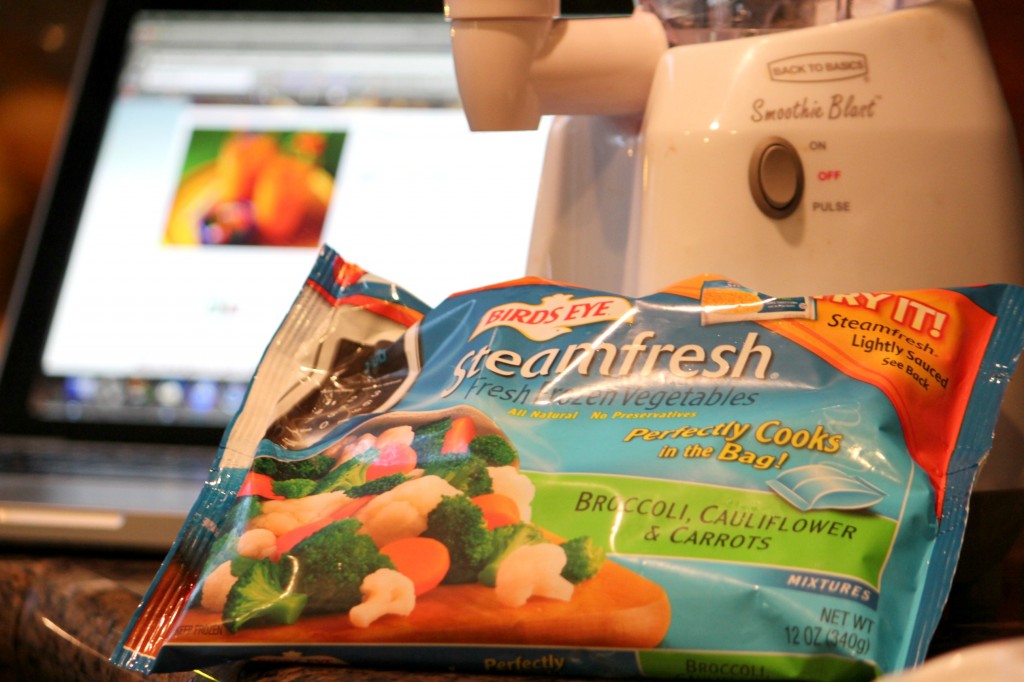 We had already eaten lunch and he was wanting something sweet, so I decided to try the Veggie Smoothie recipe from the Birds Eye Kids Website.  He loved the idea of helping and he helped with peeling the banana, getting the ice, putting it all into the blender, and pushing the button.  He was mighty proud of himself.
Easy Veggie Smoothie
A smoothie recipe using a mix of vegetables and fruit.
Author:
Recipe from BirdsEye.com
Ingredients
1 bag (12 oz.) Steamfresh® Broccoli, Cauliflower & Carrots, cooked according to package directions, cooled
½ cup low fat vanilla yogurt
½ cup orange juice
1 large ripe banana
3 Tablespoons honey or brown sugar
1-1/2 cups ice cubes
Instructions
In blender, combine all ingredients and process until smooth. Serve immediately.
As you can see from the above recipe, this Easy Veggie Smoothie is super simple to make and it's an easy recipe for children to help out with.  We followed the recipe almost exactly using just a little more ice to give it a thicker consistency.  And instead of using brown sugar, we used honey.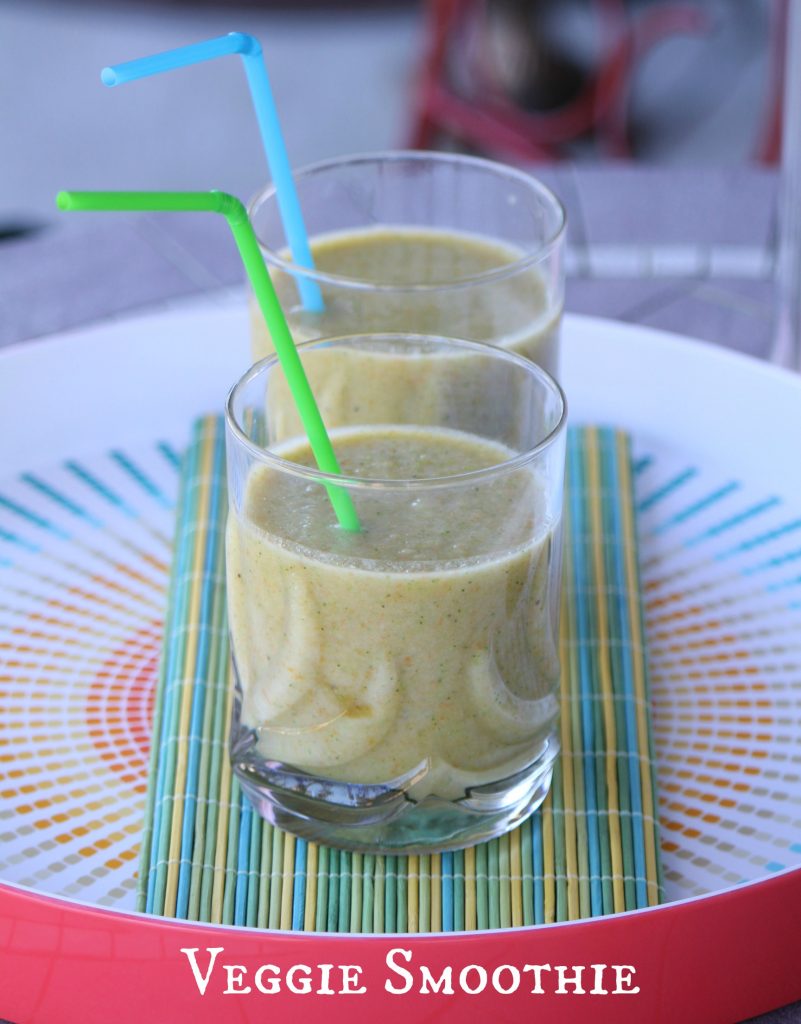 The Veggie Smoothie recipe is just one of many as part of the "iCarly iCook with Birds Eye" initiative. Kids from around the country shared their wild and wacky creations showcasing their love for veggies in awesome fashion, generating 16 thousand recipe concepts gleaned from a virtual kitchen.  If you are looking for ideas or recipes for getting your children to get more vegetables in their diet, the Birds Eye Kids Website features some of these recipes, including this one.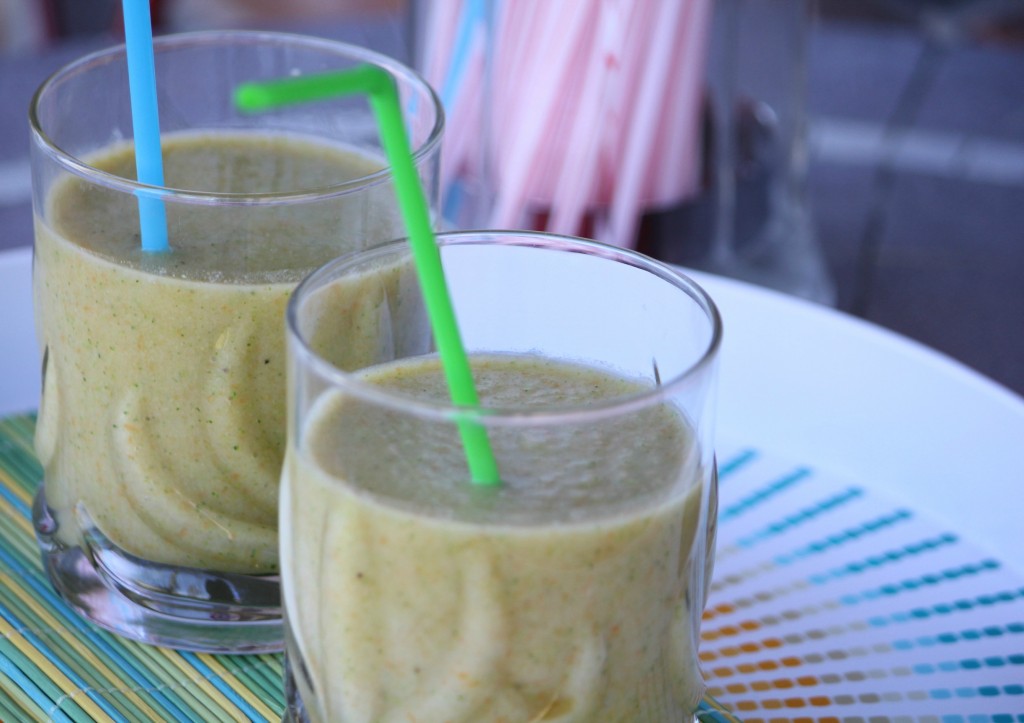 While our version didn't turn out as orange as the version on the website, it still tasted good.  I was a little nervous with putting the whole bag of vegetables, but as it turned out, really all I could taste was the banana.  Maybe next time I'll try adding a bit more orange juice to see if it turns out to be more orange.
I participated in a campaign on behalf of Mom Central Consulting for Birds Eye. I received product coupons to facilitate my review as well as a promotional item as a thank-you for participating.