"Word to the M-O-U-S-E!"  Master Moves Mickey (M3)
is a street-styled moving Mickey Mouse that impresses little dancers and parents alike.  Decked out in a sweatsuit and sideways hat, M-M-Mickey Mouse is the big cheese of hip hop.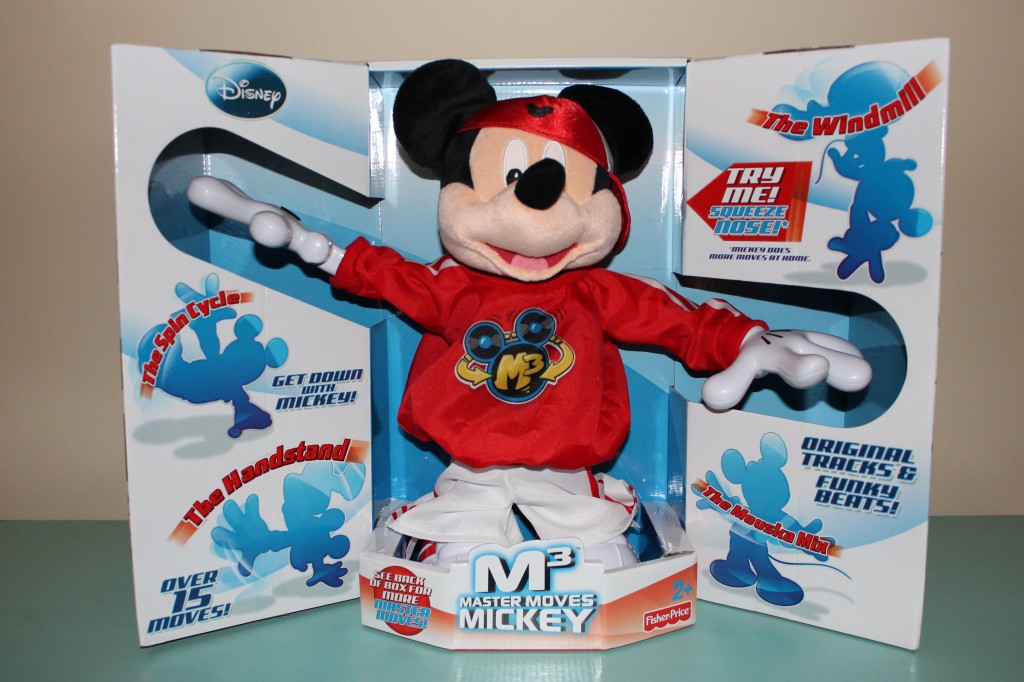 M3 is programmed with 15 dance moves and 8 different songs to get you up and grooving. Part of the fun was seeing what Mickey would do next.  There were big "oohs" and "ahhs" when he flipped over to do a one-hand handstand. Other memorable moves are the 360 spin and windmill.  This toy encourages his dance crew (your kids and their friends) to interact and dance along with him.  We kept pressing his nose, which controls his beats and moves, again and again.  Part of the fun for me was hearing what he had to say.  I think my favorite of his phrases was "I'm so cool my ice cream doesn't melt."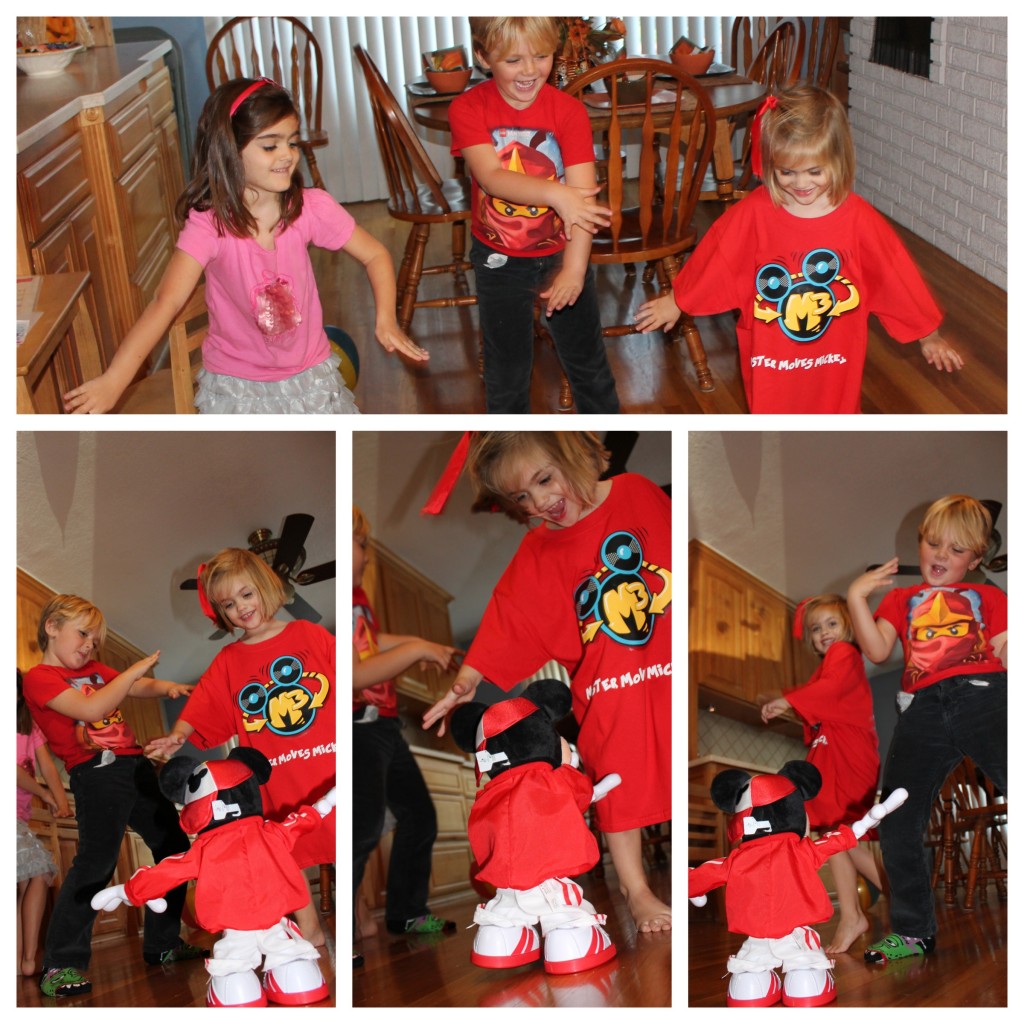 When I was younger, the Disney Channel had an exercise show on television in the morning.  I sat on the couch, eating my Captain Crunch, and watched the young boys and girls stretch and "mousercise."  This toy is so much more engaging, you won't want to passively sit by and miss out on the fun.  Four dance lessons will help you follow along and get you ready for dance battles on the playground.  I really appreciate that the toy encourages you to get up and move.  Instead of burning brain cells, M3 will burn off some of those calories from holiday treats!
Master Moves Mickey is a well-made animatronic toy standing around 15 inches.  He's sturdy, so he wouldn't be appropriate for young children looking for a cuddly friend, although my nephew kept carrying him off and saying "mine."  My 3 and 5-year olds were loving his mouska moves.  Initially, one of my daughters said it was a "boy toy" because of his street-style.  Her opinion quickly changed when she heard the familiar, beloved voice and saw the pretty incredible moves a toy could recreate.
M3 included six AA batteries, allowing you to sample some of his moves even before taking him out of the box.  You need to pull a little strip from the back of his neck to switch him from demo to full groove mode.
After seeing all that M3 can do, I'm confident he'd be a great toy for any dancing 2-6 year old.  Happy Hip Hop Holidays from my family and M3!
Buy:
You can purchase Master Moves Mickey (M3)
for the suggested retail price of $69.99!
The views and opinions expressed on this post are purely that of the content writer. Any product claim, statistic, quote or other representation about a product or service should be verified with the manufacturer or provider. Media samples have been received in order to facilitate this post.