Well, 2013 is in full swing and this mama is having a hard time with the new year.  I've had a month to come to terms with the changes 2013 would bring, but it doesn't seem like the month was nearly long enough.  I just want to go back.  Go back to where I was comfortable and before I knew what 2013 would bring…
I know it's probably not a big deal to some, but it's the first time in over nine years that I've been without any of my children at home during the day.  I miss them.  More than I thought was possible.  But now that my youngest is in Pre-K, I feel lost.  I'm home…alone.  I should be rejoicing, jumping up and down on the bed, getting the house in order.  But all I do is watch the clock, as it slowly ticks away.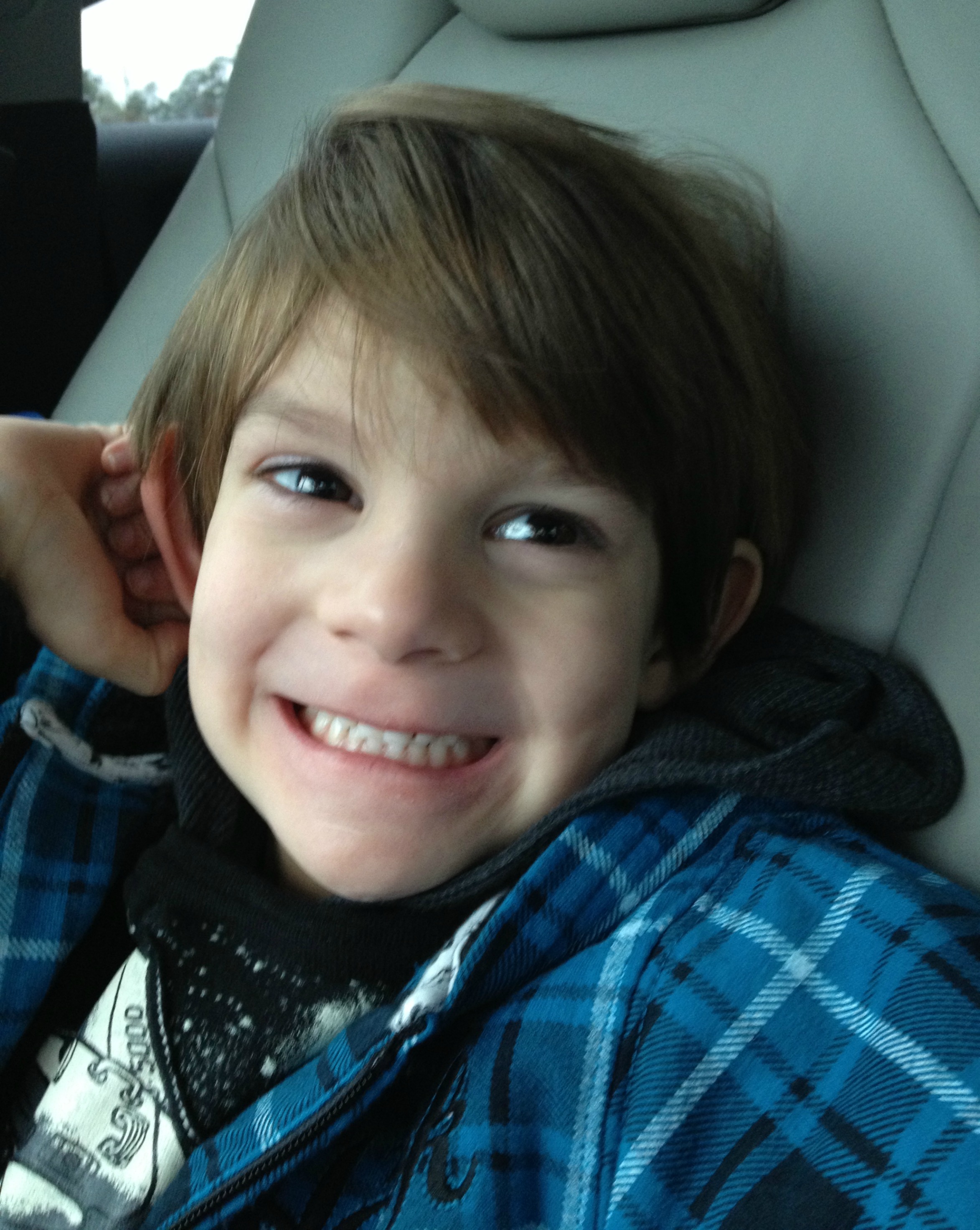 Yesterday was Peyton's first day of Pre-K.  There was finally an opening and I knew that I wanted to prepare him for Kindergarten but I had no idea how it would affect me or him.  Well, that's not entirely true.  I had my doubts that it would be easy peasy, but I had no idea it would be this hard.
I fully expected a melt down from Peyton yesterday during drop off, but much to my surprise, he did so well.  No tears at all, from Peyton at least.  But today, there were tears.  I just wanted to scoop him up in my arms and bring him back home.  He said that he had a "great" time when I asked him how is day was yesterday so I really don't understand why he was so upset today.
I've heard it gets better and I'm counting on that holding true.  I can't stand the thought of having to walk away from my crying child three days each week. I just can't do it.  I was the parent this morning in the hall weeping.  I didn't dare let Peyton see me cry, but I couldn't make it all the way out to the car before breaking down.
Gosh, tell me it gets easier y'all.  I don't know if I can continue to send him if my mornings are going to go like this.  I thought I was doing the right thing by sending him, but now I'm not so sure.