Let's face it.  We all have something around the house that needs to be done.  Whether it's a leaky faucet, a light fixture that needs to be replaced, or a new roof, in today's busy world we just don't have the time or even the talent to get the job completed ourselves.
So instead of spending hours online or in the yellow pages, if you have a smartphone, there's an app for that!
I'm in need of someone to help me clean up around the house but I didn't want to spend unnecessary time scouring the web, so I downloaded the Friend Trusted app and put it to work for me.  Because we all know our time is extremely valuable, Friend Trusted does the hard work of getting estimates from trusted pros in your area and delivers them straight to your smartphone.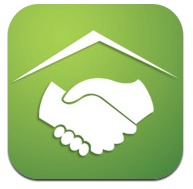 Getting your project set up and in the system is quick and easy.  After you download the app onto your smartphone, you are ready to roll with these easy steps:
Click on the green +New Project button and choose the type of service you need.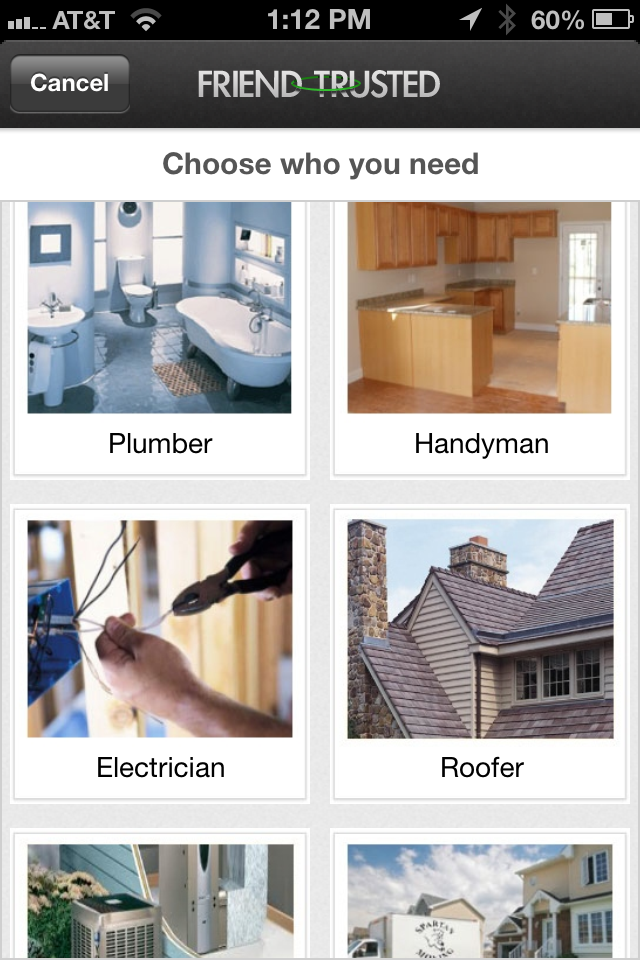 Take pictures or video of what you need done and upload them to the app.  You can then either type or record specifics about the job.  And lastly you will have the option of specifying whether it's a flexible job or something that needs to be taken care of urgently.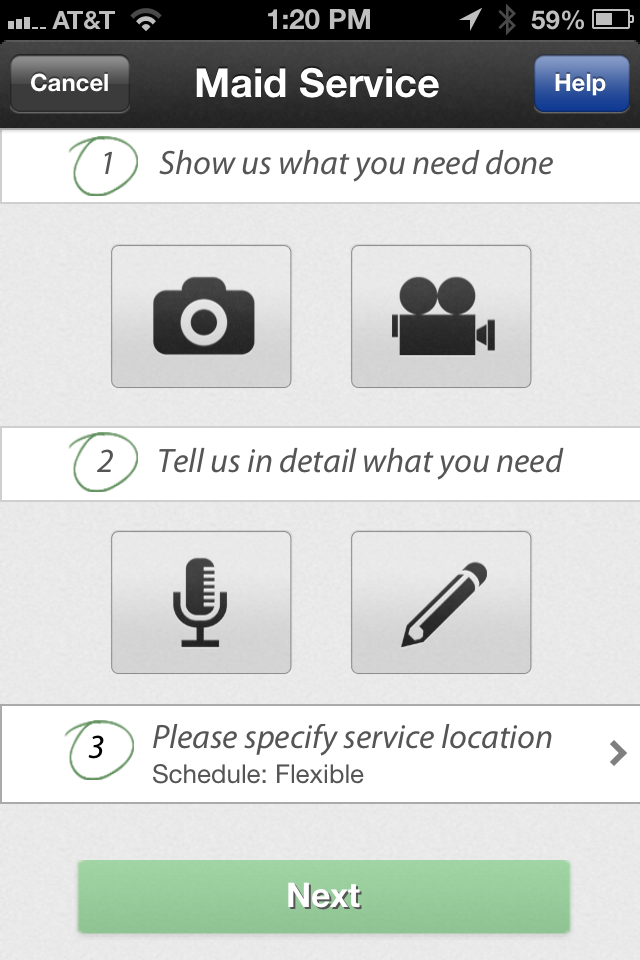 Once you input all your job specifics, just sit back and wait for the quotes to start coming in.  You will be notified by email once you receive a quote on your job, plus you can access the quote on your smartphone.
Once you have received quotes and had a chance to review them, you then have the opportunity to choose which provider you'd like to correspond with further.  You are in no way required to take any of the bids, even after accepting one in the app.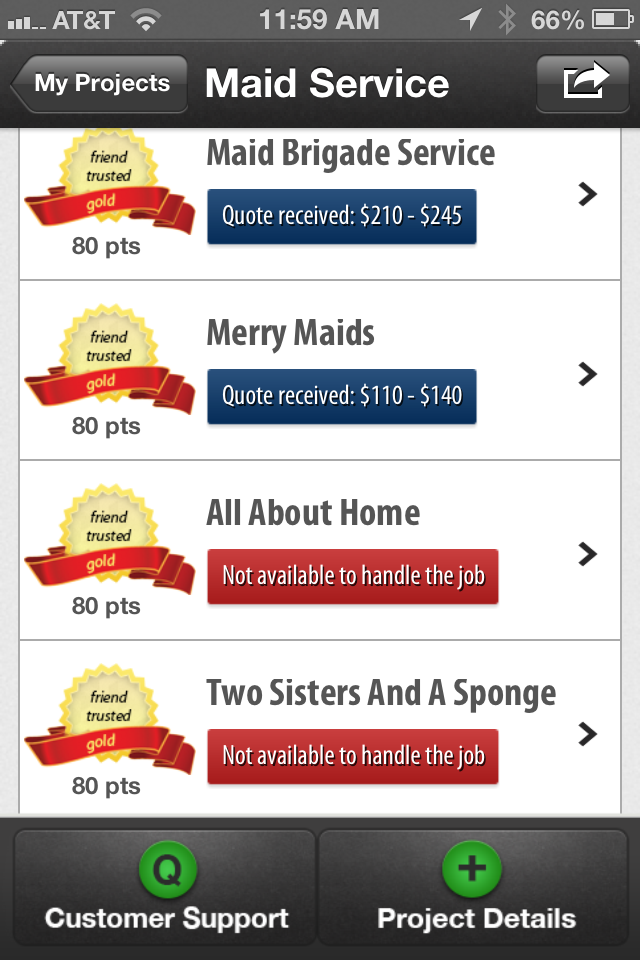 Once a job is completed, you will also have the opportunity to earn cash back by rating the pro who completed your job.  This not only allows others to know your experience with a particular pro, but you earn cash back too! It's a win/win if you ask me.  You can also earn money by referring your friends.
Since Friend Trusted is nationwide, you should be able to use the app no matter where you live.  I'm sure some rural areas won't have as many Friend Trusted professionals to choose from, but if you live in a rural area, I'm sure you already knew that.
Friend Trusted is a free service with absolutely no commitments.  To make sure you are completely satisfied with your job, Friend Trusted offers a $1,000 home service guarantee. If you're not happy, the service guarantee has you and your home covered.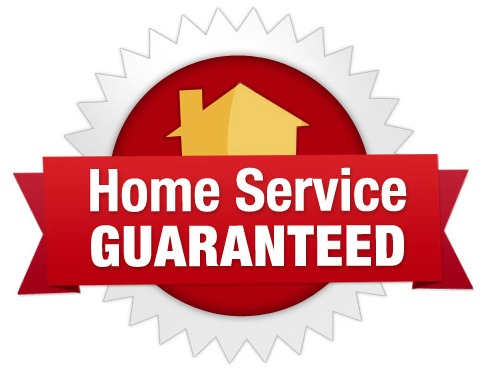 What projects do you have on your honey do list? 
This is a partnered post with Friend Trusted but all opinions and experiences are my own.