*Note: As I was thinking about how long I've been blogging and how much my family has changed during that time, I realized that we were missing something here.  Although I no longer have babies, many of you still do and I wanted to find someone that could share all things babies.  And that's where Jamie comes in.  I'm so excited to welcome her to the team.
Hi everyone! I'm Jamie and I'm more than excited to be the new baby contributor for Simply Being Mommy. With three little ones under the age of four, I'm definitely smack dab in the middle of the baby years.
My husband, Jeff, and I were married in 2007 and we became an immediate family. He had an 8 year old daughter named Hallie and a 6 year old son named Easton. That's right, I'm a step-mom, and I love it! I'm sure you did the math, but we're a family of 7 now!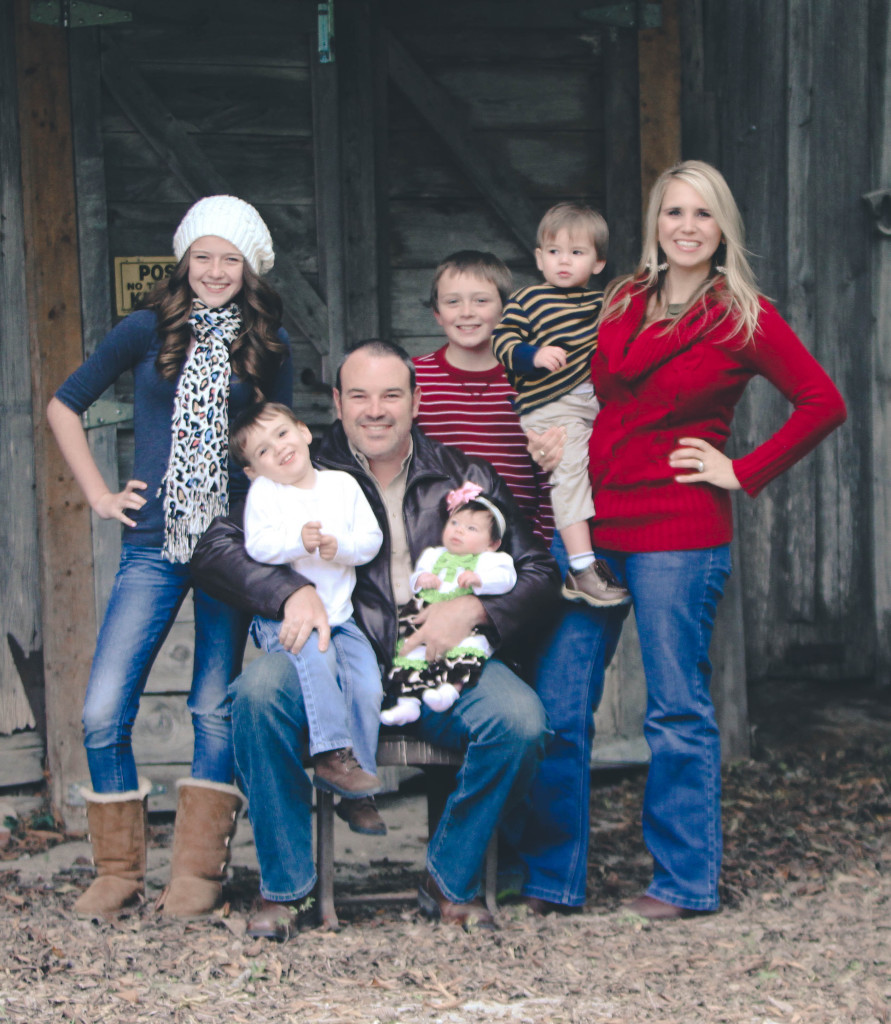 If I had a dollar for every time someone said, "You sure do have your hands full, don't you," we'd be sailing on our yacht somewhere in the Caribbean! A girl can dream, right?
After spending five years in the classroom as a bilingual teacher, I started my new career as a stay at home mom when my son was born in 2009.
Now, I have a 3 year old named Langston and his little brother, Riverson, is 2. They're 16 months apart and sometimes I wonder if it might be easier if they had just been twins. Whether they're hitting each other or hugging each other, they're always each others best playmate and it's fun to watch brothers grow up together.
Just when I thought we were finished adding to the family, God had a surprise blessing in store for us and SHE came in to our lives in August of 2012.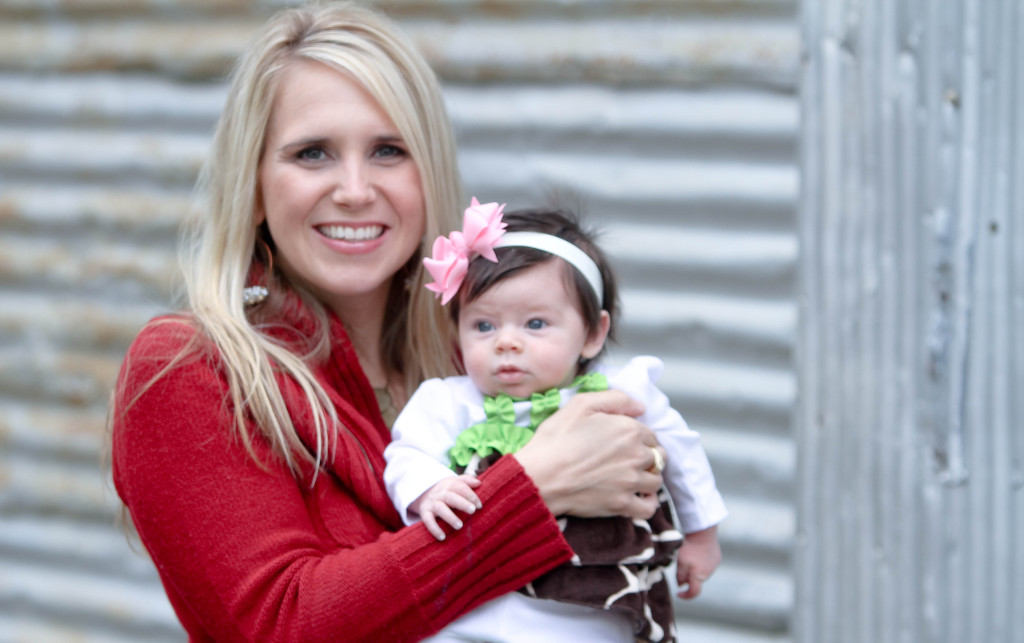 You may wonder how I have time to do anything else, but I love blogging and sharing all about our lives on my blog, Roubinek Reality. I'm always looking for the next fun craft or DIY project and I'm constantly practicing my photography skills on my kids.
I'm looking forward to sharing fun posts about all things "baby" to you, the Simply Being Mommy reader!