As a mom, my whole life revolves around my husband and my children.  Everything I do, it's for them.  Not because I have to, but because that's what makes me happy.  It gives me immense satisfaction to please them and make them happy.
But sometimes, moms need to do things for themselves as well.  After all we do, simply put, we deserve it.
That's why I ordered myself some flowers.  I know it may sound weird that I ordered flowers for myself, but at the end of the day, weird or not, the flowers that I ordered made me happy.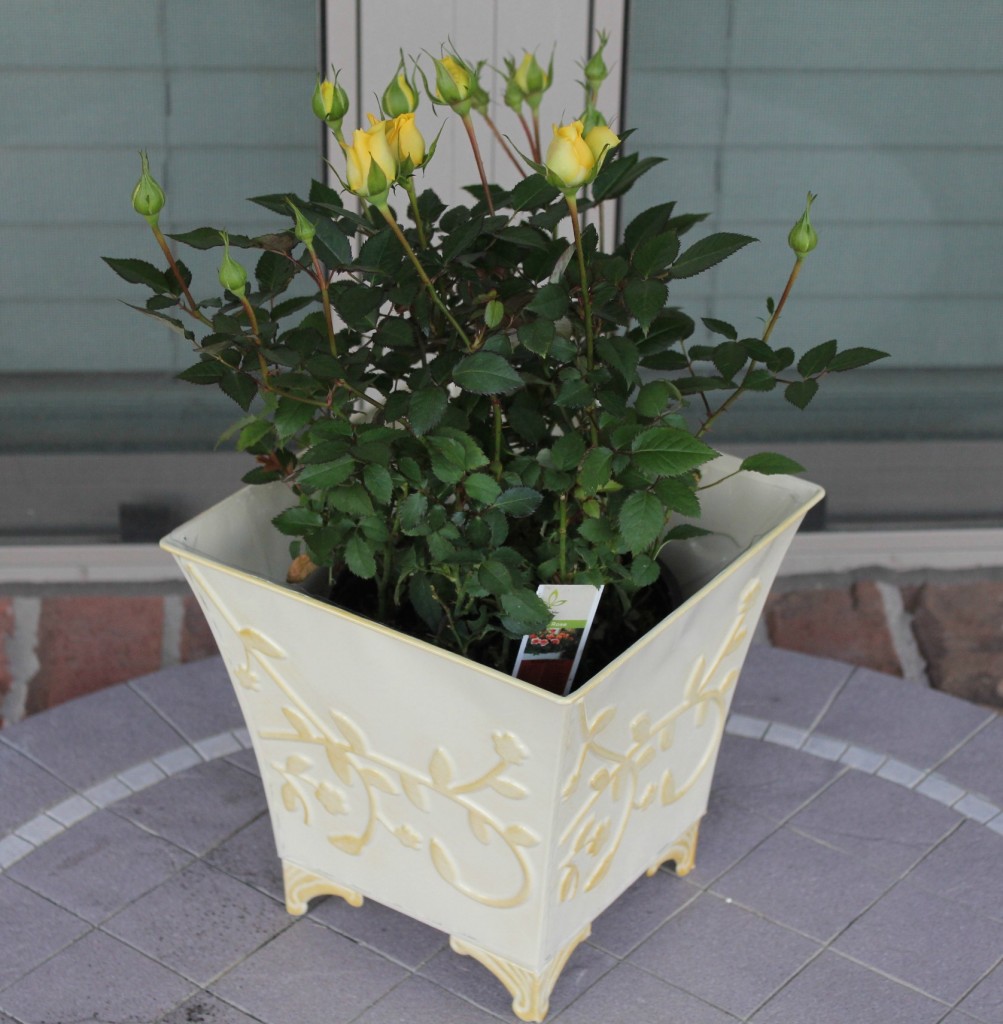 Because I wanted something that would last longer than a week, I decided to order the Potted Yellow Rose from ProFlowers.  This miniature yellow rose bush will bring me months of happiness.  Just looking at the bright yellow flowers brings a smile to my face.
I did a little upgrading with my purchase by getting the Victorian Tin.  The Potted Yellow Rose comes standard with a woven basket, but I loved the look and color of the tin and figured it could be used for years to come.
My package arrived exactly when it was supposed to, the day after I ordered it.  I wanted my flowers quick, so I upgraded my shipping for next day arrival.  What can I say? I'm 36 weeks pregnant and when I want something, I get it…most of the time.  It arrived nicely packaged and all I had to do once it arrived was to remove the moss that was placed on top of the soil and put it in my pretty tin.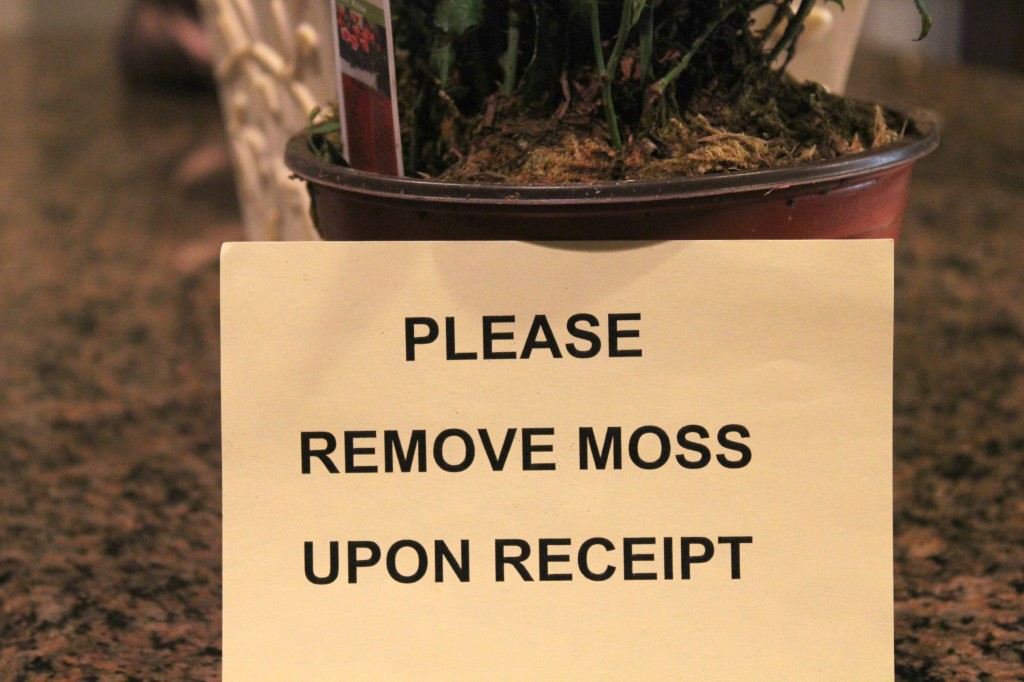 I'm incredibly pleased with how easy the ProFlowers site is to navigate, the selection, the ordering process and the delivery.  The whole experience was incredibly smooth.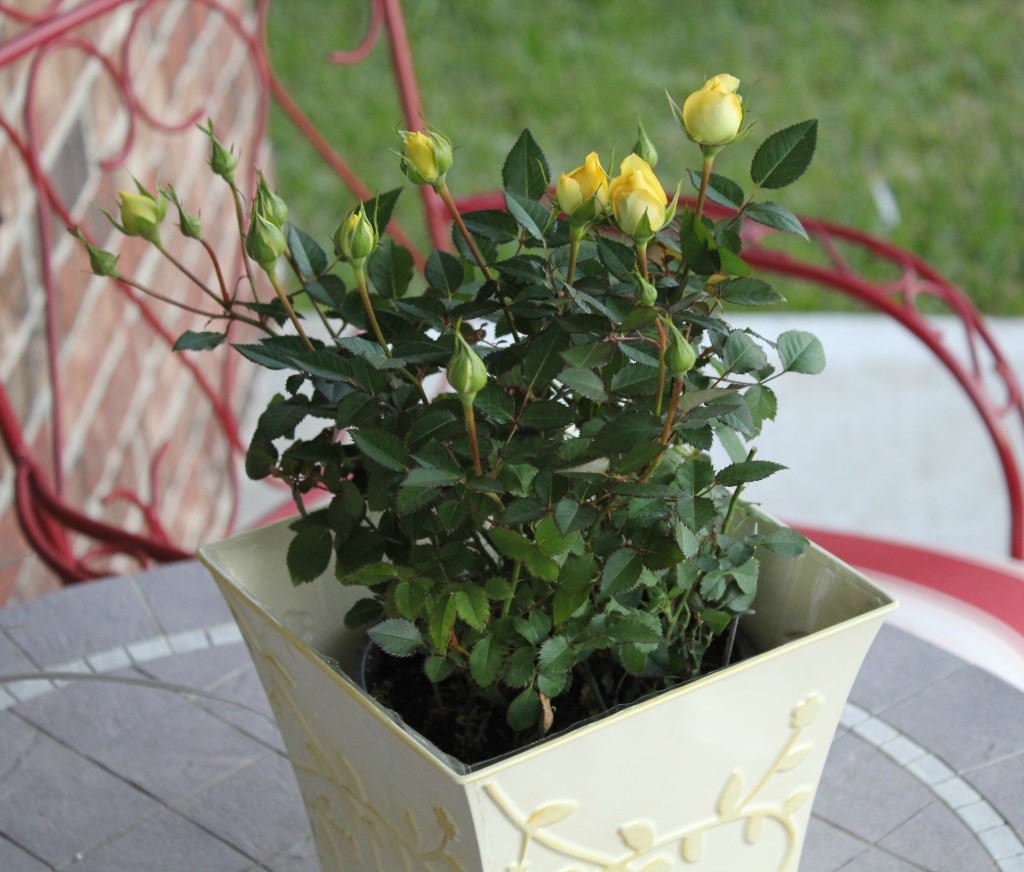 However, my $29.99 Potted Yellow Rose bush ended up costing a grand total of $65.98.  I understand that I did a bit of upgrading with the tin and express shipping, but I do feel that price is a little steep.  Here is the breakdown on the charges of my purchase:
Potted Yellow Rose – $29.99
Victorian Tin – $9.99
Standard Shipping – $13.99
Rush Shipping – $4.99
Care & Handling – $1.99
Tax – $5.03
Grand Total – $65.98
I know I could have done without the extras and that helped to attribute to the higher price, but I just feel a little cheated, I guess, with the shipping charges and additional care and handling charges.  I'll definitely think twice about ordering online next time, just to avoid the high shipping fees.
I'm not sure what it is about flowers that brighten up a room and my mood, but each time I walk into my kitchen and see my pretty Victorian Tin filled with bright yellow roses, if I'm in a bad mood, I begin to feel better.  I love keeping flowers and plants in the house, but with my track record, lets just say they don't always stick around.  But I have plans for my Potted Yellow Rose Bush and hopefully it sticks around for a while.
What is it that can instantly brighten your mood? 
The views and opinions expressed on this blog are purely that of the blog owners. Any product claim, statistic, quote or other representation about a product or service should be verified with the manufacturer or provider. I received a gift code to order flowers from ProFlowers.com in order to facilitate this post.