It may be my iPad, but I have to pry it out of my daughter's hands if I want to use it. Harper is a 3-year-old technology addict.   She's decorating cakes, dressing dolls, and practicing forming letters.  Although I wish I had more exclusive use of my iPad, I worry less about its safety now that I have the Snugg iPad Case.  The Snugg iPad Case keeps my iPad snug as a bug in an adorable leather rug!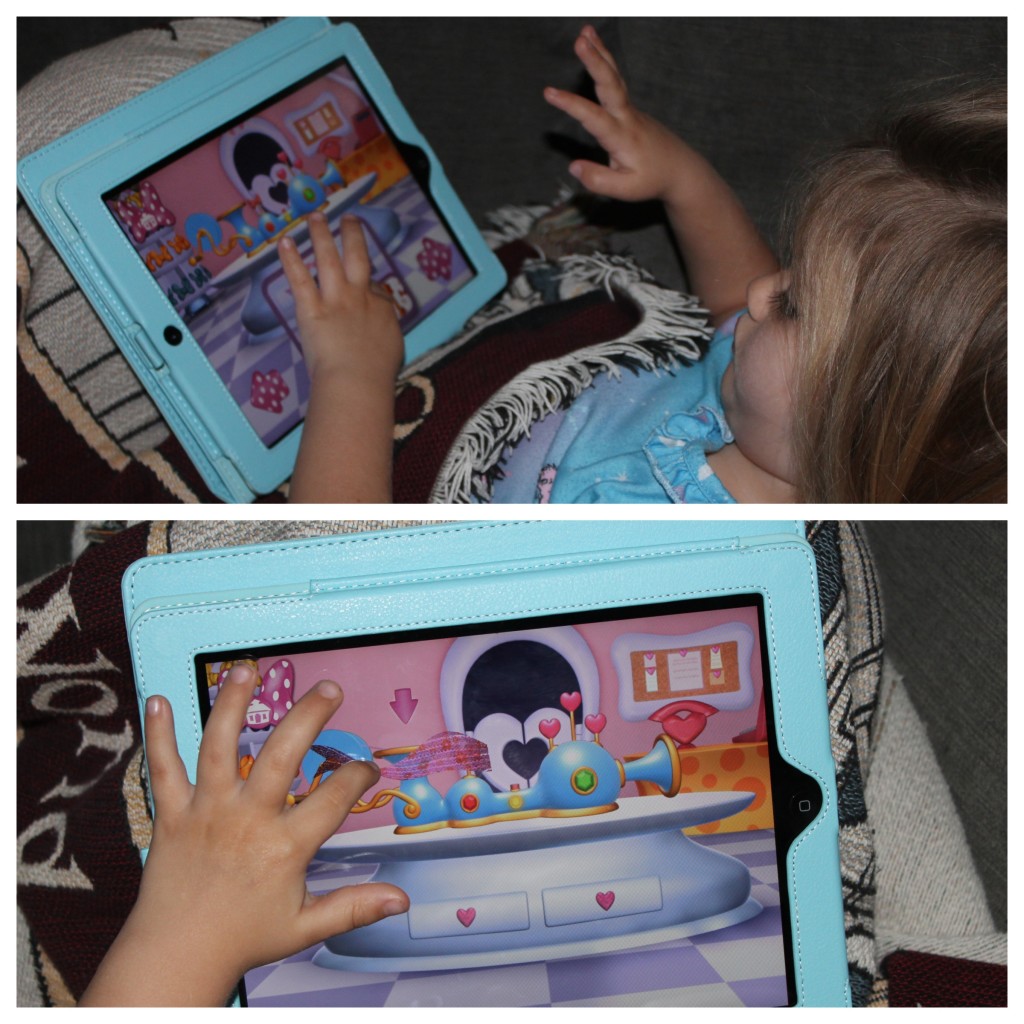 The first question I ask when buying a product a lot of the time is "Is it cute?"  The Snugg Case is!  The thick, durable leather is available in a wide-range of colors.  I'm loving light blue right now.  There are colors that might be deemed more professional (black, white, etc.), but this was just too fun to pass up!  There are cases available for each generation of iPad, if yours is a year-old dinosaur like mine or a brand-new one.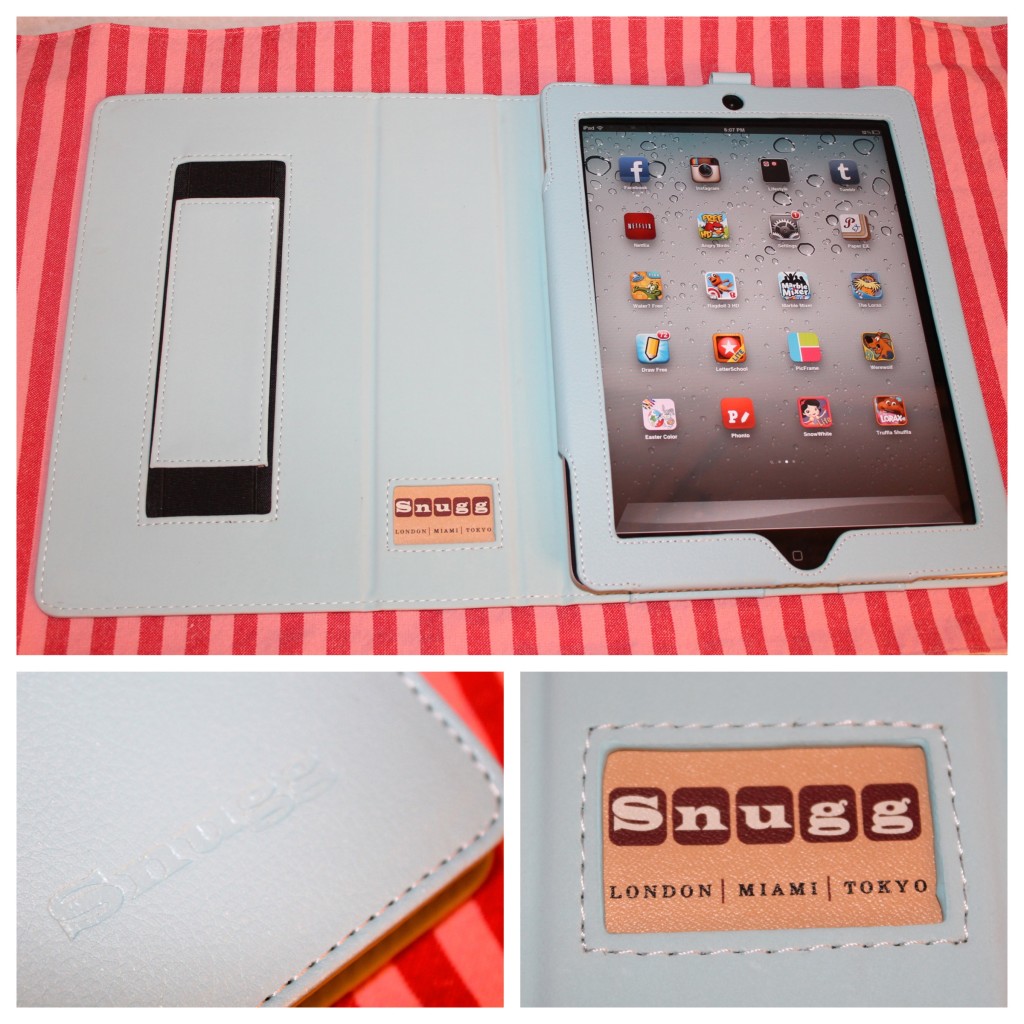 I went to a meeting recently, and I brought a notebook.  Not a notebook computer, a college-ruled spiral notebook.  I have to be honest that it was so out of place.  The Snugg case would be the perfect companion for my next work soiree.  The Snugg cover serves as a stand with two positions available to increase your comfort and the ease of use.  There's the "share your screen with the people sitting next to you" position and the "I'm actually checking my email while you're doing a presentation" position.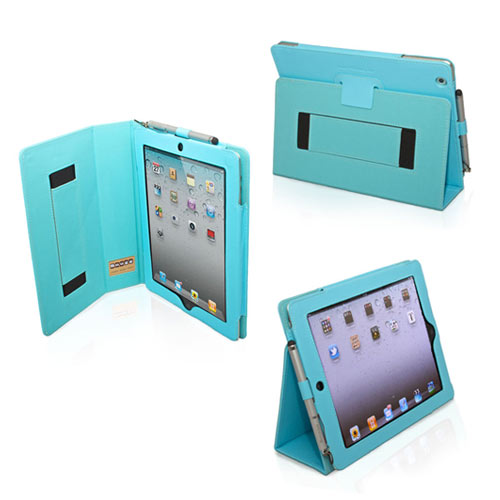 The Snugg designers left access to all of the ports available, so you'll never need to take the cover off.  There's also a loop for holding a stylus (stylus not included).  A fun feature is the elastic hand strap, allowing you to keep your hand firmly on the iPad.  If you ever do encounter a problem with your iPad because of an error with the case, the Snugg Promise says your iPad will be replaced.  Another benefit of housing your iPad is the cover puts the iPad to sleep when closed.  It'll automatically wake back up when opened.
Judging by its durability and thick material, I can rest easy handing over my iPad to my daughter.  If only she'd share once in a while.
Buy:
You can purchase the Snugg iPad Case for the suggested retail price of $49.99 $34.99.
The views and opinions expressed on this post are purely that of the content writer. Any product claim, statistic, quote or other representation about a product or service should be verified with the manufacturer or provider. Media samples have been received in order to facilitate this post.