If you know me, then you know I'm all about easy recipes.  As a busy work-at-home mom with three young children, I really don't have too much time to spend in the kitchen creating complicated, drawn-out recipes.  Family-friendly recipes that require only a few ingredients and less than an hour of my time will always be my main focus and the reason I still have my sanity.
I was given the task of creating two original recipes using the new Flatout Hungry Girl Foldit Flatbread available at Walgreens.  My assignment was to create one cold recipe and one hot recipe.  Both of my recipes are super simple and incredibly tasty.
First up, is my cold recipe.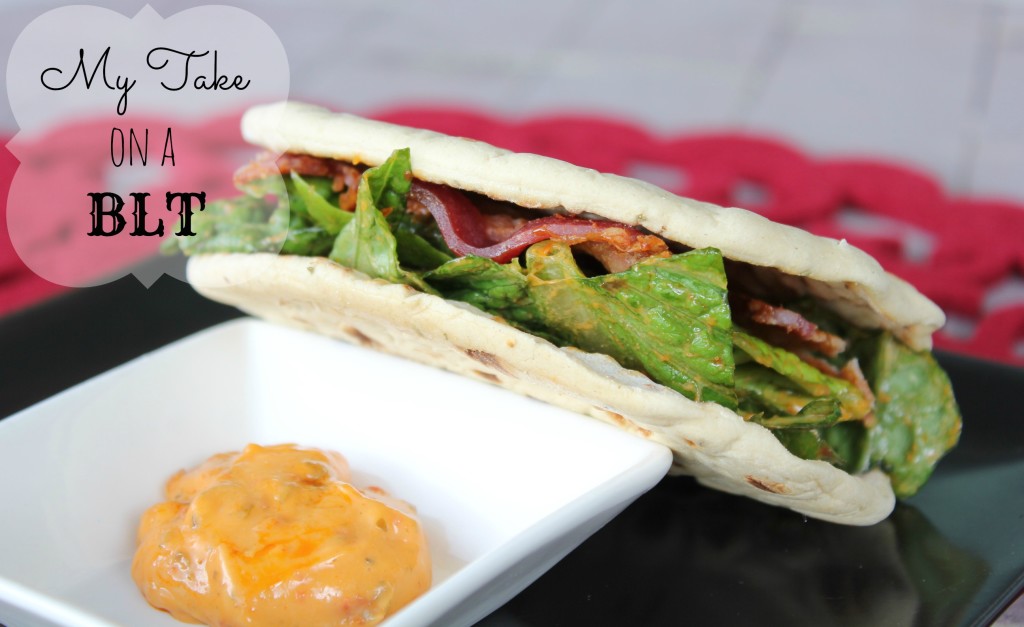 My Take on a BLT
A unique twist to a traditional BLT.
Author:
Crystal @ SimplyBeingMommy.com
Ingredients
2 Flatout Hungry Girl Foldit Flatbreads
2 cups Romaine Lettuce, chopped
2 pieces cooked bacon, halved (If you don't have any already cooked, add extra time. I had some leftover from another recipe that I used.)
4 tsp Southwestern Ranch Mayo
2 tsp Sun Dried Tomato & Extra Virgin Olive Oil Bruschetta
Instructions
In a small bowl, mix together the mayo and bruschetta mixture. Reserve half for dipping.
In a large bowl, mix together lettuce and mayo/bruschetta mixture. You want the lettuce to be evenly coated with the mixture.
Place half of the lettuce mixture on a Flatout Hungry Girl Foldit Flatbread and top with 2 bacon halves.
Fold over flatbread and serve with reserved mayo/bruschetta mixture for dipping.
I consider a recipe a success when each of my three children like it.  They each loved this BLT Sandwich and asked for more!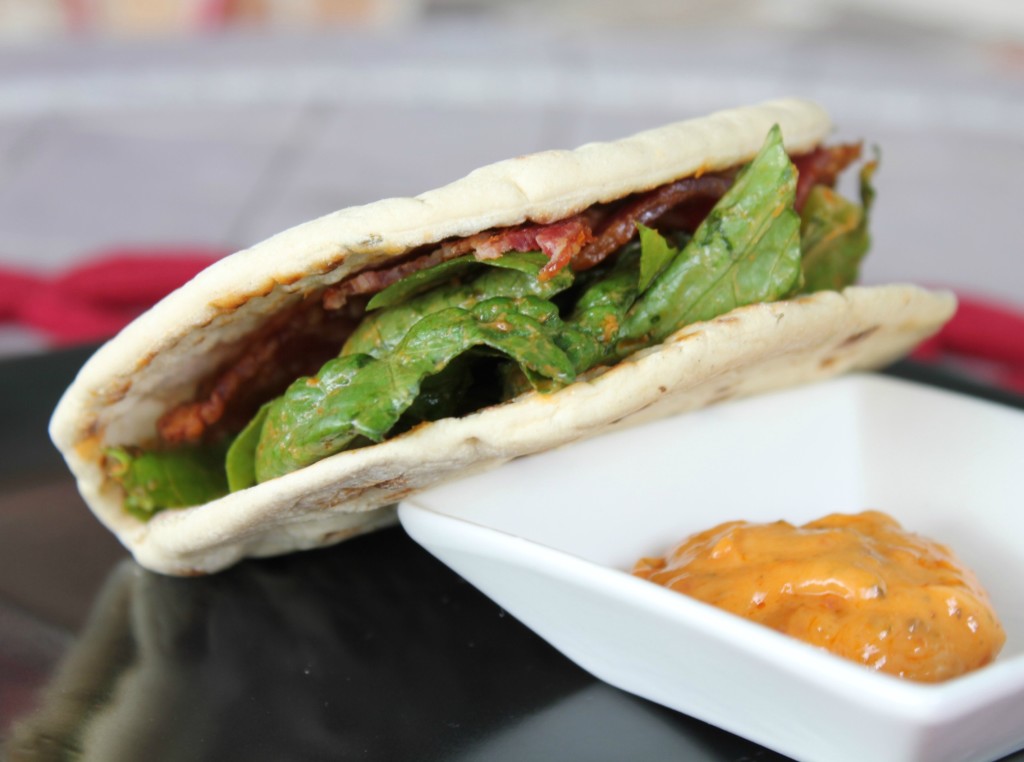 Next up is my hot sandwich recipe.  This one required more time than my cold recipe, but it's still a simple recipe that provides fun for your taste buds.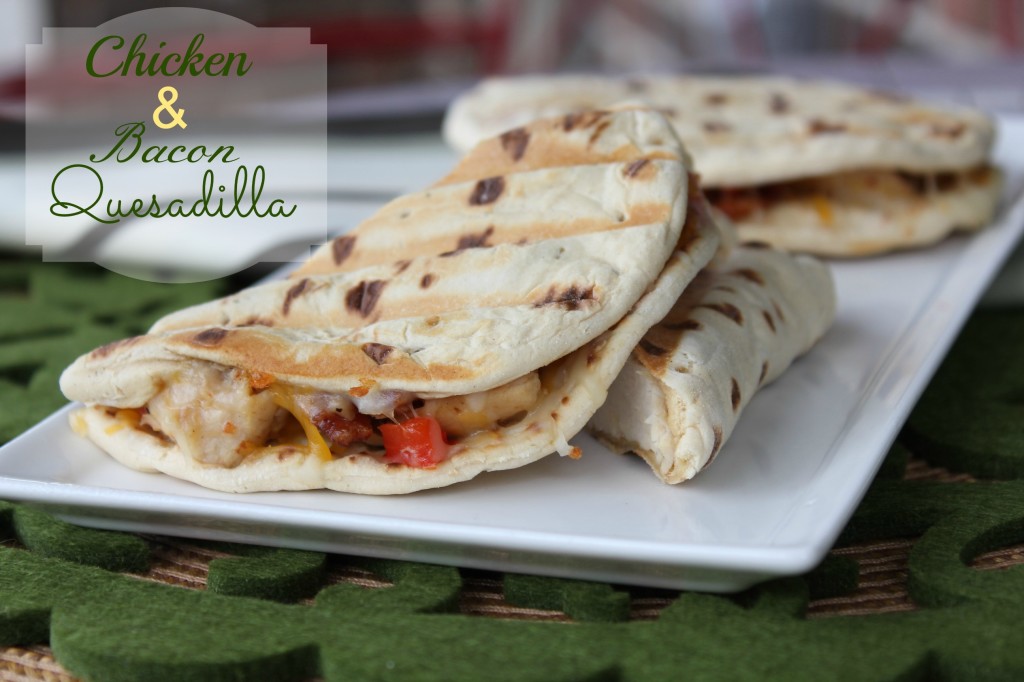 Chicken & Bacon Quesadilla
Author:
Crystal @ SimplyBeingMommy.com
Ingredients
4 Flatout Hungry Girl Foldit Flatbreads
2 cups cooked chicken, cubed (If you don't have any from leftovers, you will require a bit more time. I used leftovers.)
1 tsp extra virgin olive oil
½ cup diced onion
½ cup diced red bell pepper
4 pieces cooked bacon, chopped (I already had some bacon cooked from another recipe. If you don't have any cooked, add extra time.)
1½ cups of Mexican blend cheese, shredded
Instructions
In a skillet, add olive oil and heat to medium heat. Add diced onion and red bell pepper and cook for about 5 minutes. Add cooked chicken (if cold) and chopped bacon; heat until warm.
Add shredded cheese to one end of the flatbread (amount is up to you) and top with warm meat mixture. Add another layer of cheese (again, amount is up to you) on top of meat mixture.
Fold over the flatbread and place in a panini press for a couple of minutes until you get those pretty grill marks.
Serve while warm.
This recipe was another success! My children thought that mommy was a genius and well, that never gets old.  I should have made more (and know better for next time) because daddy didn't get any.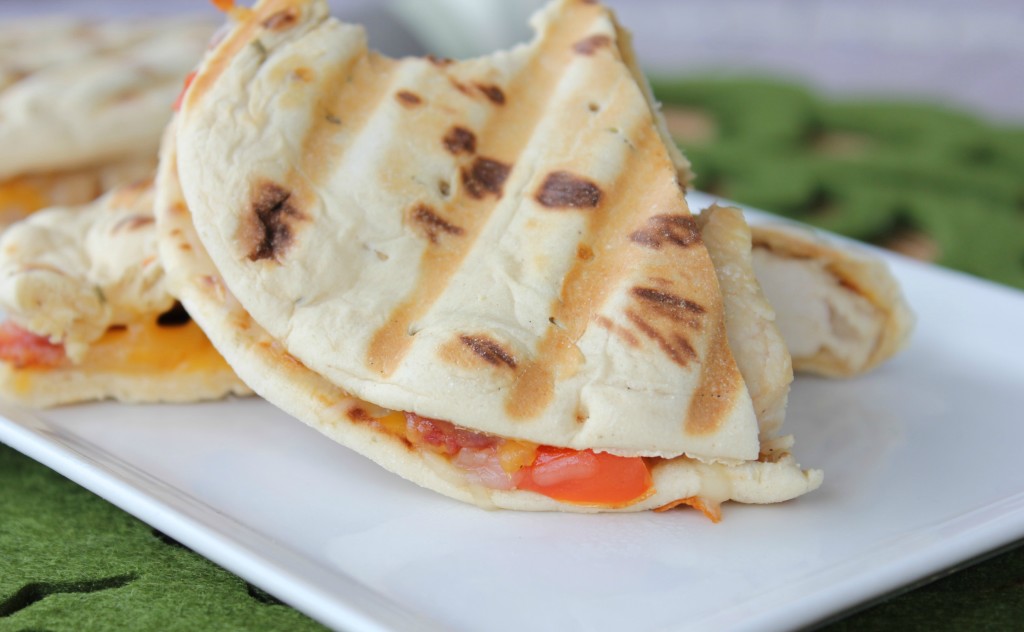 Prior to this assignment, I had never really paid attention to the grocery section at Walgreens.  I was impressed to see not only do they have unrefrigerated options, there is also a grocery case with meats, cheeses, etc.  You can find the new Flatout Hungry Girl Foldit Flatbread at your local Walgreens. I found mine with the breads but when I went back to buy more, they were all gone. I searched several Walgreens locations and was finally able to find them again, but this time they were marked down on clearance.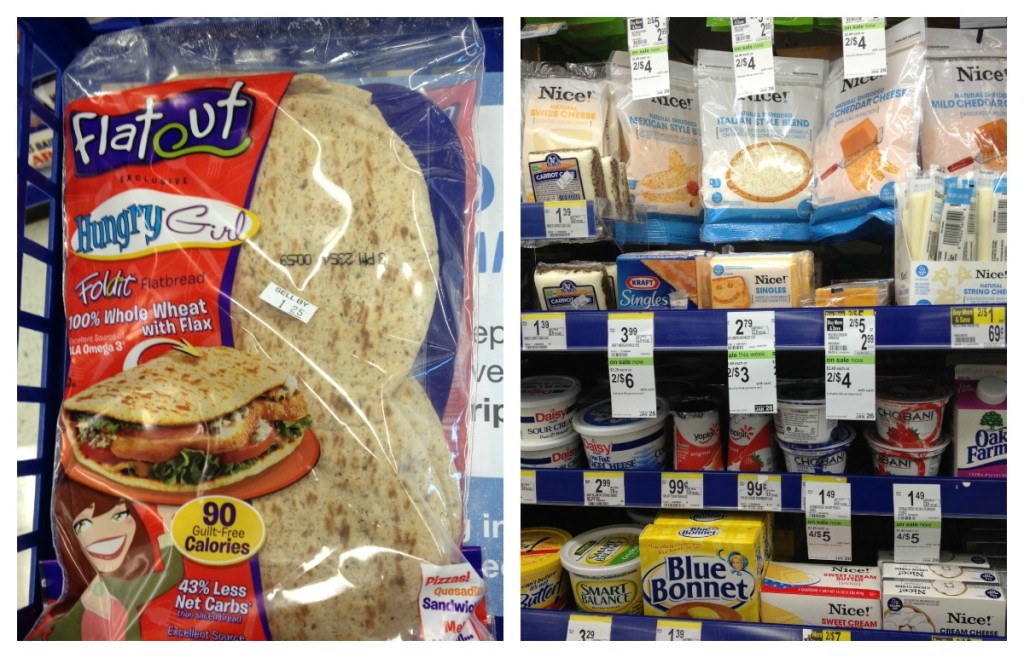 If you're looking for a couple of simple, yet tasty recipes, I hope you'll try these two.  I know my family really enjoyed them and hope you and your family have the same experience.
I wrote this post on behalf of The Motherhood and Flatout Hungry Girl Foldits Flatbread. All opinions expressed are my own.