With Valentine's Day just about a week away, I decided to get in the kitchen and put some of those boxes of Kellogg's Rice Krispies Cereal to use in a fun little project I could do with my children. I'm sure you are all familiar with the popular Rice Krispies Treats, but instead of your traditional square treat, we decided to make Valentine's Rice Krispies Treats.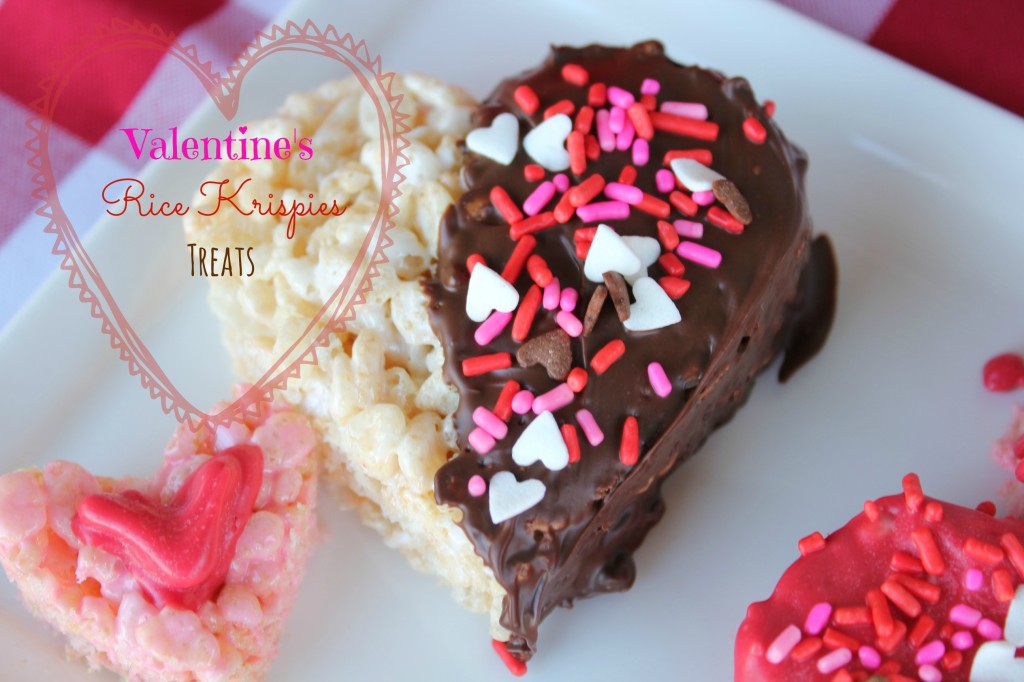 We made a batch of regular Rice Krispies treats and we also made a batch in pink, in honor of Valentine's Day. We made big hearts and we made small hearts and then we decorated them to our hearts desire using melted milk chocolate, colored candy melts, and sprinkles.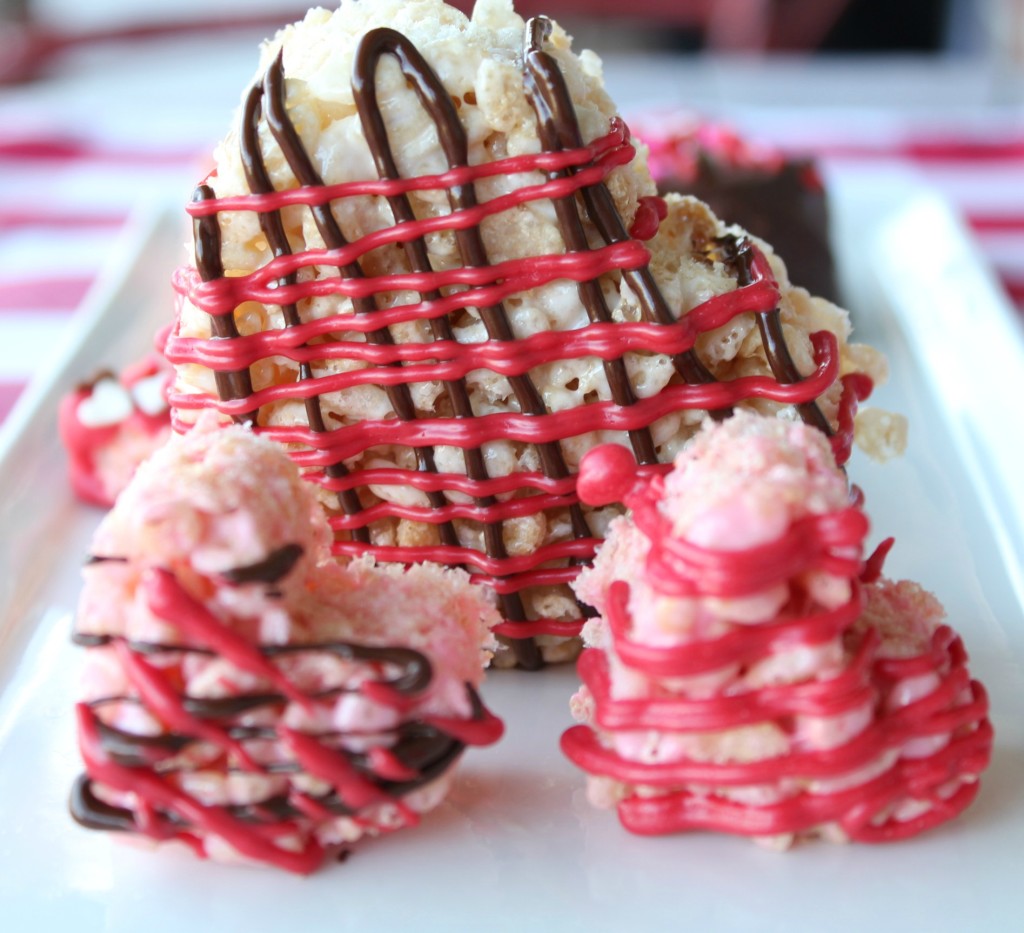 With as busy as we've been lately, it was a nice change of pace to enjoy a fun, family-friendly activity with my children. It really made me realize I need to let them help out more in the kitchen. Although things may be rushed and crazy, they really enjoy it and I need to make it happen more often.
Valentine's Rice Krispies Treats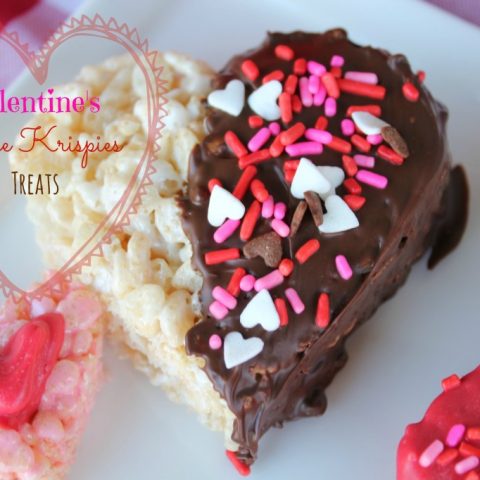 Valentine's Day Rice Krispies Heart Treats
Ingredients
3 tablespoons butter or margarine
4 cups miniature marshmallows
6 cups Kellogg's® Rice Krispies® cereal
Milk Chocolate Chips and/or Candy Melts
Sprinkles
Instructions
In large saucepan melt butter or margarine over low heat. Add marshmallows and stir until completely melted. Remove pan from heat.
Add KELLOGG'S RICE KRISPIES cereal to melted mixture and stir until well coated.
Using wax paper, evenly press mixture into 13 x 9 x 2-inch pan coated with non-stick cooking spray. Cool. For traditional Rice Krispies Treats, cut into 2-inch squares. If you want hearts or any other shape, use a cookie cutter and cut out your desired shape. Make sure to spray your cookie cutter with non-stick cooking spray
Notes
To get colored Rice Krispies Treats, use food coloring to color melted marshmallows before combining with Rice Krispies Cereal.
Although we decorated ours for Valentine's Day, Rice Krispies Treats are so versatile and can be made to compliment any occasion or holiday.
Aren't these Valentine's Rice Krispies Treats just too adorable?

I am a Kellogg's Champions of Great Starts Blogger and I am compensated for my participation in this partnership.