One month ago, my incredible journey as a surrogate ended when I gave birth to little Zachary. It was the most beautiful night, filled with smiles and laughter as a special little boy was getting ready to enter this world. As many times as I rehearsed it all out in my head, there was no way I could have predicted the miracle that happened that night.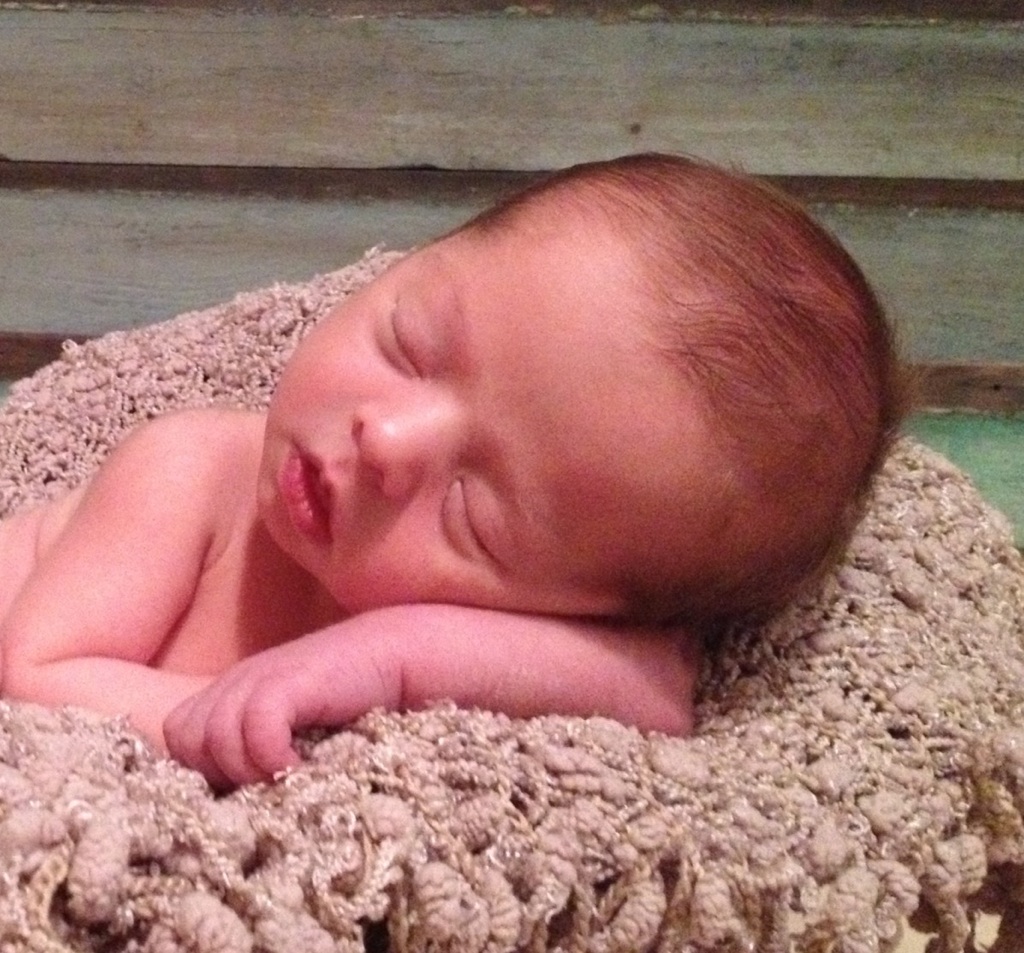 It's hard to believe, it's already been a month.
I'm not sure if any of this will make sense because only a few short sentences in and the tears are already falling. Not because I'm sad but because I'm simply overwhelmed with emotion.
It was eight years ago that I first talked to my husband and mother about being surrogate. I felt called to take on this extraordinary task and I have such a feeling of accomplishment for finally completing it. We are all called to do things in life — some easy, some hard — and while this was the hardest thing I've ever had to do, I'd do it all over again.
The night of Zachary's birth was something I'll never forget. Having already given birth to my three children, I knew exactly what to expect. Only I wasn't calling the shots. Little Zachary had it all under control and he made sure to let us know.
I had been experiencing contractions for three weeks leading up to actual labor. I felt like I was constantly tracking them on my iPhone and they were almost consistent – every ten minutes – for three weeks. Most of them weren't painful, just annoying and by the time it was actually happening, I was still questioning if it was really labor.
My biggest fear throughout the entire pregnancy was giving birth without his parents making it to the hospital in time. They live about six hours away and with my longest labor only lasting about six hours, it was a justified fear.
If I learned anything during this entire pregnancy, it was that as much as I love control, I'm not in control. The One who put this whole journey in motion, The One who brought us together, The One who gives life — He had it all under control.
I look back now and see how everything all fell in place. Zachary's parents were planning on coming in Saturday (the day after I gave birth) but for some reason decided to come in on Friday (his birth day). They were already on their way when I started having more frequent contractions.
My family and I were all at the salon getting our hair cut when I started to notice the contractions were getting a bit uncomfortable. After we were done with all our haircuts, we decided to head to my husbands favorite Mexican restaurant to get dinner. It was there that I realized that they were coming more frequently than before. When I first started tracking them, they were eight minutes apart. Then seven minutes. Then six minutes.
I decided to call my mother and to leave the restaurant to run by our house to finish packing my bag for the hospital. I put Zachary's parents on alert and advised them it was probably time to drive a little bit faster because the contractions had picked up.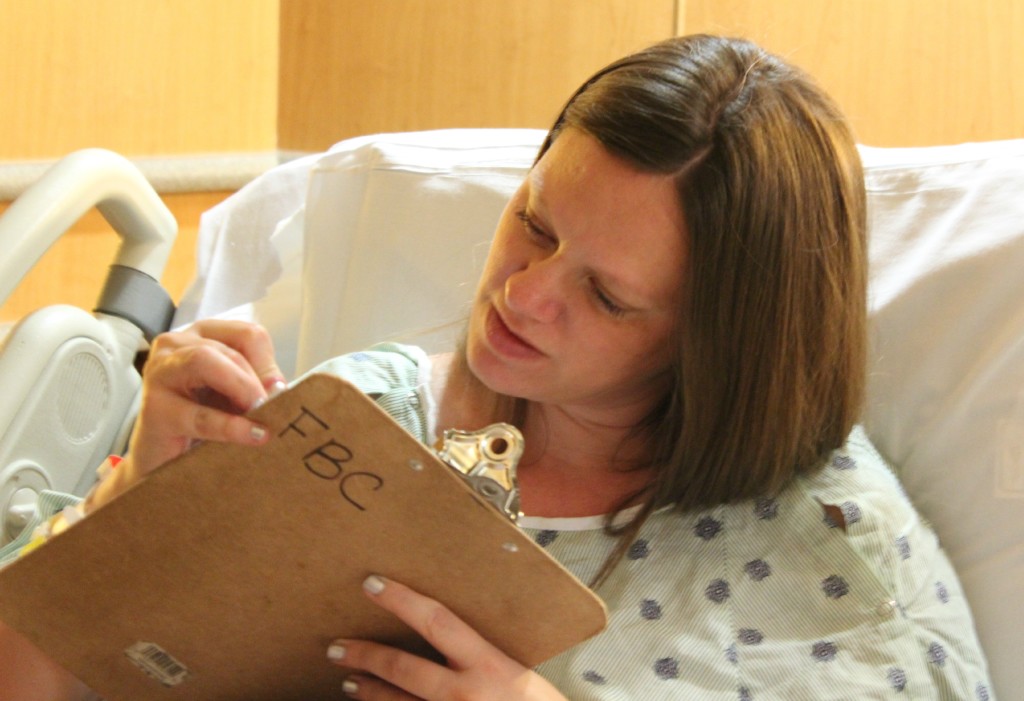 We arrived at the hospital, got checked in to the triage room and learned that I was already 6-7cm dilated at about 8pm. Talk about being surprised. While the contractions were uncomfortable at times, I wasn't really experiencing much pain.
Then of course, my contractions pretty much stopped. The parents hadn't arrived at the hospital yet and were still an hour or so away, so while I was a bit bummed that they stopped, I knew it would give them time to arrive for his birth.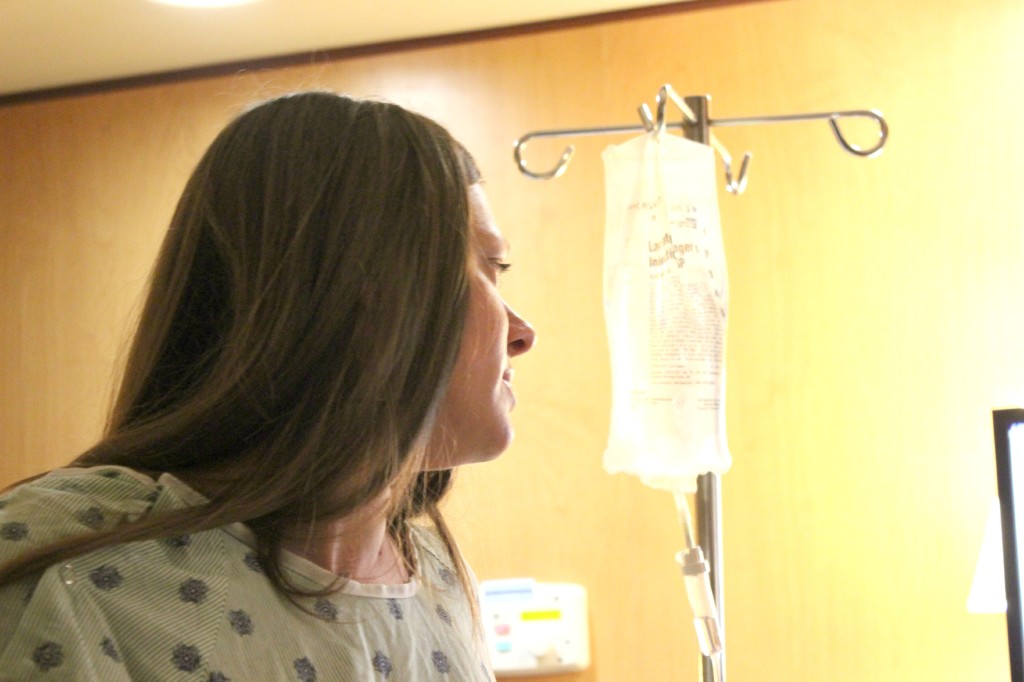 I wish we could have recorded everything about that night. I'm sure my labor and delivery nurse thought we were all crazy and I fully admit that we are, but birth is something to be celebrated. It didn't matter that is wasn't my child, it was a child, a miracle, and we were going to celebrate his pending arrival.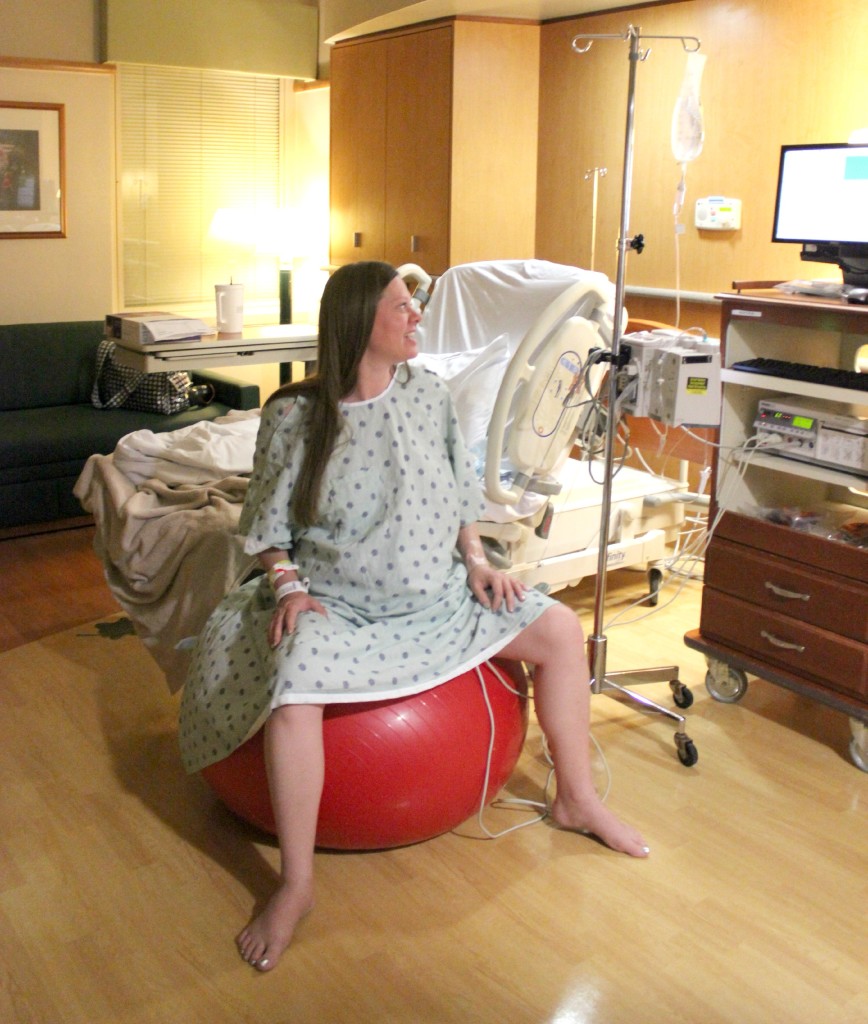 When Zachary's parents finally arrived, a huge weight was lifted from my shoulders and I knew it was time to get the show on the road. The on-call doctor wanted to start Pitocin, but since I was doing this au naturel, I politely declined and just asked if they could break the bag of water. He happy obliged at about 10:15pm, and minutes later the contractions started again. Nothing too terrible just yet because as you can see I was checking Facebook on my iPhone.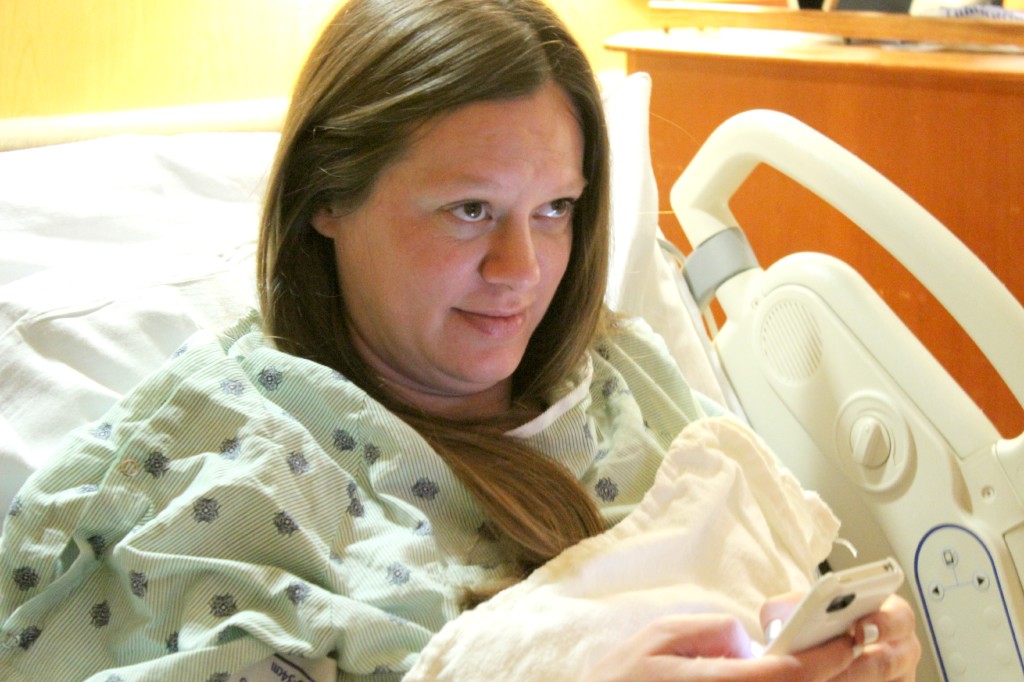 Shortly after though, things started picking up and the contractions started to kick in overdrive. Since the water had already been broken, I definitely noticed a difference in the contractions and they started to hurt a little. It didn't seem like long at all until they started to get more intense and much more frequent. At times it felt like a never-ending contraction.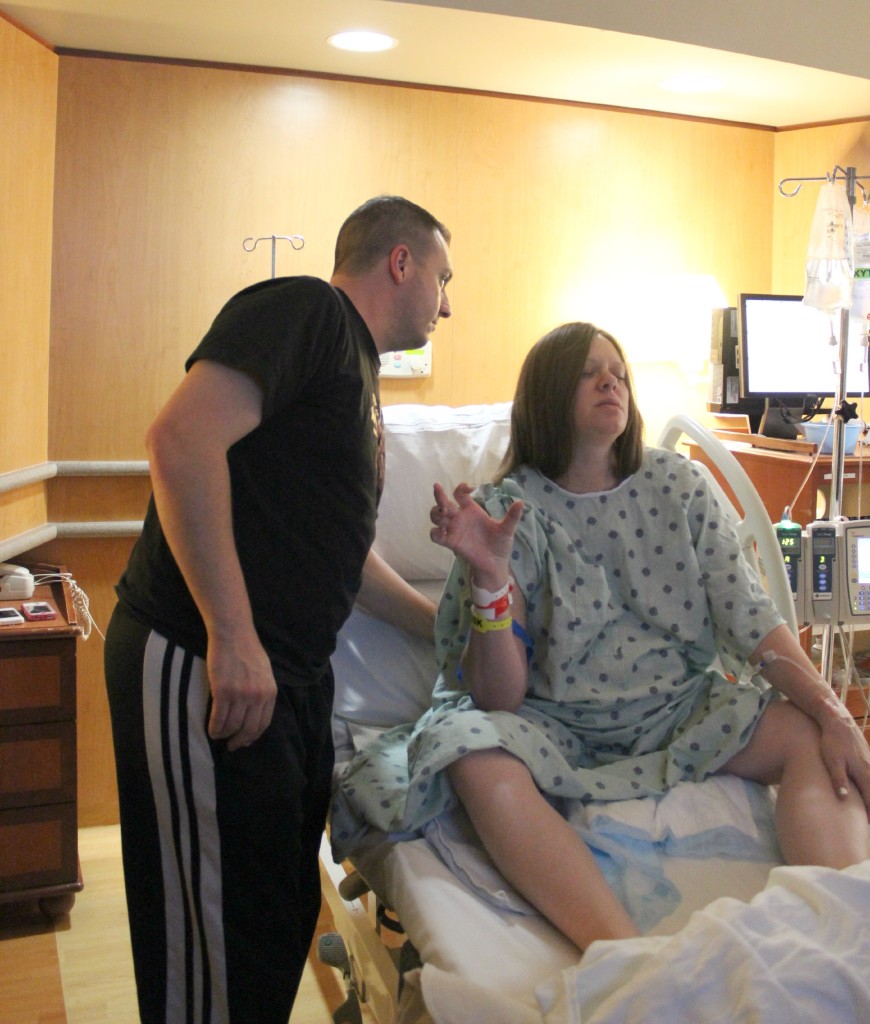 That night, my husband was simply unbelievable. He was there and amazing during the birth of each of our own children, but that night, he showed me just how special he is. He rubbed my back, he held my hand, he put chapstick on my lips, he gave me ice, he told me that he knew I could it. I don't know how I ended up with this sweet soul, but I'm so thankful I get to spend my life with him.
At 11pm the contractions were one right after the other and I could tell things were getting close. They checked my cervix and I was 9cm dilated. The next 52 minutes tested my character (as I tried not to yell at people talking to me and telling me what to do), tested the trust in myself and tested my determination to push through.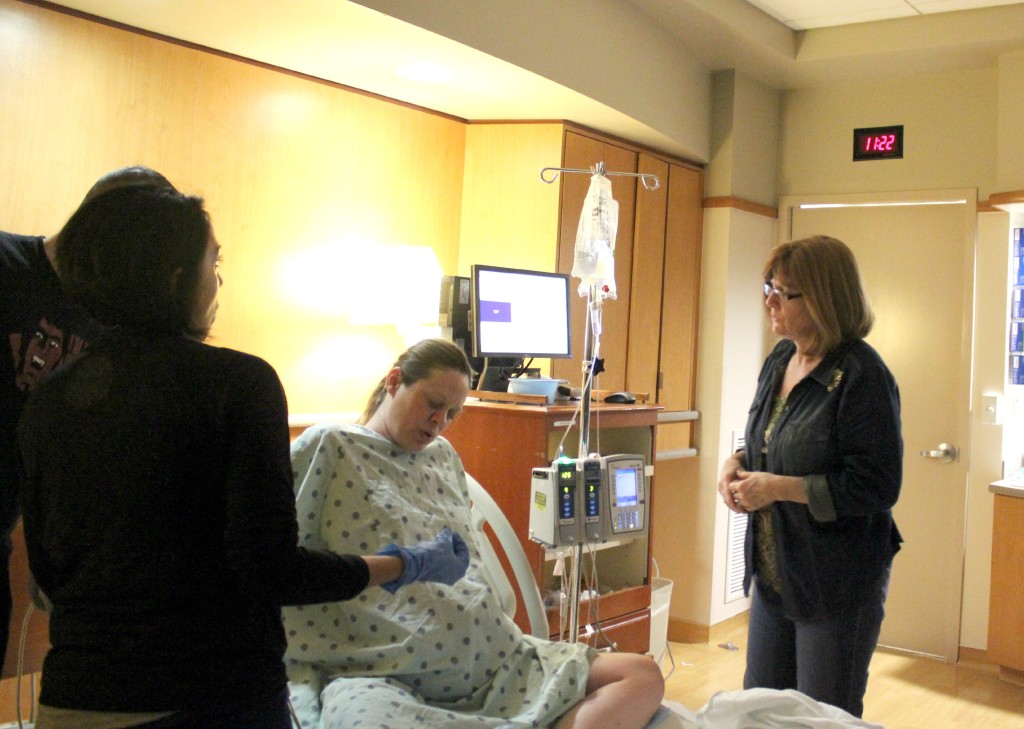 Those last several minutes before giving birth have always been the hardest for me. Each time I felt like giving up, like a failure for wanting to give up, but it's then I know that I don't have to do it much longer. The agony of those last few minutes quickly fade once baby enters the world. This makes it all worth it.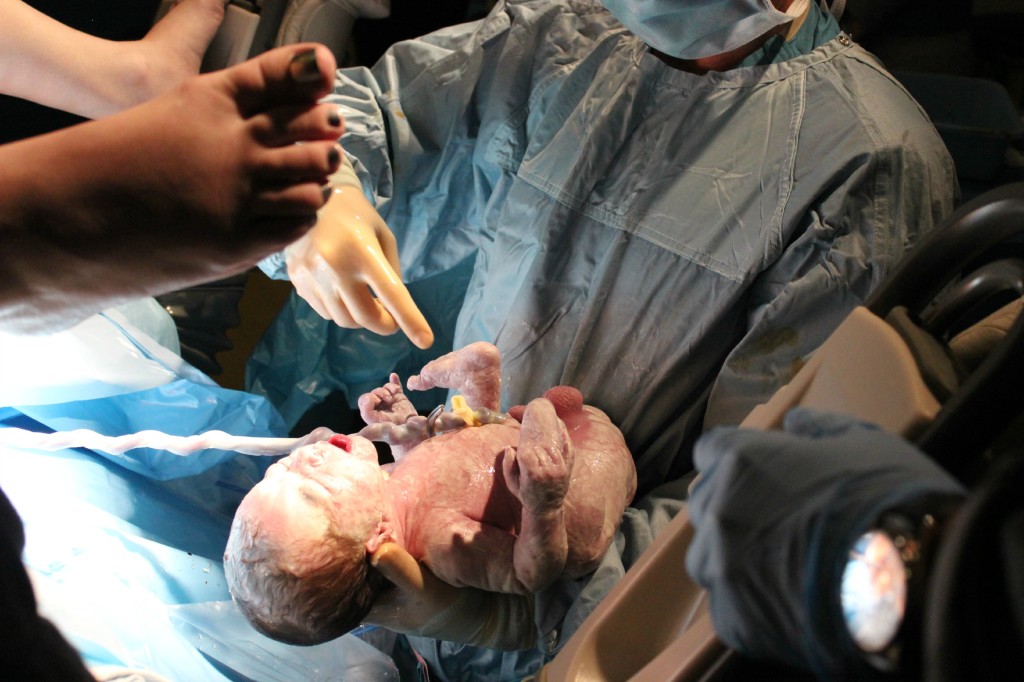 After a few hours of bonding with his mother and father, they brought him in to my room and I got to spend a few minutes with him.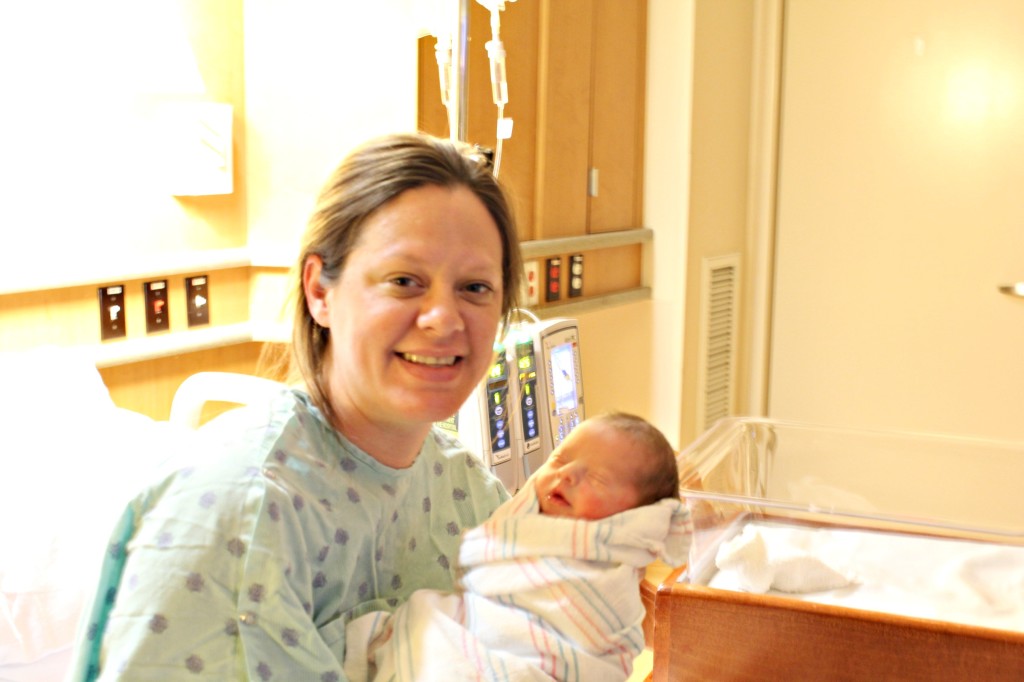 I am so thankful for those few minutes with him. I got to hold him, look at his little feet and hopefully he felt how much I absolutely adored him. Most of the surrogacy I was worried about how he would feel, after hearing my voice, my heartbeat, to have all that taken away and replaced with his mothers. In those few minutes, I hope he knew that I wasn't saying goodbye, but instead, I'll see you later.
During the past month, I can't say it's been easy, but I can say that I don't regret my decision in the slightest. Every time his mother sends me a picture I see how content he is. Little Zachary is loved by so many and will have a life that many people only dream of. He's an answer to prayer, a blessing, a miracle…and I'm honored to be a small part of his story.