Nowadays, email is pretty much a basic daily routine for most of the worlds population.  It doesn't really matter your occupation or rank in your field, it's a necessity that you have access to email.  I mean, even my retired 78 year old granny has email.
As a busy mom to three young, very active children, business owner and Children's Pastors wife, I have a very hectic life.  We are ALWAYS on the go.  Thankfully the iPad keeps me connected to the online world when I can't be at home with the laptop.  And now with the recent release of Incredimail, I can now view my emails in a whole new way. Incredimail was designed with the mobile user in mind. At this time it's only available for the iPad and iPad Mini, but future plans include a better email experience for iPhone users, Android users and desktop platforms for both PC and Mac users.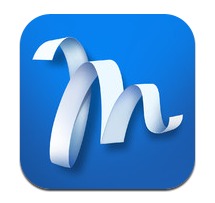 I know I'm not alone in the always-on-the-go type lifestyle and that many of you are in the same boat as I am.  These days, I need convenience.  I need things that make my life easier.  I need things that make me more productive.  And quite frankly, I need things that are pretty.  I'm tired of opening my inbox and seeing message after message of plain black and white text.  It sounds silly, I know.  But trust me, it makes a difference.
This is my inbox on my laptop.  Black, white and boring..right?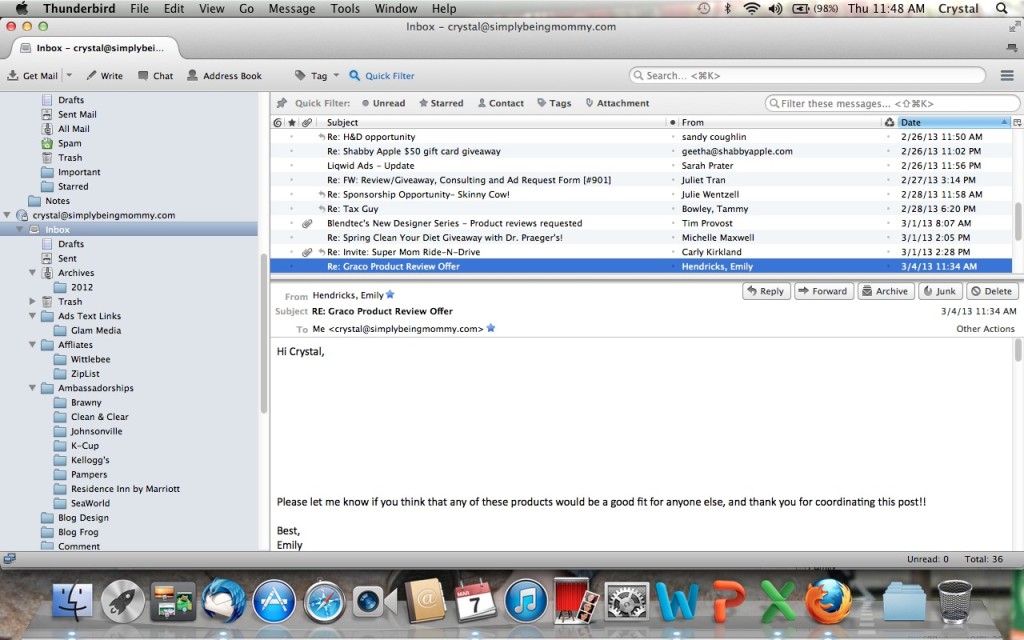 And this is what my inbox looks like using the Incredimail app.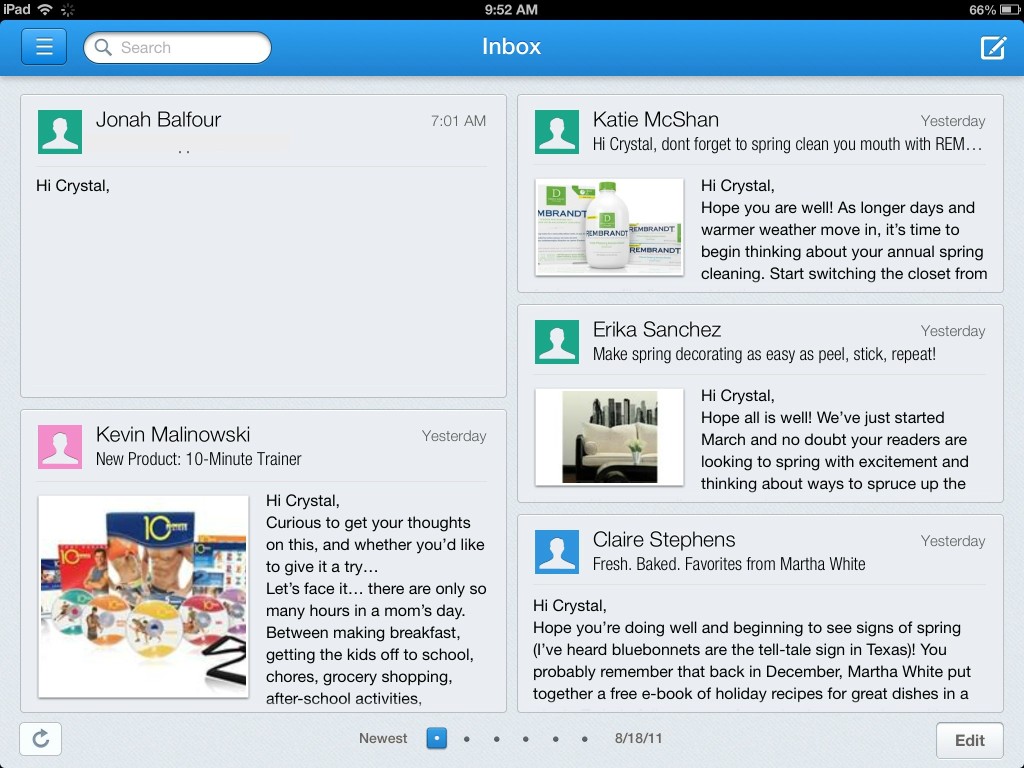 It looks visually appealing now, doesn't it?  Just by changing the layout of the emails and adding the pictures to the email preview gives me a better look at first glance.  I probably would have just deleted the 10-Minute Trainer email if it would have come in while I was using my laptop.  But by displaying the picture, (I can't help it…I just had a baby and those flat abs are calling my name.) I was intrigued enough to read the entire email.  I think this will help me to be more productive by weeding out emails that are just a waste of my time.
When you are ready to read an email message, you simply tap on the email and you'll be able to see it full screen.
One feature that I really like is Snippets, which shows you a preview of any link sent to you whether it be a photo, video or article right in the email without having to click on it.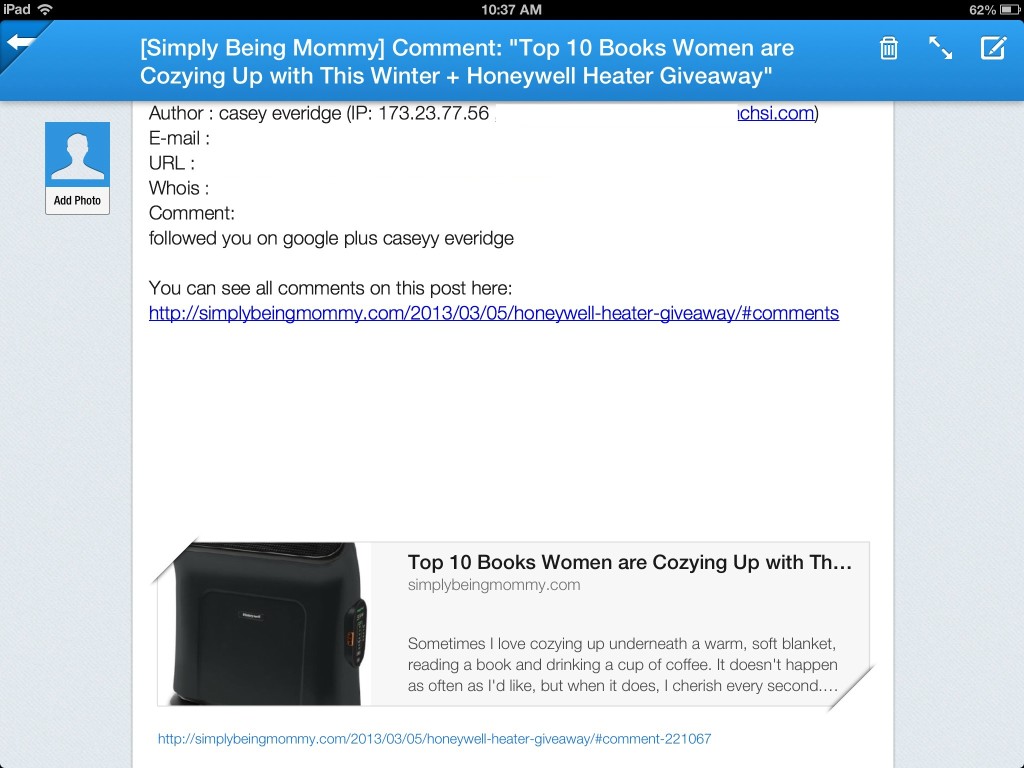 You can use Incredimail for all of your email accounts so that all your emails are in one place.  You can easily flip through your emails with the fresh and unique magazine style inbox.
I've been using Incredimail for a couple of weeks and I'm really intrigued with the unique magazine style look.  Incredimail isn't free of hiccups as I've had it crash on me a couple of times.  It does seem like it takes longer for emails to come in because the email always come to my laptop before I hear the ding that it came in on Incredimail.  I'd also like to be able to have a little more control over the styling and how often it checks for email, but I couldn't find anything in the settings that made that possible.
Overall, Incredimail is a nice alternative to your standard email inbox.  And best of all, it's a free app!
The views and opinions expressed on this blog are purely that of the blog owners. Any product claim, statistic, quote or other representation about a product or service should be verified with the manufacturer or provider. I received an iPad in order to facilitate this post.