This past weekend, the family and I headed to San Antonio to visit one of our favorite places in Texas — SeaWorld.  This was our first trip of the year and we were ALL excited.
The children didn't know, but we had a special surprise in store for them.  SeaWorld's new waterpark Aquatica offers Animal Encounters for people of all ages (even little ones that need to be held by mom or dad) and unbeknownst to my little ones, they were about to get REALLY close to the stingrays…all 150 of them.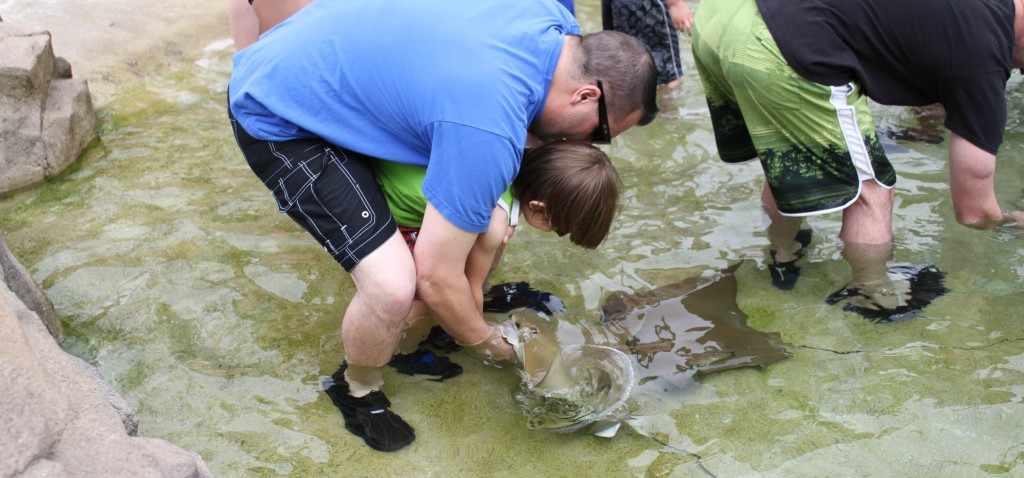 My two boys absolutely LOVED feeding the stingrays.  As you can see above, it looks fairly frightening but if my little guy can do it, it can't be all that bad.  My daughter who is the oldest was a bit more reserved and while she put her feet in the water, she wasn't too excited about the stingrays getting close to her.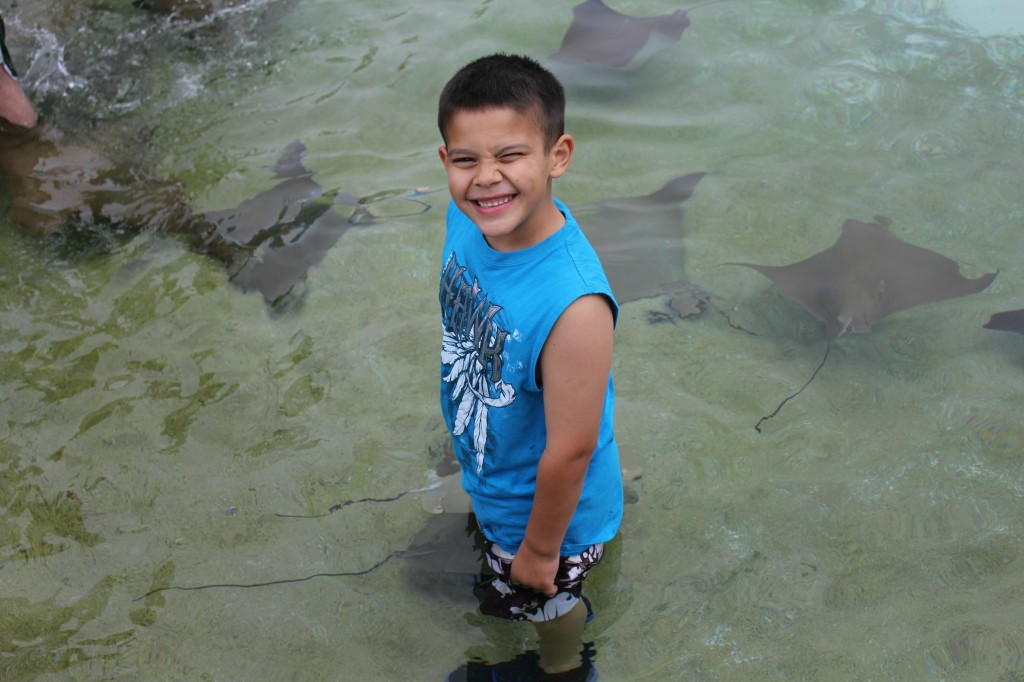 The Stingray Encounter at Aquatica is a rare up close encounter with the stingrays that is truly an unforgettable experience.  While you're in the water with the stingrays, you'll have the opportunity to feed and touch them.  The stingrays don't understand personal space so be prepared to be politely nudged and sucked on by these curious little creatures.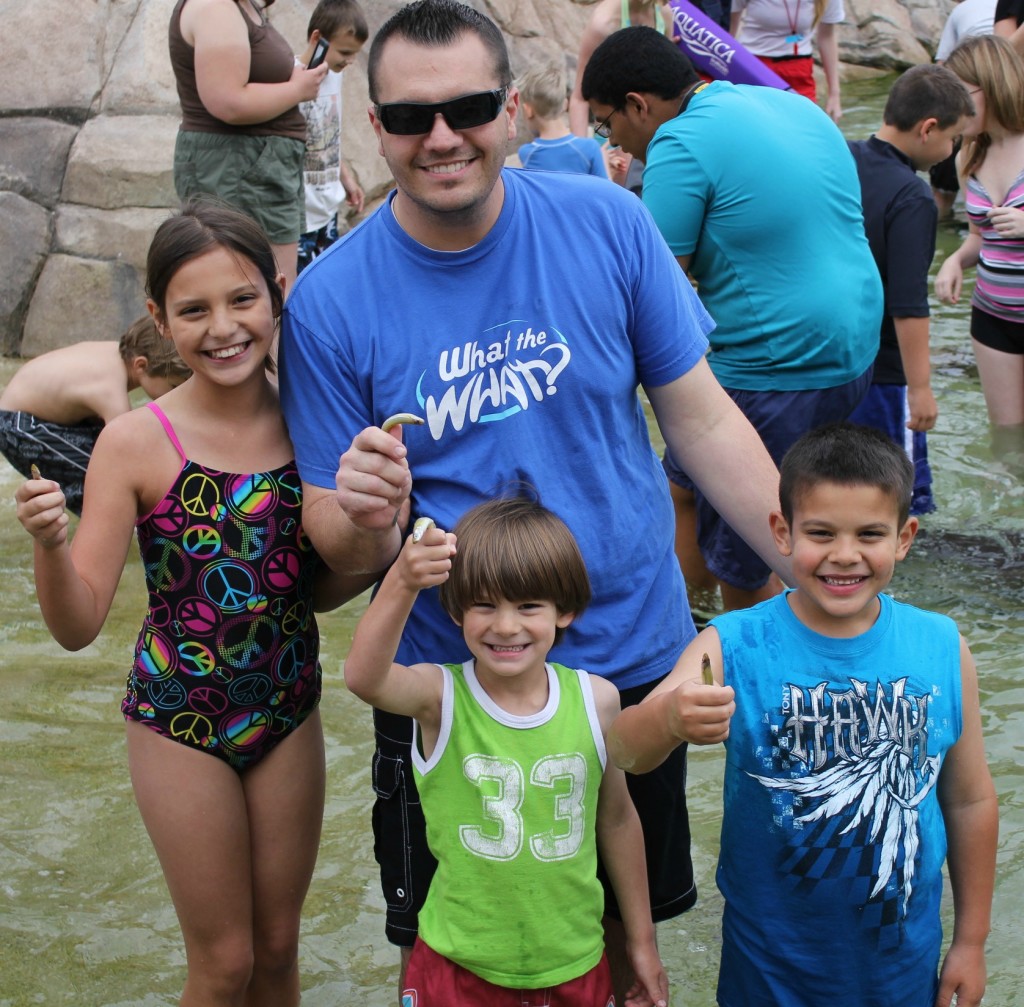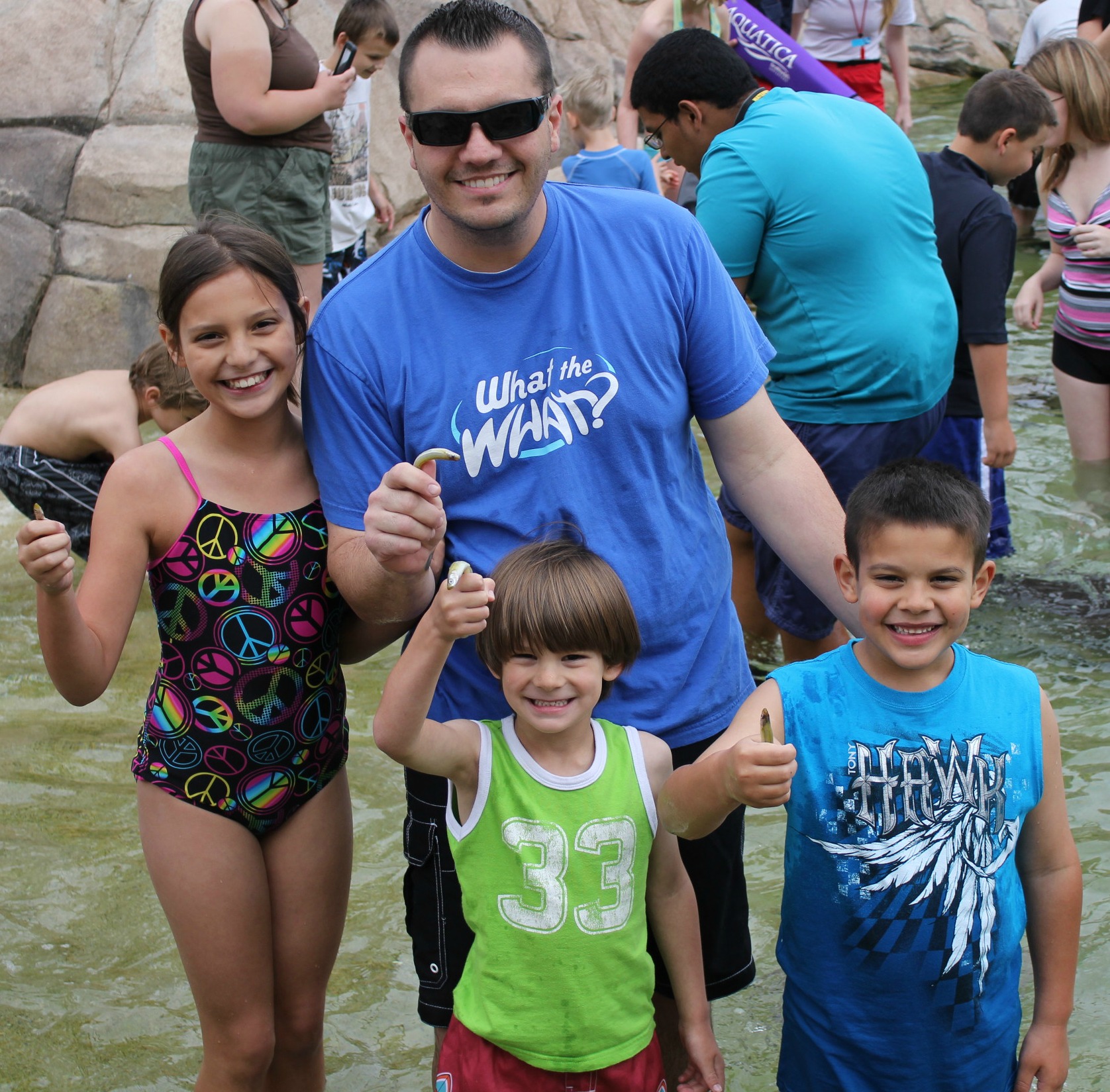 The Stingray Encounter is incredibly fun and quite reasonably priced.  For only $25 you get to experience an up close encounter with the stingrays and take home a picture taken by a SeaWorld associate while you are enjoying the encounter.
And don't worry, it's totally safe.  The stingrays' barbs (which is made up of a substance like our fingernails) is trimmed about every three months.  It doesn't hurt the animals and everyone is kept safe while interacting together.
Have you ever touched a stingray? 
I am a SeaWorld Wildsider and was given complimentary season passes as well as complimentary admission into the Stingray Encounter.  All thoughts and opinions are my own.