As a family of five finding a hotel that fits our needs is sometimes difficult.  My children are getting older and all three of them no longer fit on a queen bed comfortably so our options are pretty limited.
During a recent family excursion to San Antonio we decided to stay at the Residence Inn by Marriott near SeaWorld.  It was our first stay at this location and I'm always a little anxious when staying at unfamiliar hotels.  I had done my research and looked at the pictures online but it's always a little nerve-wracking when traveling with children and ensuring that everyone is comfortable and safe during our out-of-town stay.
Residence Inn by Marriott is an extended stay hotel which makes it more than just a hotel room.  Each room offers the necessities you need to enjoy your time away from home.
In-Suite Kitchen
The fully equipped in-suite kitchen features a full-sized refrigerator, stove, microwave and coffee maker.  Since we were only there two nights and away from the room most of the time, we didn't have the opportunity to use any of these items.  However, had we been in the room more, being able to use a stove and microwave would have been nice.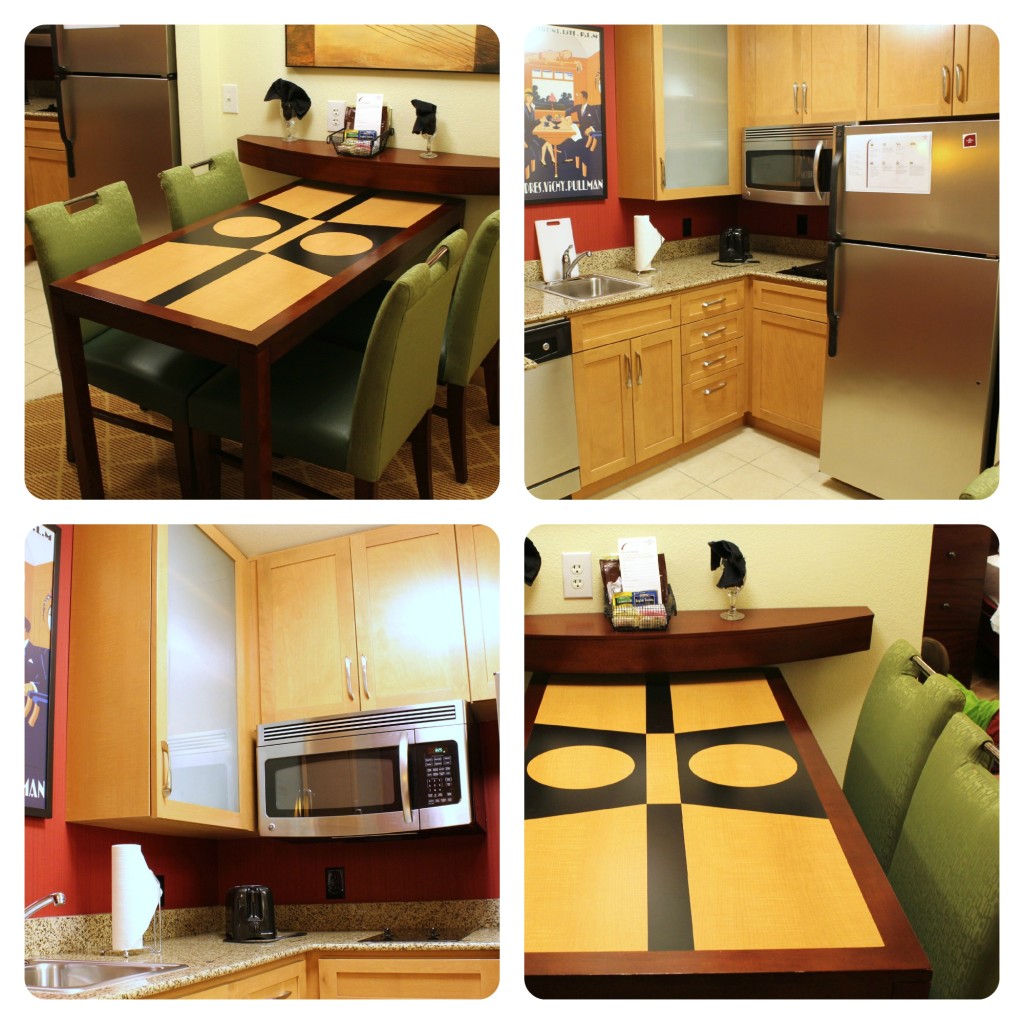 Sleep for Six
We stayed in a Studio room that had two queen beds and a sleeper sofa.  While it's not hard to find a room with two queen beds, it is difficult to find one that also has a sleeper sofa.  That is what makes Residence Inn by Marriott a perfect solution for large families.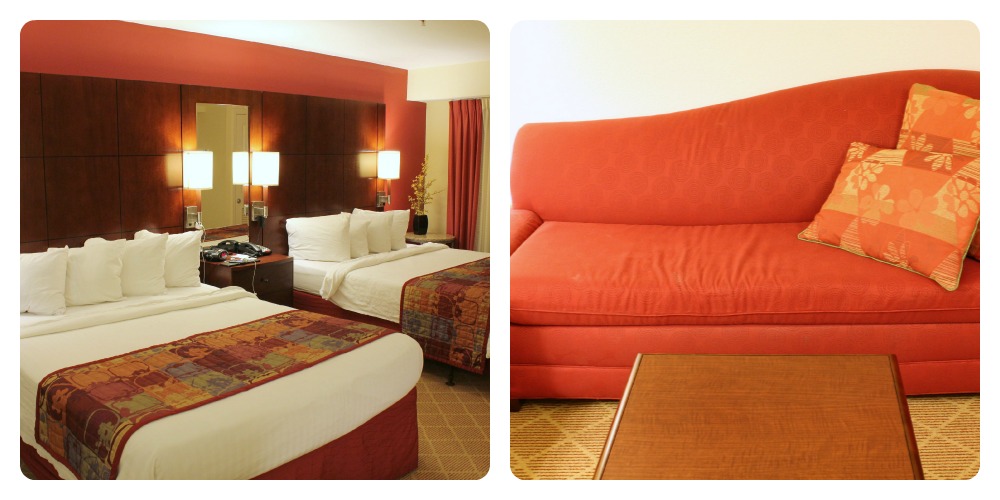 Interior Design
Its sometimes the little things that make a huge difference.  The lovely little pot of flowers and painting bring just the touch the room needs to make it feel more comfortable and inviting.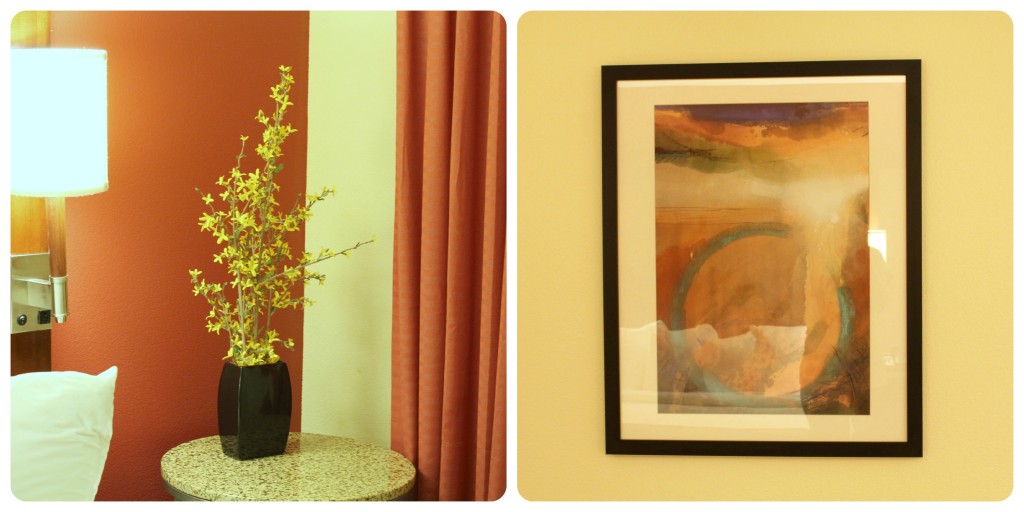 Convenience
There are many conveniences when staying at Residence Inn by Marriott that make your stay even more enjoyable.
Free daily breakfast with hot and cold choices as well as healthy or indulgent choices.
Free Wi-Fi in all suites and in the lobby.
Free grocery delivery straight to your room.
Convenient 24-hour market with snacks and drinks.
Dry cleaning and on-site laundry services.
Complimentary Paul Mitchell products in all suites.
Whether you're needing a room for one night or two weeks, Residence Inn by Marriott has a room for you.  The staff was incredibly nice and cheerful which made us feel right at home.
While this post is part of a partnered series with Residence Inn by Marriott, all thoughts, opinions and experiences are my own.