I'm thrilled to be working with Glidden to give my four year old a Disney Inspired room makeover with the new Disney paint line. The new Disney line offers specialty finishes to give your room the accents you want at a price you can afford.
Disney Inspired Room Makeover
My son decided he wanted a Toy Story room and his father and I have been brainstorming different ideas we can do with his room. We've come up with a few really good ideas (if I do say so myself) and I will reveal them all in the final post for this campaign. But I am going to give you just a little sneak peek of what you can expect for the final reveal.
The exclusive Disney paint colors and finishes are available at Walmart. The specialty finishes include All That Glitters, Speck-tacular, Ready, Set, Glow!, Magnificent Metallic and Great Slate. We are using the Great Slate finish which will turn any wall into a chalkboard with just a couple coats of paint. In addition to the traditional black chalkboard, this specialty paint is also available in a tintable base for other exclusive Disney colors.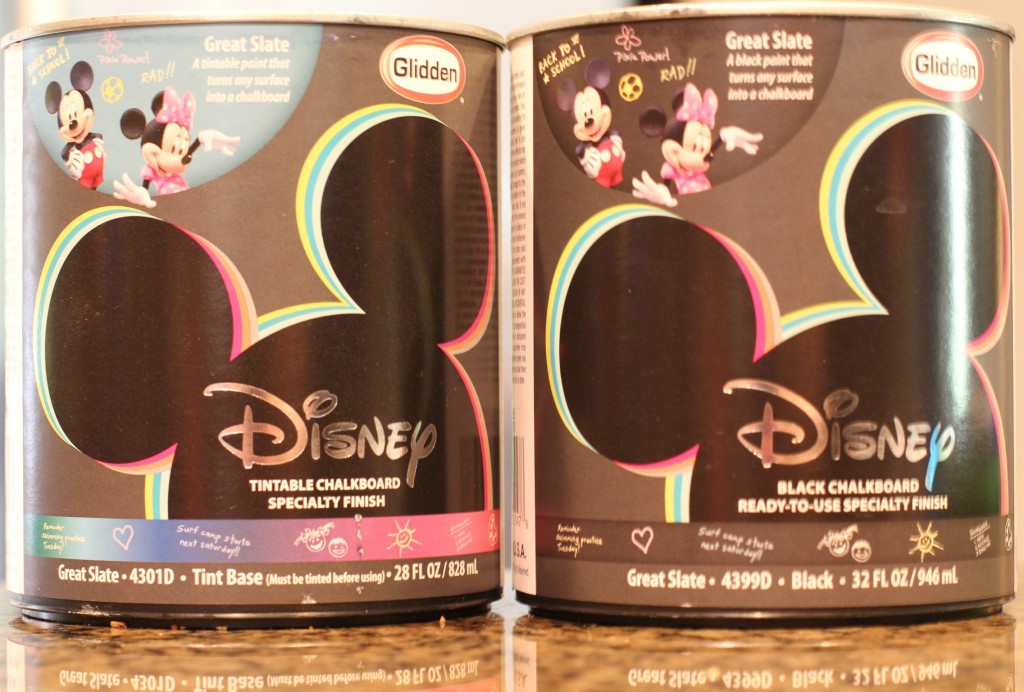 Instead of painting a whole wall, we decided to only paint the bottom third of the wall with the chalkboard paint since that was pretty much all the little guy could reach anyway. We chose a color that coordinated nicely with his Toy Story bedding and also with the neutral color we already had on his walls.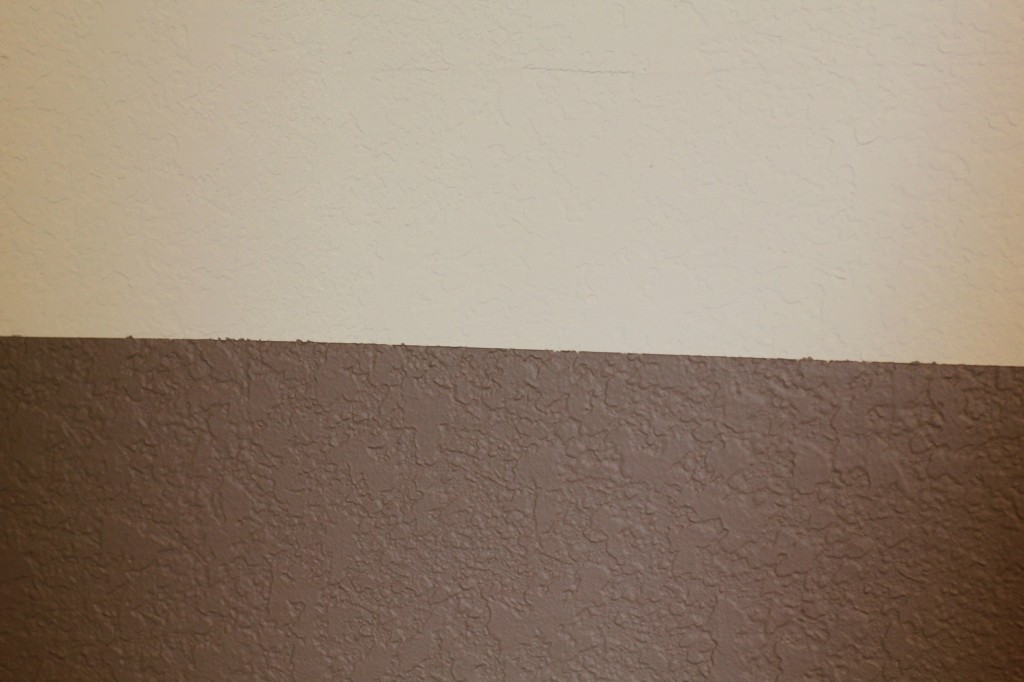 My painting tape didn't work as well as I wanted it to so we will be adding a chair rail to cover up the areas where the paint bled through. I love the look of the two browns together.
I don't particularity care too much for painting, but painting was the easiest task for this project. The paint goes on the wall smooth and covers very well. I would have felt comfortable with just one coat, but did two since that is what the directions called for.
We found some old picture frames in the attic and have a really fun idea for these. We've already painted them red and they will adorn the walls. Can you guess what we are doing with them?

My husband and I have had a really fun time working together on this project for our little guy. Even though this is his first room makeover, he is pretty much handing over the reigns and letting us do what we want…although he has had to put his foot down a time or two when he didn't like an idea we had.
I can't wait to show you his finished room. We wanted to give him a room he would love but something that wasn't too childish and that could grow with him. I think we've done that but you'll be the final judge. Stay tuned for my last update on this project.
Compensation and products for review were provided by Glidden via MomTrends. The opinions expressed herein are those of the author and are not indicative of the opinions of Glidden.