After months of sitting at home unable to travel, if there was ever a time I was elated I could hop on a plane, it was this past week. My mind is still a whirlwind and I'm trying to process everything that happened while I was in LA for the premiere of Iron Man 3.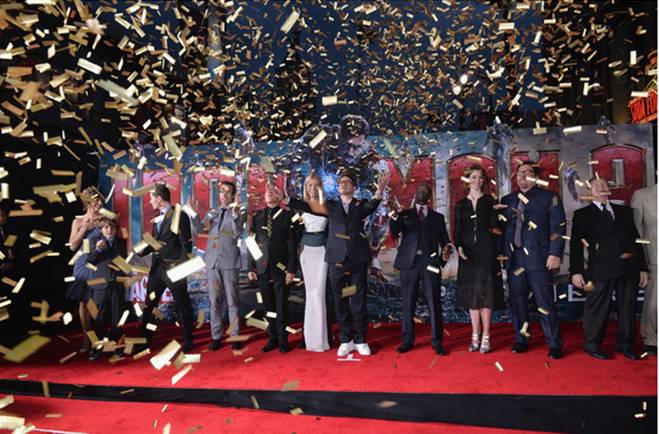 As many of you know this wasn't my first trip down the red carpet and they've all been phenomenal, but this time I'm not even sure there is a word to describe the experience. You could feel the energy from the fans, the press, the stars…it was truly a once in a lifetime experience.
As we were walking up to the event, guess who was strolling up the street in his red hot little convertible. Robert Downey, Jr., of course. And because we were so excited about getting on the red carpet, not one of us got a shot. But just minutes later I was a mere three feet from him as he was interacting with fans before heading to the carpet.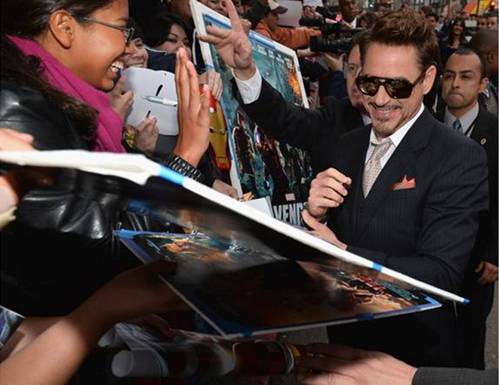 The excitement that courses through your veins is totally indescribable. With the screaming of the fans, to the yelling from the press, to the security guards rushing you along, you are absolutely immersed into this world of stardom. Being face-to-face with the likes of Gwyneth Paltrow and Robert Downey Jr. is something for the memory books.
After walking down the red carpet, it was time to head in to the El Capitan Theater to watch the premiere of Iron Man 3. Surrounded by celebrities in the beautiful 1,000 seat theater, I always think about what life would be like to be in their shoes, if only for a couple minutes. I know it's not as glamorous as it seems but when you are right smack dab in the middle of it all, it's hard for your mind not to wonder.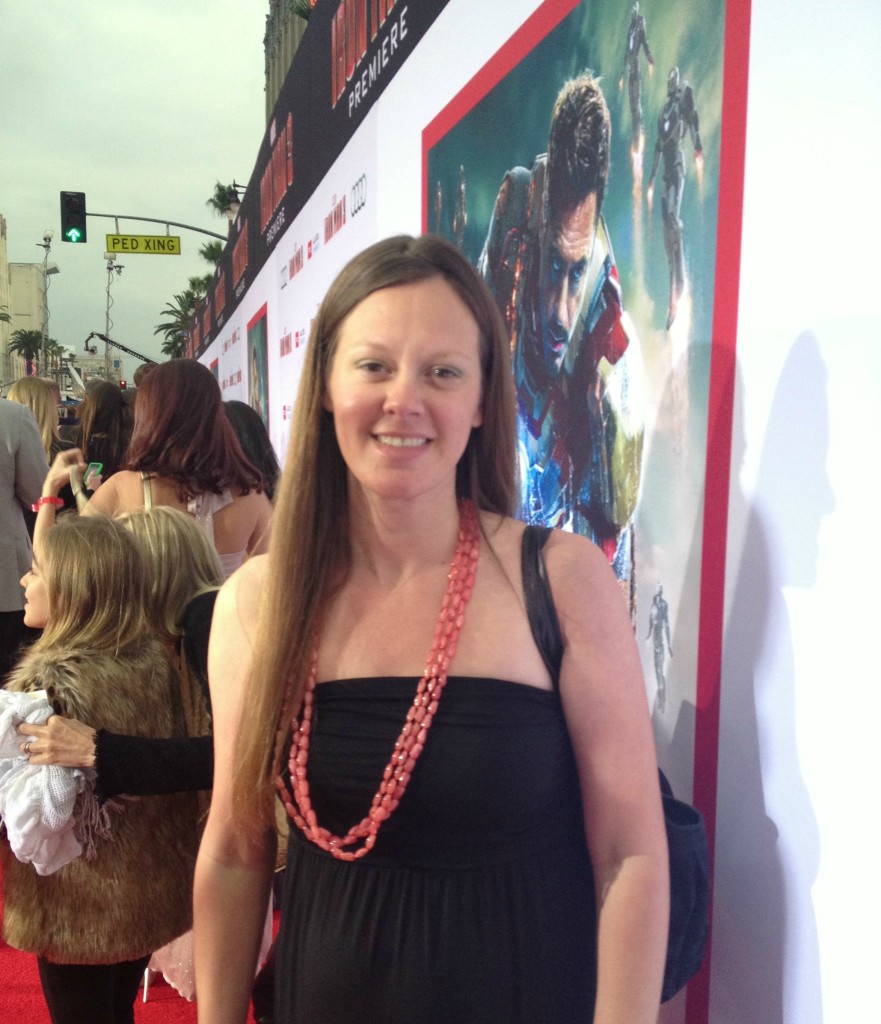 But when it all comes down to it, I'm happy just being me! Because being me is pretty awesome.
Iron Man 3 hits theaters on May 3rd. Will you be going to see it?
A special thanks to the Disney for inviting me to Los Angeles and for paying most of my expenses.