Thank you to Tocaloma Spa and Salon for complimentary services so that I could share my experience with you. Please see below for full disclosure.
When I was in Arizona last month for a girlfriend getaway with a few of my friends, we had the pleasure of getting a couple of spa services.  Since I had just given birth and pregnancy causes havoc for my skin, I opted for the facial in hopes of clearing up my skin and sloughing off all the dead skin cells.
The first spa we visited was Tocaloma Spa and Salon which is located on the property of the Pointe Hilton Tapatio Cliffs Resort.  You can enjoy spa treatments and salon services just steps from your resort room.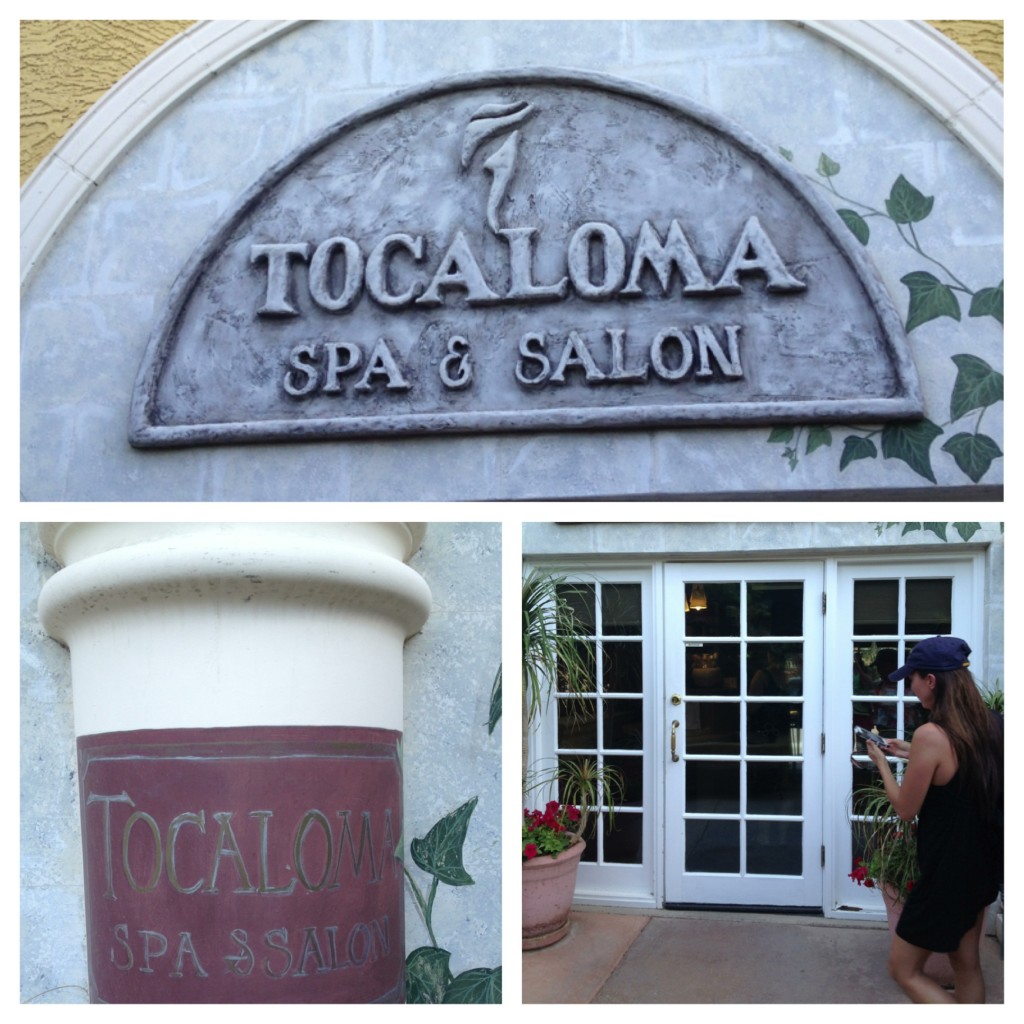 The spa offers a variety of massage, body and skincare treatments, body exfoliation services and in-suite pampering in addition to an array of nail, pedicure, hair care, hair removal and cosmetic services.
My esthetician was polite and easy to talk to.  She made me feel comfortable and asked about my skin and if there were any concerns.  I explained to her that I had just given birth and that I wanted to give my skin a fresh start to try to clear away any dead skin cells.
My skin was in pretty bag shape and she did a thorough skin analysis and decided based on what she saw that I needed more of a clarifying treatment.  She went to work, explaining each step of the way.
The facial includes cleansing, moisturizing and extractions, if needed.  The facial also includes a scalp massage.  Make sure you bring a brush.  My hair ended up a mess afterwards and if I had to do it all over again, I'd skip the scalp massage.
Overall it was a nice experience.  My face was red and splotchy for the remainder of the day but that is to be expected after extractions.  I think the facial gave my skin exactly what it needed to start repairing after pregnancy.
My flight, lodgings, activities and most expenses were covered by Phoenix CVB. All opinions are 100% mine.