I'm all about easy recipes that pack a lot of flavor. I think this recipe for Almond Crusted Tilapia checks both of those boxes, easy and flavorful.
Remember the other day when I posted my recipe for Honey Nut and Oat Granola Bars? Since I only used 1/3 cup of the almonds in the bag for that recipe, I decided to whip up something else using some of those leftover almonds. This time though, instead of creating something sweet, I went with something savory!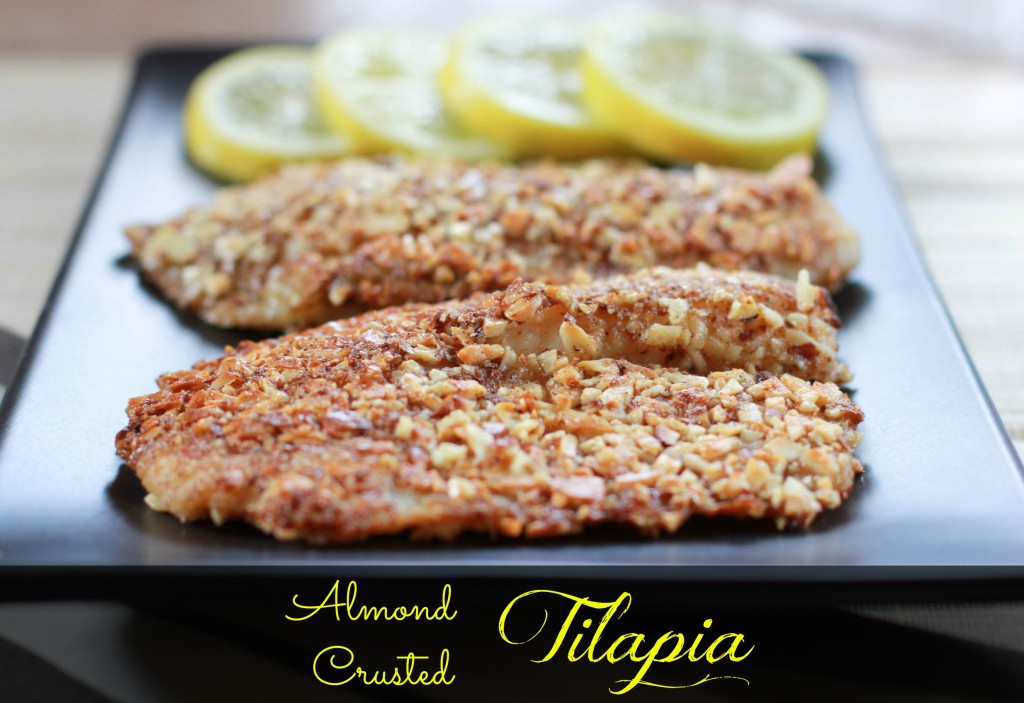 We usually have fish on the menu a couple times a week. We cook it in a variety of ways so that we don't get bored and this way is my favorite!
Seriously y'all, if you like mild fish like Tilapia, you will absolutely adore this recipe. It's an easy recipe that doesn't require much skill or time and the results are absolutely delightful.
If you don't normally eat fish because you don't like the fishiness, Tilapia is about as mild as it comes. It's a delicate, slightly sweet fish that you really can't even tell is fish. Add in the crunchiness of the almond coating and it's a party for the taste buds.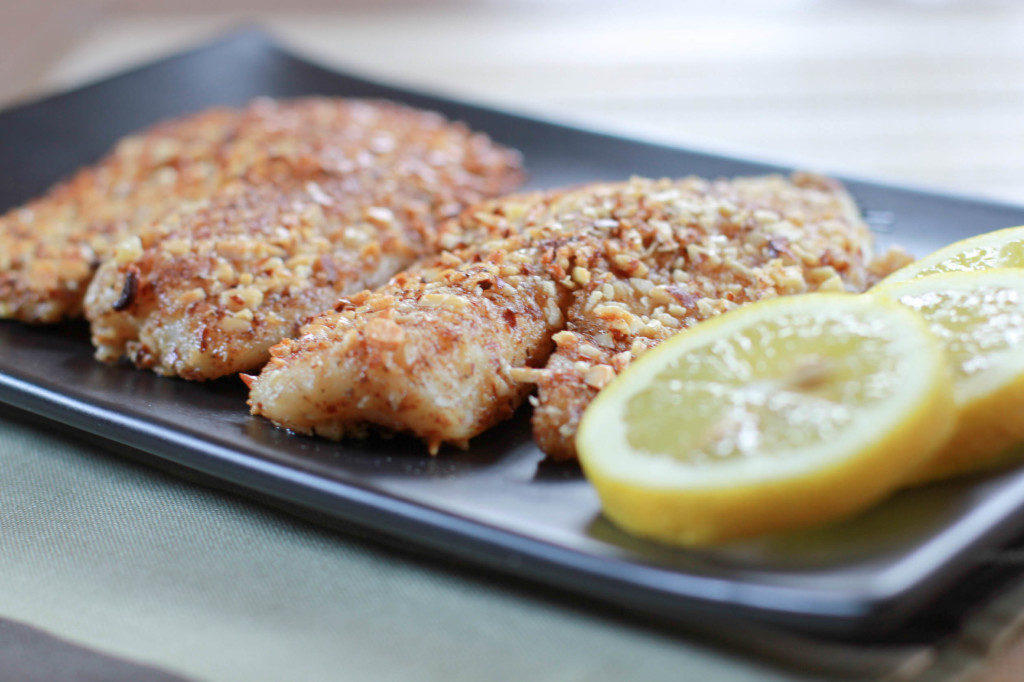 You could serve this Tilapia with a combination of colorful vegetables, such as zucchini, squash, carrots, broccoli or cauliflower seasoned lightly with salt, pepper and butter. Add some wild rice and you've got a pretty tasty meal that covers a majority of the food groups.
My whole brood adores this Tilapia recipe and since it's such a big hit here, I thought I'd share!
Almond Crusted Tilapia Recipe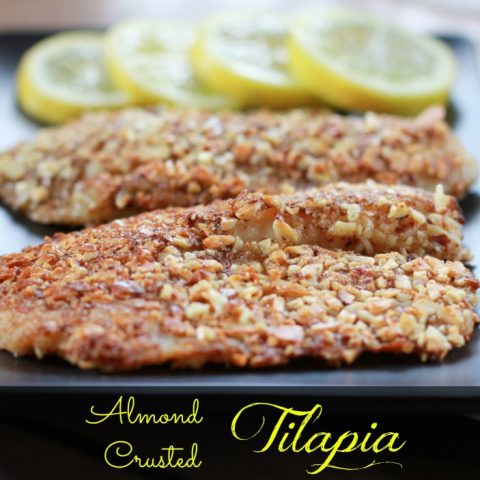 Almond Crusted Tilapia
Tilapia coated with crushed almonds cooked until golden brown.
Ingredients
5 Tilapia Fillets (If you aren't using fresh, thaw fillets ahead of time.)
1 1/2 cups Sliced Almonds
1 Tbsp flour
1 1/2 Tbsp Old Bay Seasoning
1/2 tsp Ground White Pepper
Olive Oil (enough to coat the bottom of your pan)
5 Lemon Slices
Instructions
In a food processor, coarsely grind almonds. You want to make sure that it's fine enough to stick to the fish, but not too fine where you won't be able to feel the texture the almonds provide.
Combine ground almonds, flour, Old Bay Seasoning and white pepper in a shallow dish.
Pour olive oil into a pan, but just enough to fill the bottom. The amount of olive oil used will depend on how big your pan is. Heat oil to medium heat.
Coat fish fillets with the almond mixture. Use slight pressure when coating the fish to make sure it sticks.
Place coated fish fillets into the heated pan and cook fish about 5 minutes on each side or until golden brown. I like to allow the fish to brown on one side before flipping to the other to reduce the damage done to the fish while cooking. You should only have to flip once. Once the first side is golden brown, flip to the other. Once the second side is golden brown, the fish will be done.
Squeeze juice from a lemon slice on fish fillets to taste.
Do you like fish? What is your favorite way to cook it?