A special thanks to Kellogg's for some of today's recipe ingredients.
During the month of June, I will be participating in the Kellogg's Cereal Chef Challenge.  Throughout the month I will be rethinking cereal and creating recipes incorporating different Kellogg's cereals.  But this isn't a challenge just for me, y'all!  We want to see what cereal-inspired recipes you come up with too!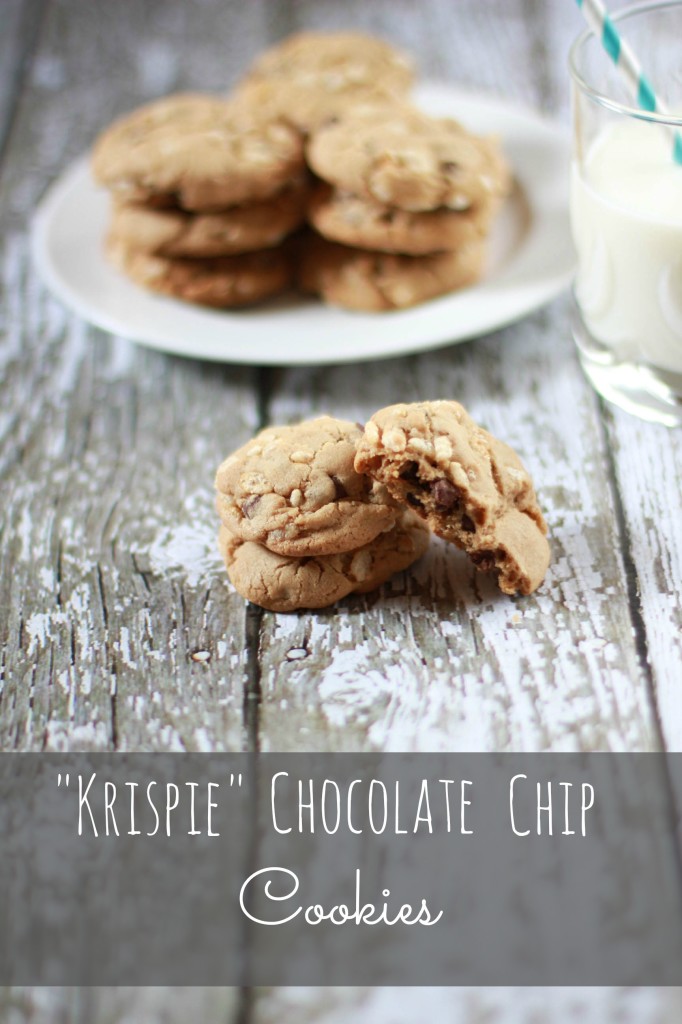 To start things off, I totally skipped to the end of the meal with these "Krispie" Chocolate Chip Cookies!  These are very similar to a traditional chocolate chip cookie, except they have a little snap, crackle and pop going on!  They are a bit "krispie" on the outside and soft on the inside!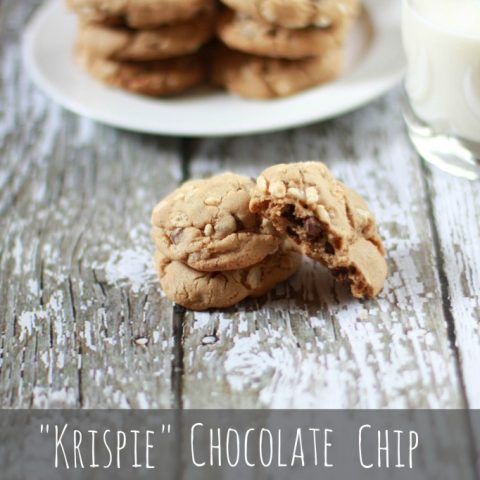 "Krispie" Chocolate Chip Cookies
A "krispie" take on a traditional chocolate chip cookie
Ingredients
1 1/2 cups flour
1/2 teaspoon baking soda
1/2 teaspoon salt
1 stick unsalted butter
1 cup packed light brown sugar
1/2 cup granulated sugar
1 egg
1 teaspoon vanilla
1 1/2 cups semi-sweet chocolate chips
1 1/2 cups Kellogg's Rice Krispies Cereal
Instructions
Preheat oven to 350 degrees.
In a large bowl, combine flour, baking soda, and salt. Set aside.
In a separate bowl, cream butter and sugars. Add egg and vanilla and mix well.
Gradually add in flour mixture, making sure not to overwork the dough. You just want to make sure it is all combined.
Carefully fold in chocolate chips and Rice Krispies. Refrigerate dough for about 15 minutes, maybe longer if you live in Texas like me. You want the dough cooled and easily formed into balls.
Roll dough into even-sized balls and place on a parchment lined cookie sheet, one inch apart.
Bake for 10 minutes. The cookies probably won't look done, but they are. Take them out of the oven and allow to cool on the cookie sheet for about 3 minutes. Transfer to rack to continue cooling. They will get "krispie" on the outside, but the inside will still be soft.
Using cereal in a cookie recipe is definitely a first for me, but I'm thrilled with how it turned out.  I added a little more brown sugar than I normally would and I love the way it gives the outside of the cookie a nice little crunch as you are biting into it.  Since I'm not a fan of hard cookies, I love that the center of the cookie remained soft and oh so tasty.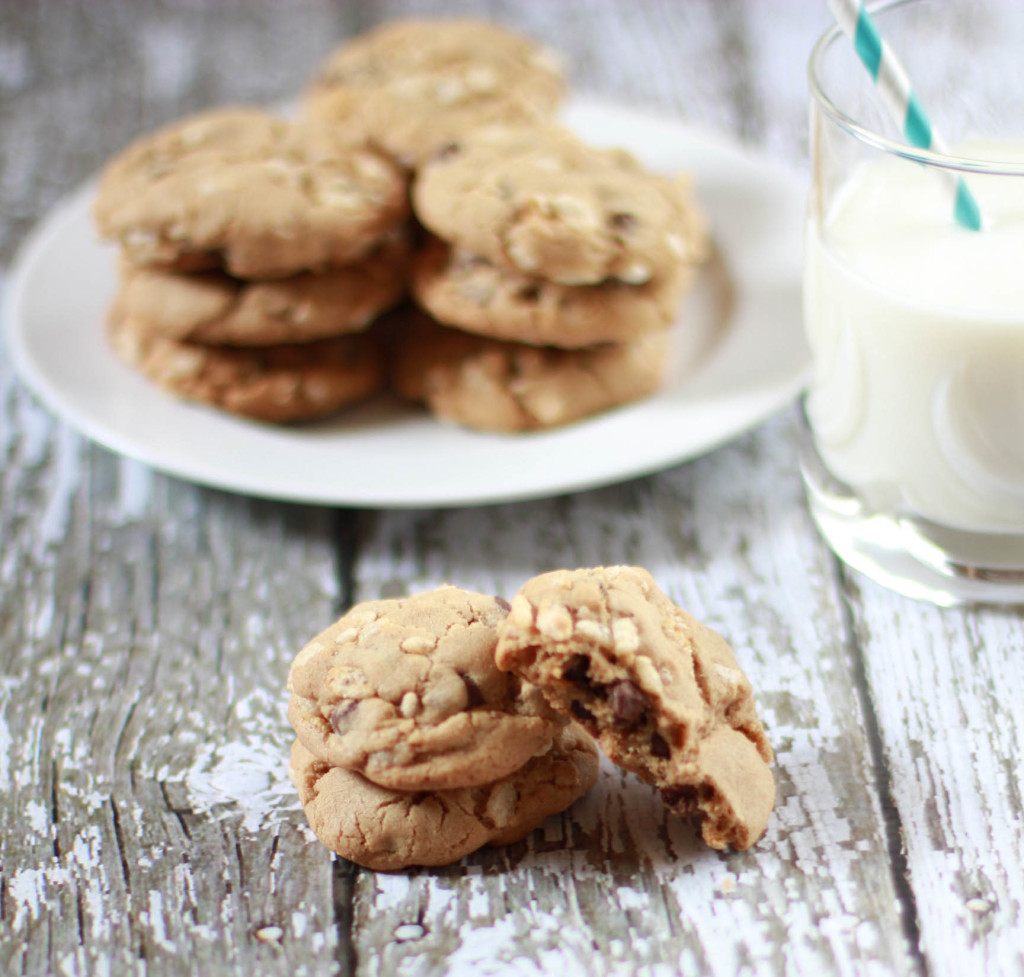 If you want to showcase your own cereal-inspired recipes using Kellogg's products, please feel free to link up in the comments below.  I would love to see what you come up with.  If you are sharing on Twitter, use the hashtag #CerealChef so that I can see your lovely creations.  I have a few more recipes up my sleeve and will be sharing them throughout the month.
As a Kellogg's Champions of Great Starts Blogger I am compensated for my participation in this partnership.