I attended a press event with Experience Kissimmee and most of my travel related expenses were covered. All thoughts and experiences are my own.
When I traveled to Kissimmee, Florida recently to cover the Decade of Kissimmee Memories contest for Experience Kissimmee, I was lucky enough to stay one of the famous Westgate Resorts, Westgate Vacation Villas.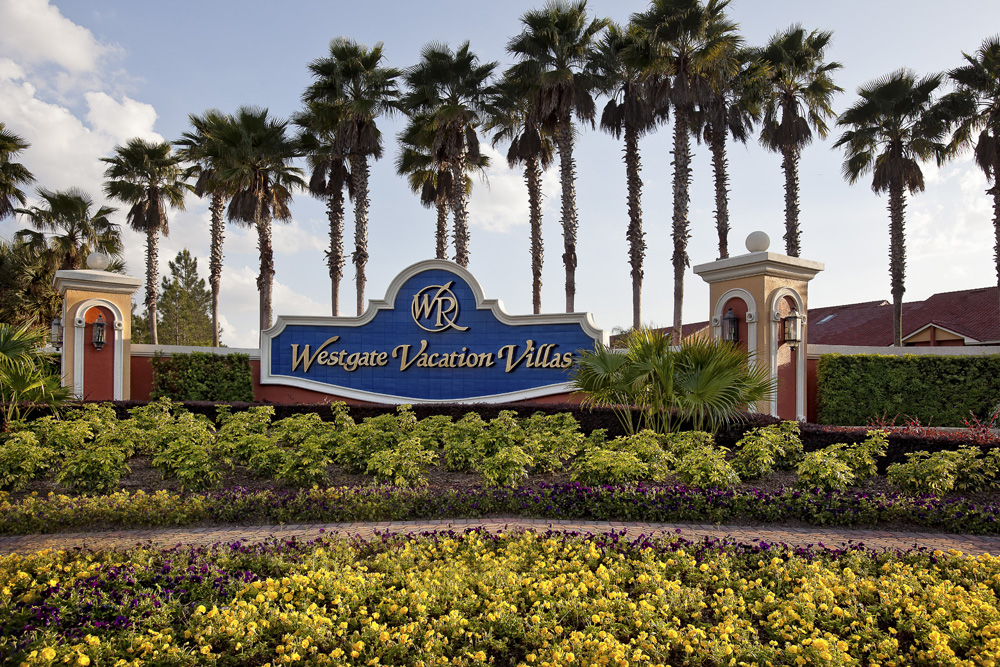 Now, I will be quite honest with y'all.  I usually end up reserving a room at a discount chain or maybe renting a cheap cabin when we go on vacation, since some of the finer hotels and resorts are often more pricey than our budget can handle.  With a family of five, it can get expensive! However, Westgate's rates are a lot more reasonable than I would have guessed.  Who knew luxury could be so affordable?
Here are my top five reasons you should stay at Westgate Vacation Villas the next time you go to Kissimmee or any of the surrounding central Florida areas:
1. One size does not fit all!  Westgate has a wide range of units available, from the one bedroom efficiency I stayed in, up to five bedroom family units, some even complete with bunk beds!  With over 2,800 luxury villas at this location alone, Westgate Resorts will have just the right size to fit your family and budget.  Westgate Resorts offers ownership through timeshare packages, or as a standard guest.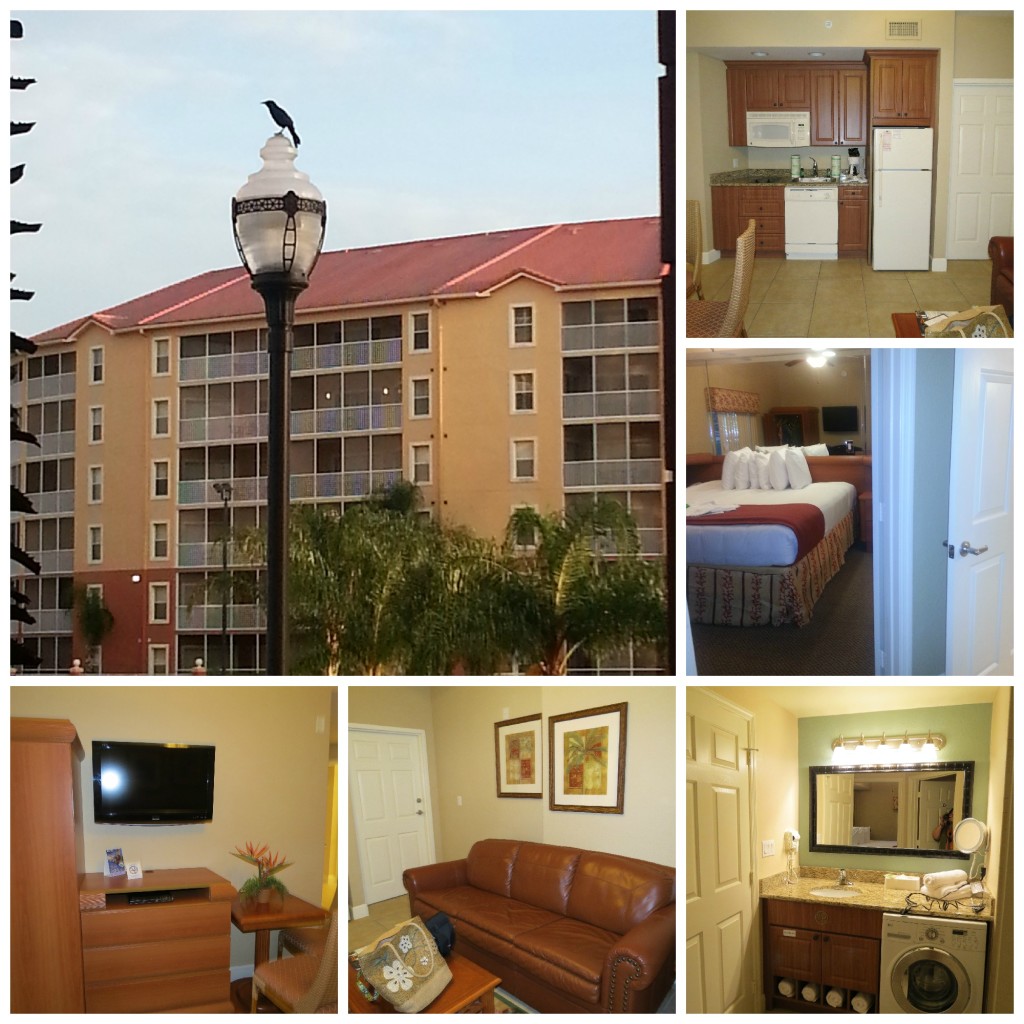 2. Amenities galore!  If you are bored while staying at Westgate Vacation Villas, it's your own fault!  The resort has a whopping 14 outdoor heated pools and hot tubs!  I only had time to get a glimpse of a few of them, but I'm sure they are all quite nice.  Our blogger group enjoyed the pool and hot tub near our building, just the ticket for relaxing after a long day at a theme park!
Other amenities included:
Basketball and tennis courts
Playground
Paddle boats
Restaurant, pub, deli and bistro on-site
Shuttle services
Game room
Fitness center
Grocery store
3. Activities!  There are daily activities throughout the resort!  I received a phone call everyday filling me in on the agenda, but of course my schedule was pretty packed so I unfortunately wasn't able to participate.   As a mom of three, though, I look for fun activities that my family can enjoy together.  My family would adore the many arts and crafts activities, bingo, sports and trivia contests, or checking out a Disney movie at the on-site theater! Westgate also hosts a kid's club to give mom and dad a chance to explore, while the kids stay busy with supervised activities.
4. Top notch customer service!  One of the many things that struck me about Westgate was the number of uniformed employees working hard all over the resort.  I never left my villa without running into a smiling and courteous staff member.   I had the opportunity to hear Dave Siegel, the President of Westgate Resorts, speak at the luncheon I attended.  Hearing his business philosophy and story of how he got started in the hospitality industry just reinforced my opinion on the high quality of service at Westgate.
5. Well-equipped villas!  I was pleasantly surprised to see some of the extra special touches that made my stay more pleasant and enjoyable.
washer and dryer combo in every villa
elegant tiled luxury shower with dual rainfall shower head (which made all the extra showers required after long days in the sun so refreshing!)
plenty of soft, fluffy towels (don't you hate it when hotels are stingy with their towels?)
huge king size beds with luxurious linens and tons of pillows (mine had six!).  Everyone raved about their "Westgate Bed".  I told my husband we need to buy one just like it ASAP!
magnifying mirror
fantastic kitchenettes with microwaves, stove, dishwasher, and all the appliances, utensils and quality glassware you need to cook full meals right inside your villa!
large HD televisions, DVD players, stereo, alarm clocks – everything you need to have all the comforts of home!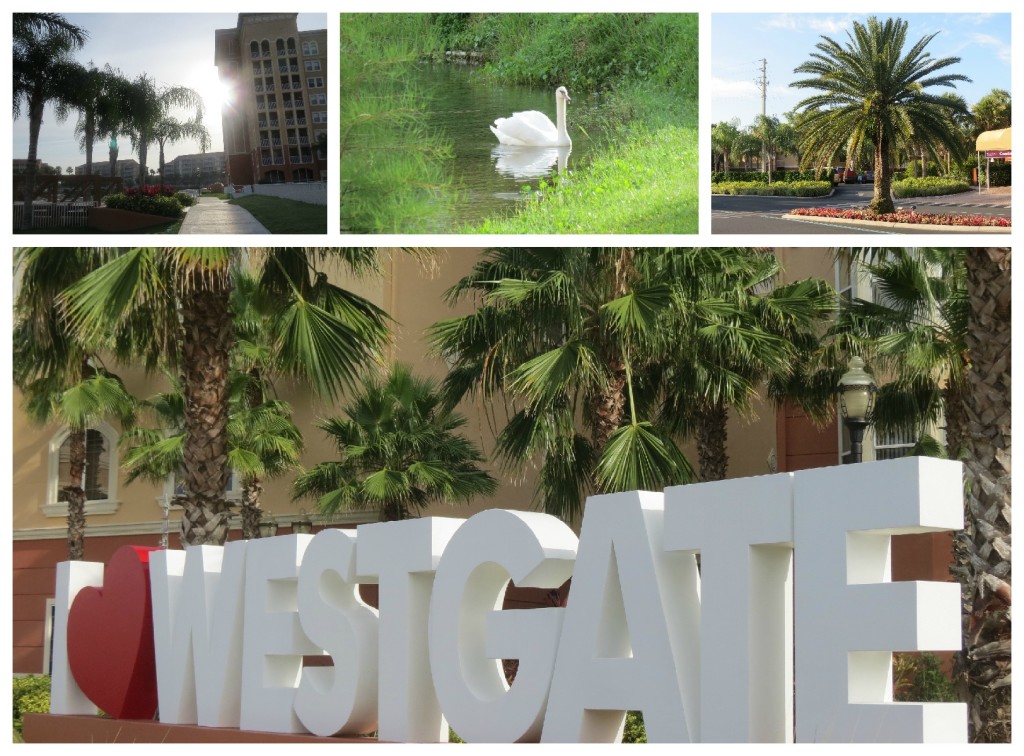 Overall, though, what I absolutely loved most about Westgate Vacation Villas was the sheer beauty.  Living in Kentucky I rarely get to see palm trees, which I adore.  All of the grounds, including several small lakes and multiple fountains, were lovely and beautifully landscaped.  It felt like paradise to me, and I was actually quite sad when it was time to leave!
Thanks again to Westgate Resorts and Experience Kissimmee, it was a wonderful trip!
Check out Westgate Vacation Villas when planning your next tropical getaway.