I drive a minivan, and I'm okay with that.  I fought purchasing a "mom car" for as long as I could, but practicality won out.  Now I couldn't imagine my life without it. When I was asked to attend a media event for the 2014 Nissan Versa Note, I was most curious about whether this car would work for moms like me.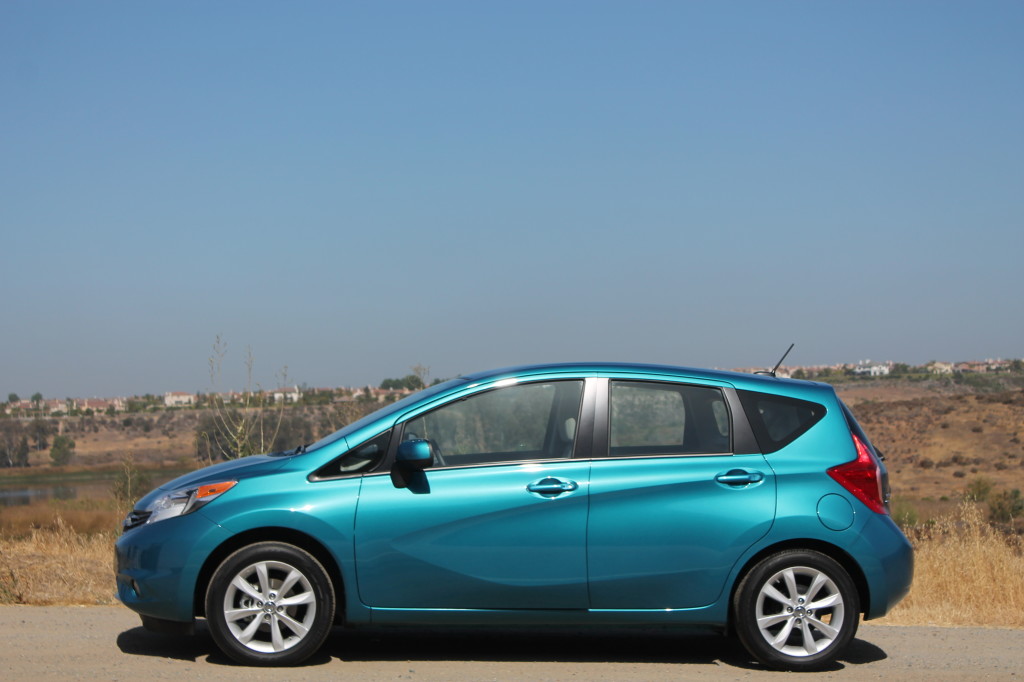 I had such a fun time driving the spunky, tech-heavy Nissan Versa Note around San Diego. With a MSRP starting at below $14,000, you can't beat the price either.  Since my family is dependent on seating for three car seats (our two children, plus room for a cousin), I couldn't replace my minivan for this smaller car.
So who is this car right for?
New Drivers:  Throughout the duration of my drive, I kept thinking what a good fit the Versa Note would be for my nephew who is quickly approaching driving age.  The car's styling is energetic & modern, and comes in fun colors like Metallic Peacock.  Shocking because of its low price, the 2014 Versa Note includes all kinds of great technology.  Hands-free text messaging, navigation, and Bluetooth audio streaming are just some of the great features. When taking the driving test as a teenager, I was so paranoid about the parallel parking portion.  Not a problem with the Versa Note because of the rear-assist camera and bird's eye view monitor.  The car also has a setting that can alert you whenever you've exceeded the speed limit — what a great learning tool for new drivers!
Young & Active Couples:  Camping, surfing, mural painting…the 2014 Versa Note allows you to do it all.  The hatchback styling of the Versa Note gives drivers tons of storage space. You'll be seeing the new commercials calling the hatchback the "door to more."  I remember having hobbies…then I had children!  Young couples who are looking for a vehicle that will allow them to stow all their stuff will fit right in the Versa Note.  We saw a surfboard fit inside, and have heard a ladder can fit too!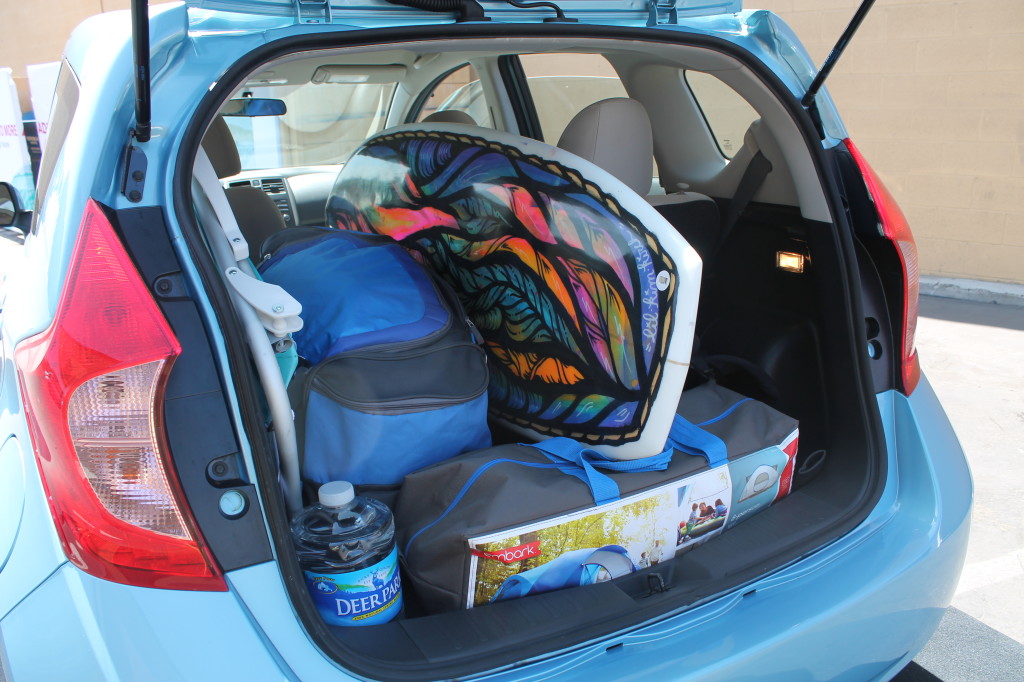 Smaller families:  Not every family needs a minivan.  If you've got one child or don't plan on hauling multiple kiddos and all of their stuff, this could totally work.  There is a ton of legroom in the back, great for taller people.  I'm always trying to pass things to the back seat like drinks or my cellphone.  The backseat includes a flip-down armrest with built in cup holders, so there isn't a need to pass things back over your shoulder while driving.
Whatever you drive, it has to fit your lifestyle.  The 2014 Nissan Versa Note is a fun drive with lots of personality.  Does it sound like the right fit for you?