Tired of washing your hair? I'm trying the no poo experiment which is a no shampoo hair routine. Wanna join?
Alright y'all. I've gone and lost my mind. I've decided to throw away the shampoo bottles and use simple ingredients around my kitchen to cleanse and condition my hair, ingredients I'm sure you have in your kitchen right now.
I've been thinking about going "no poo" for a while now and after doing a good amount of research, I feel educated enough to make the change. My hair has always been oily so I've always had to wash it every single day. The more I washed, the more oily it became. It was a viscous cycle and I simply had to find a way to eliminate the need for daily washings.
My hair is really long, past the middle of my back. It's straight, thick and pretty much maintenance free except for the fact I have to wash AND dry it every day. This process, depending on how dry I actually dry my hair, can take up to 90 minutes, each day. An hour and a half of my day, completely wasted.
So in desperation, I've started this No Poo Experiment. I know several women who are currently doing the no shampoo hair routine and have had great results. One hasn't used any shampoo in two years and she says her hair has never been healthier than it is right now. I hope that in two years, I can say the same thing.
Only four days in to this experiment, I'm optimistic about the future of my hair. I hope that by making this change, I reduce the amount of toxins being introduced to my body and in turn just being more healthy overall. While I haven't started this with my children yet, I do plan on implementing it with them if it works well for me.
Here are my updates in photos. The first photo is day two, then day three and finally day four.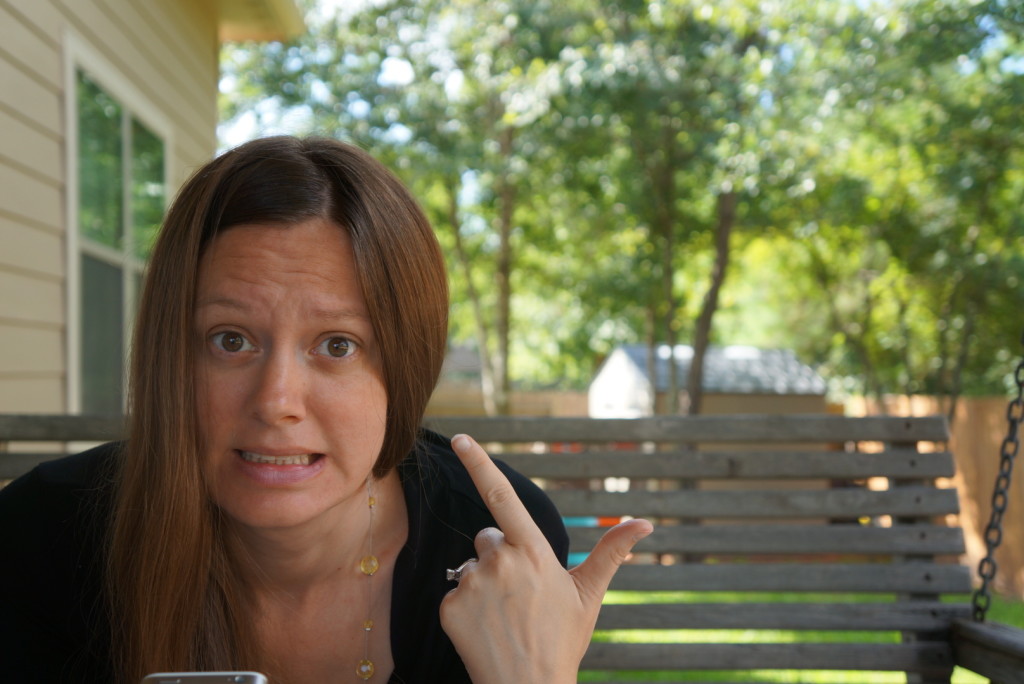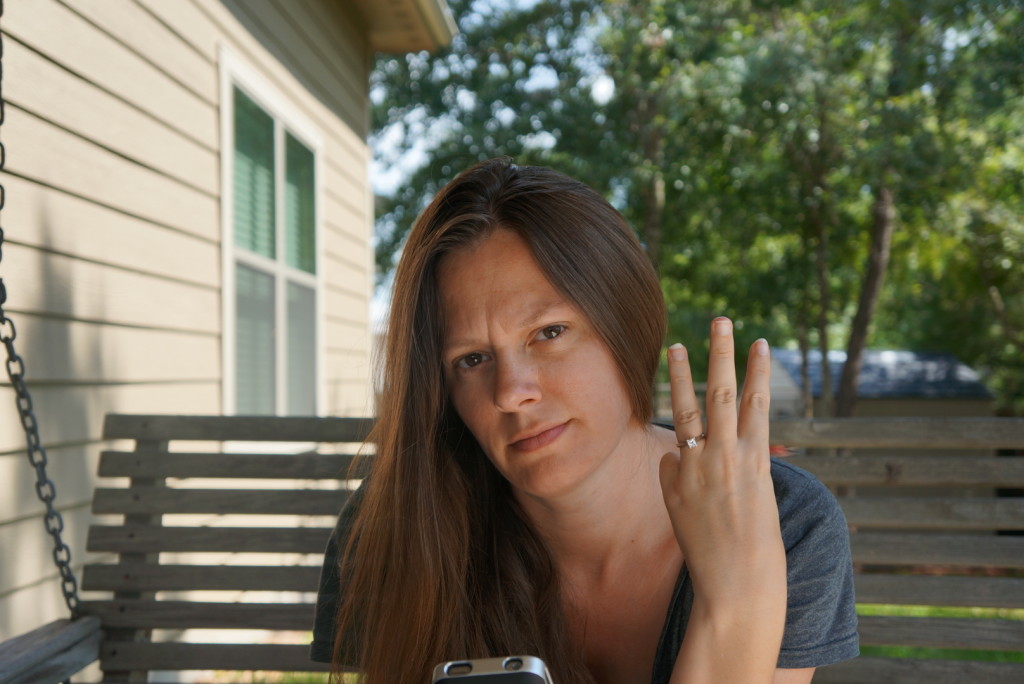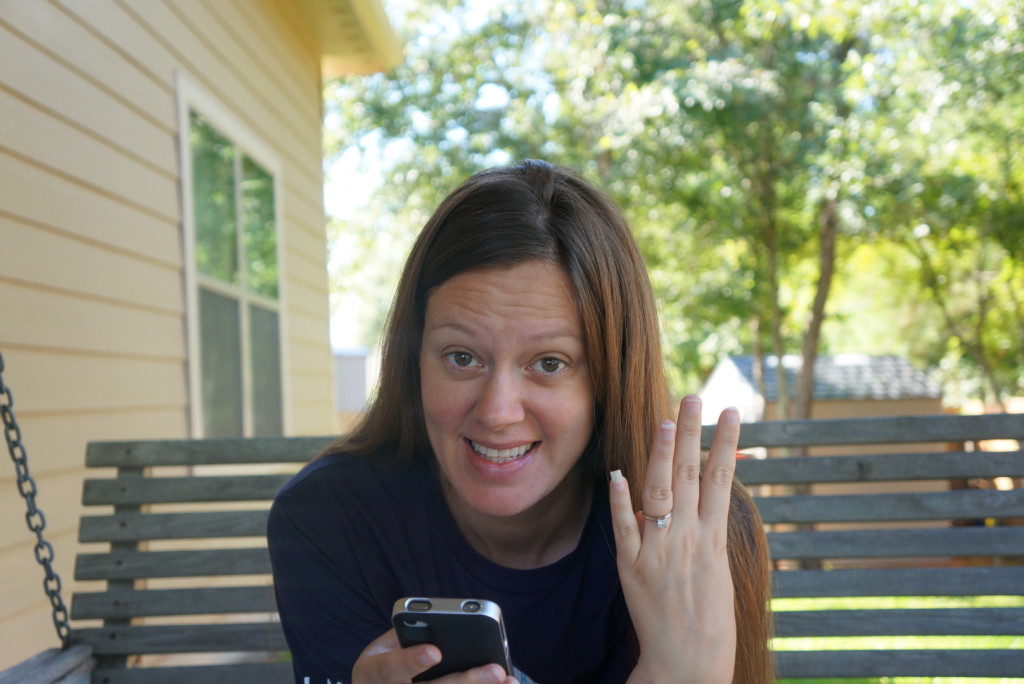 So, what exactly am I using?
It's simple! I have a squeezable plastic condiment bottle that I use for my wash and a plastic spray bottle that I use for the rinse. You can pick both of these up for next to nothing at your local dollar store. I'm thinking about purchasing glass bottles, but I'm going to make sure this will be a lifestyle change before making that purchase since it is more of an investment.
Baking Soda Hair Wash
1 TBSP baking soda
1 cup water (You can use distilled water, but I haven't yet. Because we have hard water, I've read that by using distilled water, it can help even more!)
Simply place baking soda in bottle, add water and shake to combine.
This can be stored in your shower. This exact mixture only lasts me two washes. Like I mentioned, my hair is thick. I like to really massage my scalp with it. I may be using too much simply because it doesn't lather, but I'll adjust this as I go, if needed. Rinse out with warm water.
Apple Cider Vinegar Rinse
2 TBSP Apple Cider Vinegar
1 cup water (As with the wash, feel free to use distilled water if you'd like.)
Essential oils (optional)
Simply place Apple Cider Vinegar in bottle, add water and shake to combine. If you are using essential oils, add a couple of drops to the mixture. After washing my hair with the no shampoo wash, I spray the Apple Cider Vinegar rinse on my hair very generously. Leave in your hair while you are washing the rest of your body and at the very end of your shower, rinse hair in cold water. I know, it's not very pleasant, but it's better to rinse in cold, rather than warm.
As with the Baking Soda hair wash mixture, this too can be stored in the shower. This has lasted me longer than the no shampoo wash did. I figure I'll get three to four uses out of the vinegar rinse before having to make another batch.
So far, at four days in, I really have no complaints. I made a short little video about this No Poo Experiment and my thoughts so far. You can also see my updates on Facebook and Twitter!
Have you gone no poo? Thinking about it? I'd love to know more about your experiences or thoughts on the process!