I've walked right by Mi Cocina in The Woodlands numerous times. My husband and I have even talked about trying it out, but in the end, we always decided against it because of time restraints, the kids were with us, etc. But we kept telling ourselves, "we'll try it next time."
I was invited to attend a media event where some of the new menu items were being sampled.  Since it was in my neck of the woods, I asked my mother-in-law if she'd like to come along and we'd make a lunch date out of it.  Little did I know that some of my local blogger friends would be there too!  It was a fun couple of hours chatting and sampling Tex-Mex at its finest.
The Woodlands in general is a pretty ritzy area.  But when there is valet parking right outside of the restaurant, you know this isn't your normal, every day, Tex-Mex restaurant.  Upon entering Mi Cocina, it isn't decorated like your normal Tex-Mex dining establishment.  In fact, had I not know where I was at, I wouldn't have known it was Tex-Mex. It was elegant and simply decorated.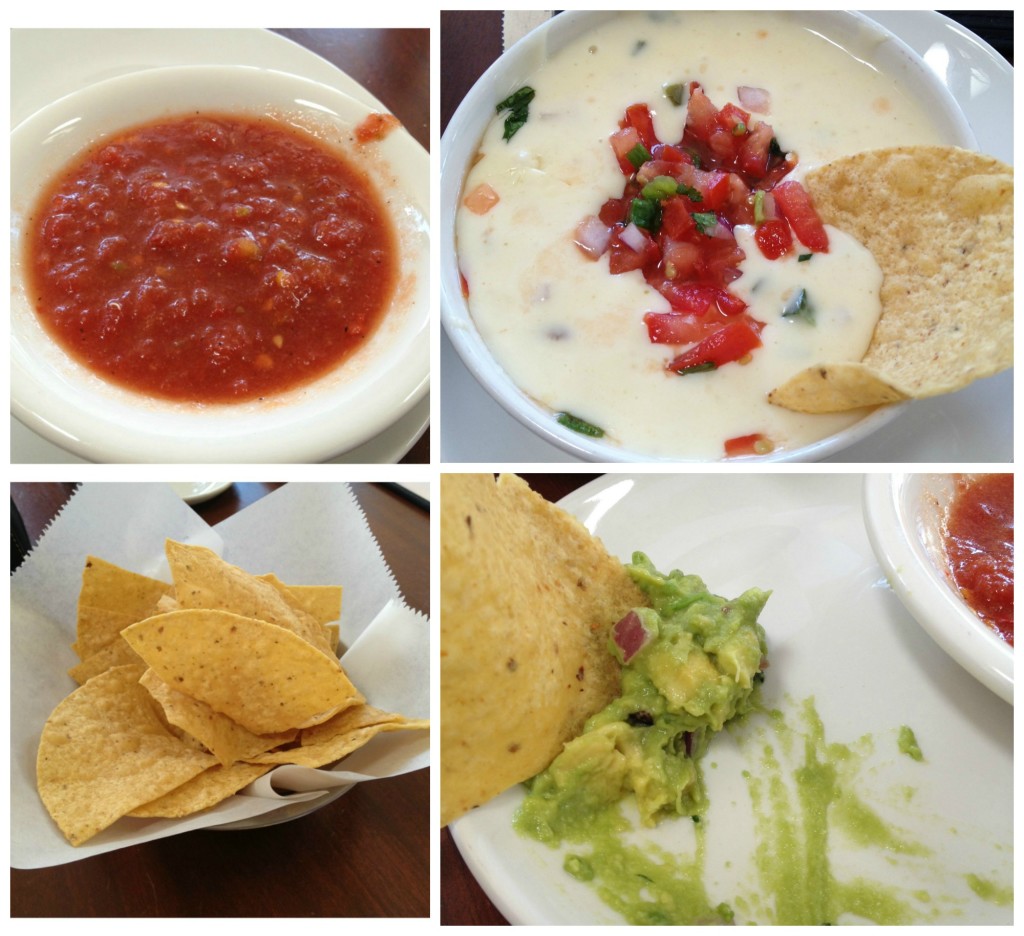 A true Tex-Mex meal does not start until you are served chips and salsa.  In fact, for me, it is THE deciding factor on whether we stay or go.  We've walked out of several restaurants because their chips and salsa just didn't hit the mark.  Thankfully, the chips and salsa at Mi Cocina were right on! If you prefer other dipping options, the Guacamole "Mexicano" and Queso Blanco are exceptional!
After feasting on chips and salsa, I had the opportunity to try Ceviche de Camarones and Tacos "De Brisket". I love Ceviche, but this Ceviche was different than any I've had before. Mixed with chunks of mango and shrimp, it was sweet to the palette. It was definitely different, but it was tasty. I do prefer a more flavorful ceviche with a little heat.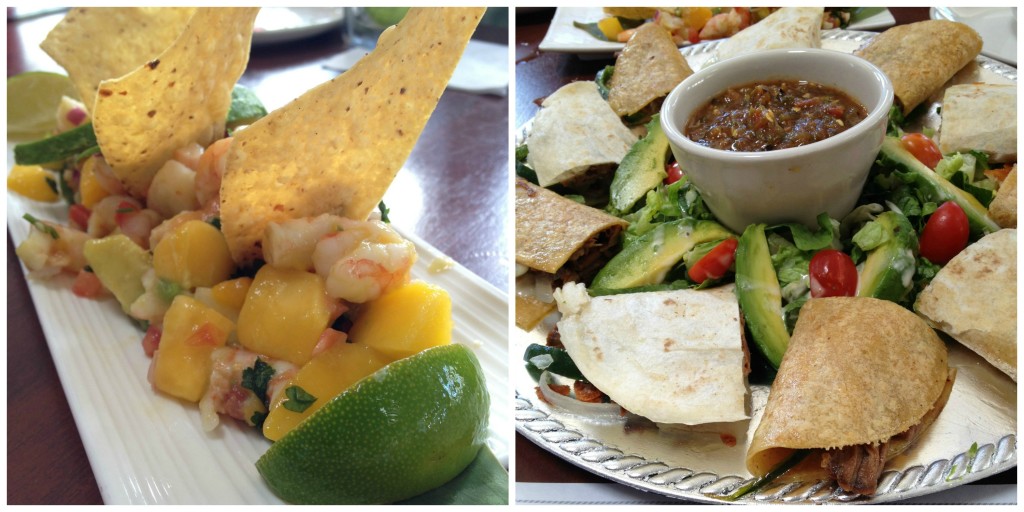 The Tacos "De Brisket" offer a choice of either flour or corn tortillas filled with shredded brisket that has been roasted overnight.  I'm not really a fan of corn tortillas, but I actually enjoyed the combination of brisket and corn tortilla with the flavorful salsa and slices of avocado. I'm not afraid to admit I had two: one corn and one flour!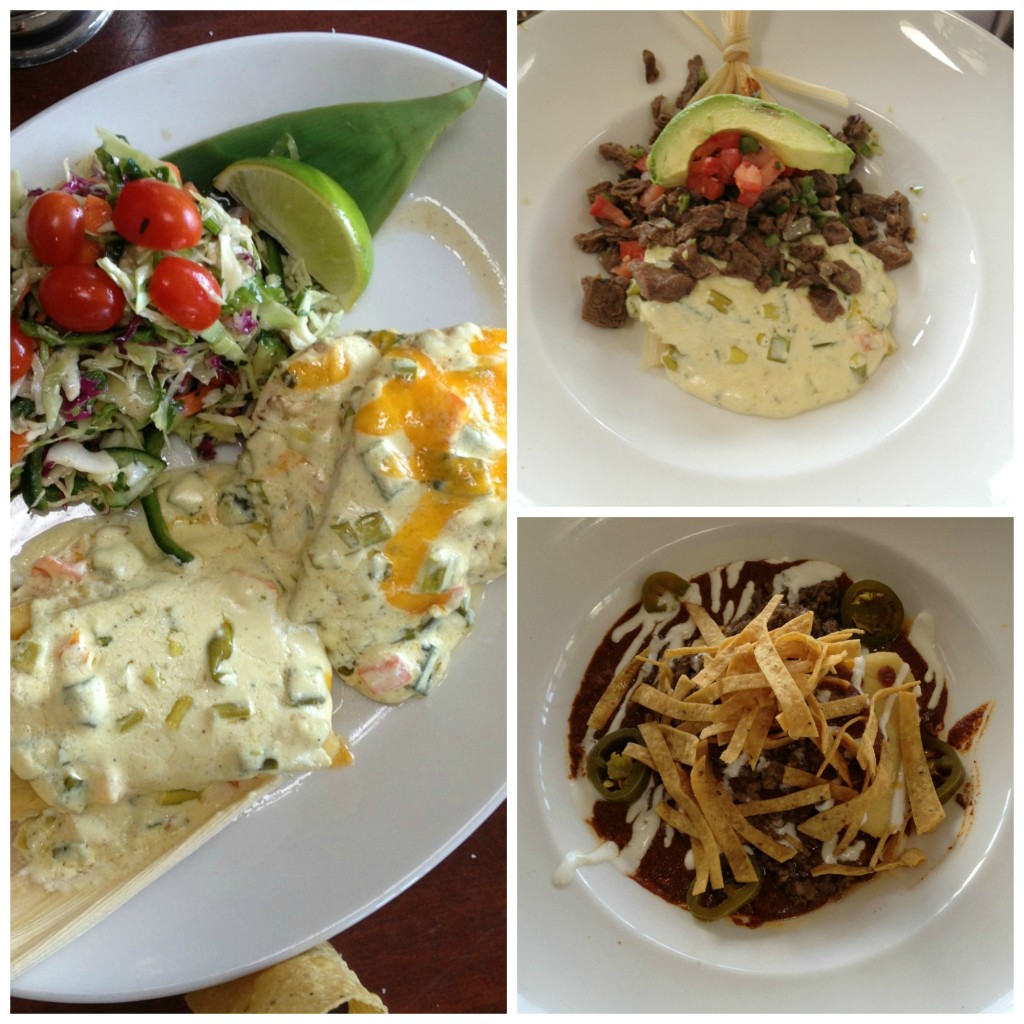 I'm sure you are all familiar with tamales, which are a traditional Mesoamerican dish made of masa, steamed or boiled, and wrapped in a leaf enclosure.  They're normally about five inches long and filled with meats, cheeses, vegetables, or pretty much anything you want to put in it.  When cooked and seasoned correctly, it is an absolute delight to the palette.
Mi Cocina does tamales, and they do them well! Unlike the traditional rolled tamales, Tamales Nuevos are a deconstructed tamale made with fresh ingredients and just the right amount of spice.  There were four options that were served to us: Grilled Chicken Breast, Spicy Arrachera Steak, Picadillo Beef and Vegetarian.  My favorite was the Spicy Arrachera Steak!
My mother-in-law and I had such a fun time trying the new menu items.  I can't wait to take my husband! We love our Tex-Mex food and Mi Cocina definitely does it right!
Do you like Tex-Mex food?