Last month the family and I headed down to Galveston to take part in a media tour of the area as well as a tour of the Carnival Cruise Magic.  It had been a while since we'd been to Galveston so we were excited to see the area and step onto the ship for a few hours before it headed out to sea.
We aren't new to cruising as we've taken three cruises over the last 10 years.  We really enjoy being on the water and visiting the different port of calls.  The last cruise we went on was in 2012 when my husband and I celebrated our 10th wedding anniversary! It was such a nice, relaxing time.  BUT, we've been with the children too and even the littles have so much fun aboard a Carnival Cruise ship.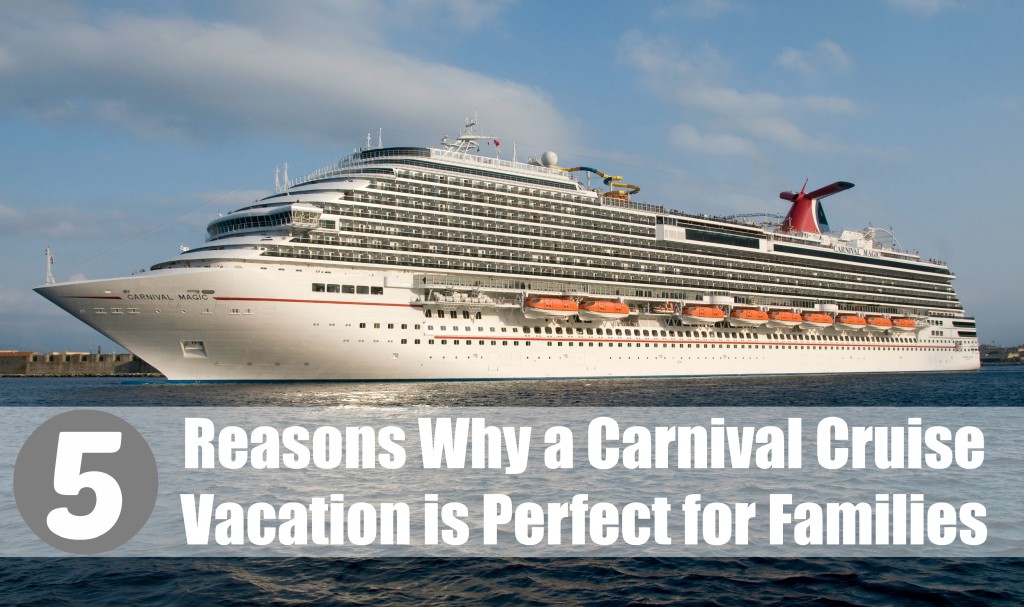 1. It's Affordable. All right. I did it. I started with money because, well, lets face it, the economy pretty much stinks right now and money is the forefront on everyone's minds these days when it comes to vacations.
For us, cruising is almost like an all-inclusive resort.  My husband and I don't drink alcoholic beverages, so for us the price of admission is pretty much our only expense on the ship.  There are of course added expenses if you do shore excursion at the varying port of calls.  You also have the option of purchasing photos taken by ship staff, the Bottomless Bubbles Soda Card that allows you unlimited sodas and juices at selected beverage stations, and if you are in need of a little pampering, most ships offer a full service spa!
When we book our cruise vacations, we always pay our taxes and gratuities at the time of booking so that we aren't having to budget during our vacation.  We do bring along extra to tip those who go over and beyond their normal duties.  The staff has always been incredibly kind and they work hard to make sure you are happy and safe while onboard.
2. Carnival is the Most Popular Cruise Line in the World with 24 ships in operation.  We've been on three separate ships all that sailed out of Galveston.  In 2016, the Vista will join the lineup.  Carnival offers 3 to 18 day cruises to varying ports of call around the world.  Some ships have been upgraded to Fun Ship 2.0 and Carnival has spent $500 million in upgrades to dining and entertainment options on these ships.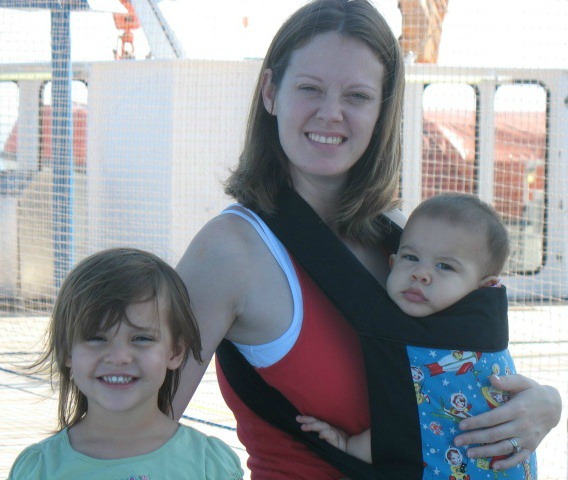 3. Something for people of all ages.  Whether you're young or whether you're old, there is something for you on a Carnival Cruise.  During daylight hours, there is always something going on.  You like playing Bingo? Or maybe you like singing karaoke?  Do you like pulling the lever on the slot machine? You can do all these things on the ship plus so much more!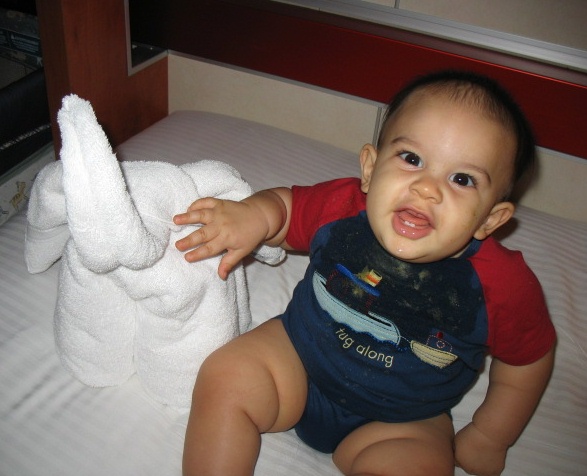 4. Complimentary childcare. Where else can you get free childcare (ages 2+)? The only other time I get free childcare is when my parents or in-laws watch the kiddos. But when you cruise with Carnival and enroll your children in one of the Camp Carnival programs, you can enjoy the ship kid-free while they are in the care of highly-trained staff. The programs vary by age group and there are no charges for childcare activities until after 10pm.  With 5,500 square feet for child activities, you can rest assured that your child has ample room to play board games, video games, and arts & crafts.  After hours, you can still get childcare for $6.75/hour plus 15% gratuity.  If your child is under 6 months, they are not eligible for Camp Carnival programs.  Children between the ages of 6 months to 2 years old will be required to pay the after hours rate of $6.75/hour plus 15% gratuity.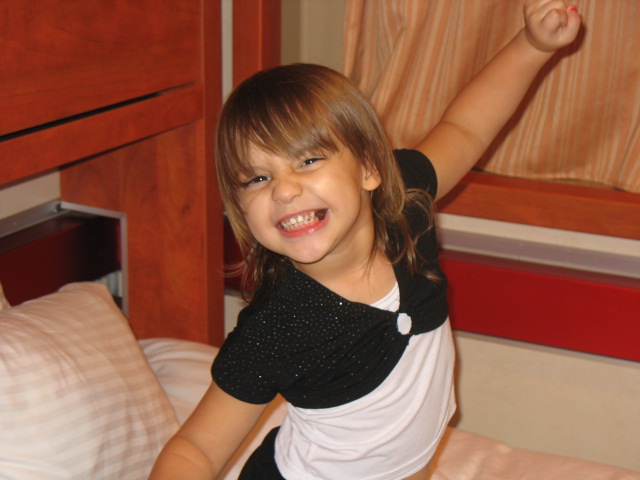 5. It's truly a fun time to hang out and relax. We been on three so far and are planning our next one now.  We've had nothing but phenomenal experiences on the three ships we've been on.  With so much to do onboard the ship, there is always something to keep you busy.  If you want to just sit back and relax, there are plenty of areas to do that as well.
Now that my children are older, I'm interested in seeing how much more they enjoy cruising.
What does your family usually do for vacation?