Lets face it, y'all! Children are messy.  From the moment they're born until the moment they marry their spouse, as parents we will be picking up and cleaning their messes.
I vividly recall my middle child's first birthday party.  After being absolutely terrified at everyone singing the Happy Birthday song to him, once my little birthday boy saw his cupcake, his face lit up and he couldn't wait to dig in.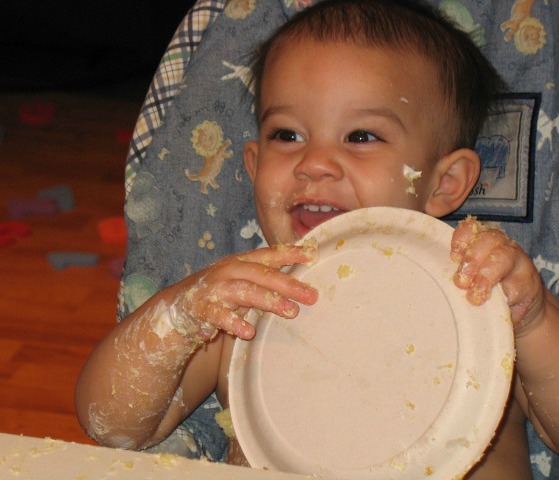 He had cupcake and icing everywhere.  On his face, all over his hands and arms, on his stomach, in his diaper, on the floor and on his high chair.  But in that moment, I didn't care.  While he was making his biggest mess yet, the pure excitement on his face and his little screams of delight brought tears to my eyes.
Sometimes in the midst of raising children we forget just how incredibly blessed we are to have this job.  Not everyone gets that opportunity and in that moment of watching my son make a huge mess with his first birthday cupcake, I couldn't help but be grateful that I was the one entrusted with his care.  Even though that meant cleaning up his messes.
Happy Family has partnered with seven other bloggers to create videos for other moms and dads to enjoy.  As parents we've all experienced the aftermath of an extreme feeding situation.  Most times, it's hard to find the humor in the moment.  But now that my children are a bit older, I can look back and laugh about their crazy feeding habits when they were babies and toddlers.
The "Stories from the Bright Side" campaign features eight videos with stories told by other parents, who have all experienced their own feeding challenges.  If you need a good laugh, I highly recommend you watch the videos!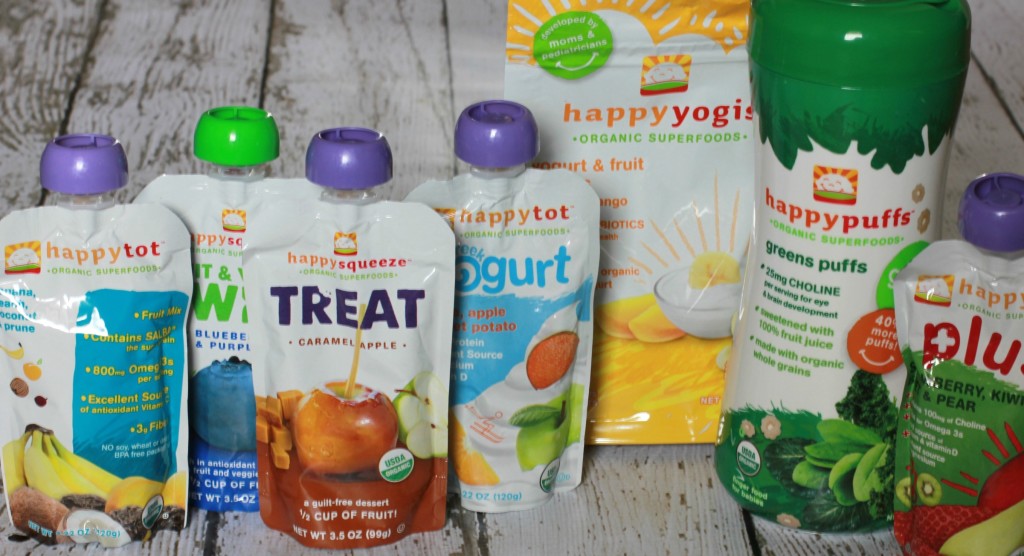 To learn more about Happy Family or to see the full product line up, please visit their website, like on Facebook or follow on Twitter. For a $1 coupon on Facebook visit https://www.facebook.com/HAPPYFAM/app_198645986849938.
Do you have your own memorable feeding moment? Please share in the comments below!
Disclosure: I participated in this post on behalf of Burst Media. I was compensated for my time and commitment, but all opinions are my own.