Candy, pumpkin carving, costumes…what's not to love?  I adore Halloween, and so my family and I have begun our decorating and costume planning. Pinterest has been taken over by string art, and it's no surprise why. It's a simple and inexpensive way to add some DIY art and texture to your home. My girls have been so excited about the chance to help with this DIY Halloween String Art Project.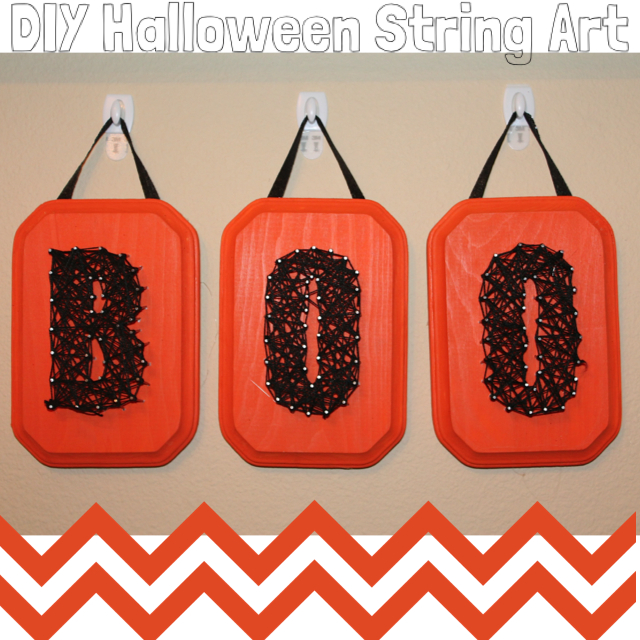 Halloween String Art
Supplies needed:
3 wood plaques (mine were around $1 each)
orange paint and paintbrush
hammer and nails (use nails with a larger head to keep string from constantly slipping off)
string, yarn, or embroidery floss
BOO template
Directions:
Step 1:  Paint the wood and let it dry.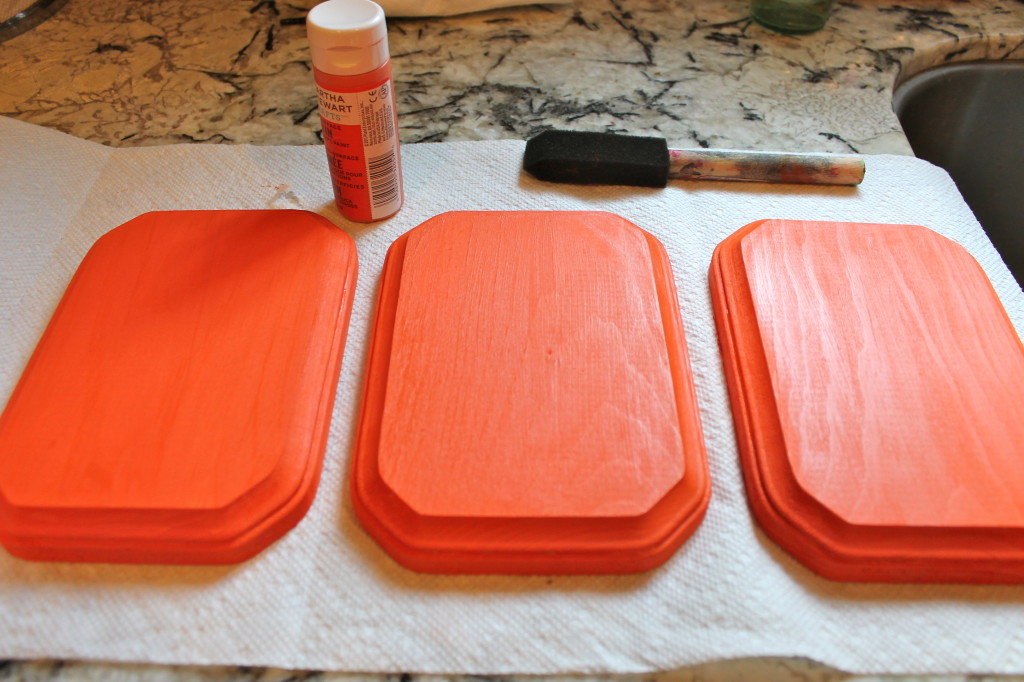 Step 2:  To make my BOO template, I found a font I liked on my computer and printed out the letters. I trimmed the letters down a little, but didn't waste time by cutting the letters out perfectly.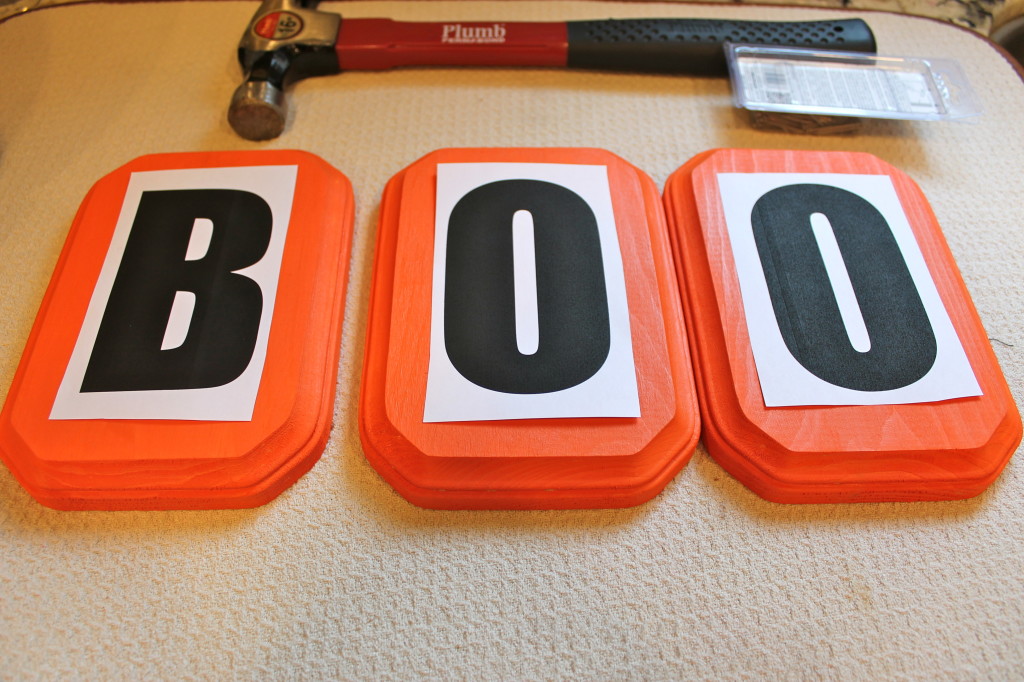 Step 3:  Using the template as a guide, I hammered the nails to form the outside and inside of the letters. Work one section at a time for best access to middle areas. My helper handed me nails one at a time, but hammering should be done by adults. Just as a note: her hand was broken prior to this project. I promise it was not my poor carpentry skills.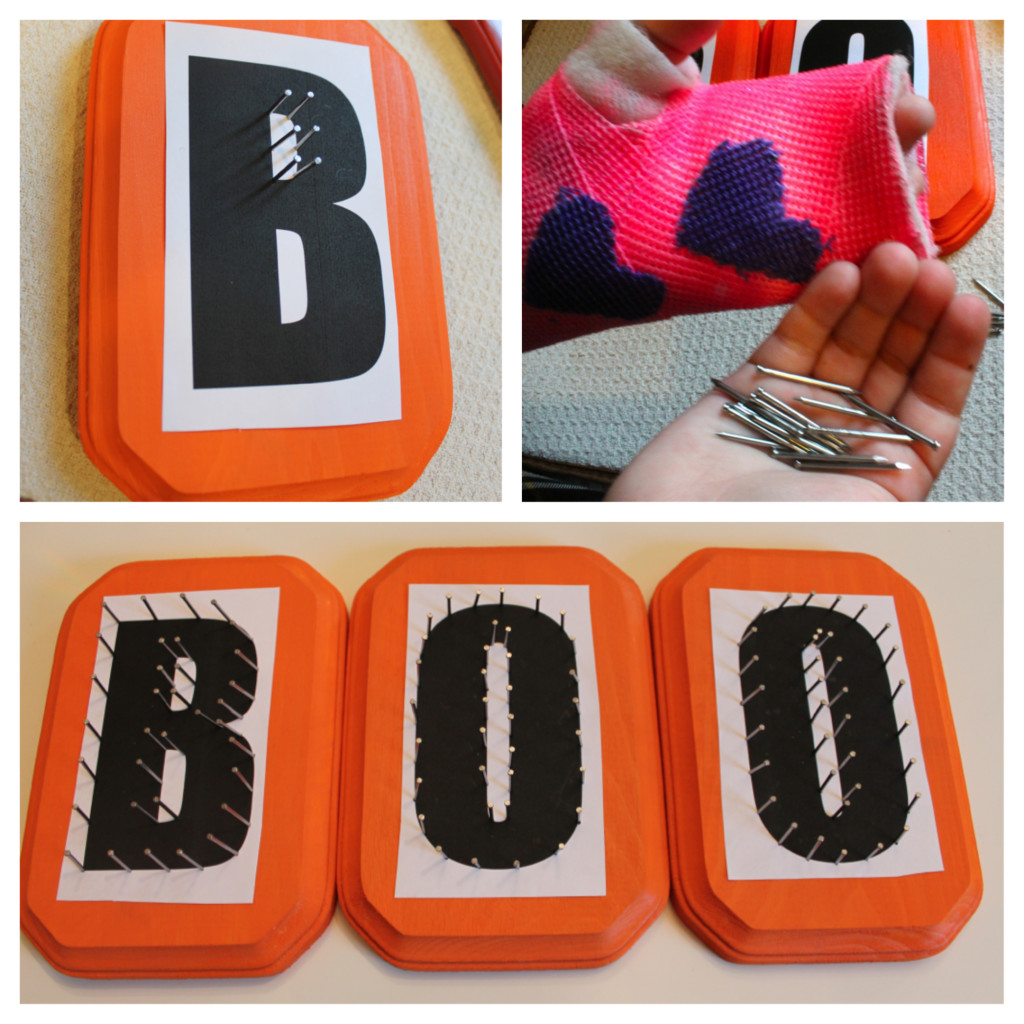 Step 4:  Remove the template by carefully tearing away the paper. The nails should be pretty secure within the wood so I didn't have to stress about pulling them out.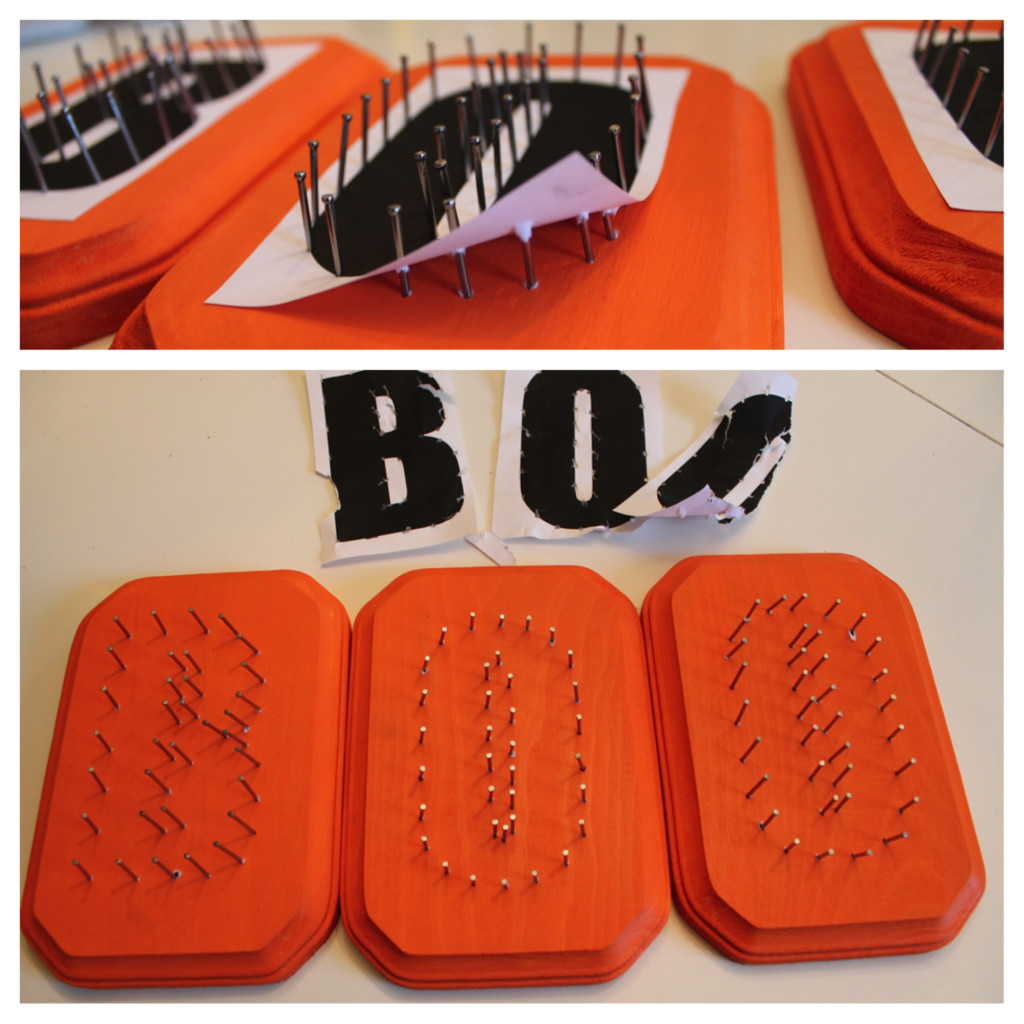 Step 5:  Starting stringing! This is where my girls took over. Being random is more challenging for me than it is for them, so it probably turned out better than I would have done myself! Keep an eye on younger string artists to ensure that they don't cover the sections that should be left blank (like the inside of the O's). Just unravel the string if a mistake was made or if you just don't like the look of a section.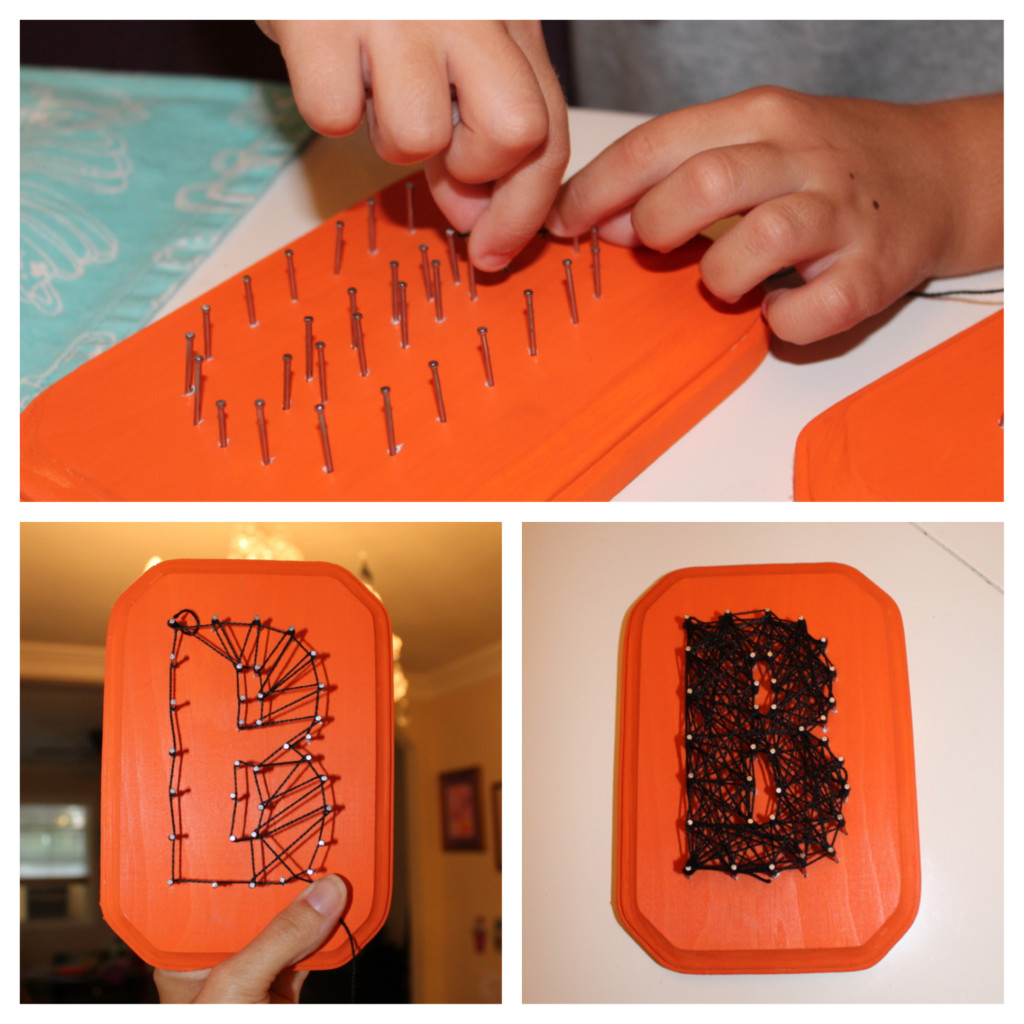 Step 6:  I wanted my art to hang on the wall, so I added glittery ribbon to the back of each. Then using 3M Command Hooks, I hung them on the wall.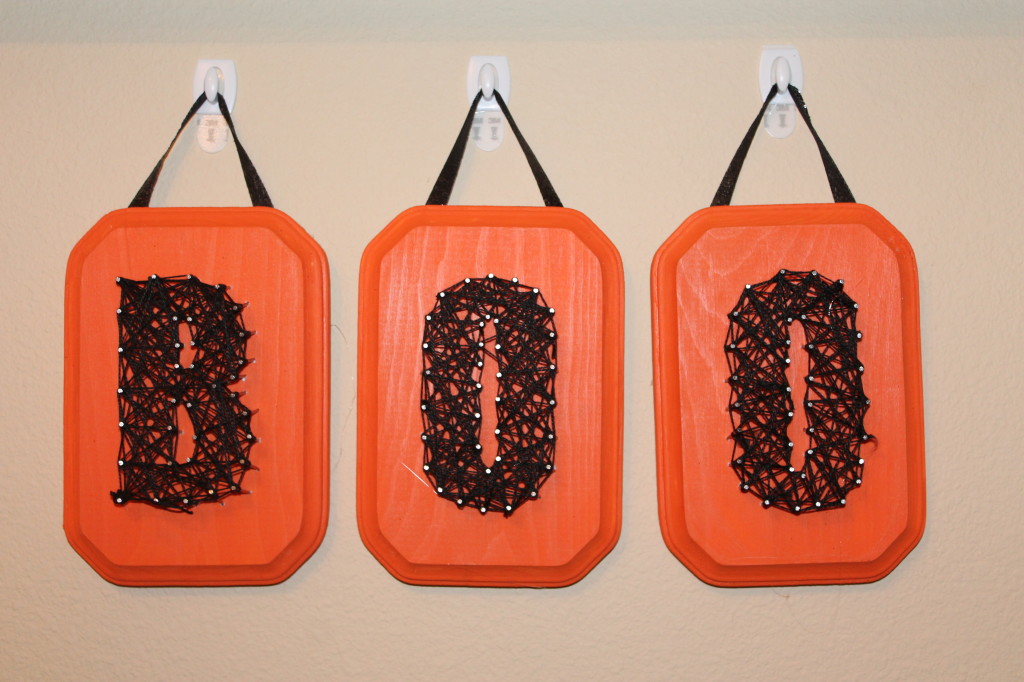 Holidays are a great time to let your creativity flow. Get out your needle and thread, duct tape, or bedazzler…and get ready to impress everyone, including Martha Stewart, with your Halloween creativity!