When you know how to recycle it makes it easy to recycle from every room of the house.
My dad is the king of recycling. He sorts by material and then color, and then keeps it all organized in a crazy sorting system that I have yet to figure out. Now, Basil (when your dad's name is something awesome/unusual like "Basil," you are obligated to reference him by his first name) is also quite thrifty so he uses the money he earns from recycling to pay for his haircuts.
This is a partnered post with MomTrends and Johnson & Johnson.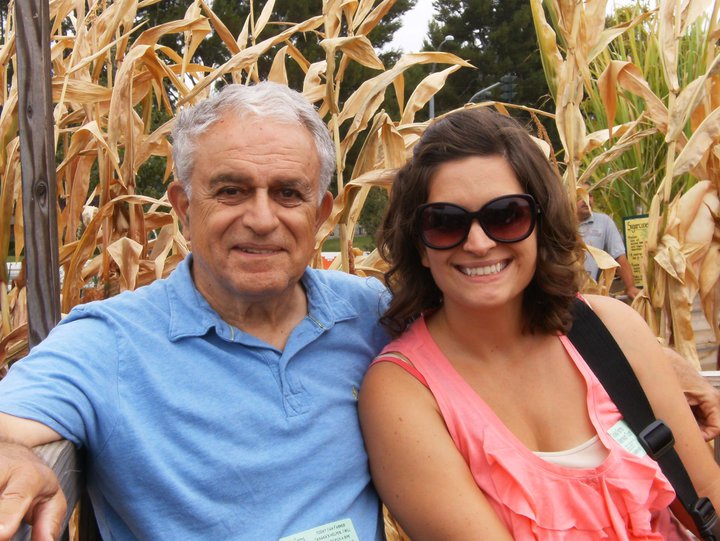 I got lots from my dad, and of those things is the appreciation for recycling. I don't take mine to the recycling plant, but my recycling bin fills way faster than the regular garbage. Unfortunately, only 7 out of 10 Americans say they recycle consistently. And even those of us who do recycle, may be forgetting a great opportunity to reduce our waste. Many, myself included, are forgetting to recycle from the smallest room of the house: the bathroom.
Johnson & Johnson has created a campaign to help us remember to recycle items from every room of the house, including the bathroom. The Care to Recycle Tumblr site highlights all of the bathroom items that are recyclable and allows you access which items are recyclable in your geographical area. Providing simple information about what we can recycle makes it even easier to ensure we're saving items from every room of the house from entering landfills.
Did you know that each year Americans throw away enough 15 ounce shampoo bottles to fill 1,164 football fields? That's more than 18,000 tons of plastic ending up in landfills.
To ensure a third generation is doing their part, I have trained my children to sort their waste materials in the fashion of their grandfather. They are prolific artists and are constantly turning trash into treasure. One way they help reduce their waste is using items from around the house, including the bathroom, and turning them into art.
We have gathered some fun art projects that are all made from one of the bathroom's most commonly trashed recyclable: the toilet paper roll.
In addition to the empty toilet paper rolls, you can also find some fun crafts using empty shampoo and conditioner bottles, lotion bottles and more! To learn more about Care to Recycle and for a list of Johnson & Johnson consumer products that are recyclable, please visit caretorecycle.com!
Do you recycle your bathroom items?