Although it has been a few years since I've experienced those early days with a newborn, I don't think I'll ever forget how hard they were.  For me, it seemed to get harder and harder the more children I had, so thankfully my husband was fine at stopping with three.
My first baby was a breeze.  She starting sleeping through the night at six weeks and hardly ever cried. My second baby was complete opposite of my first. He cried all the time and it felt like he hardly slept a blink.  And the trend continued on to my third child. By the time he was born, I was just getting my second to sleep through the night and then it started all over again.  For a few years I thought that I would never again be a fully-rested mom that had the energy to get out pajamas in the morning.
Thankfully, those days are gone and my babies are 5, 7, and 10. I'm happy to report they are sleeping through the night and we are all well-rested most mornings.
As a member of the Pampers Baby Board, at times I am given opportunities to give back to the community around me. This is one of the reasons I adore working with Pampers. I'm already a giver at heart, but Pampers allows me to give extravagantly and for that, I'll forever be grateful.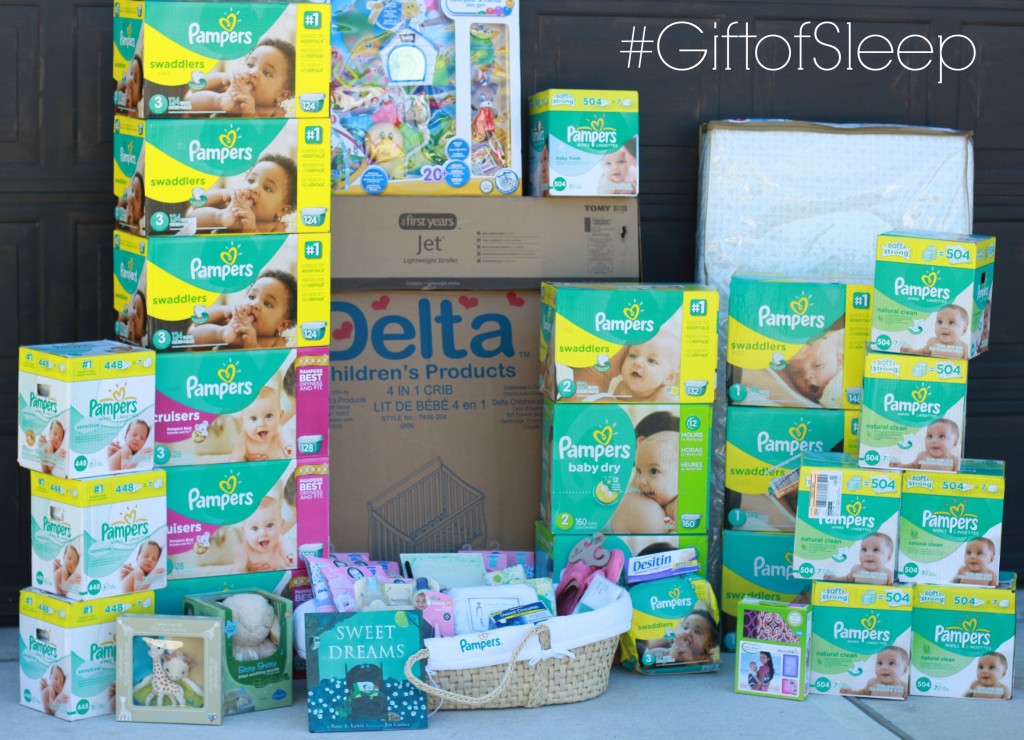 When my husband and I decided to do this project with Pampers we gave quite a bit of thought on who to gift with the gift of sleep. We finally decided to help a young couple in our church who was expecting their first child.
In keeping with the theme of sleep we purchased a crib and mattress for the baby.  In addition we purchased sleepers, lotions, a book, and other items that all had something to do with sleep.  For the mommy, we purchased nice fuzzy slippers, a robe, nighttime tea and other goodies.  And as you can see from the photo, we stocked them up with Pampers diapers and Pampers wipes.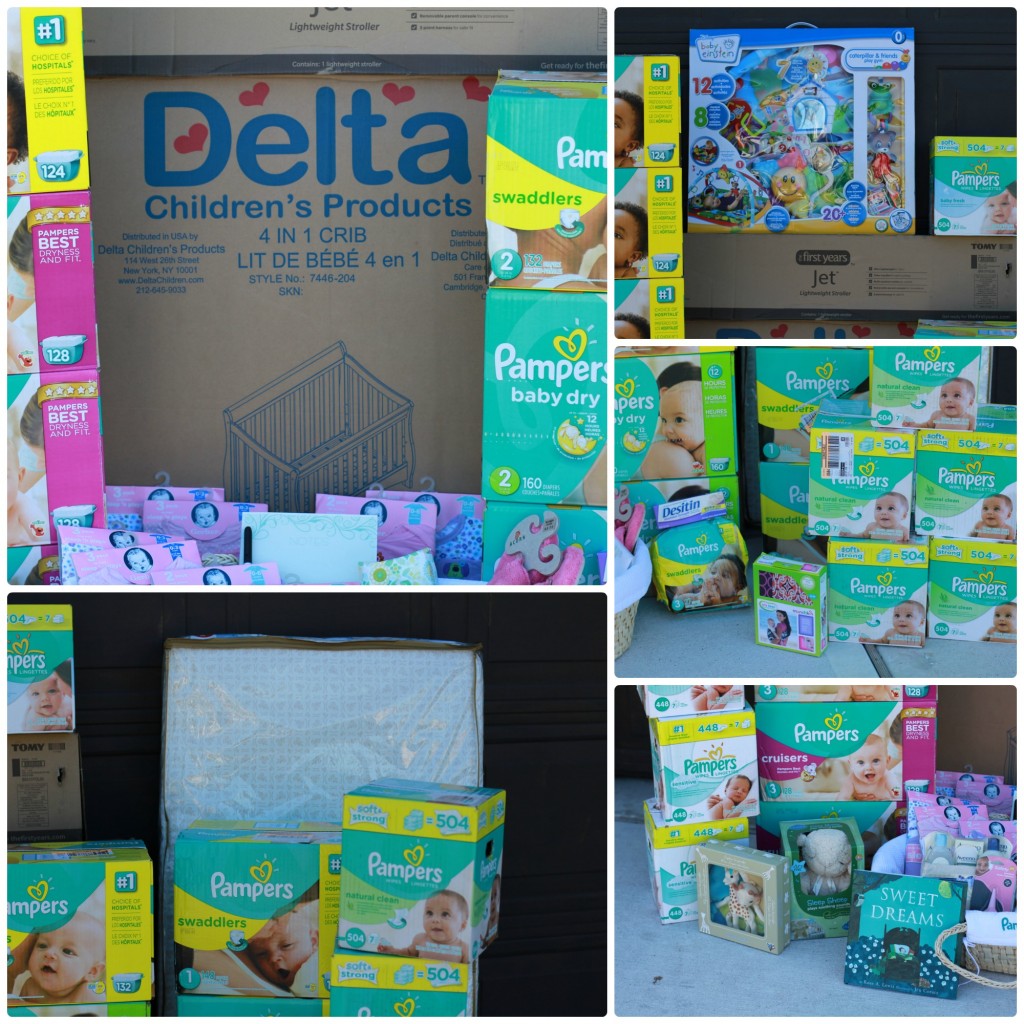 It was such an awesome feeling being able to meet a need in my community.  It brings so much joy to my heart to be able to give especially something so special as the gift of sleep.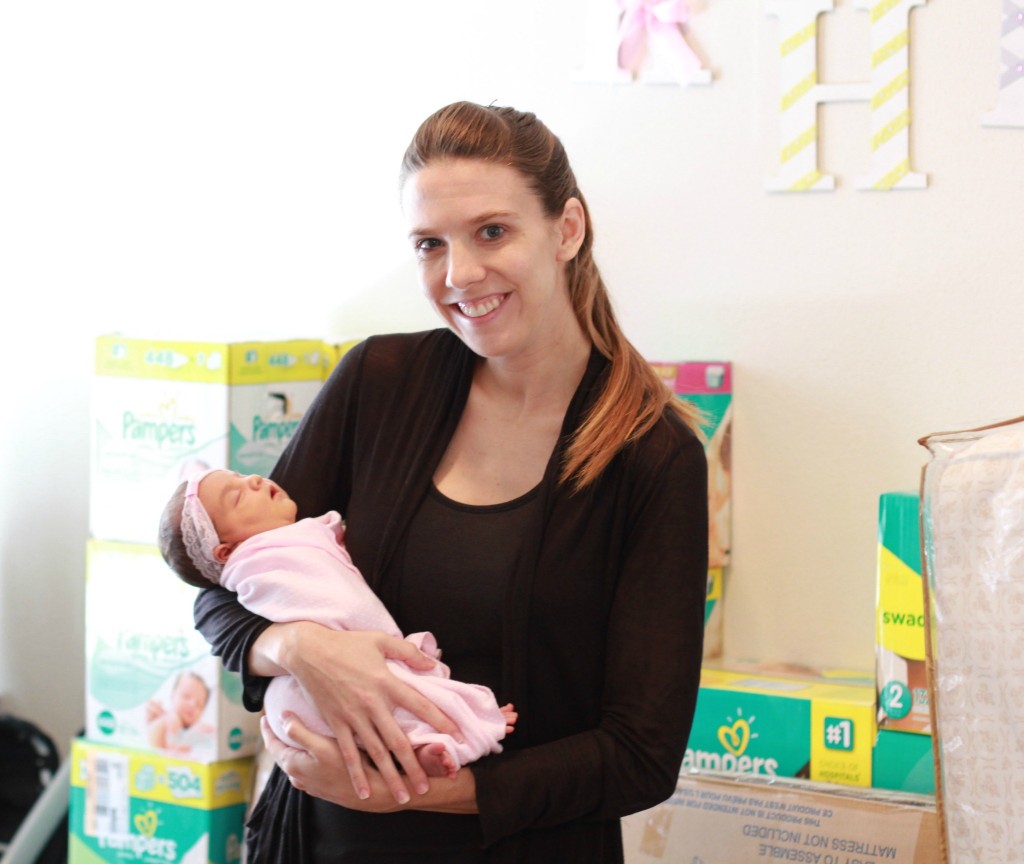 Because of the generosity and heart behind the Pampers brand, baby Khloe and mommy should have many peaceful nights ahead.
In addition to this donation, we also have another small donation to be made in the coming weeks. The two boxes in the first photo above (the giraffe and sheep) will be going to another family as well as some sleepers for the baby.
A huge thank you to Pampers for giving us this opportunity!