The weekend before last I threw a HEXBUG Nano V2 Party for my children and several of their friends. Having three children, all different ages and both genders, it can sometimes be difficult finding something that interests all of them. When I was planning this small intimate party I knew I wanted it to be fun for all three of my children and for the children that would be attending, and thankfully, it was.
Product provided. Please see below for full disclosure.
A party just isn't complete without snacks, especially themed snacks. The snacks I served were all easy to make, fun to eat and fit the 'bug" theme perfectly.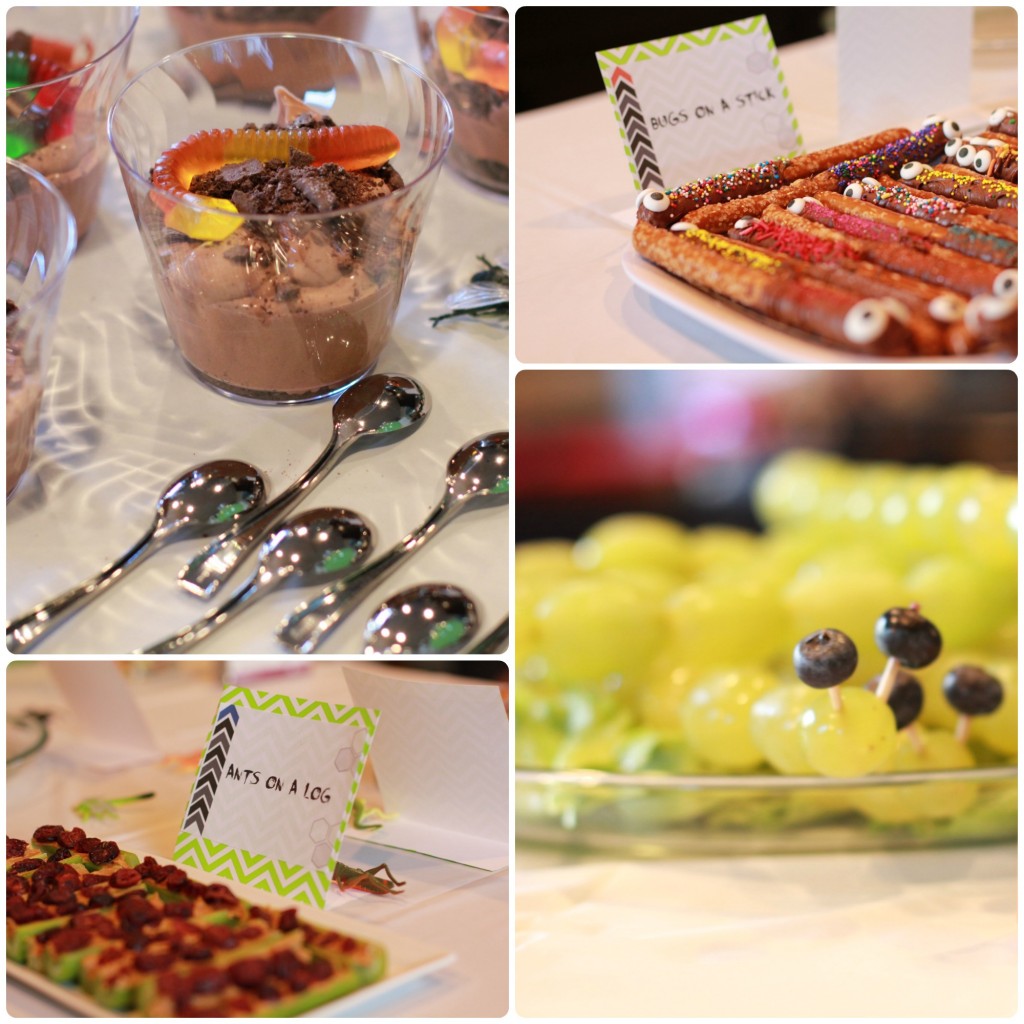 I made a sheet of HEXBUG Party snack printables that you are welcome to print out and use yourself. It includes a label for Ants on a Log, Bug Juice, Bugs on a Stick, Caterpillar Grapes and Worms & Dirt.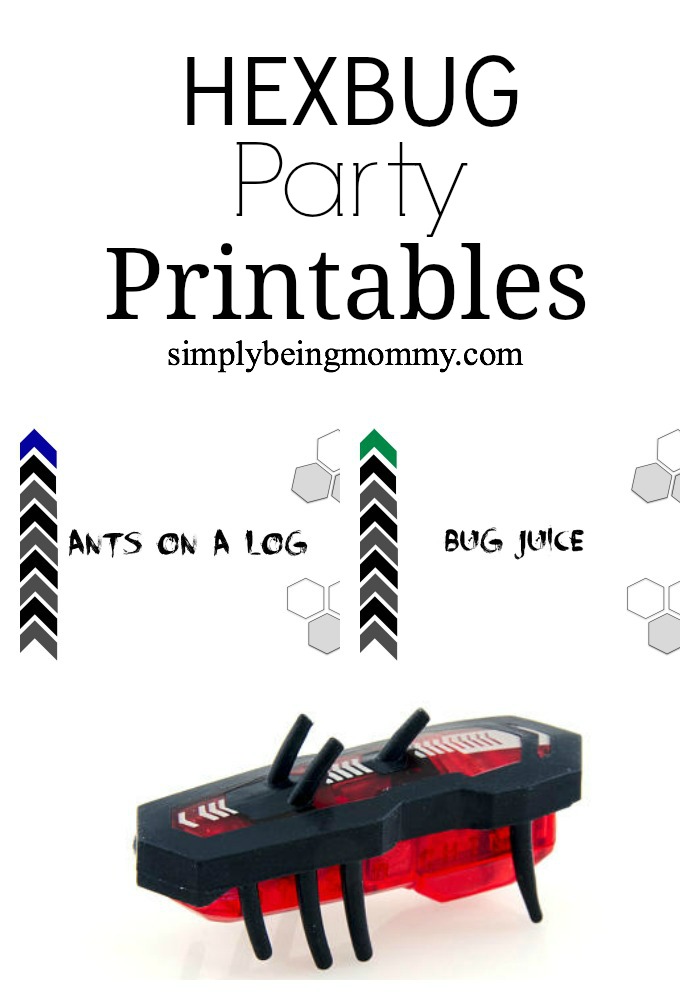 In addition to fun food and drinks, we did what the children came for and played with the HEXBUG Nano V2 and habitat sets that were sent to us for this party. We were sent 30 Nano V2 Single Packs, 1 Nano V2 Barrel Roll, 1 Nano V2 Sky Max, 2 Nano V2 Hurricanes and 1 Nano V2 Black Hole. These sets can be played with individually or can be connected to create a metropolis of fun for your Hexbug!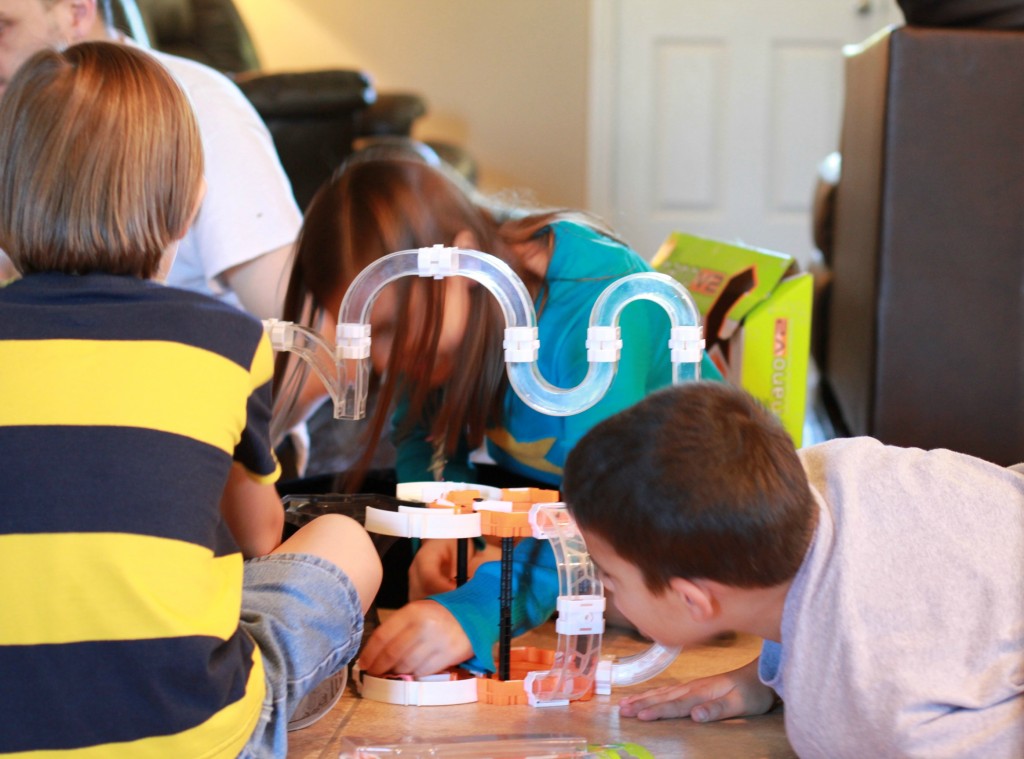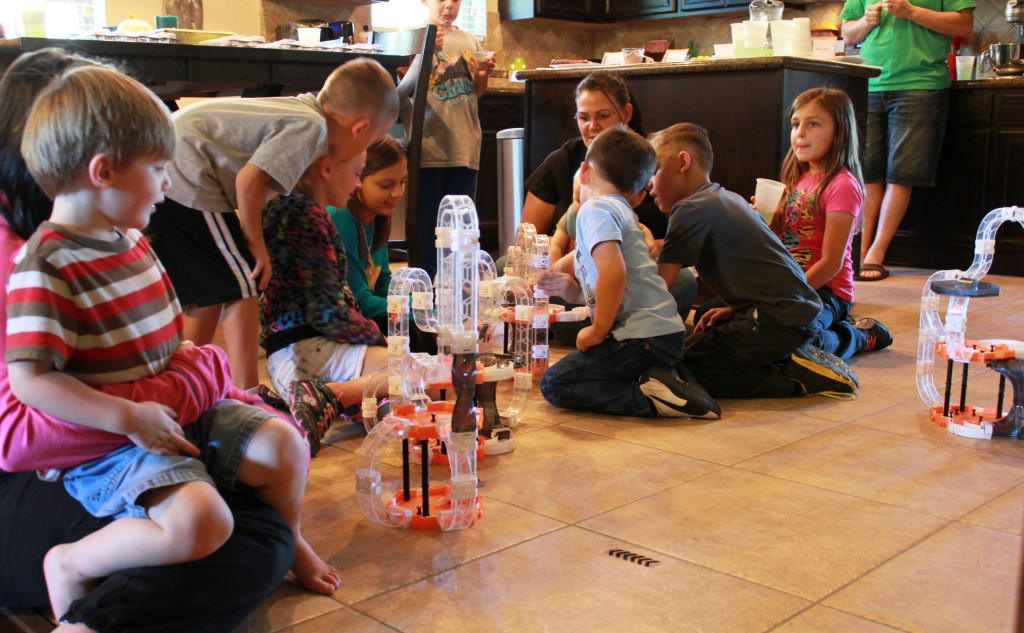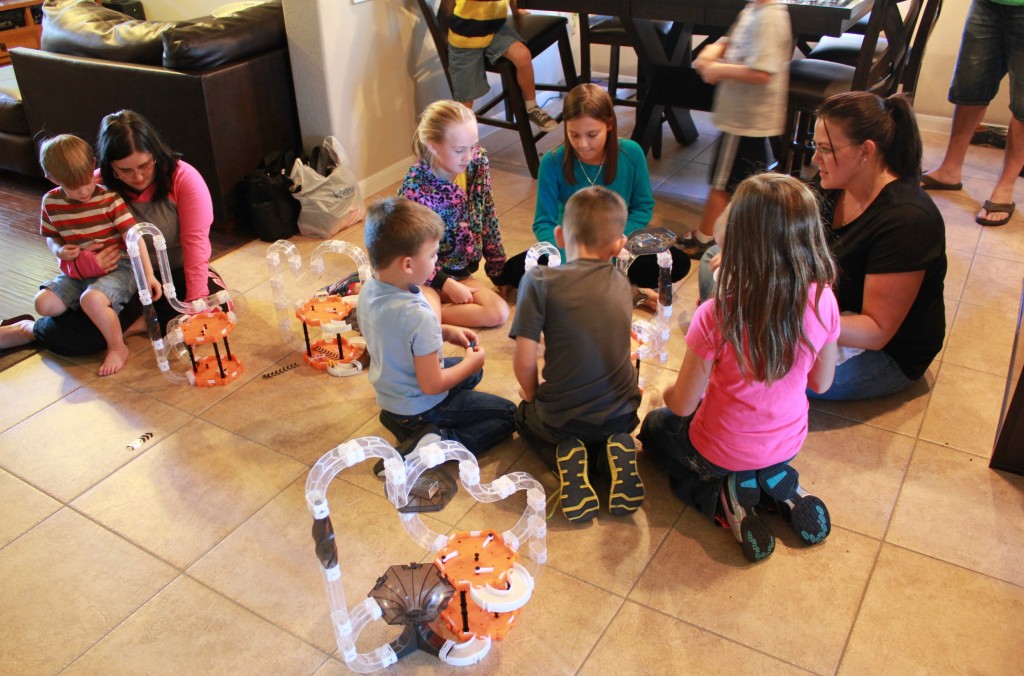 What makes the HEXBUG Nano V2 different is that they can climb. These gravity defying robotic creatures can climb up vertically, horizontally, around corners, and through loops. The Nano V2 habitat sets were made especially for this new breed of Hexbug which sports three rubber spikes on its back. You can find them in 10 exciting color combinations, including a pink one for the girls! Each Hexbug Nano V2 single pack comes with a bug and a clear tube. These tubes can be used to connect to other V2 habitat sets letting you be in charge of designing your own habitat.
I think the party was a huge success and I love how toys can bring families and friends together. I didn't really do much in the way of decorating, mainly because I was working on a very quick time schedule, but I've made a Hexbug Pinterest Board and will continue to pin any ideas that I come across.
For more information on the Nano V2 and to stay up to date on all things HEXBUG, use these social links:
Just a word of caution, don't let them run free. They make a ton of noise if they get trapped under the stove. Not that I have experience with that or anything…but that is what I've heard.
The views and opinions expressed on this blog are purely that of the blog owners. Any product claim, statistic, quote or other representation about a product or service should be verified with the manufacturer or provider. I received media samples to facilitate this post.