A special thank you to the Gaylord Opryland Resort for this complimentary experience.
I always try to find creative and unique ways to enjoy the holidays with my family. This year we were beyond excited to kick off our holiday season with a fun-filled getaway to the Gaylord Opryland Resort in Nashville, Tennessee! For 30 years the resort has hosted "A Country Christmas" filled with amazing lights, concerts, and other various holiday events and activities. Our Christmassy DreamWorks Experience package included an overnight stay, tickets to ICE!, DreamWorks character meet and greets, and a ShrekFeast character meal!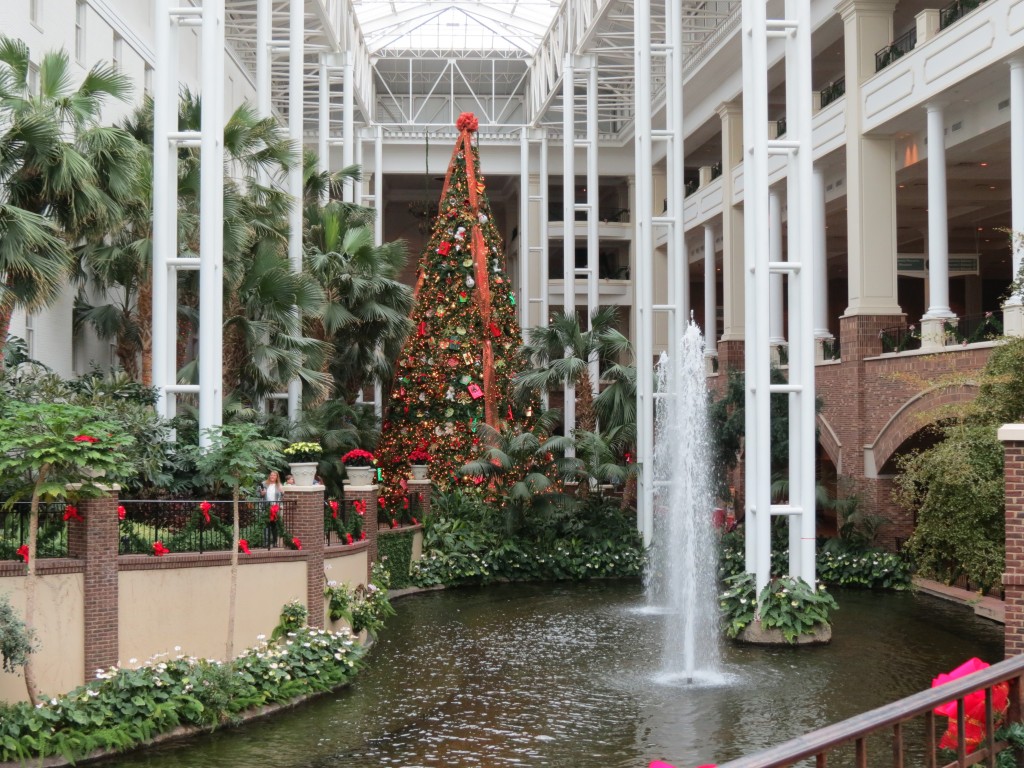 We live just a few hours away and are familiar with the area, so I knew the resort was gorgeous, but I was not prepared for how breathtaking it would be dressed up for the holidays!
Our double queen guest room was well-appointed with deluxe touches like fluffy bathrobes, bottled water, and chocolates on our pillows. The view from our balcony overlooking the Cascades atrium was truly spectacular.
Once we were able to tear ourselves away from the room we headed to ICE! We donned the provided full length parkas and entered into the 9 degree winter wonderland full of exquisite ice sculptures and tunnels, complete with ice slides! A team of expert artisans travel all the way from Harbin, China to create this awesome signature attraction out of more than 2 million pounds of ice every year.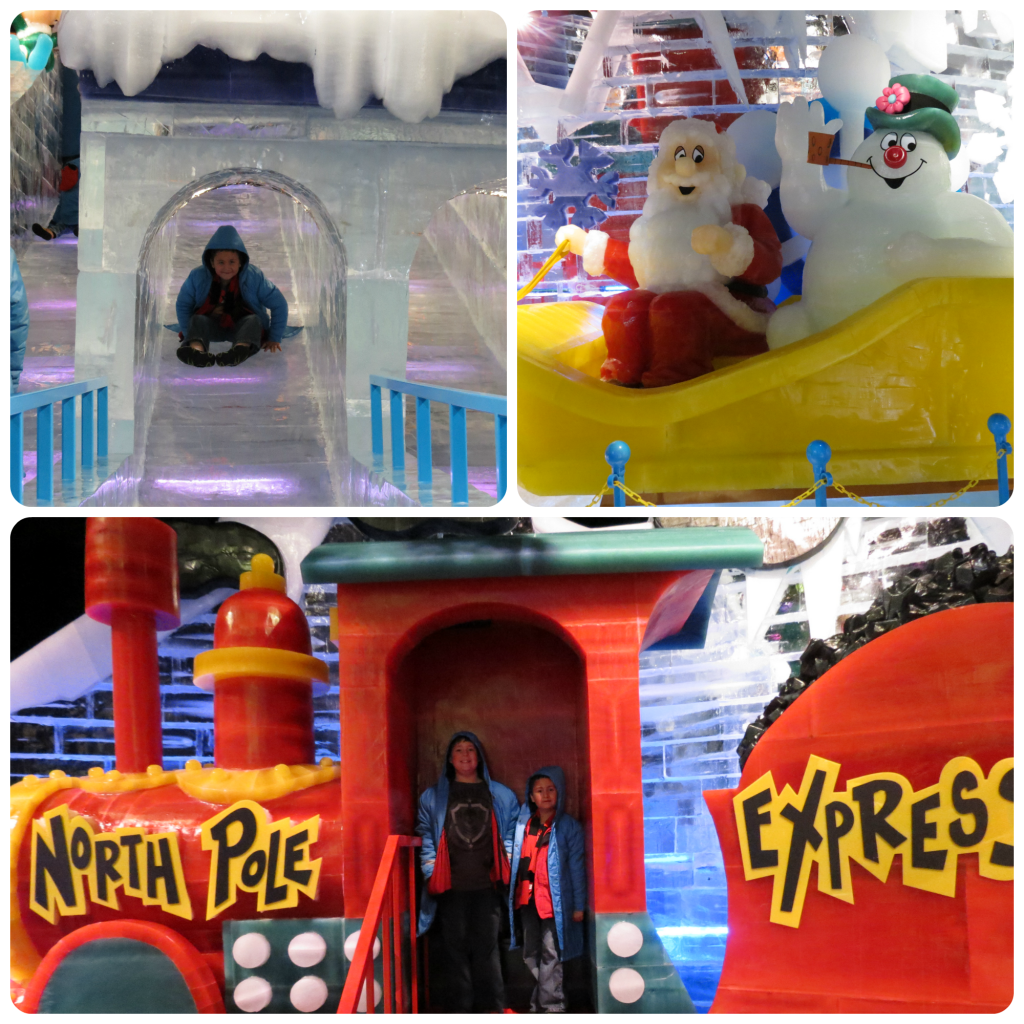 This year the ICE! theme was Frosty the Snowman. In addition to seeing this classic favorite brought to life, there was also a bonus New York City scene with lots of iconic and familiar sights. The exhibit concludes with a sparkling nativity scene that is so intricate it blew me away!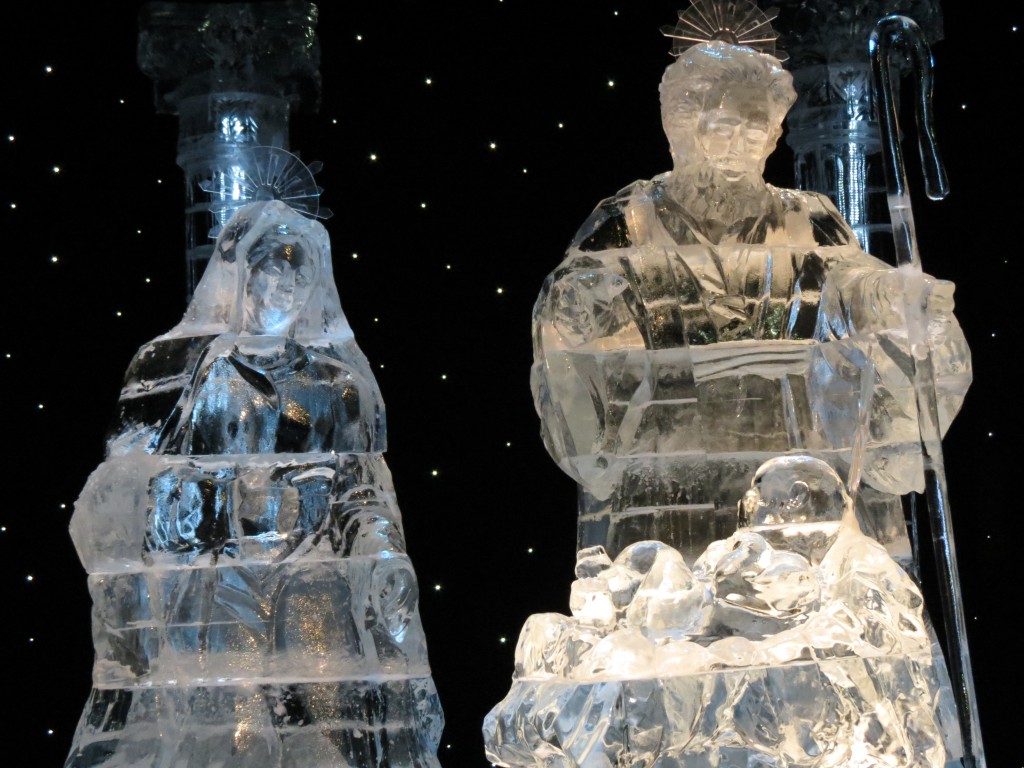 Next on our agenda was the DreamWorks Character Meet and Greets. We met several popular characters and had the opportunity for hugs and pictures. The boys had a lot of fun, even though Garrett was a little more bashful than his big brother Gavin.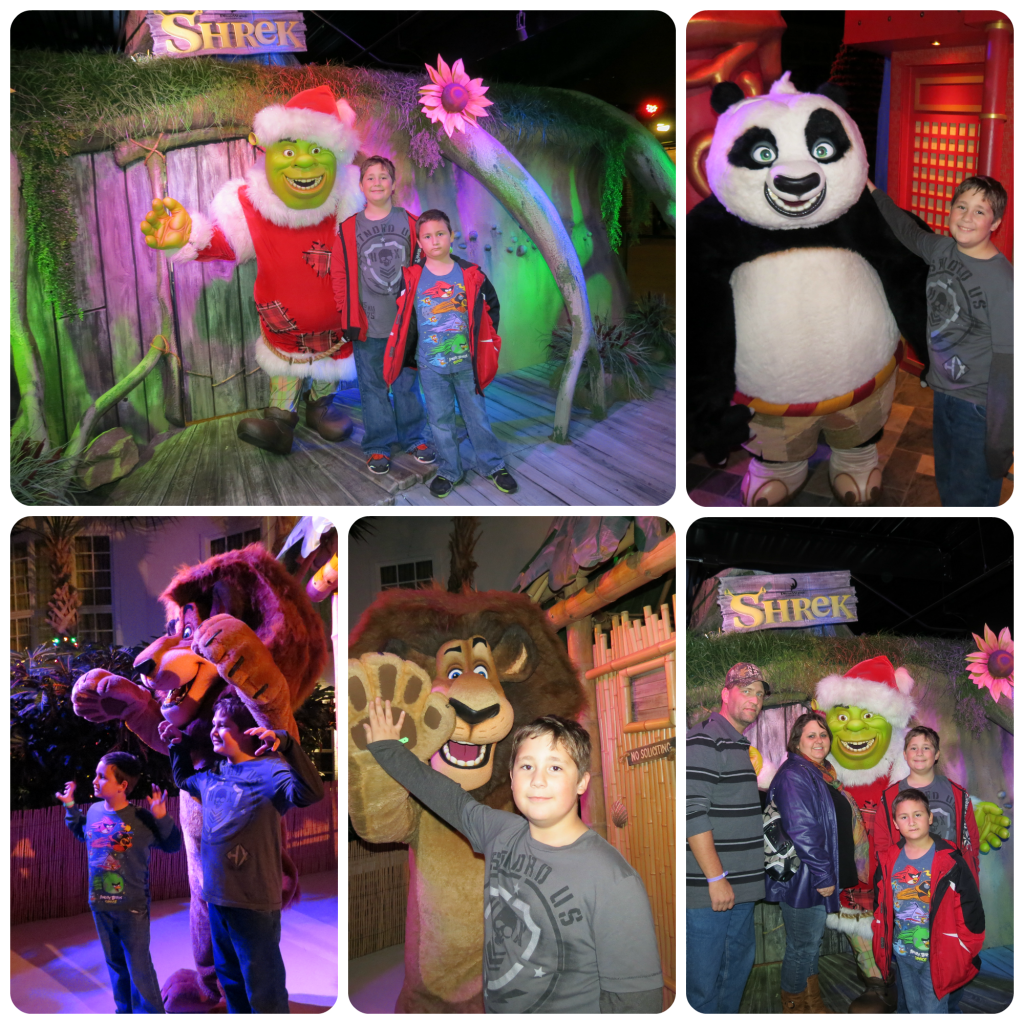 The next morning we headed to the interactive ShrekFeast breakfast. We were sworn in with the Ogre oath and then escorted to our table so we could enjoy delectable goodies from the buffet such as rotten eggs and swamp juice! Shrek, Fiona and Puss-in-boots circled the room for one-on-one visits. We finished off our meal with a trip to the humongous green chocolate fountain!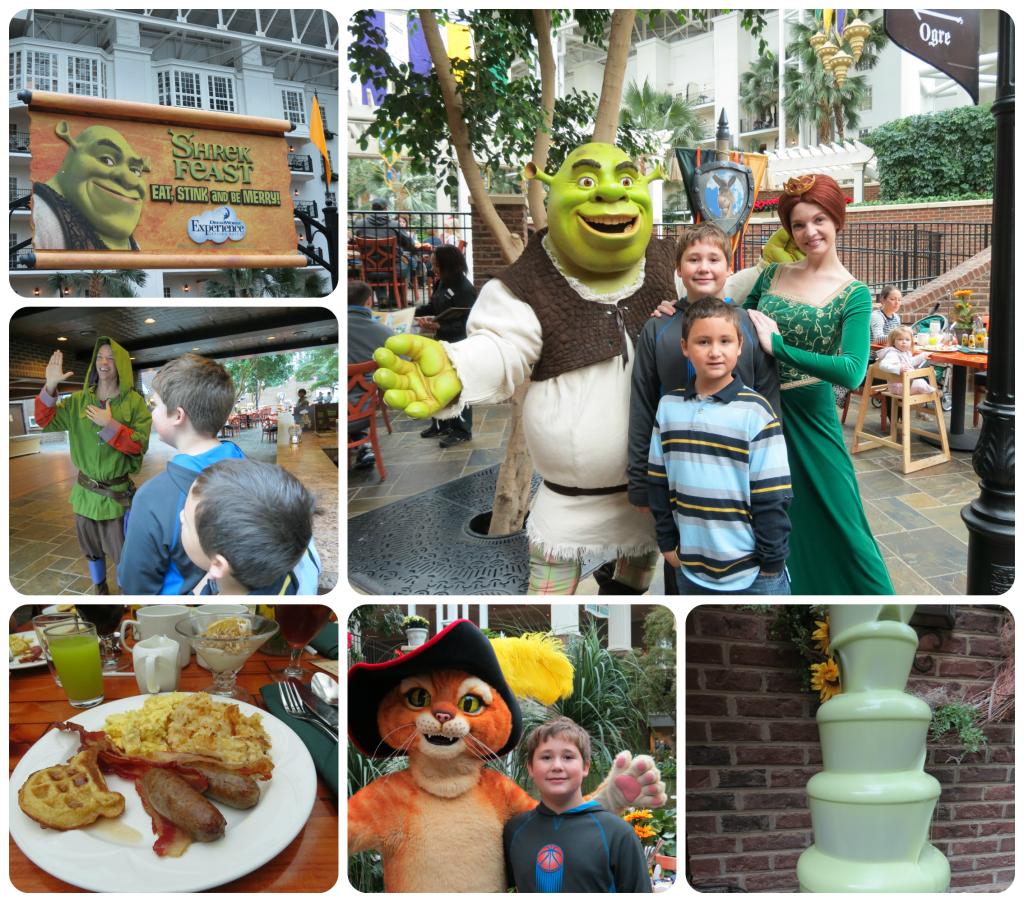 The whole experience was simply magical. The boys are already asking if we can go back with Michelle, who is away at college and was unable to join us unfortunately. If you are looking for a special way to make some lasting memories with your family this holiday season, consider a trip to the Gaylord Opryland Resort. I could seriously spend several days just exploring the resort and all the great amenities it offers! In case you need even more incentive, the Opry Mills mall is right across the street!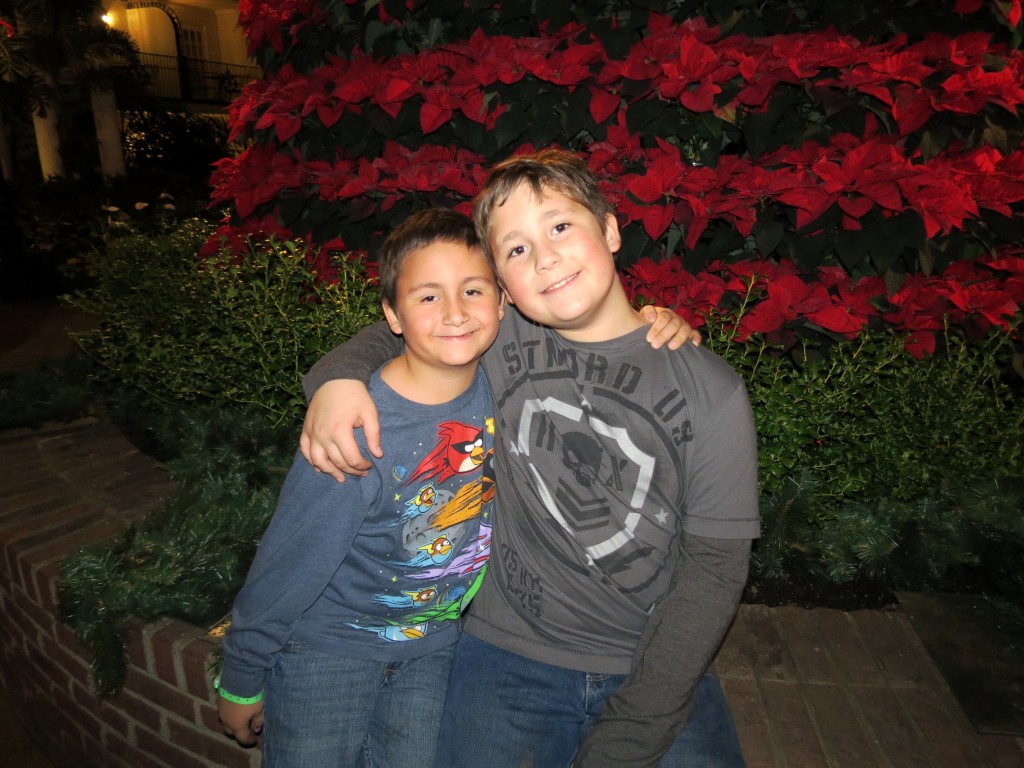 Location
2800 Opryland Drive
Nashville, Tennessee 37214
Ticket Prices
Rates start at just $249. Visit www.ChristmasAtGaylordOpryland.com for more information. For $4 off admission, please visit www.gaylordalert.com/content/Pepsi.