This is a partnered post with HP. As always, all opinions are my own.
I can still remember the excitement and anticipation of waiting for Christmas.  As a child it was the highlight of my year. A day dedicated to spending time with my family and opening up presents that had been taunting me the whole month.  And although the anticipation and excitement is still there, it has changed over the years.  I now get excited with and for my children. They get to experience what I experienced as a child and now I get to experience what my parents experienced when I was a child.
Once December rolls around, the kids just can't help themselves. They are so excited about Christmas that they need constant updates.  And that's where this idea for a Christmas Countdown Garland came from.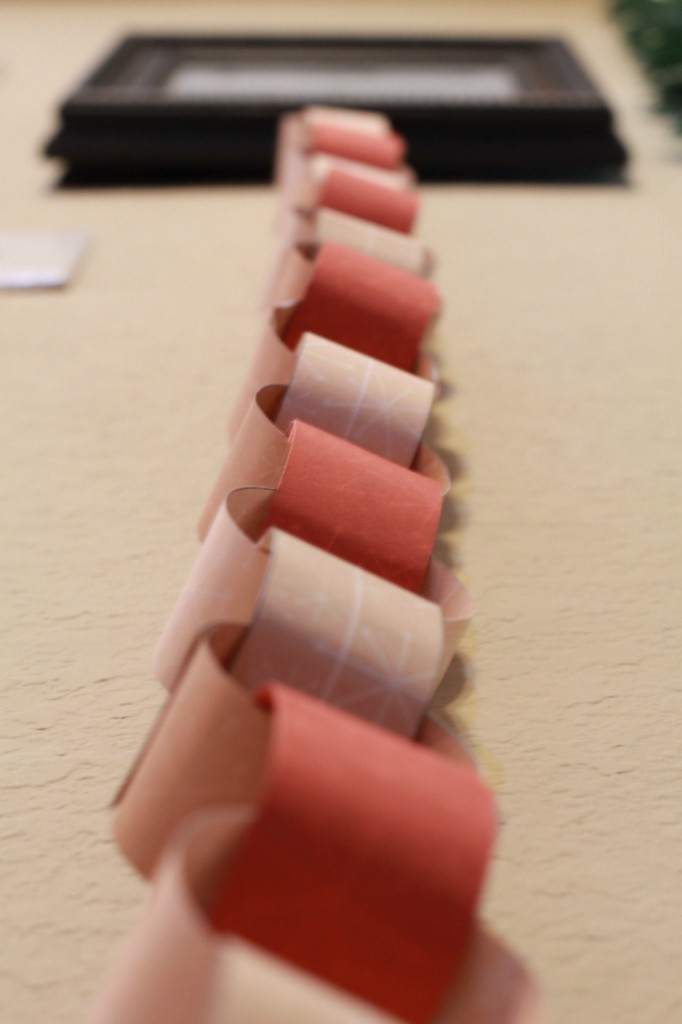 I wanted to throw something together for my children that was super simple and easy, and this Easy Countdown to Christmas Garland was both.  Using the free printables available from Snapfish at Home, I was able to complete this project in under 30 minutes. My children were at school when I made it, so it could have gone much faster if I would have had some help cutting and taping.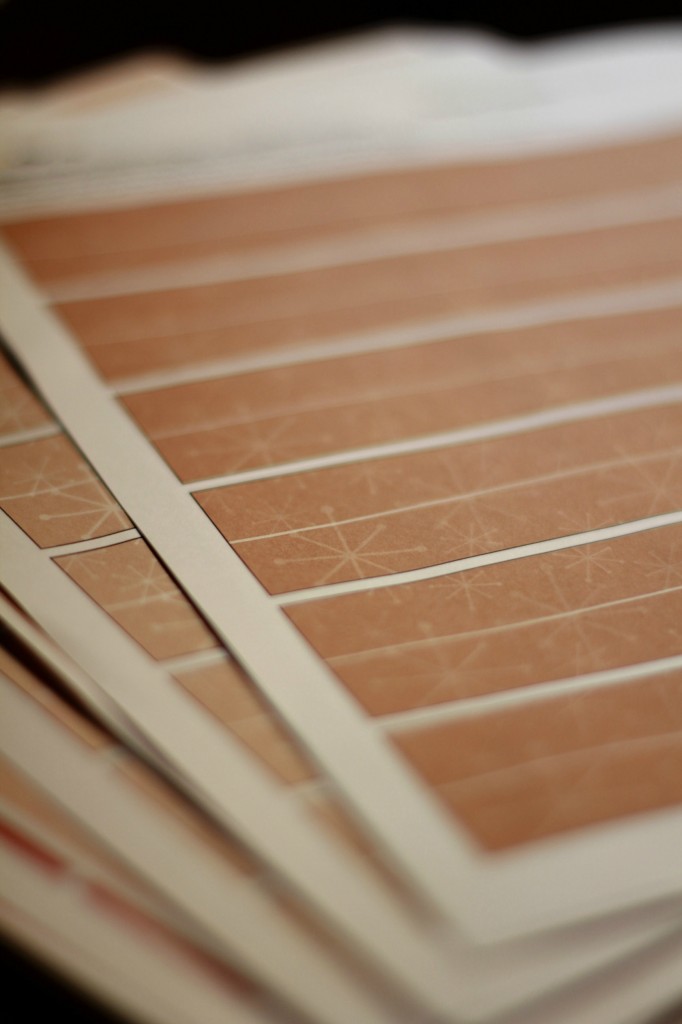 The Snapfish at Home website has an incredible amount of free printables for personal use.  I chose to use the Paper Chain Banner in the Vintage Holiday Party collection.  You can choose to make these double-sided (one of the many features I love about the HP Envy 5530 printer) but since I printed on regular printer paper, I decided to do two separate sheets and glue them together with a glue stick so that it would be thicker and more durable.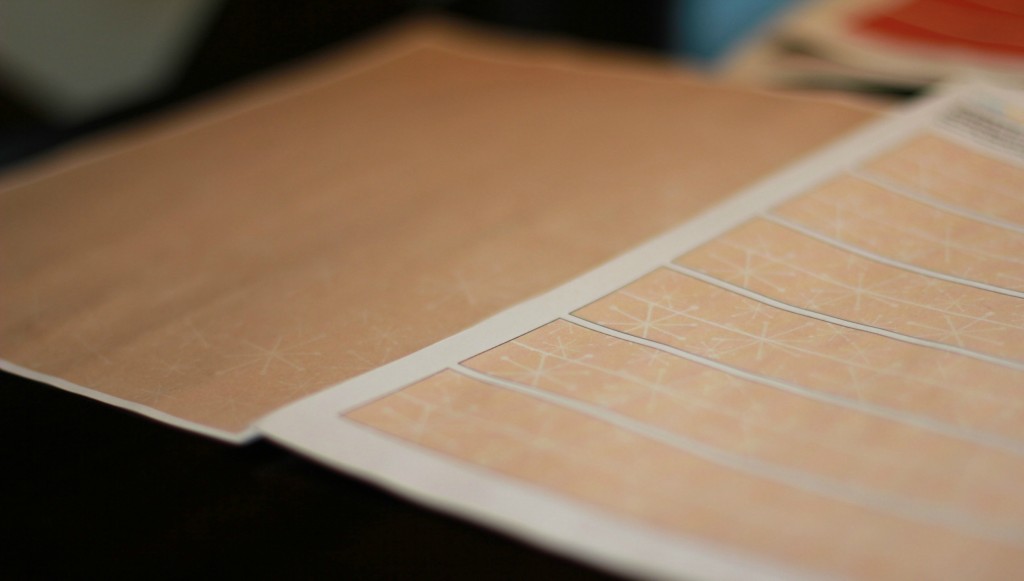 I printed out each page and then made a one copy of a strip page and one of the solid background page so that I would have 24 strips in total once I cut them.  I wanted to have another coordinating color, so when I made the copy on the HP Envy 5530, I used the lighten feature to lighten it up some.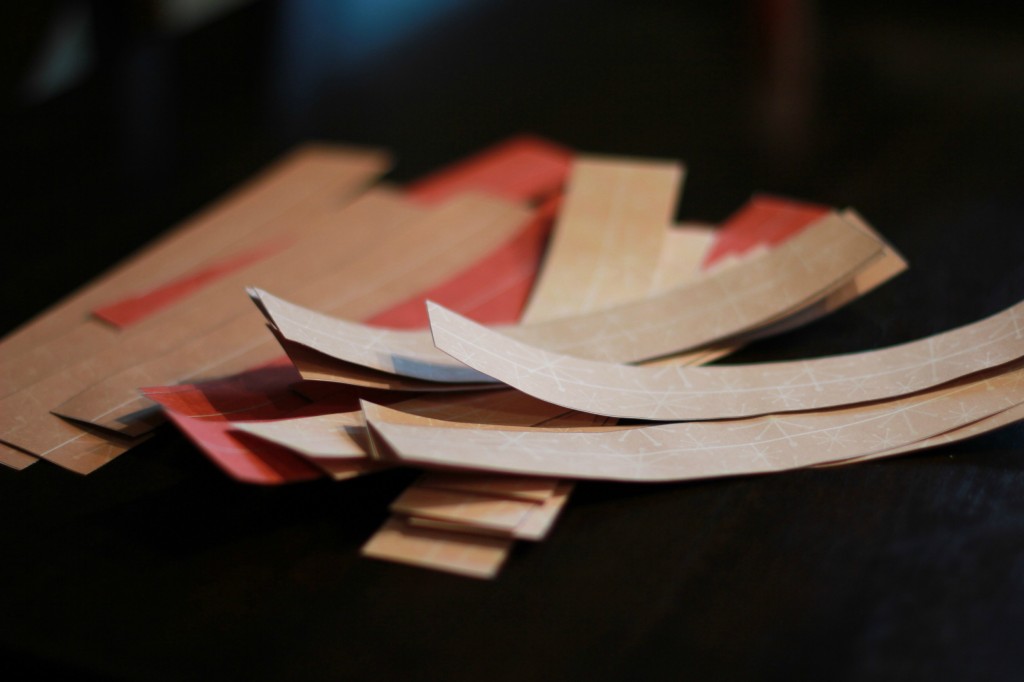 Once I had all the strips cut out, I placed them in order of how I wanted them in the garland.  You could totally skip this step if you don't care about any type of pattern.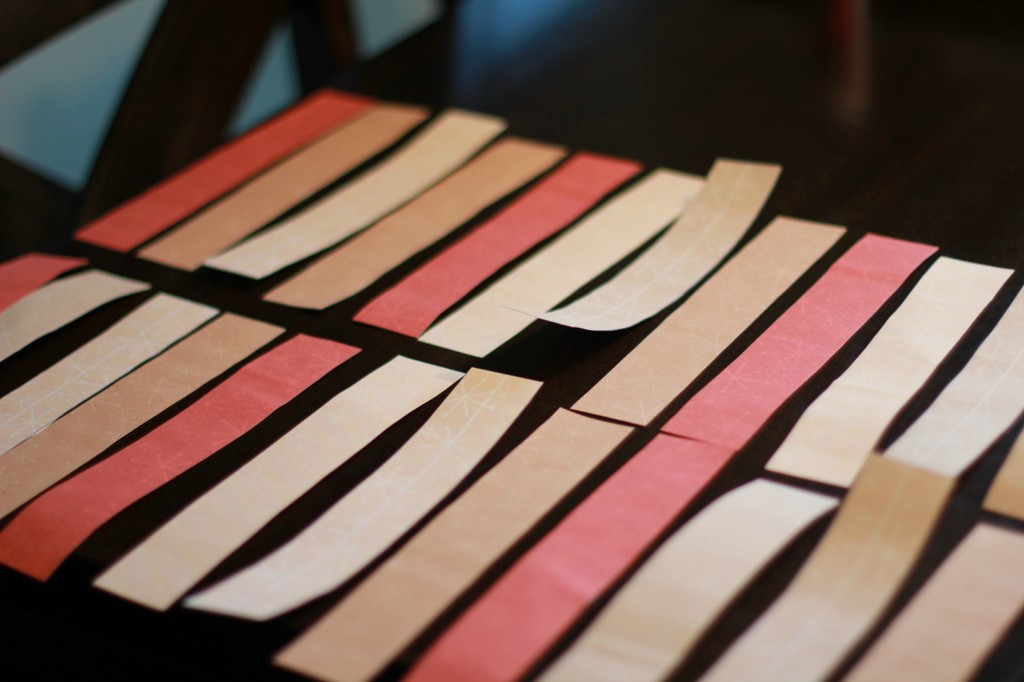 After I had all the strips laid out how I wanted them, I began assembling the garland.  For this step you can use tape, glue or staples, just whatever you have on hand.  I used tape because I only had a limited time.
To start your garland, form a loop in one of the strips of cut paper.  Secure the ends with tape, glue or staples.  Next, pass a strip of paper through the first loop and form another loop; secure the ends.  Continue to add loops to form your garland.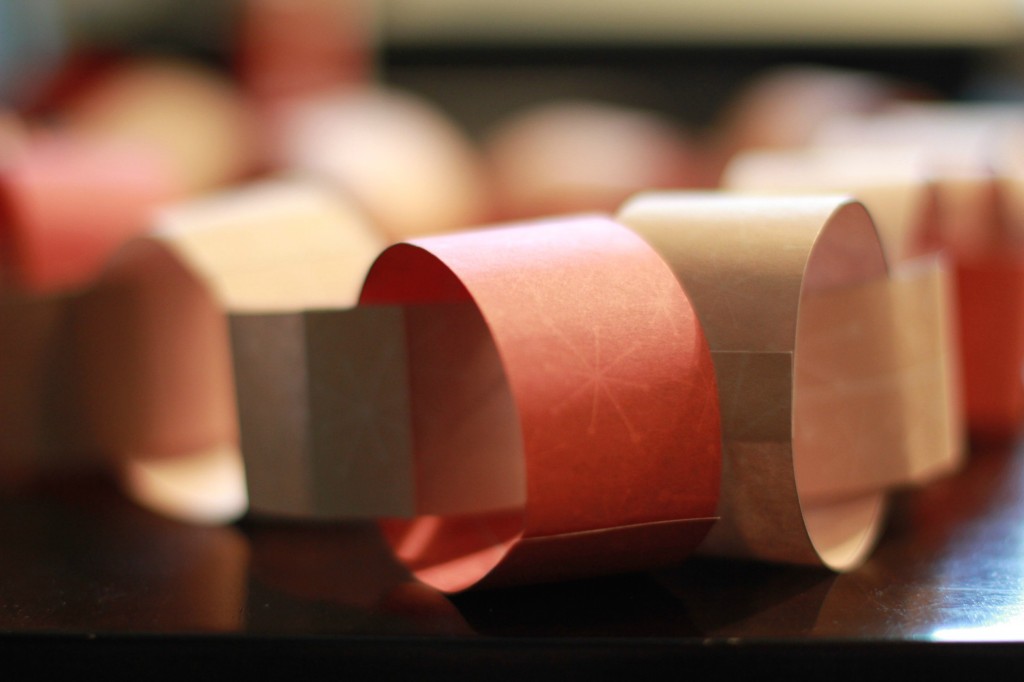 Once I had my Countdown to Christmas Garland completed, I made an image using my brand new HP Spectre Ultrabook.  I placed it in a spare frame I had sitting around the house and attached the garland to the frame using a small glue dot.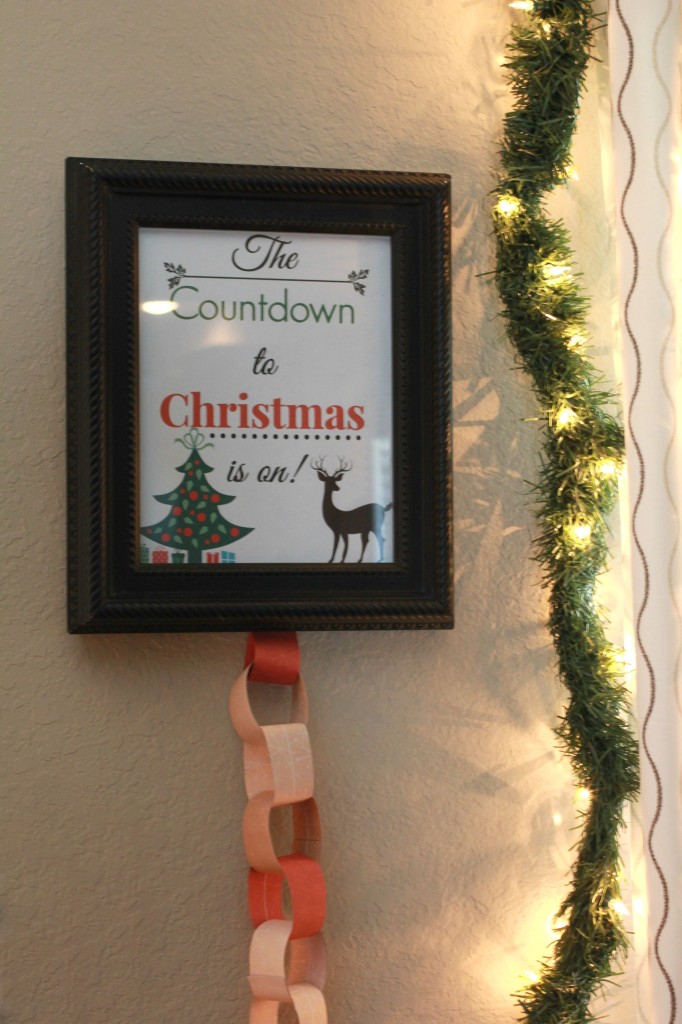 Each night the children get to take one loop off the garland until eventually there are no more left.  When there are no more loops left, the next morning will be Christmas day.  Each loop represents a day until Christmas.  We started ours on December 1st, so we needed 24 loops.  If you start your countdown sooner, you will need more loops.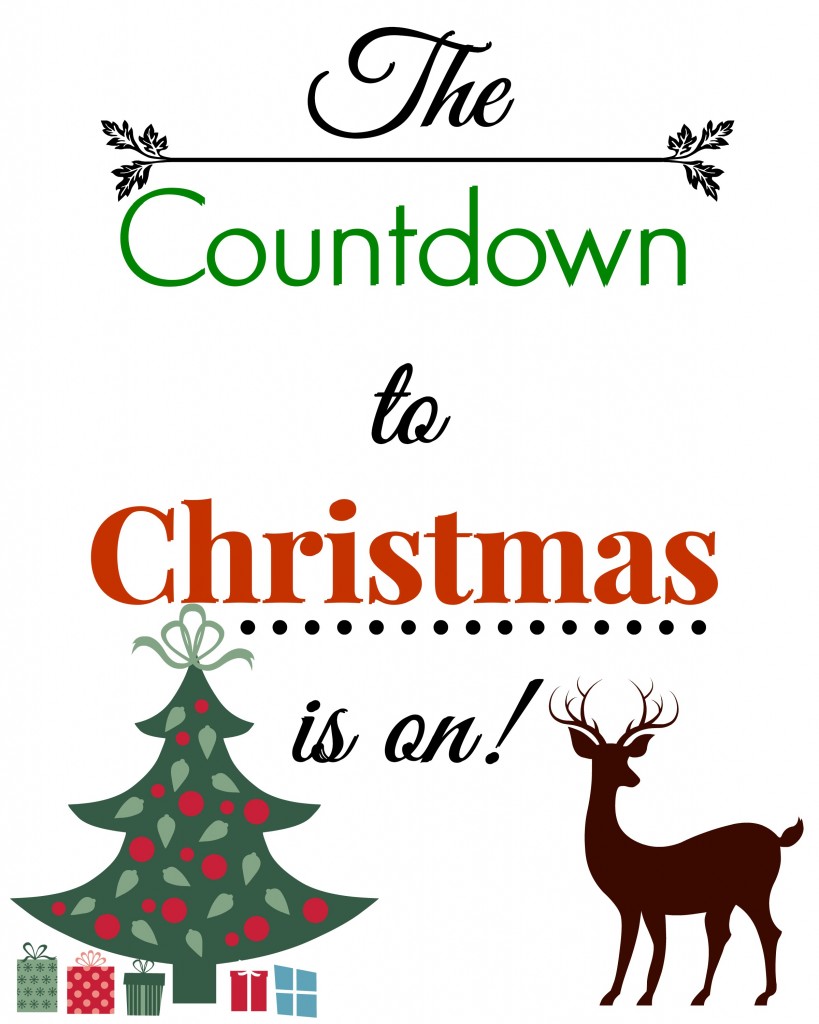 To make this Easy Countdown to Christmas Garland, I used the HP Spectre 13 Ultrabook and HP ENVY 5530 e-All-in-One printer.  The HP Spectre 13 Ultrabook is a slim, lightweight laptop that performs like a heavyweight.  The touchscreen feature alone takes this laptop into the next category.  You can still use the touchpad if you want, but really there is no reason to!
The printer is an all-in-one printer that allows you to print from your computer, smartphone, tablet and more.  As I mentioned earlier, with the duplex printing feature, you can automatically print on both sides of the paper, therefore saving you money on paper costs.  This printer is also eligible for the Instant Ink program that can save you up to 50% on original HP ink.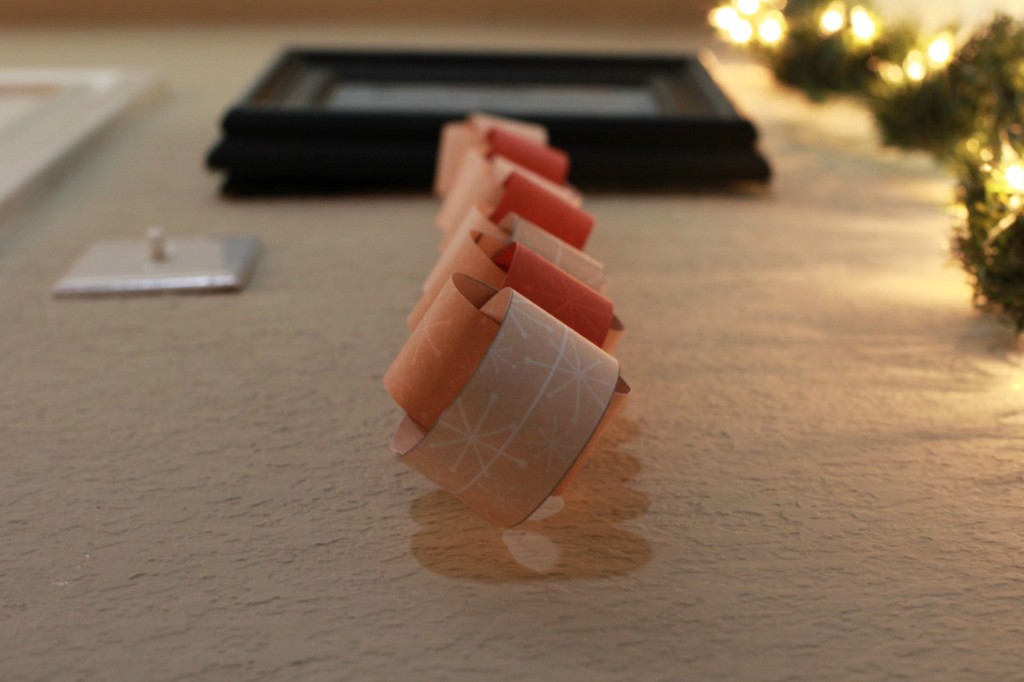 My kids are getting more and more excited each day when they get to take away one loop.  Each loop is one more day closer to Christmas and one more day closer to Christmas is one more day closer to opening their presents.
Do you still remember the excitement of waiting for Christmas when you were a child?