The cold weather has finally reached us here in South Texas and that means this mama is ready for some warm, hearty soups and stews.  Since we don't have many cold months here, I take advantage of the time we do have and enjoy it as much as I can.  There is just something super comforting about flannel pj's and a warm bowl of stew.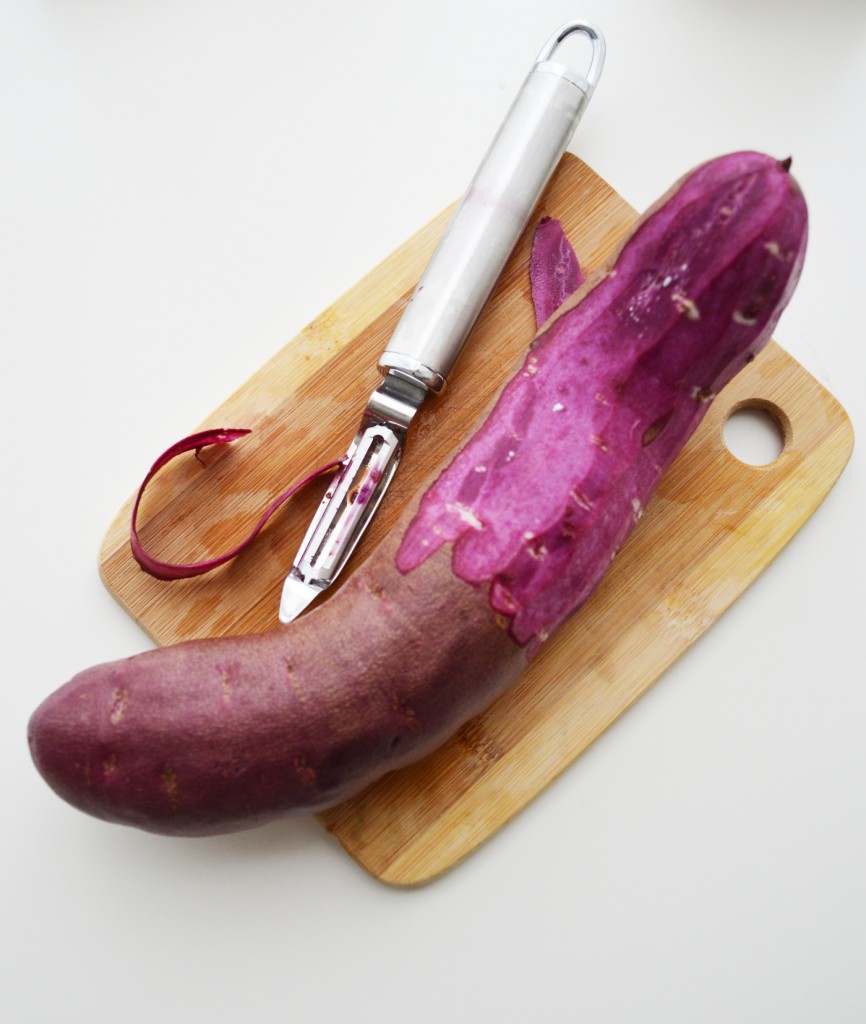 Preparing meals that are easy and healthy is incredibly important to me.  I want my family to be healthy and they rely on what I make in the kitchen. I find that when a recipe is easy to prepare it often makes it to the top of the list.  And if it's at the top of the list it gets made more often.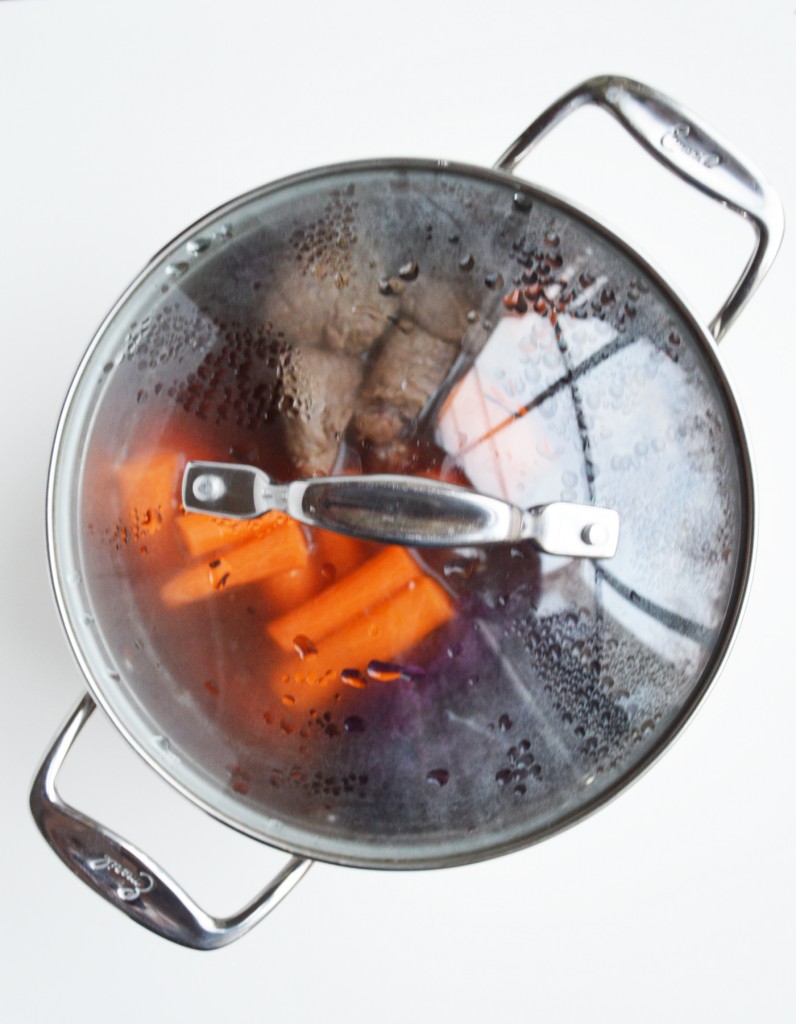 Three Hour Stew with Purple Sweet Potato
A hearty, colorful beef stew with purple sweet potato and carrots.
Author:
Crystal @ Simply Being Mommy.com
Ingredients
1 large purple sweet potato

4 large carrots
1 pound stew meat
½ of a small onion

1 small fresh garlic clove

4 cups beef stock
½ cup A1 or steak sauce
Instructions
Thoroughly wash all of your veggies; peel sweet potato and carrots. Cut the potato into a few large pieces and put into the pot. Cut the carrots into smaller, uniform pieces; cover and chill. The carrots will be added with about 1 hour left to cook (or you may cut them into a couple large pieces and add them now).
Add all ingredients, aside from small carrots, to the pot. Cover with the lid slightly cracked and set the temperature to medium low. This may need to be adjusted. You want a very low simmer, but not a boil. Low heat over a long time will help the meat become perfectly fall apart tender.
Check periodically. With about an hour left add carrots, mixing in well to ensure they cook evening. This amount of cook time will give you sweet potatoes that fall apart, that will further thicken the broth for a super nutritious and tasty finish.
This easy stew recipe can't get much simpler, y'all!  It's tasty, it's easy and it's fun to look at. I absolutely adore all the colors in this dish especially the bright purple from the sweet potatoes.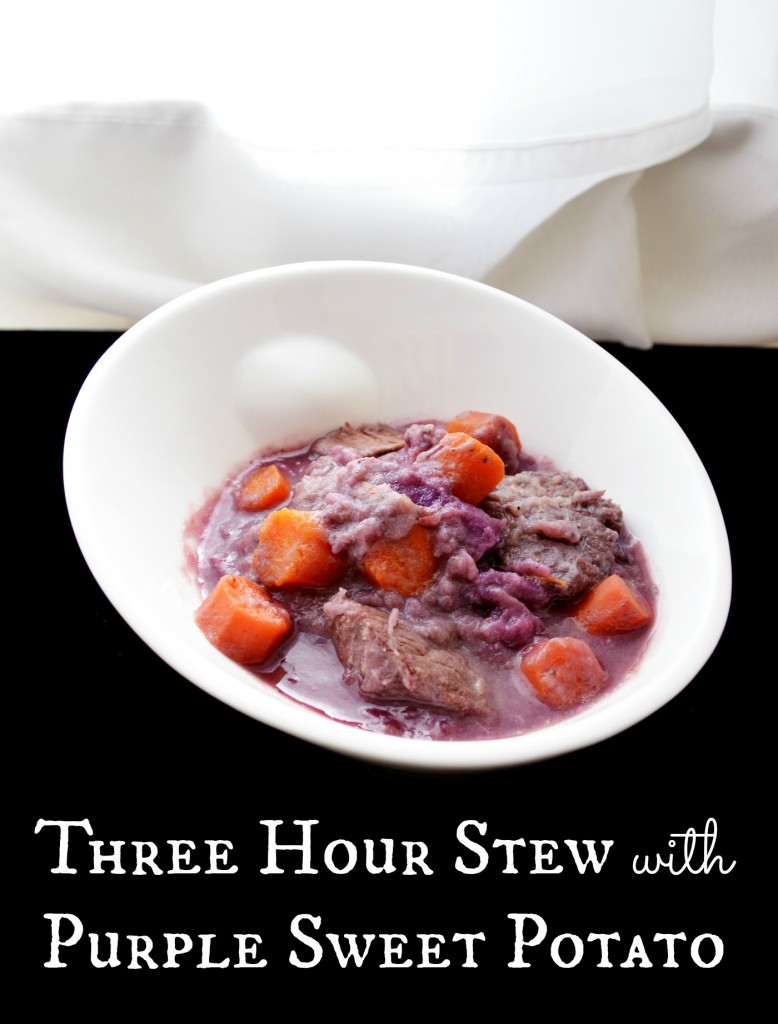 What is your favorite thing about the colder weather?