Product provided for review. As always, opinions are my own.
Living with someone who suffers from allergies can sometimes be difficult for the whole family.  Having a husband who suffers with allergies, I know this from first hand experience. We take preventive measures around the house to reduce the things that cause him issues, but sometimes, even our best doesn't do much for the one who is suffering.
With spring right around the corner, I wanted to get a jump start around the house to see if I could help reduce the amount of allergens in our home.  When I got an email asking if I'd like to review the Luma Comfort Air Purifer (model AP400W), I decided to give it a go.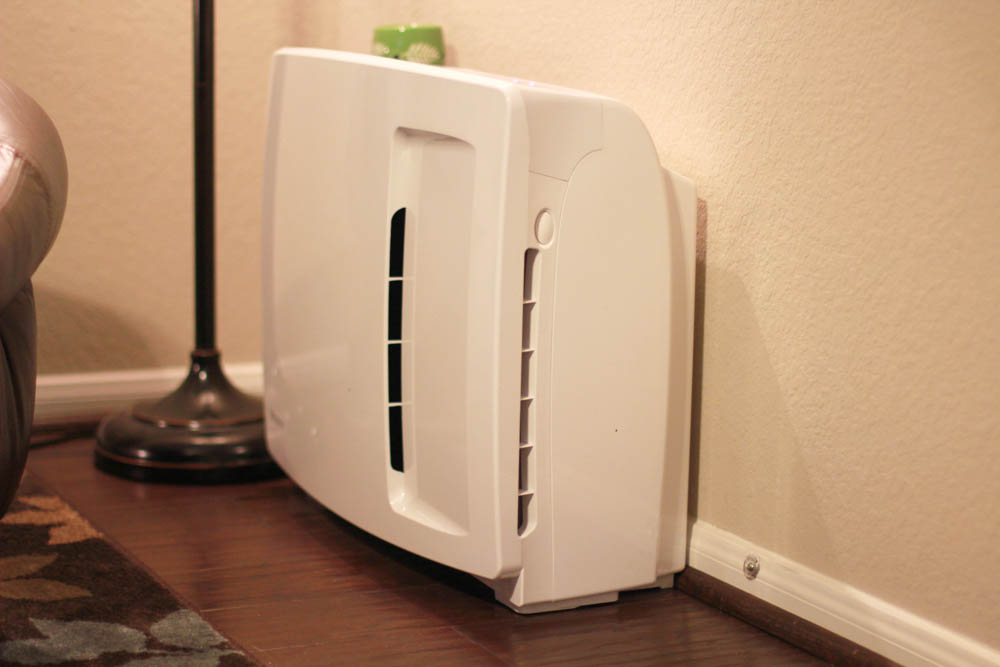 The Luma Comfort Air Purifier has a five-stage air purification system that claims to remove 99% of airborne particles.  This particular model is designed for living spaces up to 400 sq feet and we currently have ours sitting in our living room.
The air purifier is much larger than I thought it would be, but since it's white it doesn't stick out all that much. We have ours against a wall right beside a chair so that it isn't much of an eye sore. It's fairly thin so it's easy to put behind or beside something.
We just recently got a new dog and as we all know dogs can be smelly. Another feature of the Luma Comfort Air Purifier is that it removes unwanted odors and eliminates harmful bacteria and viruses. With five people in our home, I like taking comfort in knowing that if one of us brings in a virus, the rest of us have a good chance of not getting it.
The Luma Comfort Air Purifier features a touch panel control system as well as a programmable timer. I like being able to easily turn it on and off, or set it for a certain period of time. I don't want it to run constantly, so I usually just turn it on and run it for two or three hours each day.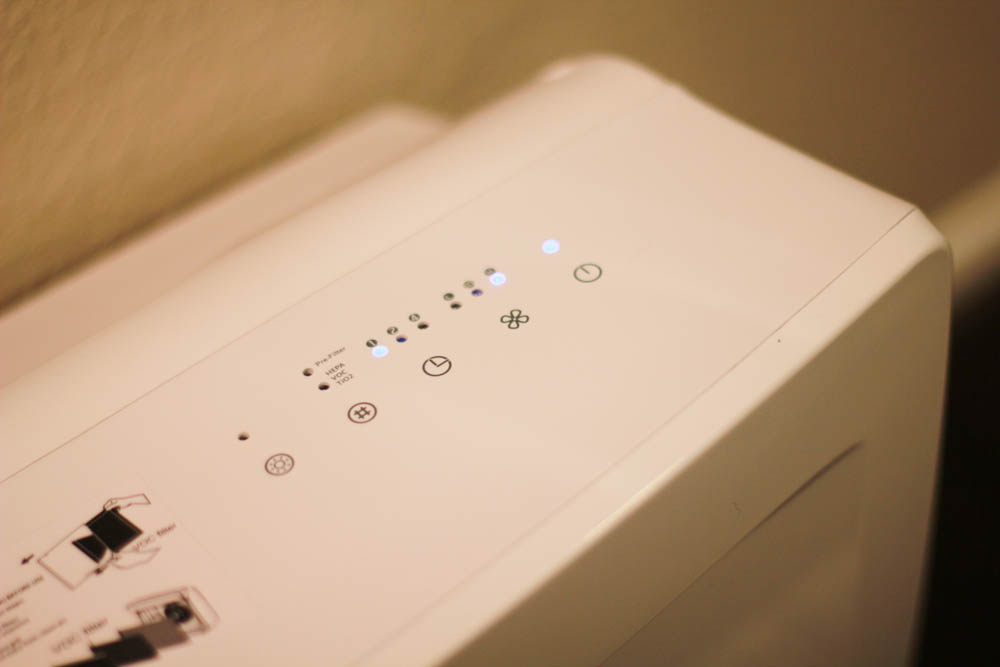 It has three different speeds: low, medium and high. When the machine is running on low, I don't even hear it. When it's running on medium or high however, I can hear it. It isn't annoying loud, but you can hear it.
Getting the Luma Comfort Air Purifier set up was incredibly easy and I did it all by myself without the help of my husband. The unit itself weighs about 19 pounds, but the total weight with packaging is about 22 pounds.   Most of the work is done for you, but when you set up the machine, you do have to remove the front cover, remove all the filters and remove the plastic wrapping from the filters. Once you've done that it is as simple as putting the filters back into the machine in the proper order, which is carbon pre-filter, HEPA filter, VOC filter, TiO2 filter and UV.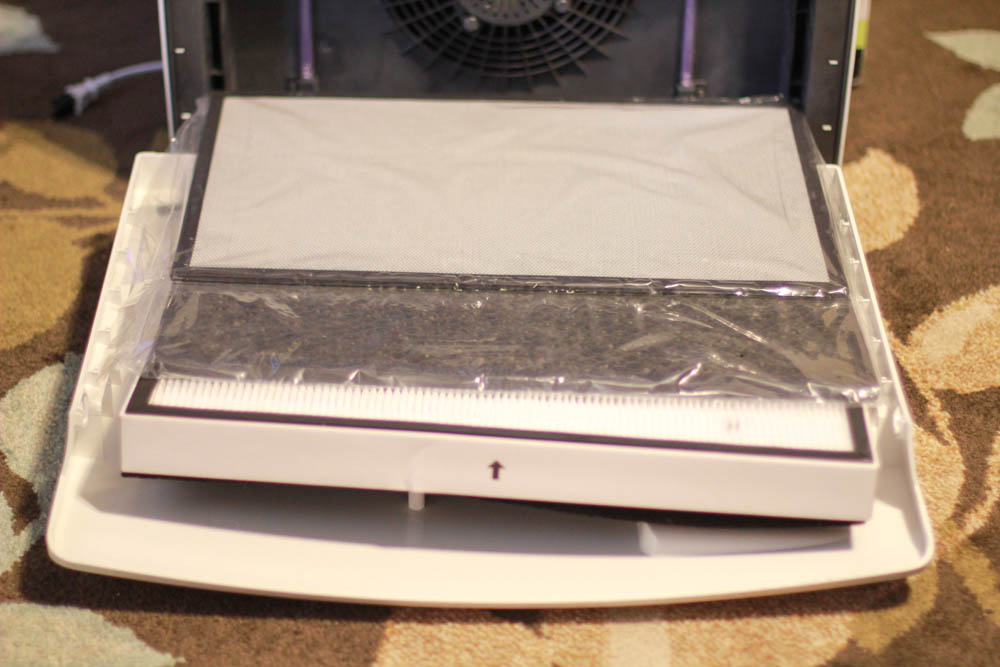 This machine is also equipped with a UV button that can be turned on or off. I don't always use this function, but last week when my husband came down with a stomach bug, I definitely used that feature. The UV light is used to destroy organic contaminations such as viruses, mold and bacteria.
As with all filters, these will eventually need to be replaced. I haven't had mine long enough yet to be alerted that they need to be replaced, but as a general rule, the HEPA, VOC and TiO2 filters last about 180-365 days and the carbon filter will last about 60-90 days.   I did some quick searching online and the filter replacement pack is about $90.
Without testing the air quality in my home I have no way of knowing for sure if the air purifier is actually helping. What I have noticed while I've been using the air purifier is that my home doesn't have the stale smell I sometimes noticed upon returning home after I'd been away for a few hours. With us having an unseasonably cold winter here in Texas, I haven't been able to open up the windows and doors and I think the air purifier is helping to eliminate the stale air in our home.
Overall I'm pleased with the unit. It is a bit larger than I'd like, and the filters are a bit pricey, but if it helps my husband with his allergies, it's definitely worth it.
Buy:
You can purchase this Luma Comfort Air Purifier for the suggested retail price of $269.99.
 How do you deal with allergies in your home?