I've never really thought of myself as a truck kind of gal. I drove my parent's truck for a little while before they bought me my first car and it just seemed like a big, manly vehicle to me.  Over the years I've driven smaller, sporty-type cars, minivans and SUV's. But as my family grew, so did my vehicle.
One of things I do as a blogger is test drive different makes and models of vehicles for a specified period of time.  This past week I had this 2014 GMC Sierra 1500 4WD Crew Cab SLT in my possession. Pretty sharp, don't you think?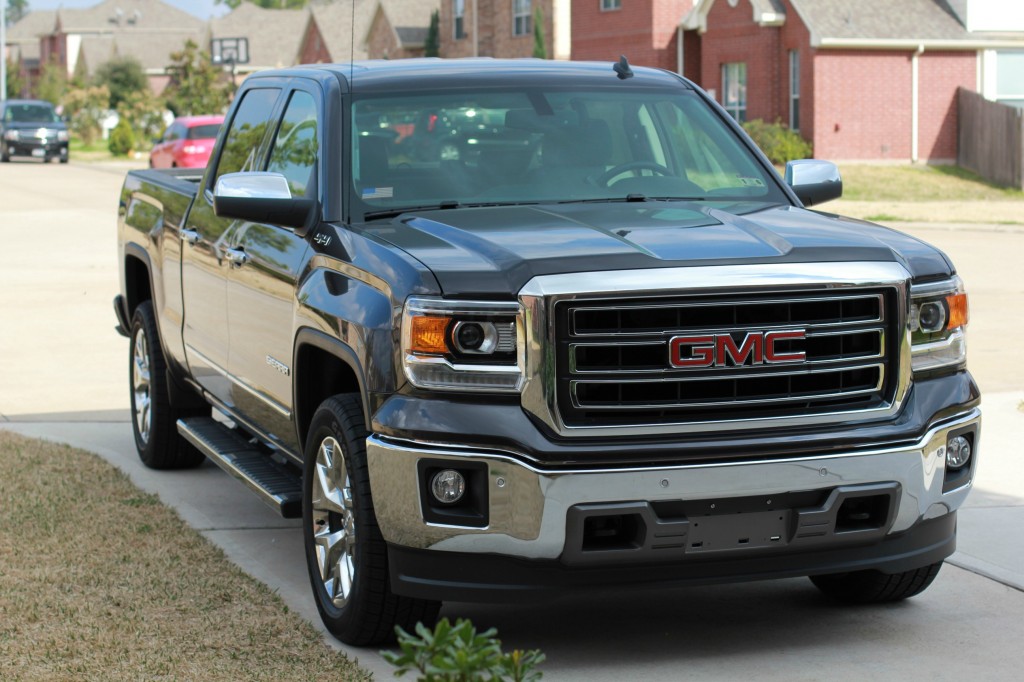 When this mammoth-sized truck arrived in my driveway last week, I was seriously overwhelmed at its size.  It's been YEARS since I've driven a vehicle this large.
(I'd tell you how many years but that would be giving away my age, and well, some things are better kept unsaid.)
It didn't take long for me to absolutely fall head over heels for this truck. I could scan in the window sticker for you, and show you all the fancy equipment and luxurious options, but for the sake of your sanity (and mine), I'm going to make it easy. So instead, I'm going to give you my 10 Reasons Why Trucks Aren't Just for Boys (because that is what I've thought all these years).
It's Pretty. Just look at it. It's sleek, it's shiny and it's definitely one of the better looking trucks on the road today. I'm not sure you'd ever hear a boy say his truck was pretty, but it's totally acceptable for us gals to say it.
Remote Start. I don't think I'll ever own another vehicle without remote start. My current vehicle has it and I use it almost year round. It's perfect for those super hot days and those super cold days. I'm sure boys love this feature too, but it had to be a female who inspired this life-changing technology.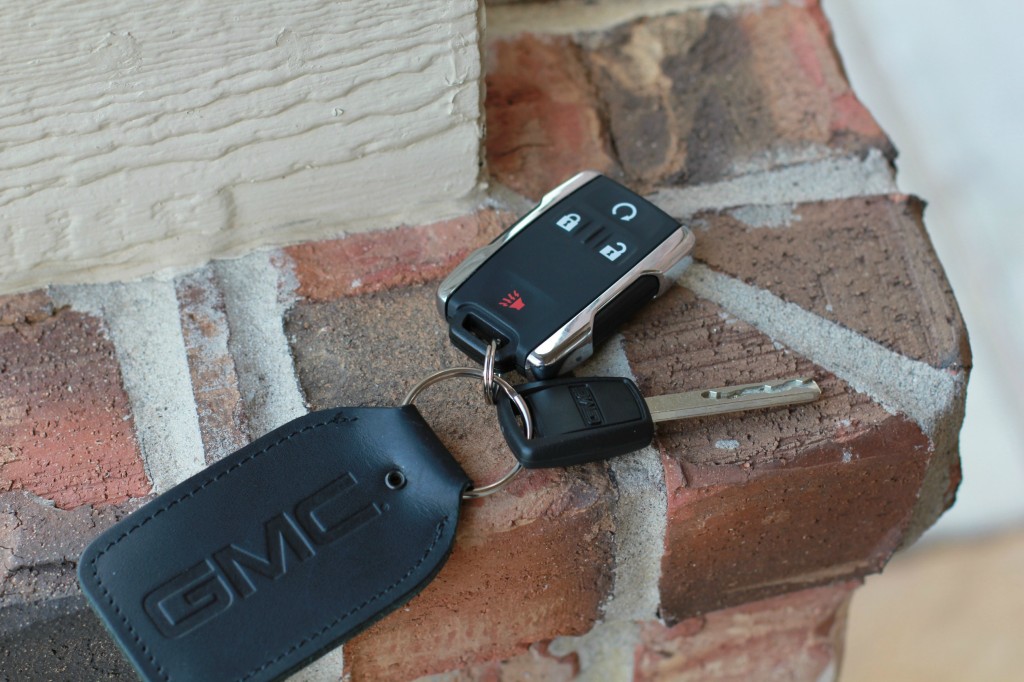 Plenty of Storage. Because I have three children, I keep first aid supplies, baby wipes, snacks, etc. inside of my vehicle in case of emergencies. I love the amount of storage space in this truck. In addition to the double glove box (one of which locks), the center console has a deep compartment that made it easy to hide things. (Don't act like you never hide your favorite chocolate from your hubby and kids.)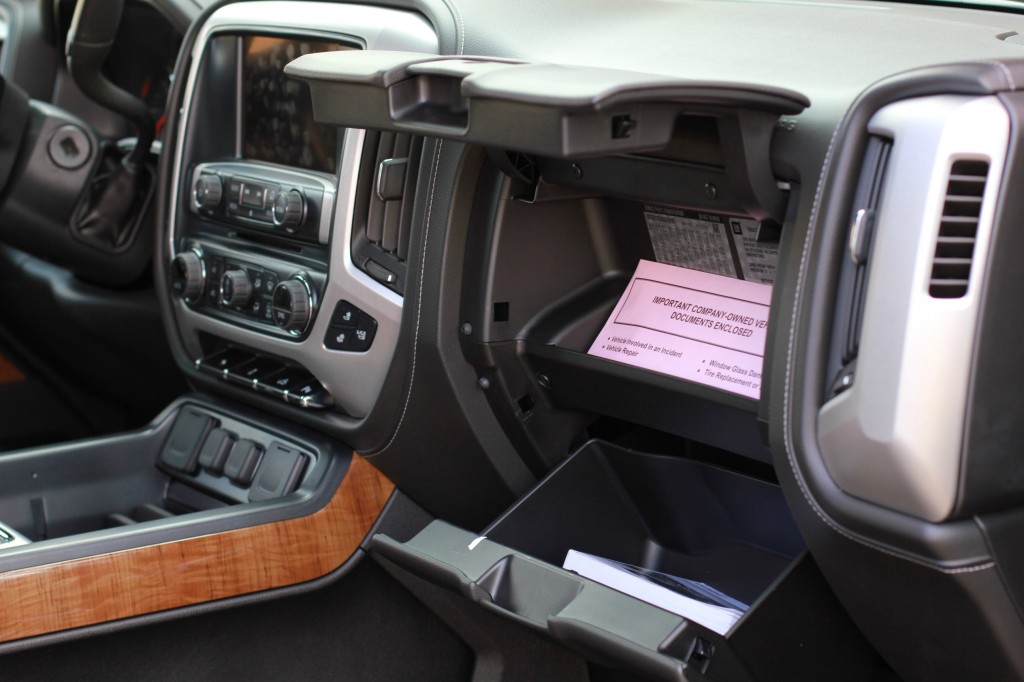 Heated Steering Wheel. Lets just be honest here. This is totally a luxury feature, but I absolutely love it.  There are only a few days out of the year that I'd use this feature (I live in Texas, y'all), but irregardless of how much I'd actually use it, I think it's genius.  I think it is important that us gals keep our delicate hands warm…don't you think?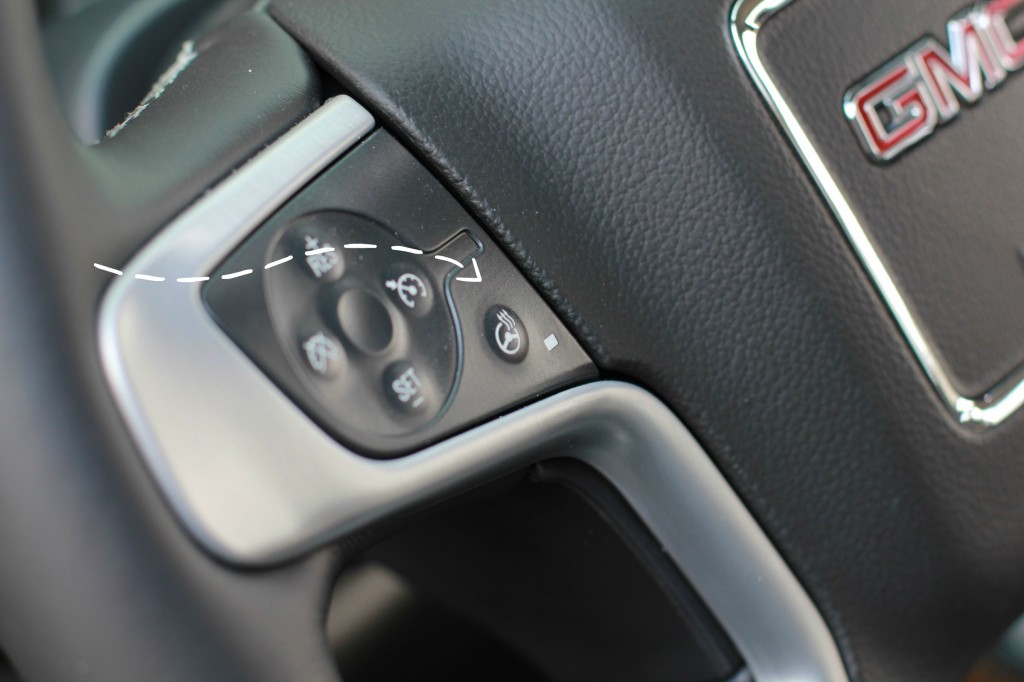 Ports Galore. With all the technology that we use, it was a huge help to have so many ports available to charge and use all of our devices.  In addition to the 110-volt power outlet, there were several USB ports.
Superior Sound. I'm a sucker for music and the sound that comes from the Bose Audio System is impressive. It's definitely not your standard set of speakers and provides you with a much better sound experience.
Spacious & Roomy. One of my biggest fears was that all three children had to sit right next to each other while we were traveling. In our GMC Acadia Denali they all have ample room so I don't have to worry about tight quarters.  Thankfully, the backseat of the Sierra is much more spacious than I thought it would be and even though two of my children are still in boosters (not shown), they all fit comfortably in the backseat.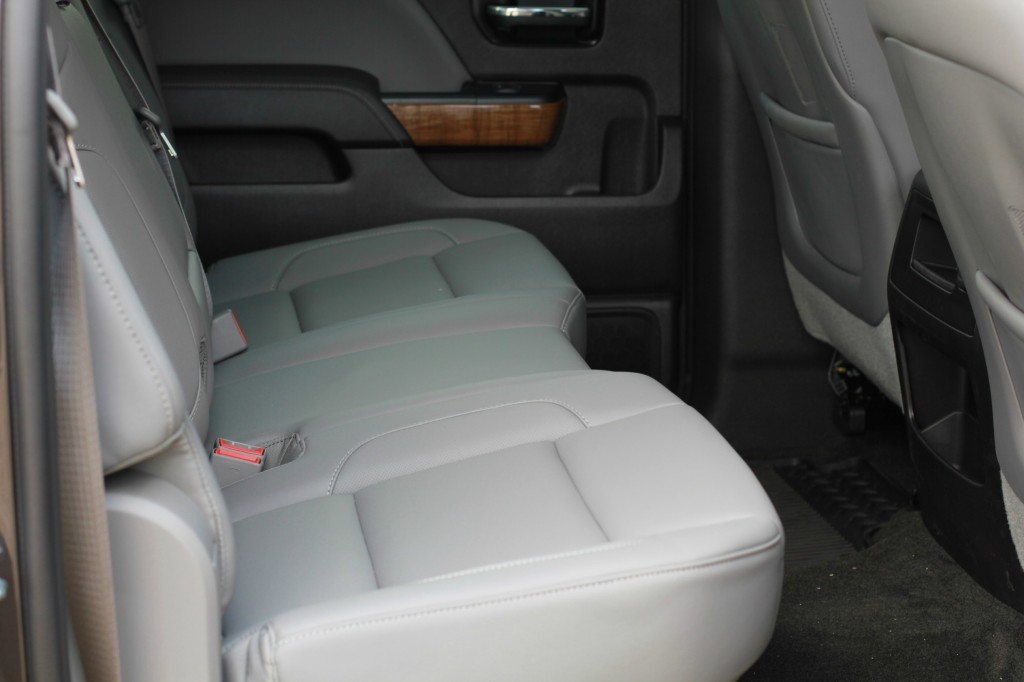 Memory Adjust. This is one of those features that once you experience, you can't imagine life without it. It allows you to set your personal seat preferences (up to two) so that with a touch of the button the seat automatically adjusts to those settings.  So when your husband drives your vehicle and doesn't adjust it back, no more hollering ladies.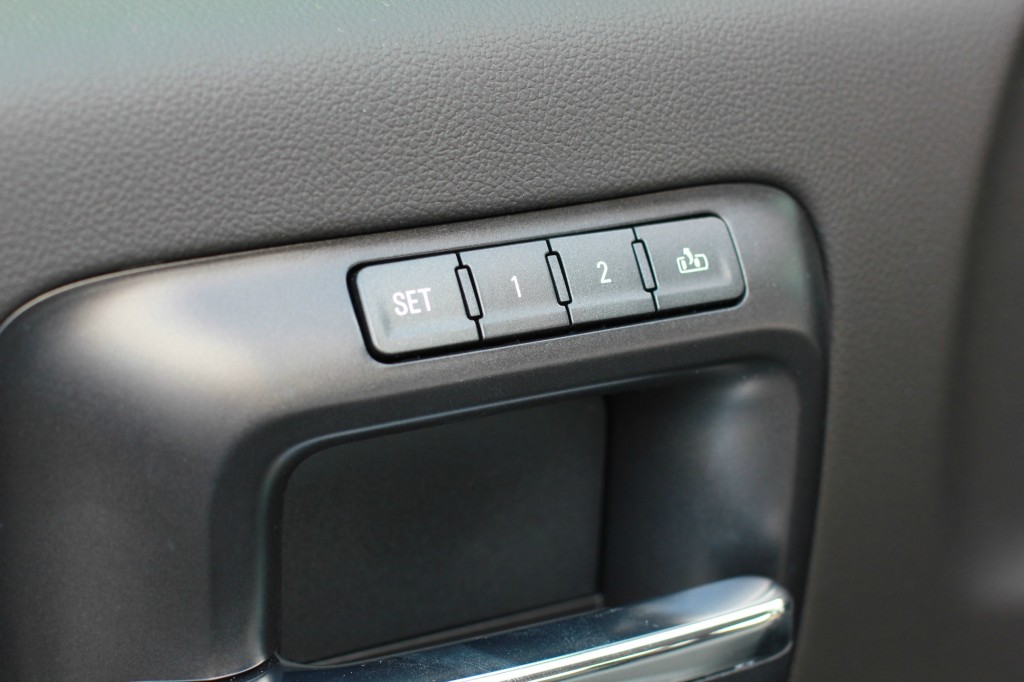 Onstar. I've had Onstar on my personal vehicle since I purchased it but never used it.  It wasn't until last week that I understood the importance of a service like Onstar. I had a brief lapse of brain function and locked my dog, my purse, my phone and the keys in the truck last week, with it running. I happened to have my iPad so I used it to text my husband to call for help. He called OnStar and with a few questions they were able to remotely unlock the truck. If your vehicle is equipped with Onstar, don't let your subscription lapse. It's worth every single penny.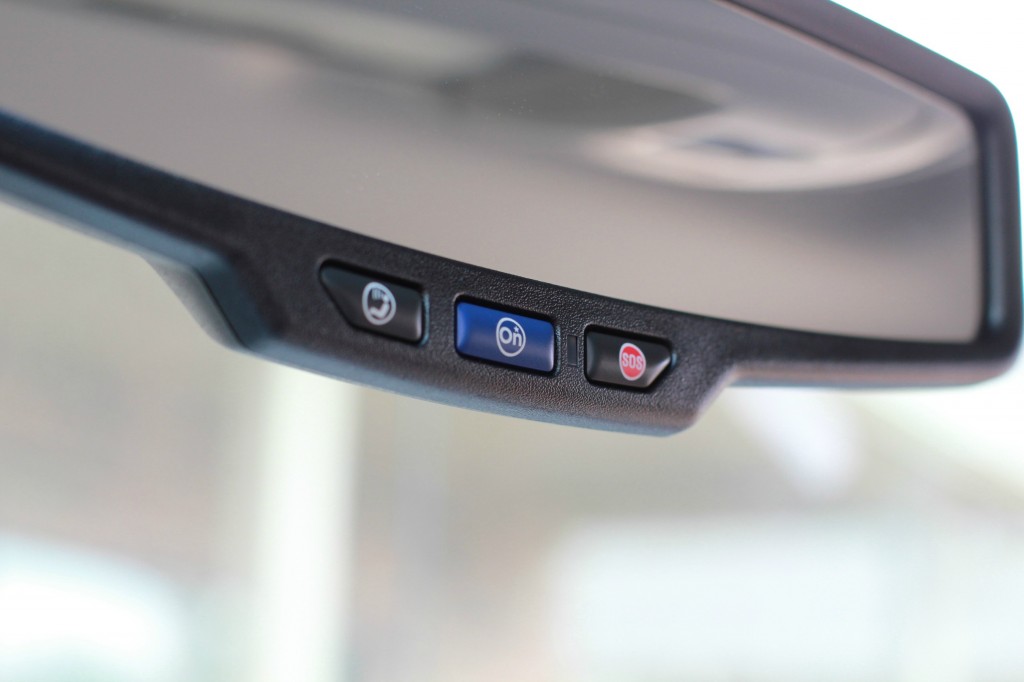 Heated & Cooled Seats. Seriously, y'all…heated seats are by far the best thing ever invented. I absolutely love getting into the car on a cold day and having a warm butt. My husband on the other hand uses the cooling feature almost as much as I use the heat. Again, this is one of those features that doesn't sound all that important until you actually have it. I guarantee I'll never purchase a vehicle that doesn't have this feature.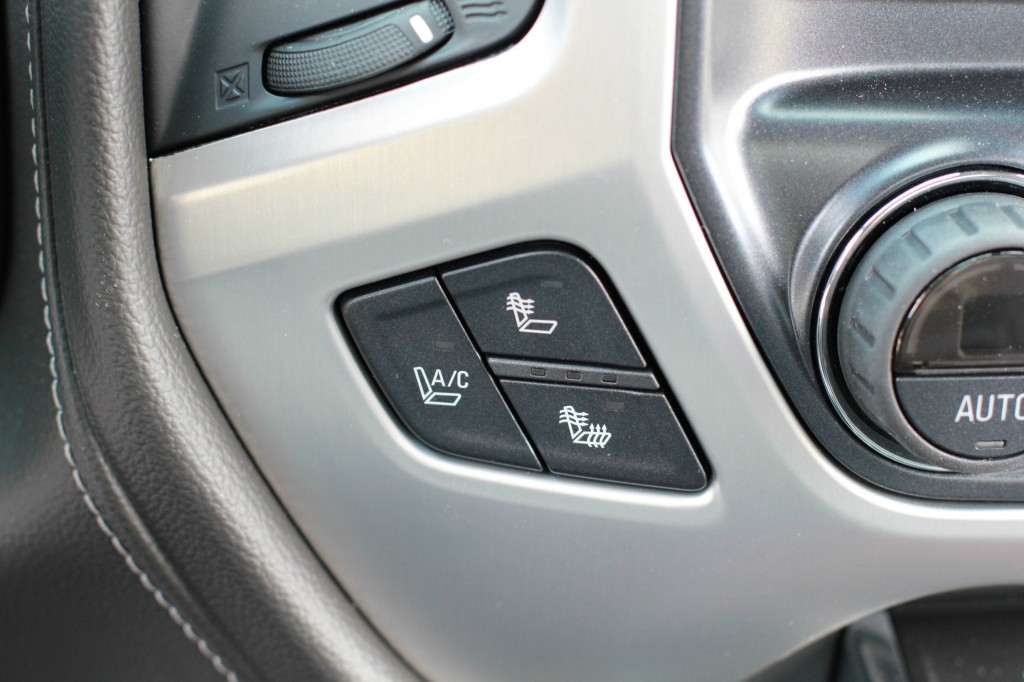 Another feature that I really liked about the vehicle was the front and rear park assist. The front park assist lets you know if there is anything in close proximity to the front of the truck with an alert on the instrument panel. The rear park assist with camera allows you to easily back into parking spaces and/or see if anything is behind the vehicle. When the truck is in reverse, there is a guide that shows up on the camera that lets you see where the vehicle will go depending on the turn of the steering wheel. It's genius, y'all! It really is. For someone who can't back into a parking spot, your life will be forever changed. I successfully backed this big truck into parking spaces with this handy dandy feature.
Most of the driving I did was city driving and I was averaging about 15.6 miles per gallon. Considering this had a 5.3L V8 Engine, I don't think that's too bad. My GMC Acadia doesn't get much more than that and it's a V6.  One thing I noticed while driving was that the vehicle goes into eco-mode if you are driving at a consistent speed.
I thoroughly enjoyed my week with the 2014 GMC Sierra 4WD. There really are so many nice things I could tell you about this truck, but it would be pages and pages long. Having only driven it for a week, I didn't notice many negatives, except of course, the gas mileage and the price tag. This truck retails for $50,245.00.
Out of all the features I mentioned, which one do you think you'd like the most?