Do you love Mr. Peabody? Now you can learn how to draw Mr. Peabody with this easy to follow drawing infographic.
Earlier this month I had the opportunity to get a closer look at the making of Mr. Peabody & Sherman during a visit to LA provided by DreamWorks Animation and 20th Century Fox. While I was there I had the opportunity to meet with the some of the cast, producers and the director, Rob Minkoff.
One of the most fascinating aspects of an animated movie, to me anyway, is that everything is drawn. Coming from someone who can't draw a normal-looking stick figure, I think these artists are so incredibly talented.
One of the activities I took part in while I was there was a short art direction class. During this class we were taught how to draw Mr. Peabody. I found this class to be really fun because it gave me step-by-step instructions. My finished piece somewhat resembled Mr. Peabody.
Keep in mind y'all…I have a hard time drawing stick figures.
Clearly, I wouldn't make it as an animator, but I'm pretty proud of my Mr. Peabody. And I think I shaved a few pounds off of him. That's always a good thing.
Even though you couldn't be at the event with me, I wanted to share this fun tutorial on how to draw Mr. Peabody. This makes it easy, even for those like me who have the hardest time drawing anything. I know mine is far from perfect, but at least you can tell it's supposed to be Mr. Peabody.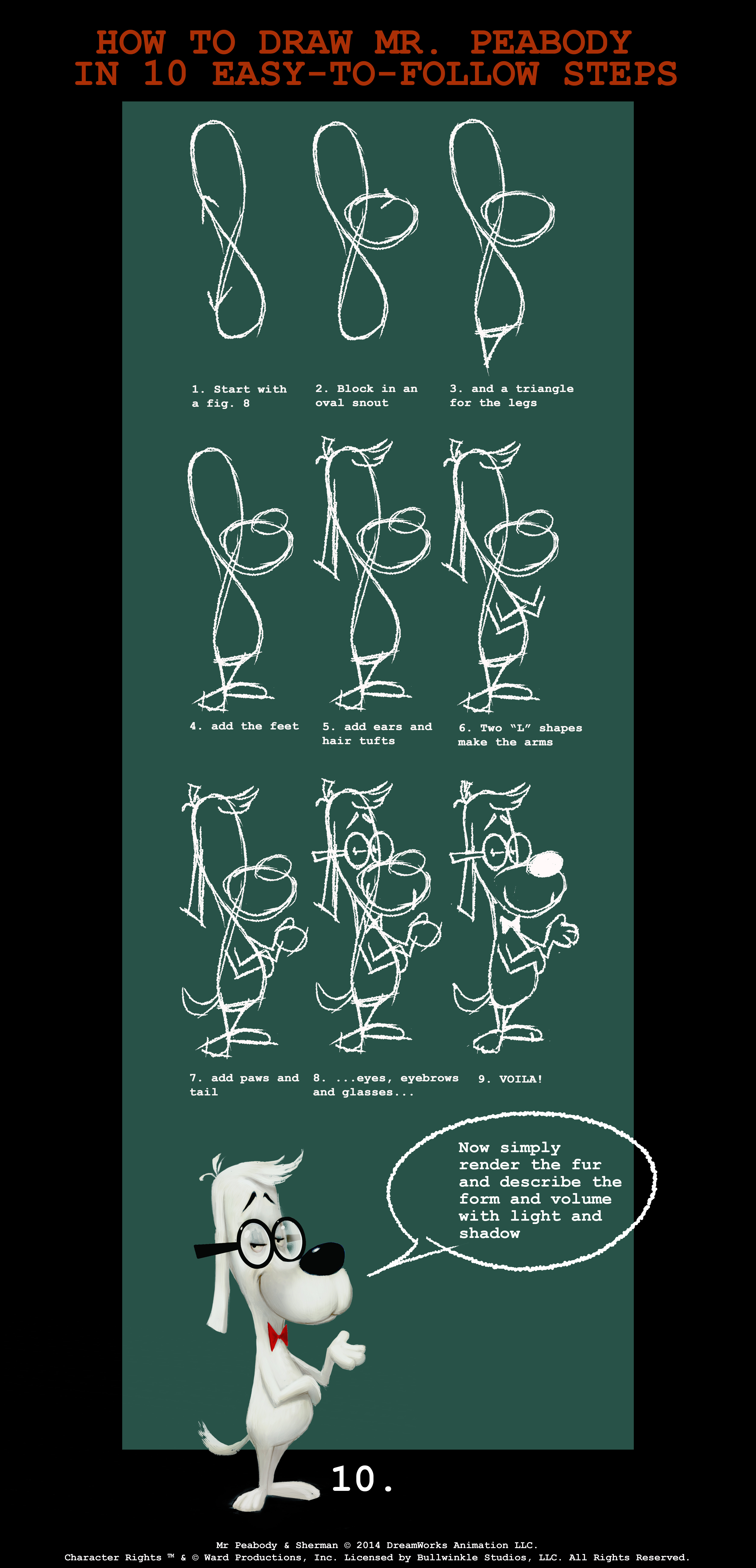 Mr. Peabody & Sherman will be in theaters on March 7th.
If you draw your own Mr. Peabody, I'd love to see it. Make sure to tweet it using the #MrPeabodyEvent hashtag and include @simplybeingmom. I can't wait to see your creation.