Product provided for review. As always, all opinions are that of the writer.
Showering when you have a newborn can be tricky.  With my first child, I would tote her bouncer seat into the bathroom, buckle her in it, and know she'd be entertained.  It saved me!  But that trusty bouncer lasted through two children and a few years of storage in the garage.  Now that it's time for baby #3, it's also time for a new bouncer seat. I was thrilled for an opportunity to review the Graco Duet Rocker.
Set Up
The bouncer seat took literally minutes to set up.  When I was raising the seat out of the folded position, I got a little timid about how hard I could pull.  Harper, 4, did it for me.  "You go like this, Mommy."  I know she's a genius, but it really is that simple.
My Favorite Features
Dual Vibration Settings. Sometimes just mixing things up keeps baby happy.  There are two vibration speed settings to keep your little one guessing.

2 Positions. Transitioning between upright and a more reclined position can be done with ease, and without jolting the baby.
Rocking Option. Rock Locks allow you to transform the seat from a bouncer seat to a rocker.  You can gently rock the seat by hand and soothe a little one.
Washability. Spit happens. So do lots of other things that require washing.  Since the seat is machine washable, I know it'll last.

Folds Flat. This seat, weighing in at around 9 pounds, is light weight and designed to be taken with you.  It comes with a travel bag.  Also, the seat easily folds flat so you can grab it and go.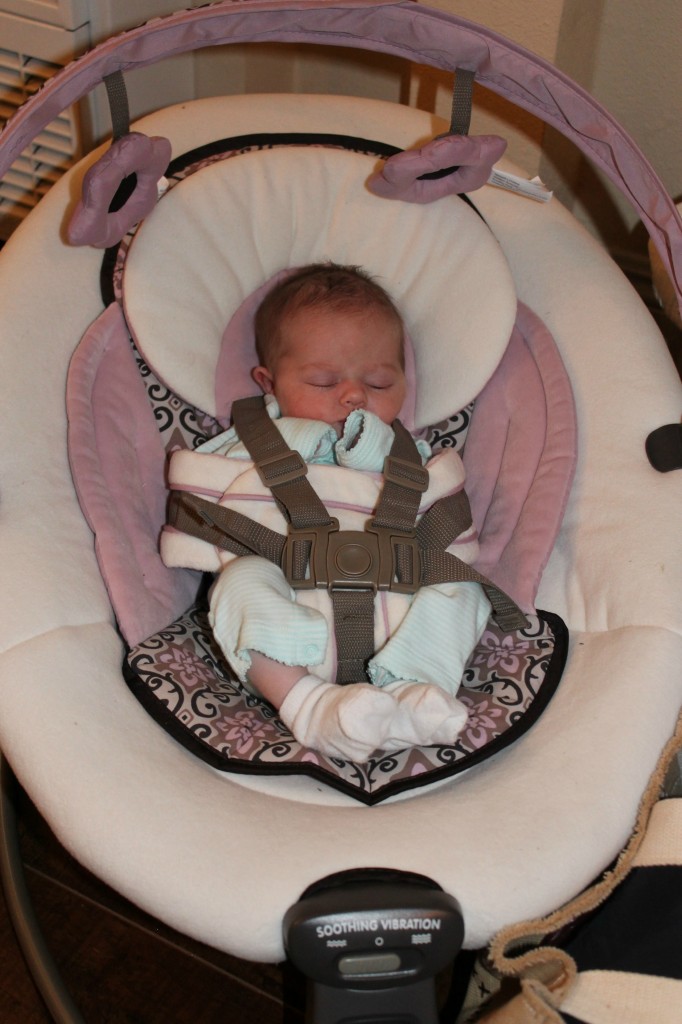 While in the hospital, I began to worry because she refused to be put down without crying. How am I going to wrangle three children if she refuses to sleep anywhere other than my arms?  But as soon as we got home from the hospital, that changed.  Part of the shift was having the right gear for her.  She has been completely content snuggled up in the Duet Rocker.  I use the lesser vibrating setting for her because she's so tiny, but I'll have the other vibration option for variety once she has grown some.
The only downside I found was that the toys included are two simple flowers that Velcro onto the bar.  I wish there were more to keep the baby engaged as she grows.  My previous bouncer seat lit up and sang which gave me long enough to wash out conditioner and shave both legs.  Luxurious in the world of a mama to a newborn.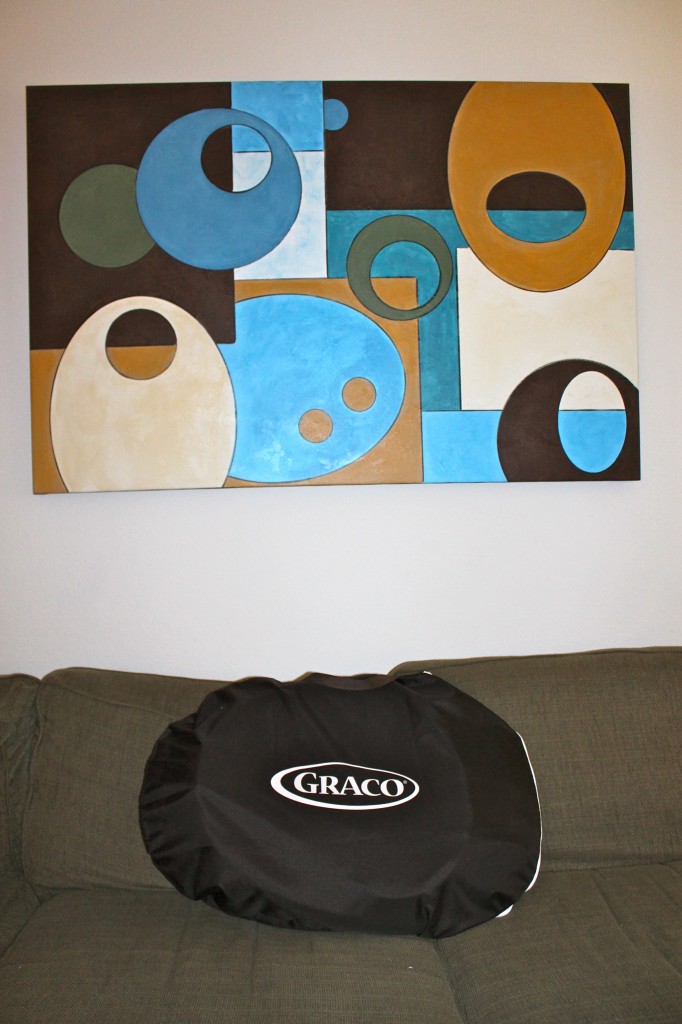 Overall, this is a fantastic bouncer seat for anyone who may travel with baby.  It's lightweight and folding design, and ease of use make it a great fit for family trips to Grandma's house…or even somewhere tropical.  And because of it's wash-ability, I'd be willing to use it as a high chair while traveling for months to come.  If you've ever packed for a trip with a baby, you know they require a lot of stuff.  Anything I can use for multiple purposes earns a spot in my van!
Buy:
Showers are priceless for mamas, but you can pick up the Graco Duet Rocker for the suggested retail price of $79.99.
The views and opinions expressed on this blog are purely that of the content writer. Any product claim, statistic, quote or other representation about a product or service should be verified with the manufacturer or provider. Media samples were received to facilitate this post.