Need a quick and easy solution for an Easter treat? Try these adorable Hoppy Easter Treat Bag Toppers!
I've been looking at a box filled with Peeps for the last couple of weeks and I finally decided to put my thinking cap on to prepare for Easter.
I'll be sharing a really fun Easter cupcake next week and if I have enough time (fingers crossed), I want to share some more cute Easter projects and Easter treats this month.
Our children don't have parties at school for Easter, but I do like to send in something little for their teachers. I also thought about using these for our children at church.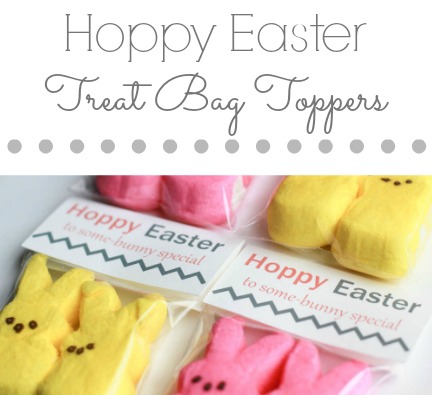 I made these Hoppy Easter Treat Bag Toppers using my Silhouette Cameo and the Silhouette Studio® Designer Edition software. Don't worry, though. You will not need either of those to make these. I've done most of the work for you.
You're welcome.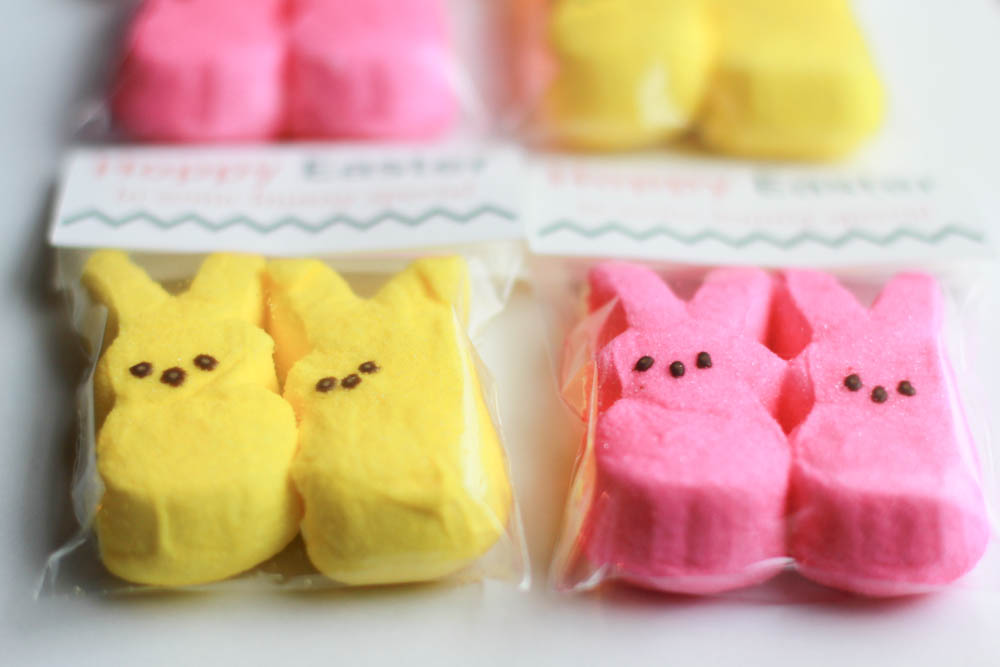 You'll need just a few supplies and the Hoppy Easter Treat Bag Toppers to be one your way to making these cute little Easter treats.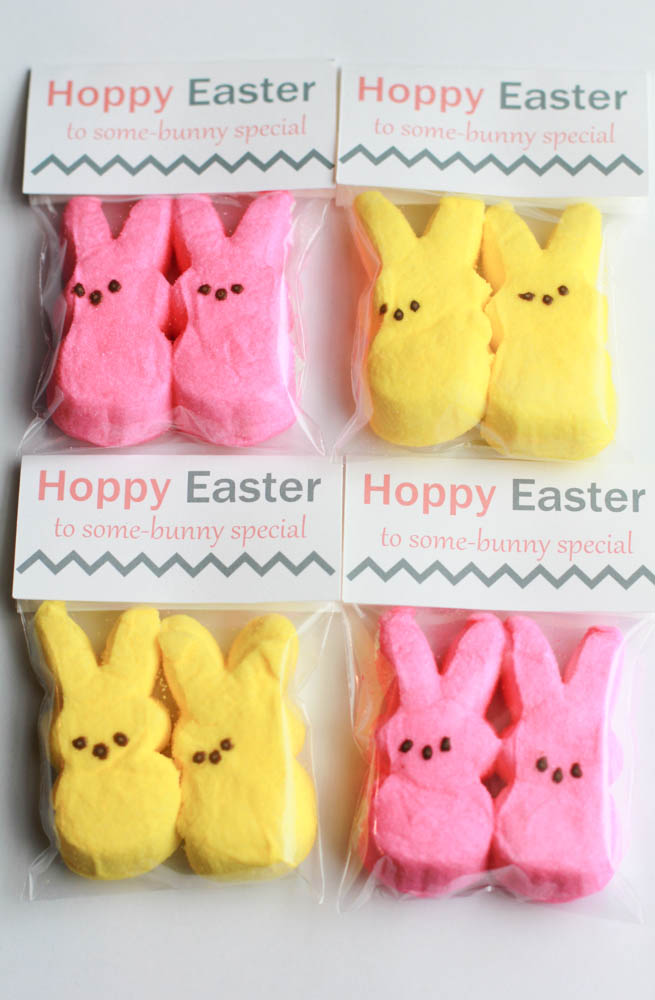 Hoppy Easter Treat Bag Toppers
Supplies:
Package of Peeps Bunny Marshmallows (color of your choice)
3″ x 5″ Clear Treat Bags
Hoppy Easter Treat Bag Topper Printable (6 per page)
Stapler
Glue Dots or Adhesive Dots (2 per bag)
Scissors or Silhouette Cameo
Directions:
Print as many pages of the Hoppy Easter Treat Bag Toppers as you'll need. Remember, each page has 6 toppers. If you don't have a Silhouette Cameo, you'll need to cut out the toppers. They do not have a line around the edges, but they are made to be 3″ x 3″, with the top half being blank. If you have a Silhouette, the registration marks have been included for easy cutting.
Each treat bag will fit two Peeps. It will be a snug fit, but it is easier to get them into the bag if you leave them attached together. Once you have the bunnies comfortably inside the bag, fold over the top of the bag and secure in the middle with a staple. The staple will be hidden once you put on the topper.
If you have something on hand to score the toppers, do that at the 1.5″ mark, so that it's easier to fold over the bag.
I used Glue Dots to adhere the topper to the bag, but you can use whatever you have on hand. I didn't want staples showing on the toppers, so that is why I decided to go this route. If you are fine with the staples showing, go for it. I placed a Glue Dot in the middle on both the top and bottom edges. You will then make sure your bag is centered with the topper, fold the topper over the bag, and press firmly.
You're done!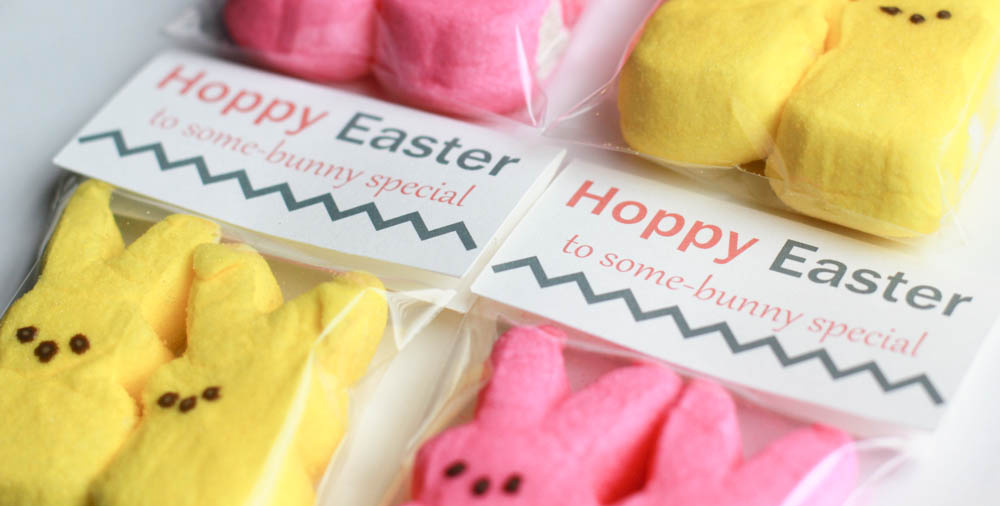 These really are so simple to make and incredibly cheap, too! I had all the supplies on hand to make these so I'm not totally sure how much each one costs to make, but I can't imagine they would be any more than $.50/each.
And the colors are just fun, y'all. I used the yellow and pink bunnies, but they are also available in purple, orange, green and blue.
Will you be making anything fun for Easter?