Need a new do? Here are 5 tips to get glam mom hair.
This is a sponsored post with Lunchbox.
Making sure my kids are fed, safe, and happy — these things top my list of priorities. Unfortunately, my appearance keeps getting pushed farther down on the list. But, I'm just not ready to completely throw in the towel and let "mom hair" be my new norm.
What do you think of when you hear "mom hair"? I think of an lessened focus on previous personal style in exchange for ease.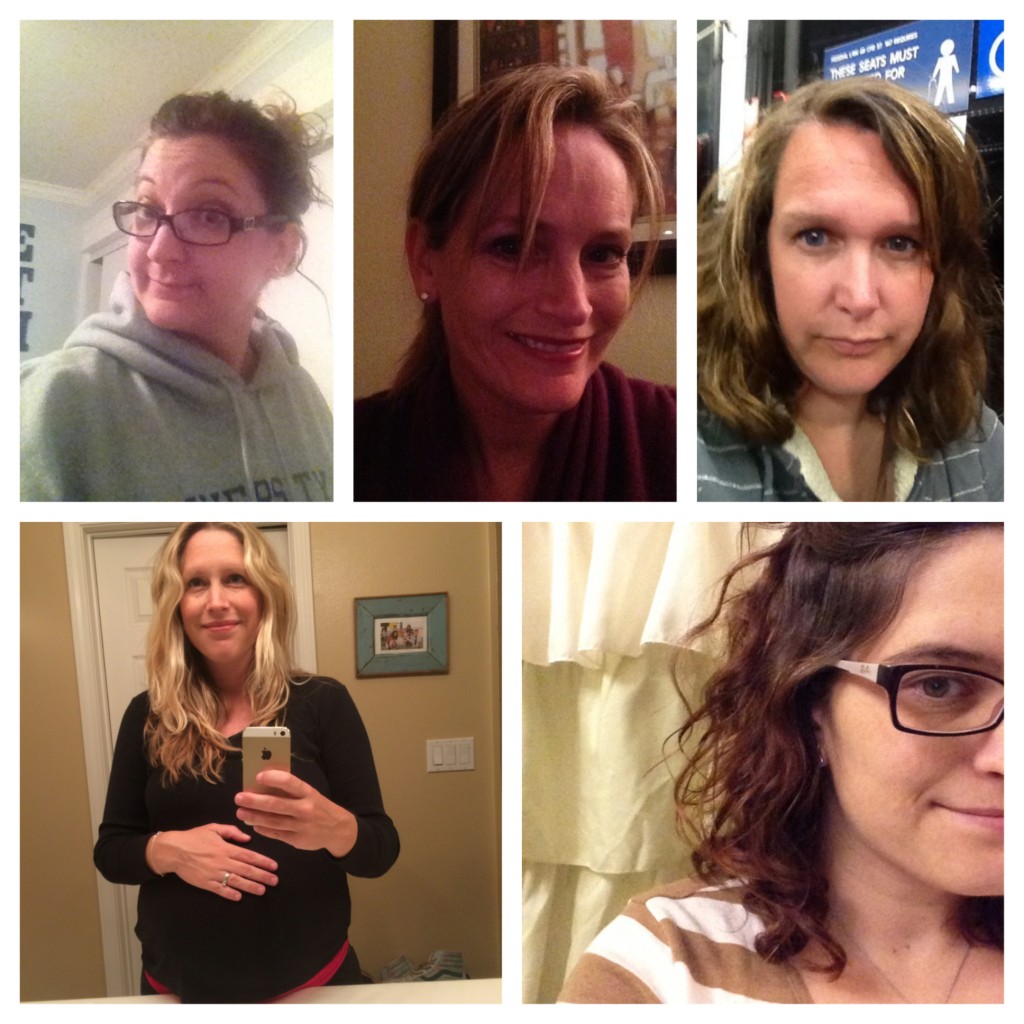 I asked a few mamas in my life to send me a selfie, with no alterations to their hair. The result? A lot of gorgeous women who captioned their photos with comments about how long it's been since they washed their hair, the rainy weather, and the length of the day.
Is this really how we feel about ourselves, mamas? A list of excuses for our appearance? Being a mom doesn't have to mean you are sentenced to a lifetime of bad "mom hair."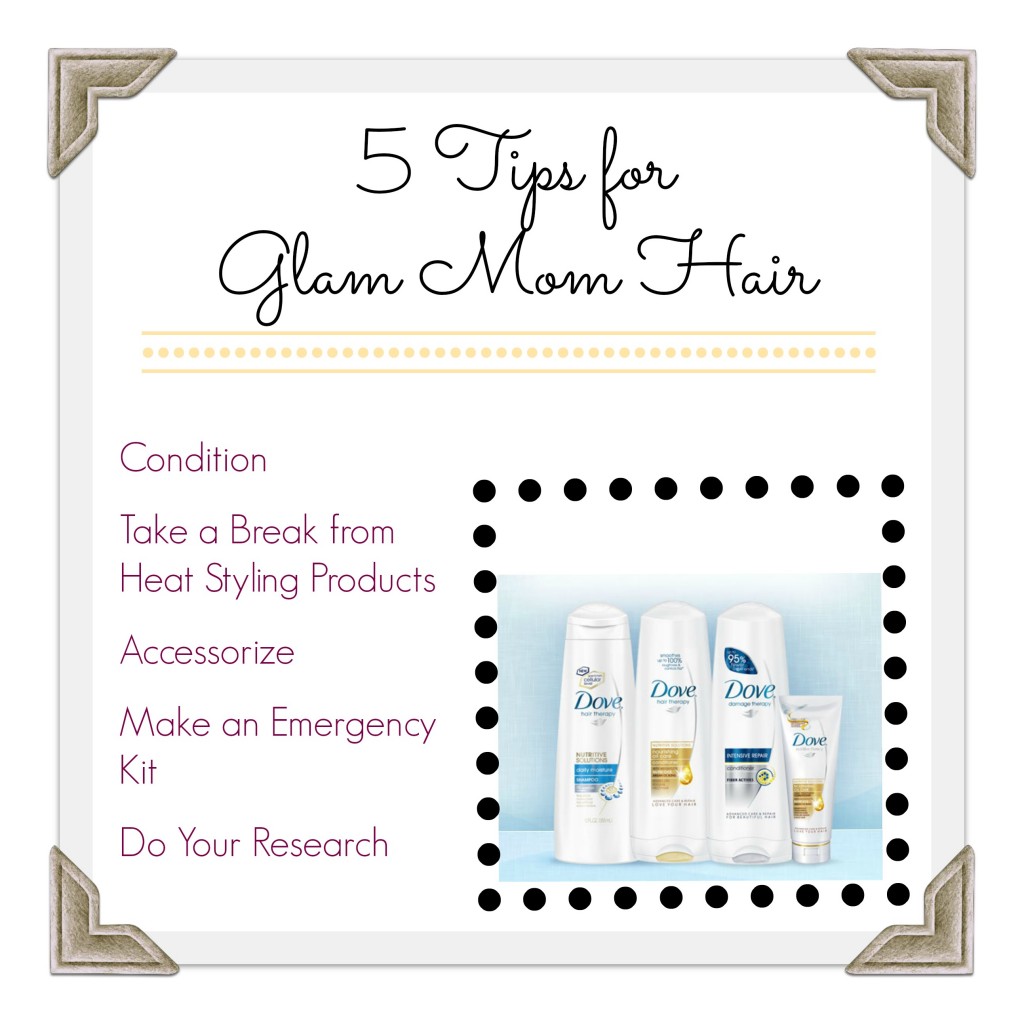 5 Tips to Get Mom Glam Hair:
Condition: Hydration is important for our entire body, from the tips of our toes to the ombre-dyed tips of our tresses. Choose a cleansing and conditioning routine that restores moisture to your hair, like Dove Daily Moisture Shampoo + Conditioner. If you're like me, you'll end up with an empty bottle of conditioner while your shampoo is almost brand new. I also use a leave in conditioner and do a deep conditioning treatment on occasion.
Take a Break from Heat Styling Products: If I straighten my hair, I know I'm committed to wearing it straight for a while. It takes almost two full weeks for my waves to return to normal after using heat styling products. So if I'm going to straighten my hair, I'm going to milk that hair style. I'm not ready to discard my blow dryer or curling iron yet, but giving my hair a break is greatly appreciated. If too much damage has been done, there's hope at the hair's cellular level with Dove Damage Therapy Intensive Repair Conditioner.
Accessorize: If you have a scrunchie, put it in the costume box and leave it there until you get invited to a 90's party. How are the 90's already retro? Aghh. Aside from the scrunchie, some great hair accessories can glam up your mom do. Try a great hat or cute clip.
Make an Emergency Kit: It normally isn't until I look in the rearview mirror that I realize what a mess I am. In my glove compartment, I've got an emergency kit with rubber bands, bobby pins, an elastic headband, and a little lip gloss. I can fix myself up a little before walking into the pharmacy or husband's work party…but not while driving, don't fret!
Do Your Research: Before you do anything drastic, do your research. Make yourself a Pinterest board with hair inspiration. Flip through magazines and find women with similar face shapes. Bring in pictures or be able to describe in detail what you're looking for when cutting your hair. Lastly, consider what different products you'll require and how you'll be able to style your hair.
If you're looking for more tips, check out the series of videos by Dove, featuring blogger Jordan Reid at Walmart.com. You'll learn how to restore and style your hair, and find out about a product that will keep your hair color lasting longer.
Being a mom means there are lots of priorities, but appearance doesn't have to be completely removed from the list. Especially when you consider that you can have glam mom hair at a great price.
What is your best glam mom hair tip?