It has been three weeks since I began my #MushroomMakeover for the Mushroom Council.  You may wonder if I'm growing tired of mushrooms yet.  Not at all!  They are truly so versatile. Week 1 brought a love for the flavor of mushrooms with balsamic vinegar.  Such a great combination!  Week 2 pushed me to prepare mushrooms in a wider variety.  My focus for this week was sharing mushrooms with my family.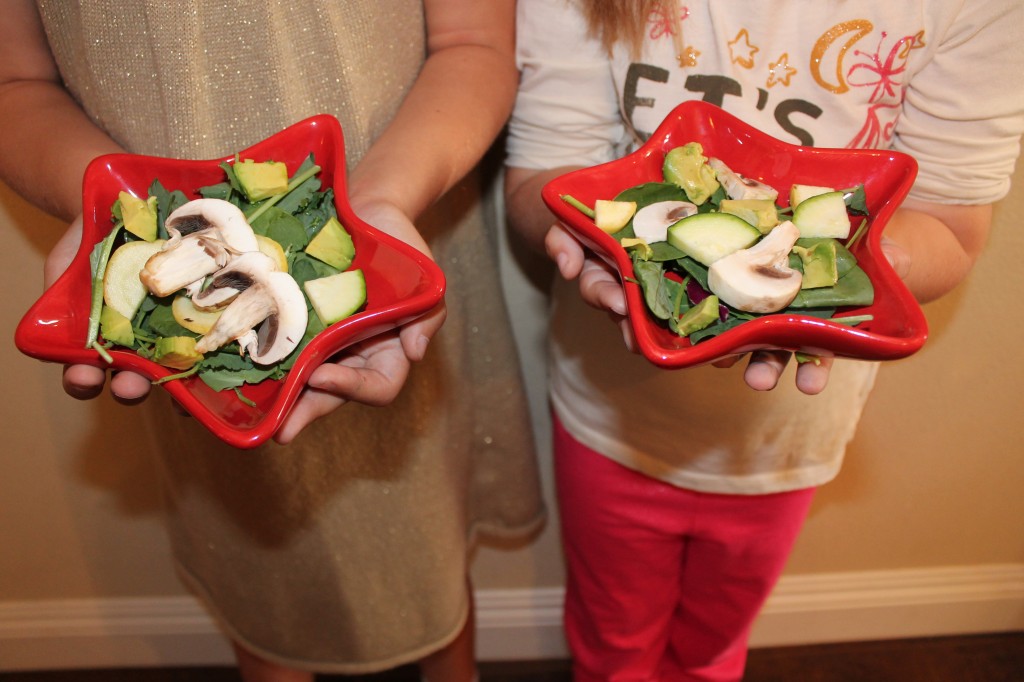 I see my friends posting pictures of their kiddos scarfing down sushi or juicing some spinach as a morning treat.  That is not my family.  My 6-year-old is picky and extremely resistant to trying new foods.  I gave her a pear, and, after the scowls, she admitted it wasn't terrible.  A PEAR! So how would we do with mushrooms?
My Mushroom Makeover Meals
Southwestern Stuffed Mushrooms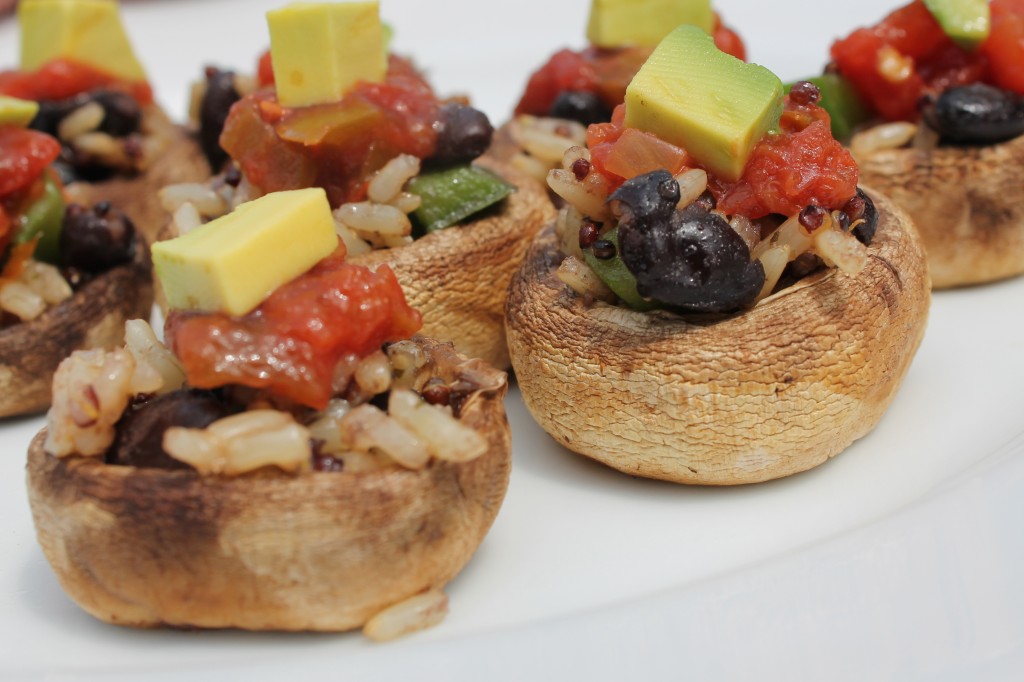 Some days I open the pantry and seek inspiration from what I already have.  This was one of those days.  I used the quinoa, brown rice, and black beans that I already had to create these stuffed mushrooms.  By topping them with salsa and avocado, I was able to add even more southwestern flavor and flair.
Veggie Stir Fry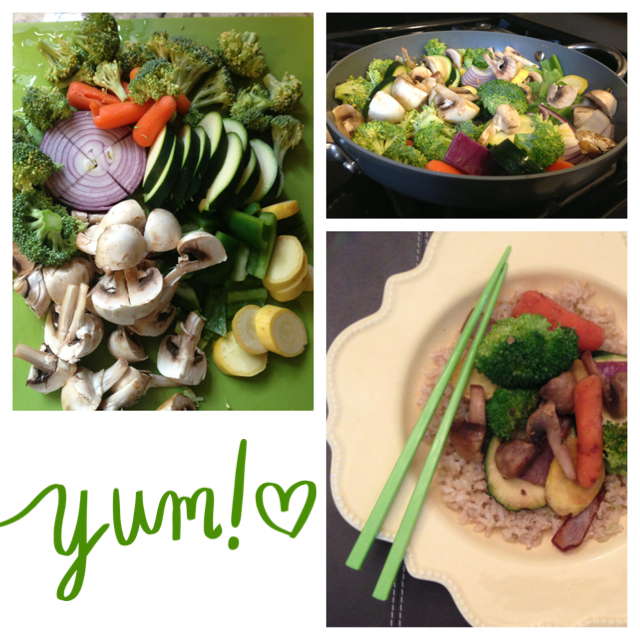 I can't remember the last time I went to the doctor unless the visit was related to having a baby.  So when I tell you I have an MSG sensitivity, it is totally self-diagnosed.  When I eat Chinese take-out, my face itches like crazy.  I keep hoping that it'll just go away on its own, and I'll be able to dive in, chopsticks first.  Not so.
To prevent myself from clawing off my skin, I made my own mushroom-friendly stir fry. Mushrooms, zucchini, yellow squash, onion, broccoli, and baby carrots worked out great, but you can throw in any of your favorites.  It helps with cooking if all of the veggies are cut to approximately the same size.
Hidden Mushroom Tacos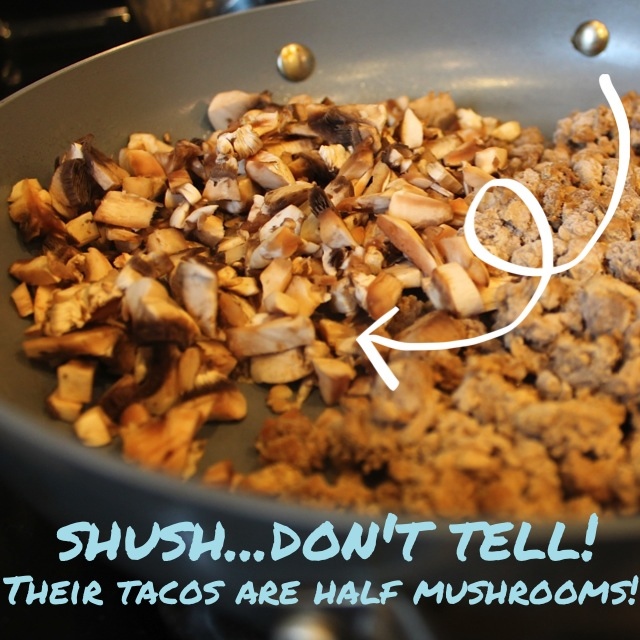 I'm not above deception or bribery.  To make taco night a little healthier, I blended in mushrooms with the meat (pictured is Morningstar Grillers Recipe Crumbles, which are my vegetarian swap for ground beef).  The kids didn't even realize there were mushrooms hidden in their tacos.  By blending in mushrooms, you can enhance or replace meat in any of your favorite recipes!
Balsamic Green Beans & Mushrooms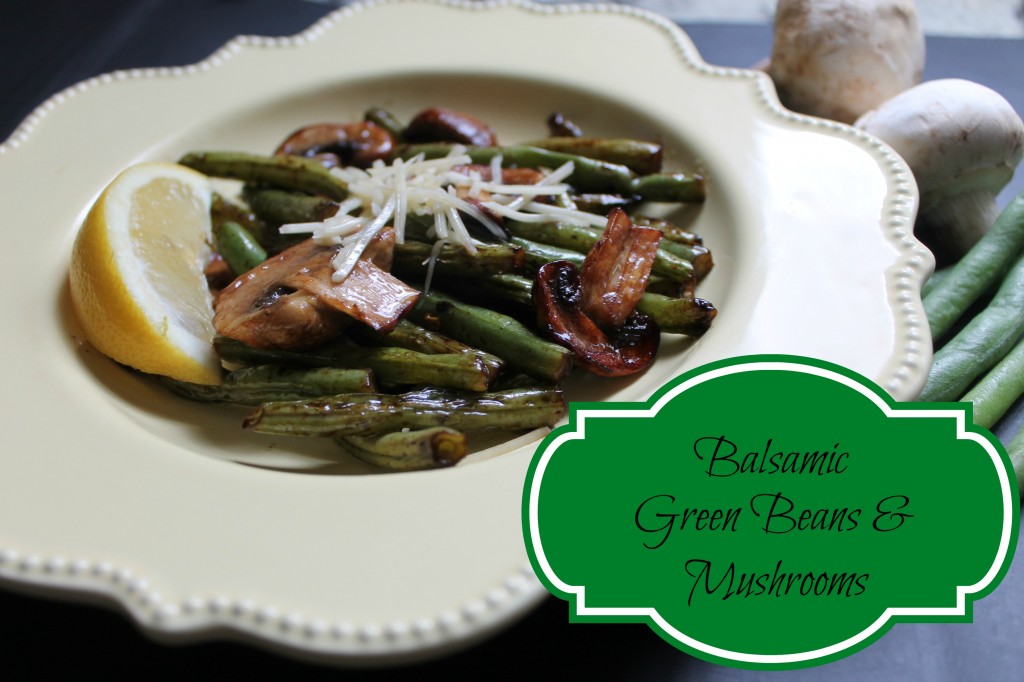 I had such success with my blended mushrooms that I wanted to slowly increase my children's familiarity with them.  These balsamic green beans accompanied with mushrooms were the result.  With lighter vinegar and lemon tastes, these green beans made a great side dish.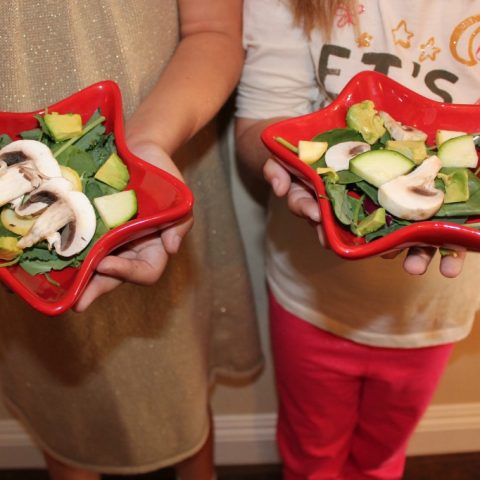 Balsamic Green Beans & Mushrooms
A vegetable side dish you won't fight your family about eating--balsamic green beans & mushrooms with lemon.
Ingredients
1 lb green beans, cut into 2-inch pieces
8 oz mushrooms, sliced
1 1/2 tbsp olive oil
1 tbsp balsamic vinegar
1/2 c Parmesan cheese
lemon juice to taste
salt and pepper to taste
Instructions
Over high heat, heat olive oil in large pan.Add green beans and mushrooms. After 5 minutes of cooking, add balsamic vinegar.
Continue cooking until green beans are tender, increasing time for thicker beans. Add lemon juice, salt and pepper to taste.
Remove from heat. Sprinkle with parmesan cheese and serve hot.
My Weight Loss Update
Insert excuses here, because I slacked on the exercises this week.  It's actually disappointing to me because I actually felt like I was getting the hang of the whole burpee thing.  Since next week is the last week, I'm recommitting myself to getting it done.  Better to start again instead of throw in the towel completely, right?
As far as my family goes, I know we are making headway in the mushroom department. Both girls ate around the mushrooms when they were visible or in larger pieces.  I'm going to keep blending mushrooms into dishes I know they like and keep the pieces small for the time being.
Do you have any secrets to getting your family to eat healthy?