Button, oyster, portobello, shiitake…I love them all.  As I end the 30 day Mushroom Makeover challenge, I'm so grateful for the opportunity I had to spend some additional time in the kitchen to create new recipes using mushrooms. Being an ambassador for the Mushroom Council really was a lot of fun … and nope, I'm still not tired of mushrooms! I even used them in this Veggie Sloppy Joes recipe you'll find at the bottom.
As we enjoy the arrival of spring, one thought on many of our minds is spring cleaning our home. During the past four weeks of this challenge, I was able to do a spring cleaning of my diet. More water, vegetables, and real food replaced diet soda, canned foods, and high calorie meals that left me feeling run down.
My Mushroom Makeover Meals
Mushroom & Avocado Sandwich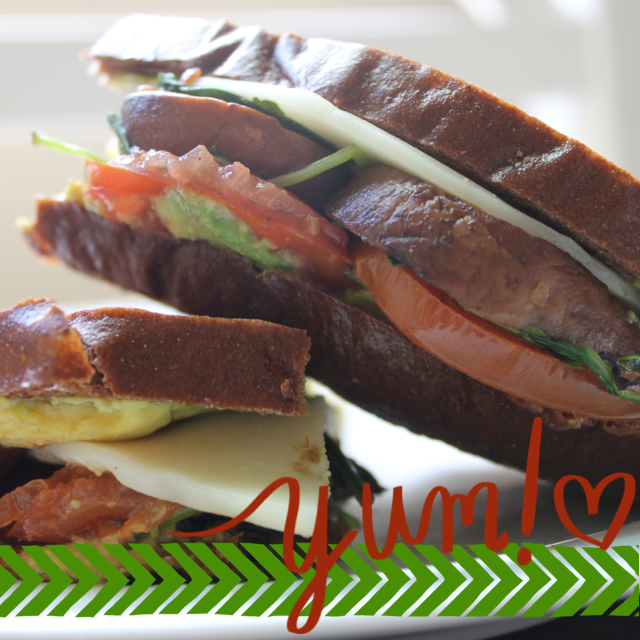 Number of bedrooms, square footage, neighborhood…these are selling points when buying a home.  I was won over by a chandelier and an amazing avocado tree.  Dusting the crystals on the chandelier has become tedious, but the avocado tree and I are still in love.
To make these mushroom sandwiches, I sautéed baby portobello mushrooms.  Topping them with mashed avocado, kale, tomato, and provolone helped make my sandwich even yummier and more nutritious.
Pesto Stuffed Mushrooms
Pasta is a go-to meal in our house.  Using mushrooms, I was able to create a better-for-you version of my favorite pasta dish.  All the scrumptious taste of pesto, parmesan cheese, and pine nuts…without the carbs from pasta.  They made a great start to a delicious meal.
Creamy Tortellini & Mushroom Soup
Okay so I just skipped the pasta above, but this time I greatly reduced the amount per serving by putting it in a  yummy soup.  Eight ounces of cheese tortellini made up enough soup for six servings. A cup of sliced mushrooms made my house smell delicious as this soup cooked away in my crock pot. I served each bowl of Creamy Tortellini & Mushroom Soup topped with greens and garlic bread.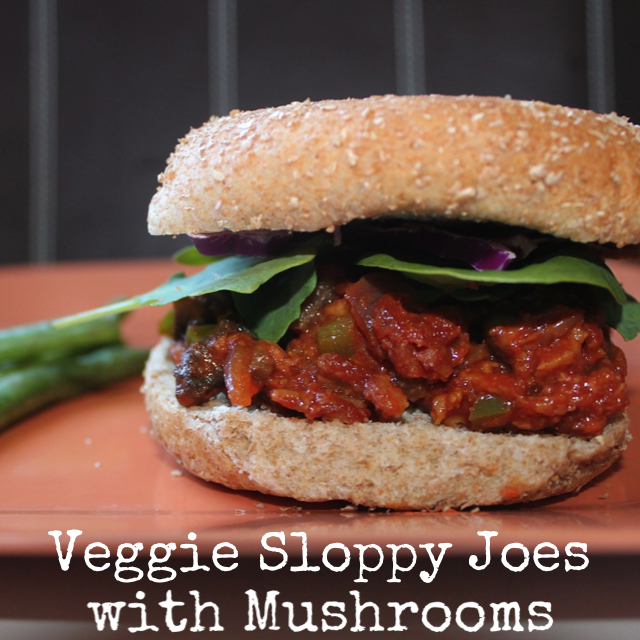 Veggie Sloppy Joes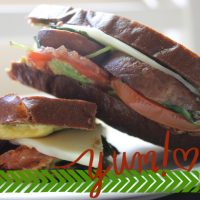 Veggie Sloppy Joes
Veggie Sloppy Joes | Trade in your protein for veggies in this delicious sloppy joe!
Ingredients
2 tbsp olive oil
1 cup onion, finely chopped
1 cup Morningstar Grillers Crumbles
1 cup mushrooms, chopped
1/2 bell pepper (any color), chopped
8 oz can tomato sauce
1 tsp Dijon mustard
2 tbsp ketchup
1 1/2 tsp brown sugar
4 whole wheat hamburger buns
Instructions
Heat oil in skillet. Add onion and saute' for 2-3 minutes. Add Morningstar crumbles and continue cooking until browned, about 3 minutes.
Add soy sauce, bell pepper, and mushrooms and cook an additional minute. Mix in tomato sauce, Dijon mustard, ketchup, and brown sugar and cook for an additional 4 minutes.
Serve on whole wheat buns.
My Mushroom Makeover Update
This week I wore regular, non-maternity jeans!  That's huge in my world!  They weren't my pre-pregnancy size, but it feels so great to get out of maternity clothes.  I know myself, and I need to be held accountable.  Participating in the 30-day challenge gave me that.  Whether it be making healthier food choices or staying active, I was responsible for a four week period to stay on track.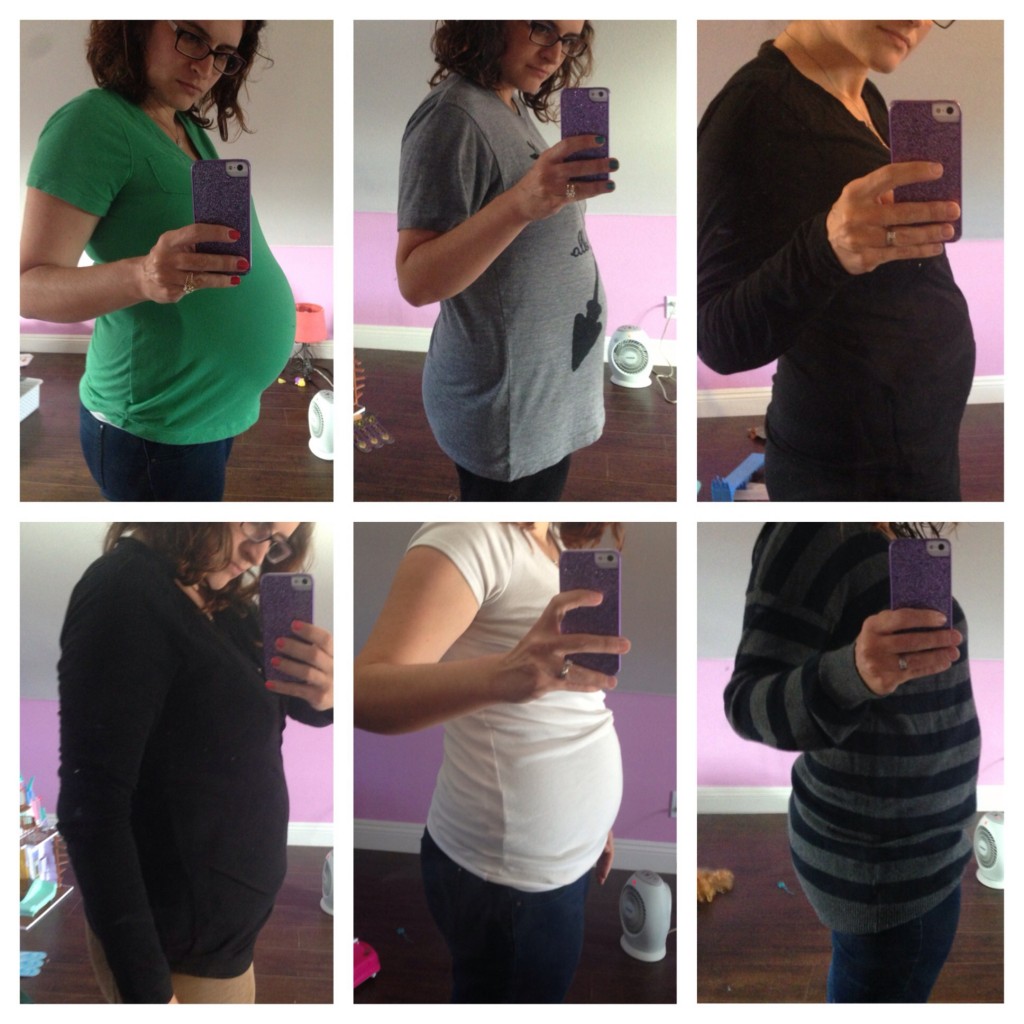 I took a picture of myself each week, starting with the last week of my pregnancy.  Losing baby weight or just weight in general falls into the category of "marathon, not a sprint."  And even during the weeks when the scale wasn't changing in any significant way, it's reassuring to know that I was doing something about it.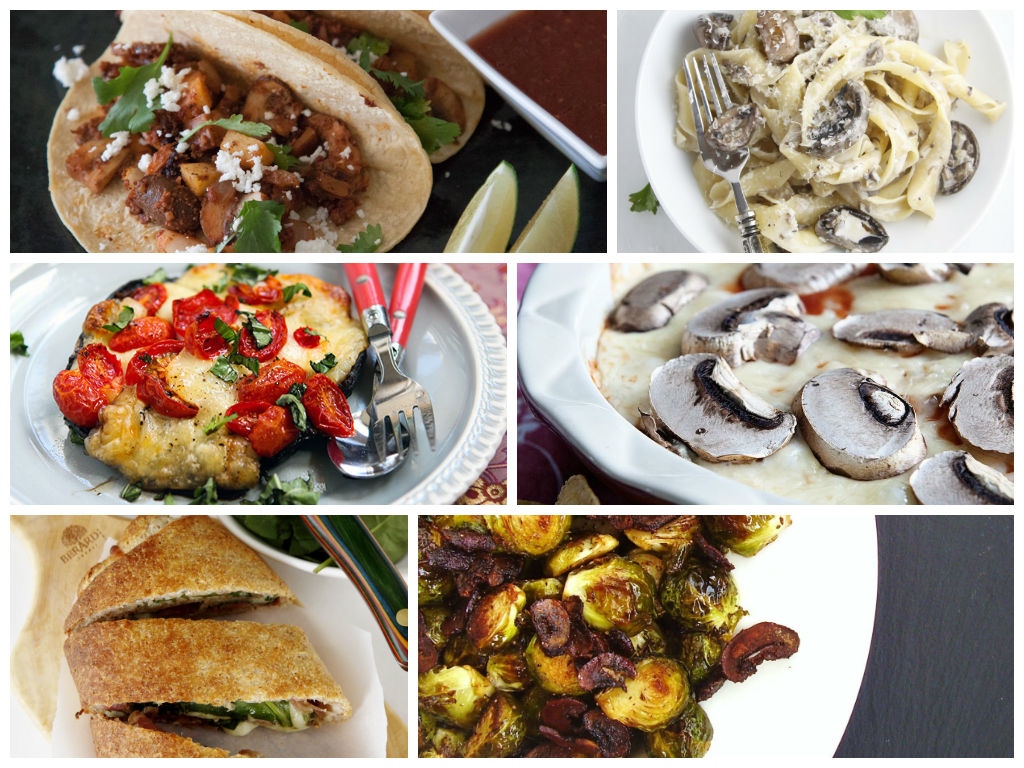 If you're looking to transform your favorite recipes or look for new ones, I invite you to check out the #MushroomMakeover Pinterest board or the Mushroom Council's Pinterest boards. Don't forget to search your favorite social media sites using the #MushroomMakeover hashtag to see what the amazing ambassadors whipped up during these past 30 days.
Will you use mushrooms to make over your diet?