This post was created in partnership with Dole. All thoughts and opinions are my own.
When the sun is shining and it's a scorcher of day here in Texas, I love cooling off with a nice, cold smoothie. Years ago I would purchase smoothies from a local smoothie bar, but once I learned how many calories were in a smoothie I thought was healthy for me, I decided to make my own and have been doing it that way ever since.
I recently partnered with Dole to create a recipe using one of their frozen fruit products. Since I'm such a fan of homemade smoothies, I decided to make a Tropical Fruit Smoothie.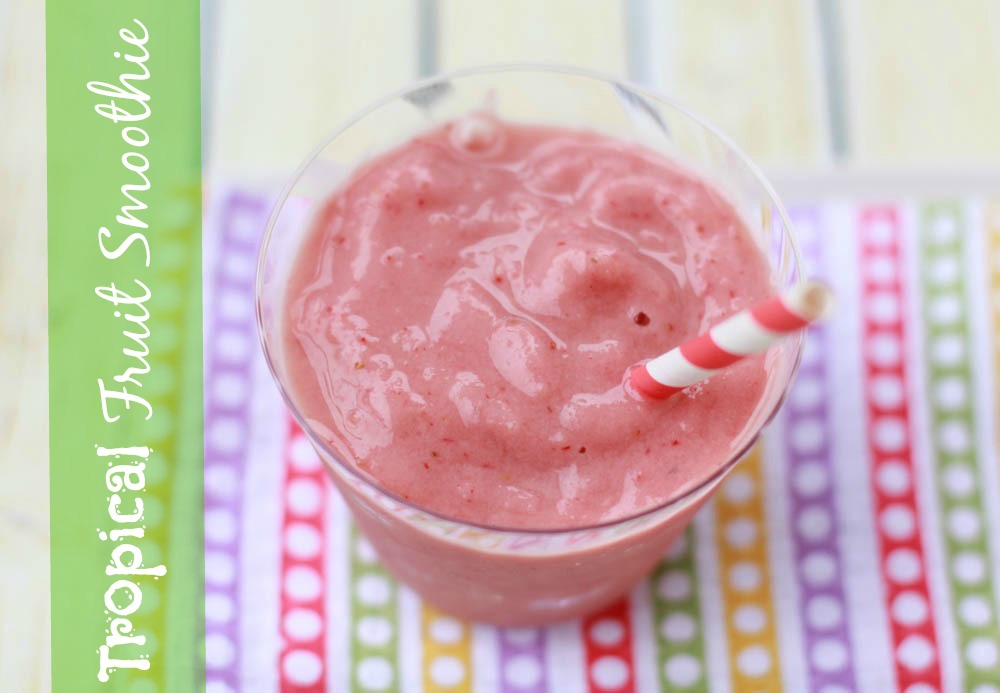 This recipe is super simple because I used cut, frozen fruit. It didn't require much effort or time, which as a busy mom of three and business owner, I'm incredibly thankful for.
My children have been on a pineapple kick here lately so I wanted to make them a smoothie that included pineapples. I picked up a bag of Dole Tropical Medley Frozen Fruit. It includes mango, strawberries and pineapple and it's the perfect base for tropical fruit smoothies.
Tropical Fruit Smoothies
Tropical Fruit Smoothies for Two
Longing for a tropical vacation? Get the taste of the tropics with this yummy Tropical Fruit Smoothie.
Ingredients
2 cups Dole Tropical Fruit Medley
1/4 cup lowfat vanilla yogurt
juice of one orange (about 1/4 cup)
3/4 cup almond milk
1 tablespoon honey (optional)
Instructions
Combine all ingredients into a blender and blend until well combined. Pour in cup, insert straw, and enjoy!
The recipe, if you can even call it a recipe, is easy-peasy! And the fun part is, you can customize it anyway you want it. By using DOLE Frozen Fruit, I saved myself a ton of time by not having to cut the fruit myself.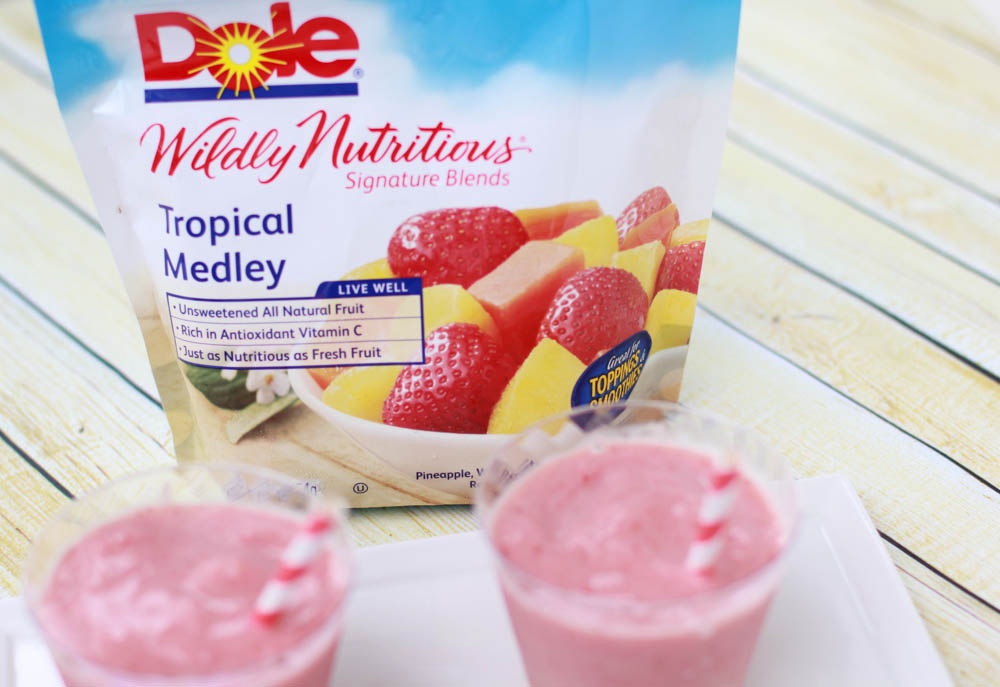 When my boys got home from school, they helped me with the preparation. Because it's so easy, I didn't mind them getting involved and being a part of something fun in the kitchen. I think their favorite part was squeezing the oranges for the juice.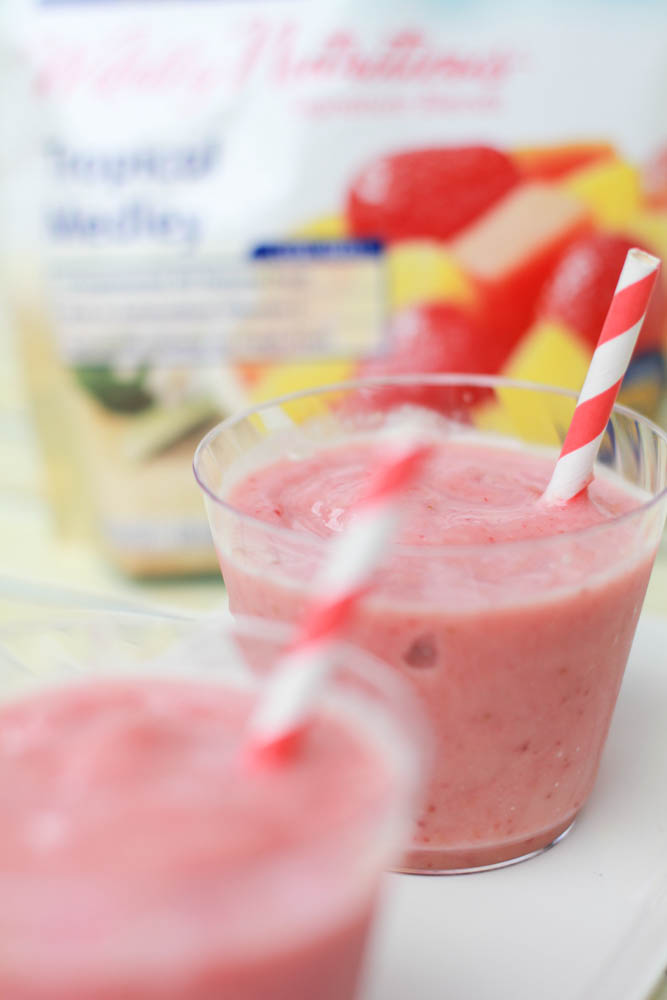 Whether you need to cool down or just need a fruity, refreshing drink, this Tropical Fruit Smoothie does not disappoint. It's a delight for the taste buds and it's much easier on the wallet, too!
What's your favorite kind of smoothie?