While this post is part of a sponsored campaign by Unilever Project Sunlight, all opinions and experiences expressed are entirely my own.
Teaching my children about recycling and sustainability has been a high priority for me the last couple of years. Since we've moved into the suburbs we have more options than ever on where and how to recycle.
In addition to several local places we can take our recyclables, our trash company provides us with two different cans; one for trash and one for recyclables. Each week, our blue bin (recyclables) is always full and overflowing while our trash bin has one, or at most two bags. While I know we can do better, and we are always striving for better, my children have come so far in knowing what is trash and what can be recycled.
Last week I told you about Unilever Project Sunlight, which is a long-term initiative to motivate people to live sustainably by inspiring them to create a brighter future for children. As part of this initiative, we did a Summer Sunlight Activity — Go Green in Your Bathroom.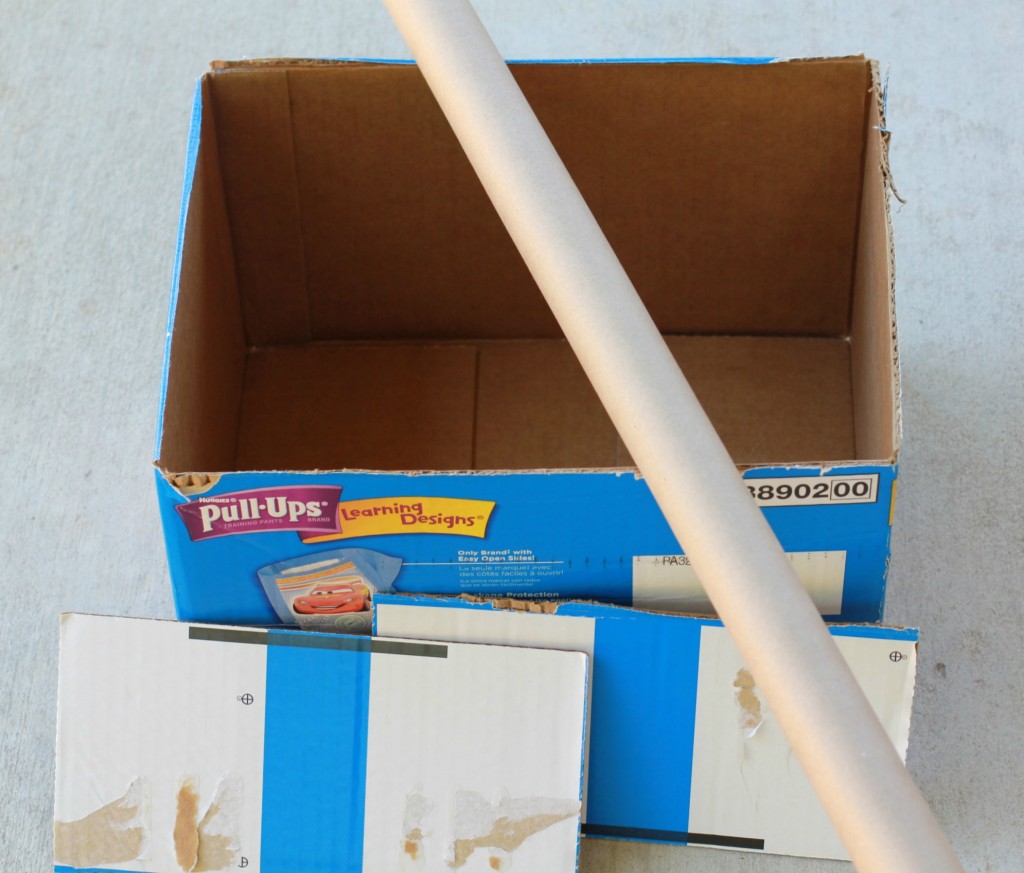 To start this project I got an empty box from my sister-in-law and cut off all the flaps with a box cutter. Don't toss the flaps. You'll use them later one. I had originally planned on wrapping the box in brown paper, but shortly after taking this picture, my black lab decided to take off with it. Needless to say it was unusable after I retrieved it from him. So instead of the brown, I went with a cream paper with a fun earth-friendly design.
Measure your box and cut the amount of paper you'll need to cover the sides of the box with a couple inches to wrap over the top. Don't worry about making the inside perfect because it will be covered with a bag and the inside won't be seen except when you're changing the bag. All in all it took me about 15 minutes from start to finish.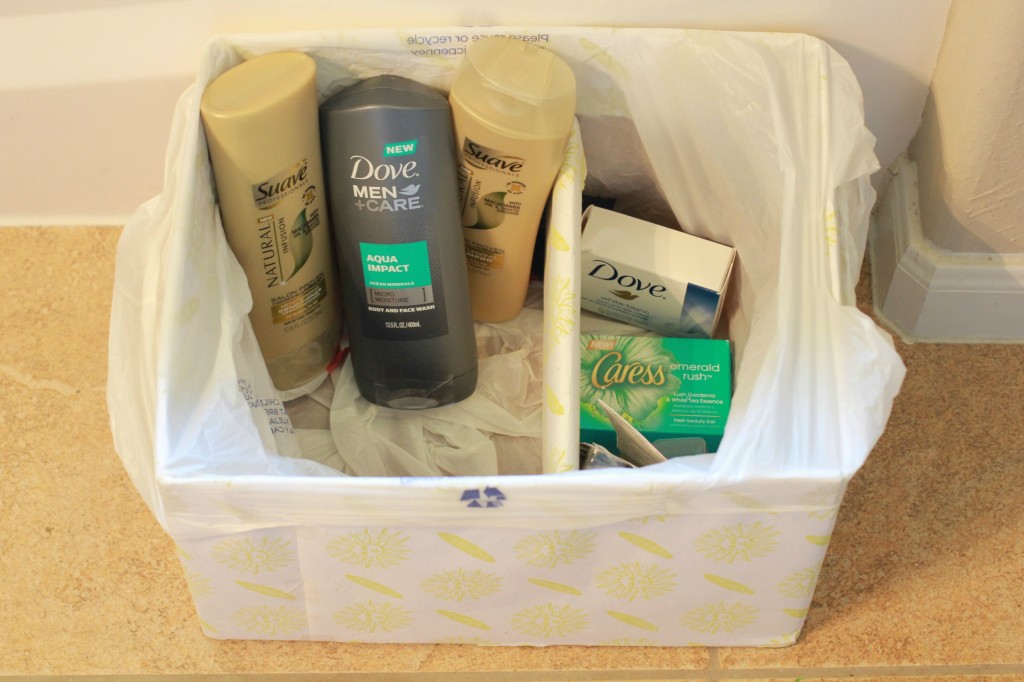 The flaps can be used as a divider for paper and plastics, like seen above. For the bag, I used a larger-sized bag I got from a department store. I always keep my plastic bags anyways so this is a great way to put them to use around the house.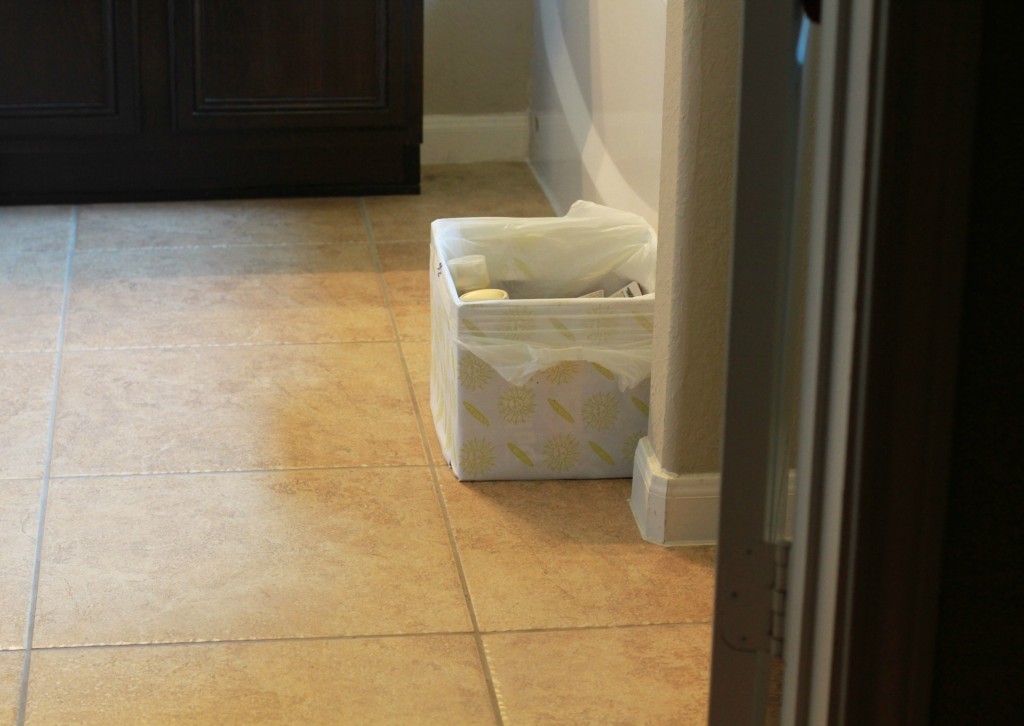 Having this box in the bathroom is a reminder that bathroom items can be recycled as well. If you'd like to learn more about Unilever Project Sunlight or any of the Summer Sunlight Activities, the website is full of more information about the initiative and additional resources.
Do you plan on going green in the bathroom?