Product provided for review. All thoughts and opinions are those of the writer.
What's on your list of must-haves for baby?  Mine includes swaddling blankets, a nursing pillow, and a baby monitor.  I'm guilty of trying to sneak into the baby's room to see if she's still sleeping.  And we all know what happens when I attempt my sneaking.  I sneeze or the wind blows the door close, and, of course, the baby is screaming. Ugh. That's why a video baby monitor is a necessity for me.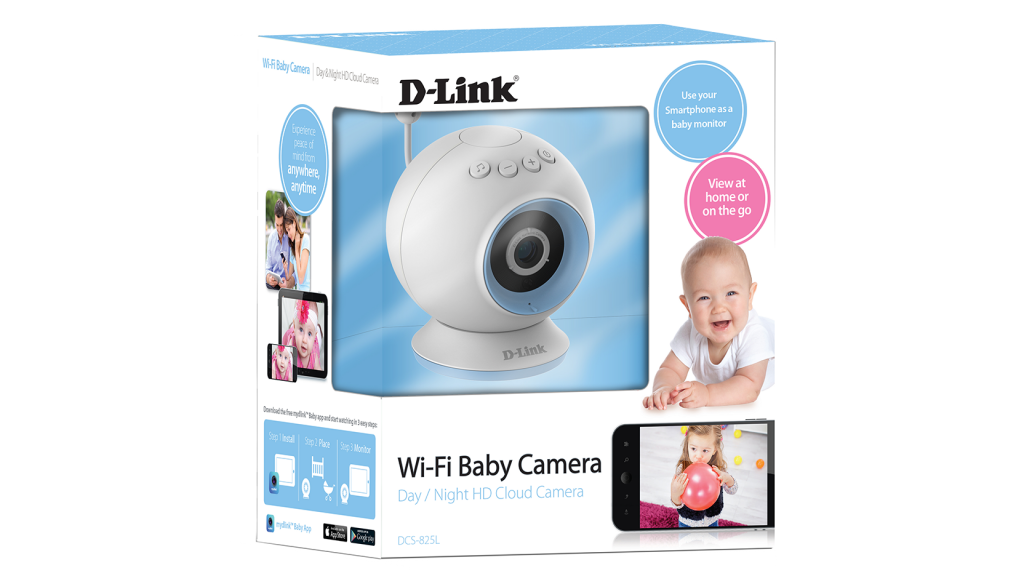 I received a D-Link Wi-Fi Baby Camera to review and it's pretty much the coolest baby monitor ever.  Using your smartphone or tablet you can access the camera's feed and remotely view your baby.
Here are some of the features of the D-Link Wi-Fi Baby Camera:
Sound/Motion Detection. Watch your sweet little one sleep anywhere. Also, you can hear the baby even when your phone is locked (like while you're sleeping).
Capture Images. Capture sweet images or videos of your sleeping babe. Or send photos of the baby screaming to loved ones as a call for help!  There's also 4x digital zoom.
High quality video. HD 720p quality video is better than my parents' television.
Day & Night Vision. The D-Link camera allows you to crisply see your baby any time of day.
2 Way Audio. Sometimes just the sound of your voice can calm a soothing baby (or make mine cry louder since she is angry I haven't picked her up yet).
Lullabies. Multiple lullabies can lull baby back to sleep and can be controlled remotely.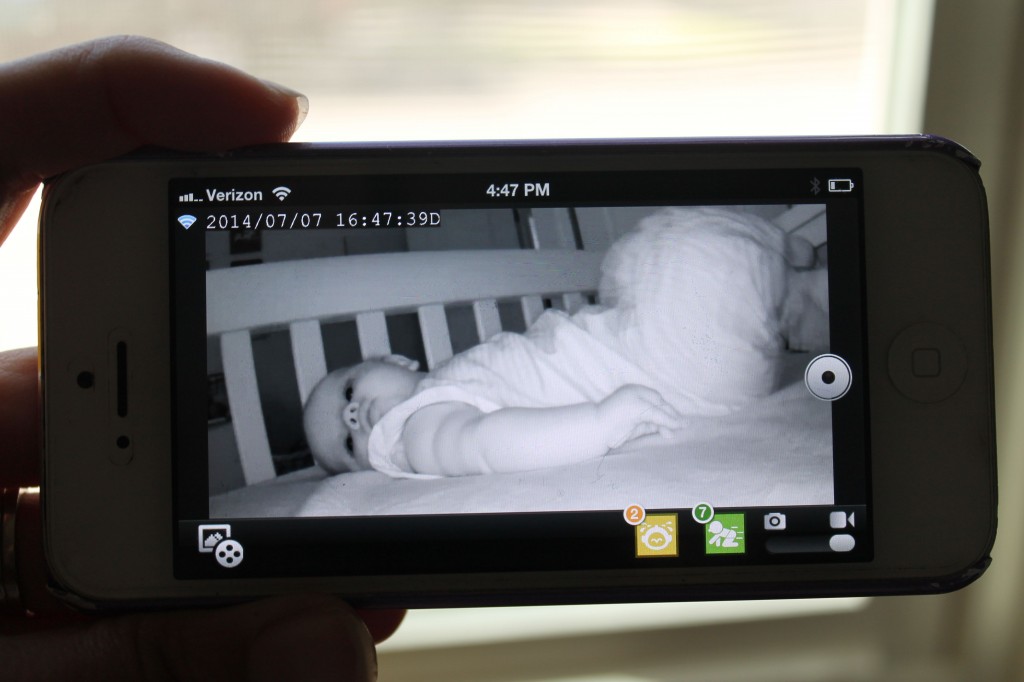 To be able to use the baby camera, I downloaded the free mydlink app.  A new upgrade to the app allows you to move the camera view with a swipe of your finger.  This is a great feature since my baby scoots herself around the crib.
Because it's plugged in, there's a cord to power the camera.  Due to safety concerns, you should not place the camera in baby's crib.  A wall mount and instructions are included, but I chose to put the camera on a small nightstand next to the crib.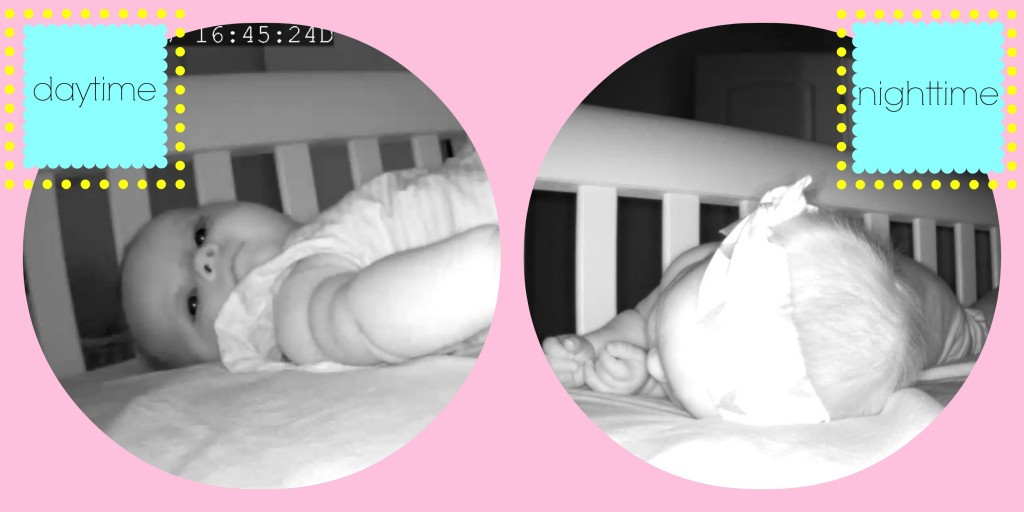 I was pleased with the quality of picture I got of the baby.  An added bonus are cry, movement, and room temperature monitors.  I thought it was pretty funny that even without a baby in the crib, it scored movement as a 3.  These monitors can be turned off, which is just one of the ways you can tailor the D-Link Baby Camera to suit your needs.
The days of sneaking into baby's room are behind us.  The D-Link Baby Camera isn't just a video monitor.  It's a sigh of relief knowing so many of a parent's concerns are addressed while baby is in another room.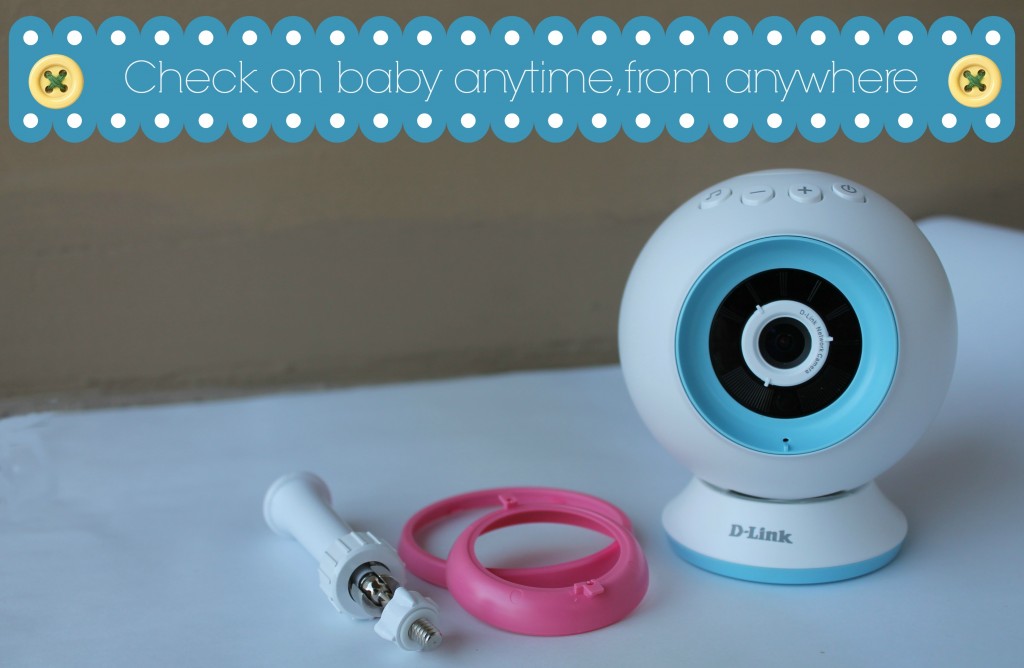 Buy:
You can buy the D-Link Wi-Fi Baby Camera for the suggested retail price of $179.99 in pink or blue.